Produced on a budget of just over $100,000, the film grossed $25 million in 1970, becoming the most profitable 3-D film ever released. In budget-relative terms, it remains among the most profitable theatrical movies ever made. Originally self-rated "X," the film was largely re-shot and re-edited to receive an MPAA "R" rating to qualify for a wide general release. At the same time, the technology of the projection print was enhanced by means of anamorphic 3D to a larger image. This later version appeared in final form in 1971.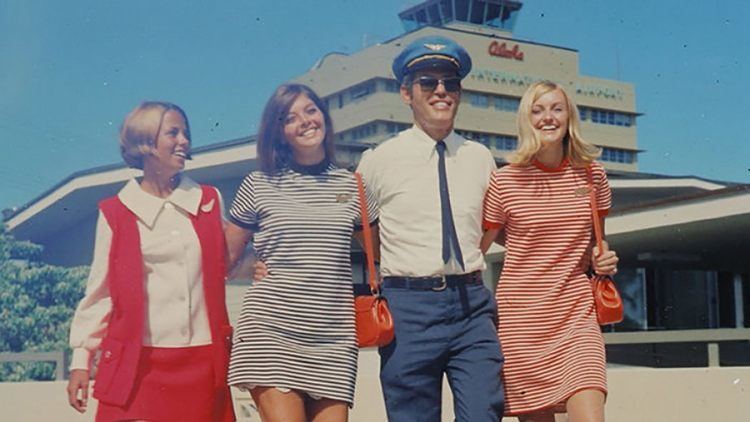 A single eventful night in the lives of a crew of Los Angeles-based, trans-Pacific stewardesses. The leading character is killed in a 30-story suicide leap, and the others simply "party," using drugs and engaging in various sexual encounters. One of the girls befriends and beds a returning Vietnam combat soldier.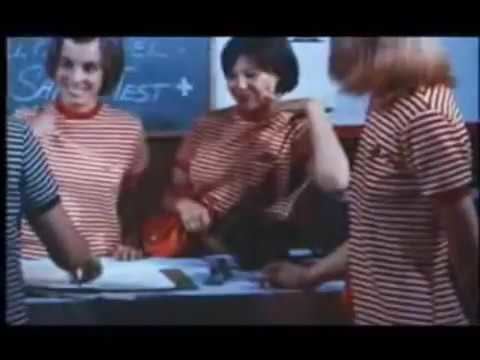 The film was a 35mm 3D soft-sex, "skin-flick" with minimal production value during the first months of distribution. Since it was grossing extremely well, in specialty "adult theaters," Louis Sher and Silliphant decided to repackage their 3D specialty "hit" into a regular R-rated, general release 3D feature film, with a more complex, conventional storyline with reduced nudity and simulated sex activity.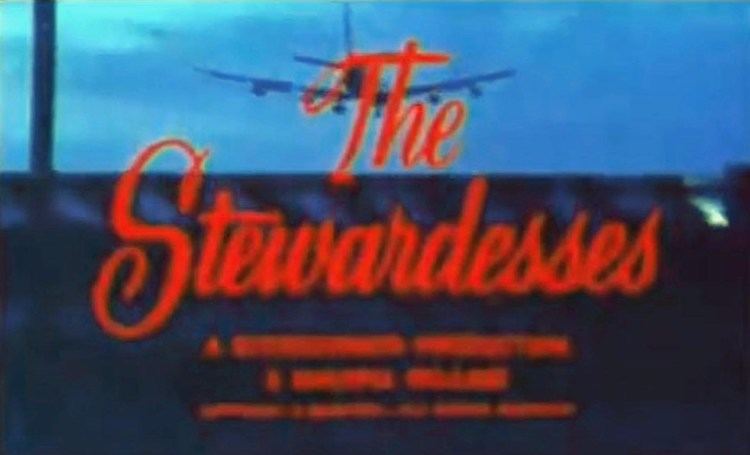 The original version was filmed with only a thematic minimal plot and shown in San Francisco and Los Angeles for a year before national release. The crew was small, and the actors were unknowns, allowing for an initially small budget; as it became a local success, and profits rolled in, Silliphant and Condon would shoot additional scenes and add them to the film. New scenes were shot in both Los Angeles and Hawaii to "open up" the picture, including dialogue and characters on a newer passenger plane interior and cockpit.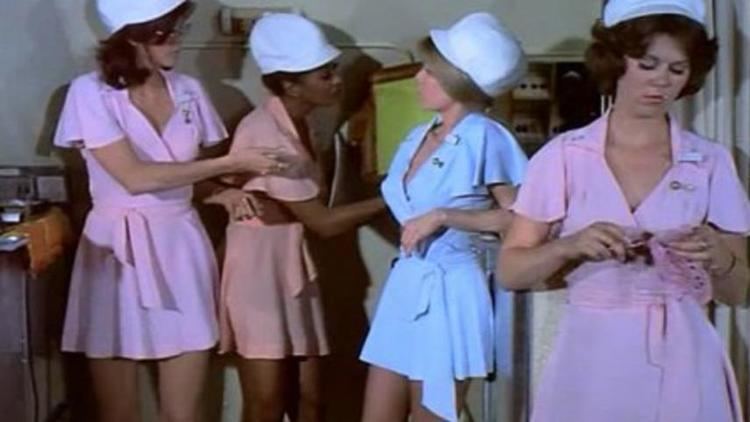 The self-imposed X rating was a draw in the early stages, attracting viewers to relatively small theatres showing the 3D film. In the last year, with the official R rating, it was possible to show the film more widely, even in 70mm 3D, in houses like the 4,300-seat Boston Music Hall. Total active run extended three years and was presented in just over 800 theaters (compared to the thousands of play dates usual today). It outsold the higher budget movies in larger theaters. A definitive "R" version was released throughout 1971, and it was played in at least 30 overseas markets, eventually.
The film is also unique in that it may be the only notable film to be extensively re-shot, edited and updated as it played in theaters, according to Allan Silliphant, the Producer-Director. These changes were added as the film continued to hold on in theaters. Probably four versions of the evolving film were played over the three years that the film was in active distribution.
Writer, producer, director, and 3D technologist, Allan Silliphant was the younger half-brother of Academy Award-winning writer and producer Stirling Silliphant. He would later write or direct other low-budget films, and historical documentary films, such as The Navajo Code Talkers. Co-producer and cinematographer Chris Condon, who had founded Century Precision Optics, built innovative, relatively lightweight and portable designs of single-strip 3-D cameras. He would later work on other 3-D films, such as Jaws 3-D. Theatre owner Louis Sher was the executive producer, and used his Art Theatre Guild theatres to display the film coast to coast. Specially trained 3-D technicians would be sent to each and every theater to install the special equipment, and to teach the projectionists how to keep it running. Allan Silliphant is still active in his advocacy of 3D film and digital technology. Chris Condon has been continuously been involved in the 3-D motion picture art and technology ever since. He has lectured at USC, UCLA, and Columbia college and is considered the worlds most experienced consultant for production and projection of theatrical 3-D films. Chris Condon received an Honorary Doctorate from the Institute of Scientific Research, Naples, Italy, 1988. Silliphant continues to be active in the digital 3D world, having patented the Anachrome "compatible" anaglyph method for digital stills and 3D HD broadcast video. His 2010 effort is a line of Canon 5D Mark II-based, professional stereo camera rigs, that offer both motion picture and broadcast 3D in a very compact, and low cost package.
Silliphant and Condon's company, Stereovision International, Inc., actually started a "real life" commercial airline, Sierra Pacific Airlines, which, under different ownership, continues to operate today with a modern jet transport fleet.
The film was shot in 35 mm color and projected in a new, single strip, side-by-side polarized format called StereoVision. A year into distribution, an improved format was added, where the image was compressed horizontally in printing, then expanded with an integrated anamorphic, "unsqueezing" lens for projection. Unlike some of prior technologies it was impossible for the two film images to go out of sync, because they were side-by-side on the same strip of film. The film was also released in a few large theaters in 70 mm StereoVision. All showings used sturdier plastic-framed polarized glasses, rather than the familiar paper ones of the 1950s. Silliphant was the original President of StereoVision International Inc., and was the co-inventor of the basic process. In later years Chris Condon developed a slightly different system to show wide-screen 3D. This was used in a number of successful 1980s feature films including Jaws 3-D, the most successful 3-D movie in that era, and Universal's Metalstorm: The Destruction of Jared-Syn.
The film was uniquely marketed in that it never used a promotional "trailer," but many billboards, radio spots, and always an impressive "road show" treatment on the marquee of the theater. In several cases, the film ran over a year in the same theaters. The ad campaign would state "47th great week," or whatever was the local "hold-over" figure. According to Weekly Variety it was the number-one film of a two-week period in 1971.
By 1976 it had earned a theatrical rentals in North America of $6,878,450.
In 2010-adjusted dollars, the domestic film rentals exceeded $141 million. Having taken in about 300 times its budget, it is, in relative terms, one of the all-time film financial successes.
In the early days of video, Caballero Control Corporation released a re-edited version of The Stewardesses on VHS and Betamax tape formats, which are now out of print. In creating this XXX version, Caballero edited in hardcore insert shots into the film and re-released it, with the tagline "From 3D to 3XXX" on the tape cover. Although being a non-official XXX version of the film, the original theatrical release credits for The Stewardesses remained intact for this release.
In 2009, the 3D and 2D versions of The Stewardesses became available on DVD. Marking 40 years since its theatrical release, the 2-DVD set also includes 2 pairs of 3D glasses and bonus features.
Blu-ray Release: On Sept 27th, 2016 it was announced on the Home Theater Forum that The Stewardesses will be released by Kino Lorber on Blu-ray December 6th, 2016.