7.3

/

10

Alchetron

6.6

Rate This




Director

Iain Softley


Screenplay

Ehren Kruger


Duration




Country

United States






Genre

Horror, Mystery, Thriller




Music director

Edward Shearmur


Writer

Ehren Kruger


Language

English







Release date

July 29, 2005 (2005-07-29)United StatesAugust 12, 2005 (2005-08-12)




Cast

Kate Hudson (Caroline Ellis), Gena Rowlands (Violet Devereaux), Peter Sarsgaard (Luke Marshall), John Hurt (Ben Devereaux), Joy Bryant (Jill),

Marion Zinser

(Bayou Woman)


Similar movies

Octane

,

Salt

,

The Hunger Games: Catching Fire

,

Let's Be Cops

,

A History of Violence

,

Elsewhere




Tagline

Fearing Is Believing
The skeleton key official trailer 1 john hurt movie 2005 hd
The Skeleton Key is a 2005 American supernatural horror film directed by Iain Softley, written by Ehren Kruger and starring Kate Hudson, Gena Rowlands, John Hurt, Peter Sarsgaard and Joy Bryant. The film centers on a young hospice nurse who acquires a job at a Terrebonne Parish plantation home, and becomes entangled in a supernatural mystery involving the house, its former inhabitants and the hoodoo rituals and spells that took place there. It was released in the United States on August 12, 2005.
Contents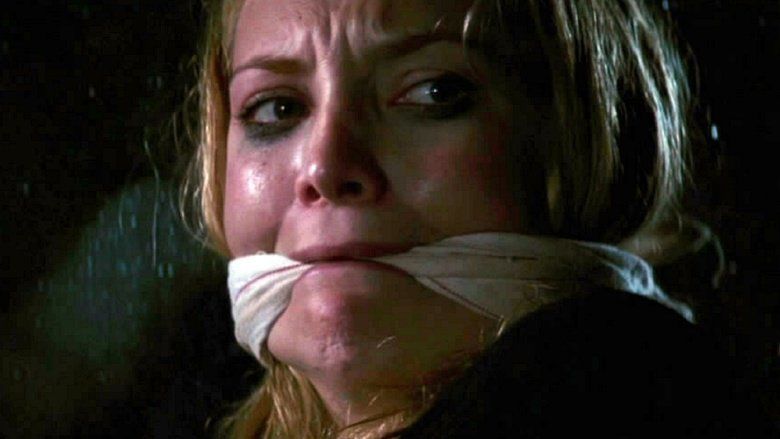 The skeleton key movie trailer
Plot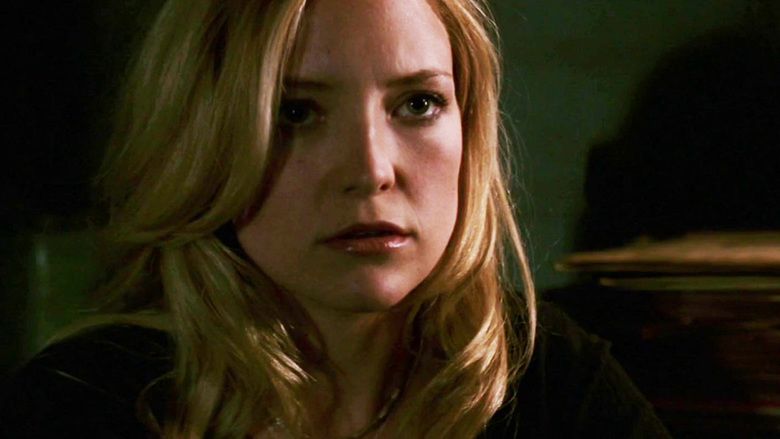 Caroline Ellis is a hospice aide who takes the position as caregiver at an isolated plantation house. The lady of the house, Violet Devereaux, looks after her husband Benjamin Devereaux, who has had a stroke. With some prompting from the family's estate lawyer, Luke Marshall, Caroline accepts the position.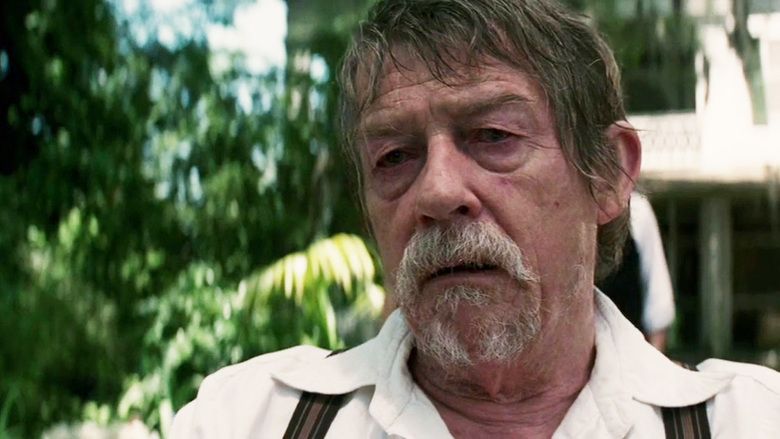 Caroline, using a skeleton key that Violet gave her, makes her way to the attic (where Ben had his stroke) and finds a secret room. She discovers dolls, a book of spells, potion jars, and various other magical paraphernalia. Violet reveals to Caroline that the room belonged to two house servants who were employed there 90 years prior. The couple, Mama Cecile and Papa Justify were renowned practitioners of Hoodoo and were lynched for practicing spells with the original owners' children. Violet also tells Caroline that they do not keep mirrors in the house because they see the reflection of the servants in them.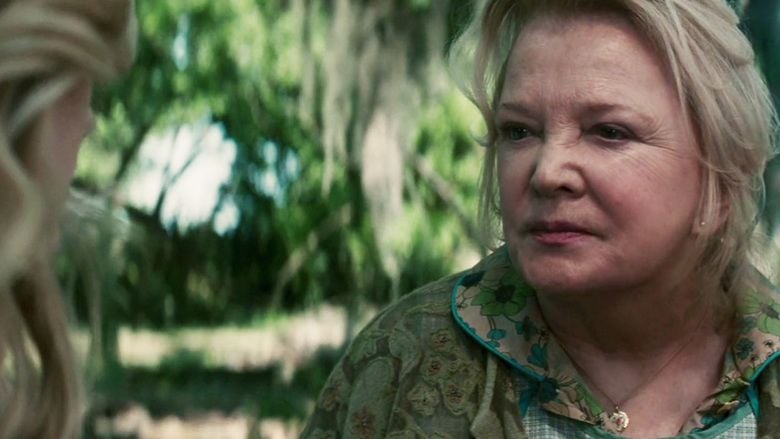 Caroline then believes that since Ben believes Hoodoo caused his stroke, she can use Hoodoo, or more specifically Ben's belief in it to reverse the effects. Taking advice from her friend Jill, she goes to a local laundromat, known to have a hidden Hoodoo shop, to acquire a defense for Ben. A practitioner teaches her a ritual with items to use to cleanse Ben's illness; when Caroline practices the ritual, Ben regains some of his ability to speak, and begs Caroline to get him away from Violet.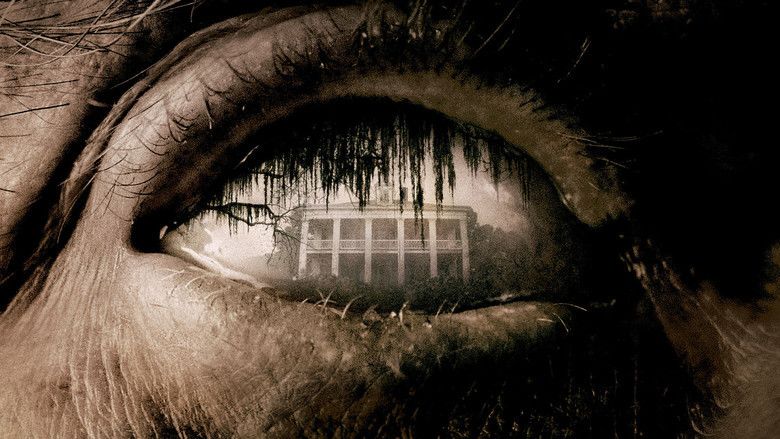 Caroline tells Luke about her suspicions towards Violet, but he rebuffs her idea. They travel to a gas station that Caroline previously noted was lined with brick dust, which she was told is a defense against Hoodoo. A blind woman tells her of the Conjure of Sacrifice, a spell of immortality, in which the caster sacrifices someone and gains the remaining years of their life. Caroline increasingly believes that Ben is in danger, but Luke belittles her fear.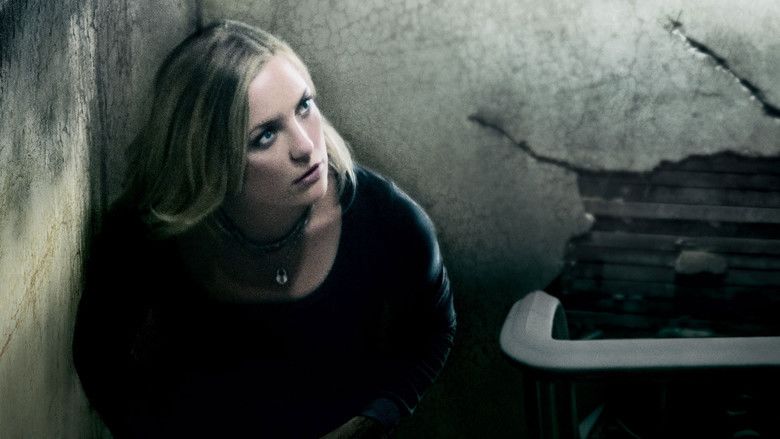 Caroline uses brick dust to confirm her suspicions of Violet and drugs her to keep her out of the way. She tries to escape with Ben, but they find the gates locked. She flees the house by boat and seeks help from Luke, only to discover he is part of the conspiracy with Violet. Luke knocks her out and takes her back to the house. Caroline escapes and scatters brick dust, trapping Luke but Violet manages to enter. Caroline pushes her down the stairs and breaks her legs. She calls Jill but when she is speaking, the telephone line is cut. Fleeing to the attic, she sets up what she believes is a protective circle, but is informed by Violet that she has simply trapped herself inside, as Violet had planned. Violet confirms that hoodoo cannot work unless one believes, and that she doubts Caroline's protestation that she does not believe. Violet then pushes a mirror at Caroline, which reflects one of the children, then Violet, and lastly Mama Cecile. The two fall unconscious and switch bodies as a recording of the Conjure plays.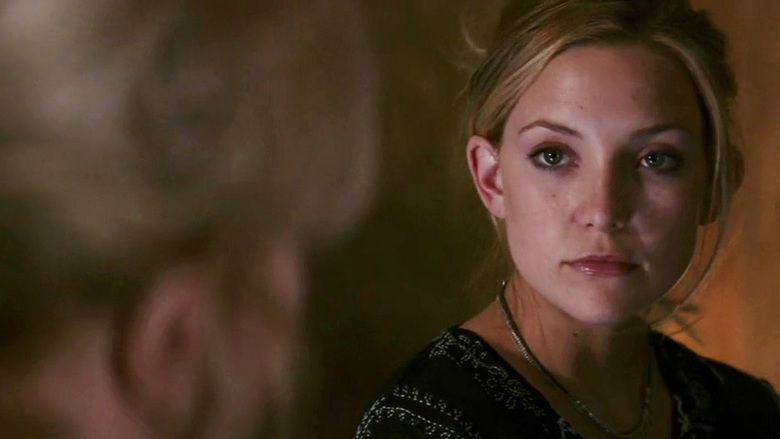 Upon waking up, "Caroline" gives "Violet" a liquid that causes a pseudo-stroke so that she can not reveal the truth about Mama Cecile and Papa Justify. When Caroline's friend Jill arrives at the plantation, "Luke" (revealed to be Papa Justify) informs her that Ben and Violet left the house to Caroline, thus allowing Mama Cecile and Papa Justify to continue occupying the house. The film ends with Caroline and Luke looking at each other helplessly, trapped in the dying bodies of Violet and Ben.
Cast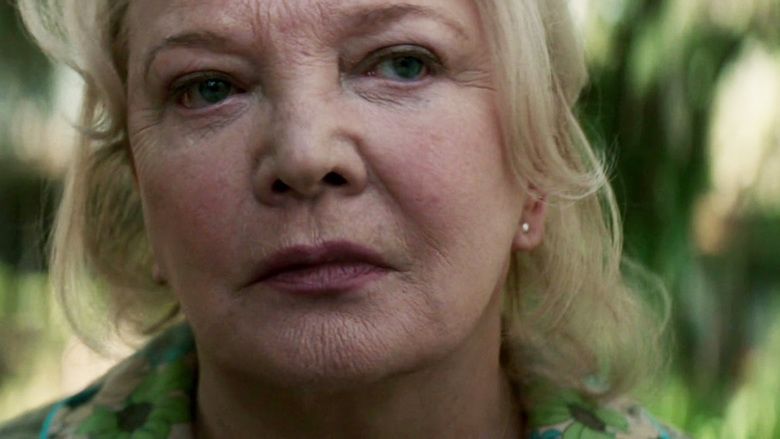 Kate Hudson as Caroline Ellis
John Hurt as Benjamin Devereaux
Gena Rowlands as Violet Devereaux
Peter Sarsgaard as Luke Marshall
Joy Bryant as Jill Dupay
Ronald McCall as Papa Justify
Jeryl Prescott as Mama Cecile
Production
The Skeleton Key was filmed at the historic Felicity Plantation, located on the Mississippi River in Saint James Parish, Louisiana.
Release
The Skeleton Key was released in the U.S. on August 12, 2005. The film grossed $92 million worldwide. In the U.S., it took in $16.1 million in its first weekend, reaching number 2 at the box office; the total US gross was $47.9 million.
Reception
Review aggregator Rotten Tomatoes reports that 38% of 149 surveyed critics gave the film a positive review; the average rating is 5.3/10. The site's consensus reads: "Thanks to its creaky and formulaic script, The Skeleton Key is more mumbo-jumbo than hoodoo and more dull than scary." Metacritic rated it 47/100 based on 32 reviews.
USA Today wrote that the film "employs intriguing camera angles to heighten some of the suspense. It's too bad the movie goes over the top and falls apart in the last third." Stephanie Zacharek wrote in Salon, "Softley, working from a script by Ehren Kruger (The Ring Two), puts so much care into layering moods and textures that he doesn't always scoot the action along as briskly as he should." In The Seattle Times, Moira McDonald wrote that the film is "occasionally scary but more often silly."
Scott Brown of Entertainment Weekly wrote, "For anyone zombified by creaky thriller clichés, Skeleton is a fine little shot in the head". Manohla Dargis of The New York Times said, "One of the most enjoyably inane movies of the season, this faux Southern Gothic offers an embarrassment of geek pleasures". Peter Hartlaub of the San Francisco Chronicle called it "a well-intentioned horror film that is weighted down by stellar cast members who for the most part act as if they do not want to be there". In her review for The Austin Chronicle, Marjorie Baumgarten wrote, "Director Softley again shows his gifts for creating atmospheric milieus...Yet the movie, overall, lacks tension and suspense. In Film Journal International, Edward Alter wrote that, "Iain Softley (K-Pax) and cinematographer Dan Mindel make the most of the setting," but concluded that the film was, "a paint-by-numbers supernatural thriller that's more interesting for its locations than for its story."
Jennie Punter in The Globe and Mail called the film, "stylishly made but disappointingly lightweight." Writing for the Chicago Tribune, Jessica Reeves called the film "serviceable but ultimately disappointing". In his annual film guide, Leonard Maltin rated the film mediocre, stating that it was "well-produced and occasionally suspenseful, but populated by unpleasant characters and a story that moves too slowly." In the annual DVD & Video Guide, Marsha Porter wrote, "A few good scares can't compensate for a sluggish pace, and the climactic twist comes as a surprise only because it doesn't make sense."
References
The Skeleton Key Wikipedia
(Text) CC BY-SA
The Skeleton Key IMDb
The Skeleton Key themoviedb.org