The Molly Maguires is a 1970 American film based on a 1964 novel by Arthur H. Lewis that was directed by Martin Ritt. It stars Richard Harris and Sean Connery.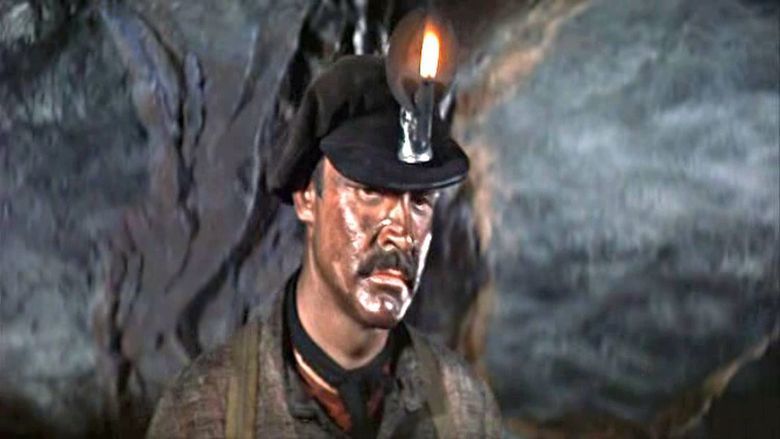 Set in late 19th century Northeastern Pennsylvania, this social drama tells the story of an undercover detective sent to a coal mining community to expose a secret society of Irish-American miners battling exploitation at the hand of the owners. Partly inspired by a true story, the film portrays the rebellious leader of the Molly Maguires and his will to achieve social justice.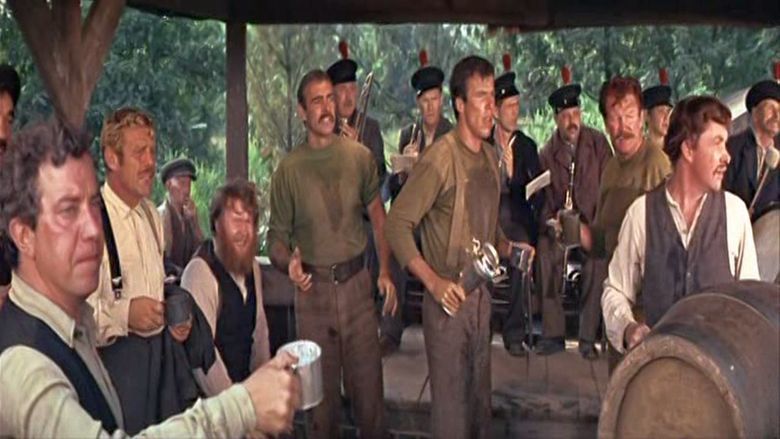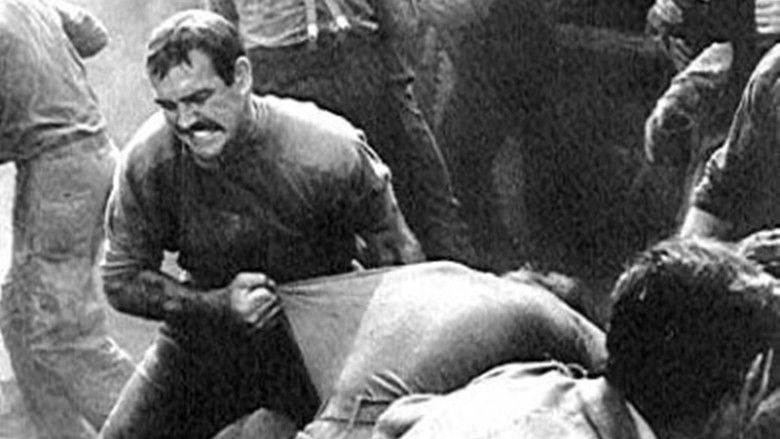 The Molly Maguires were a secret organization of Irish coal miners established in nineteenth century Pennsylvania to fight oppressive mineowners. Led by Jack Kehoe (Sean Connery), they plant dynamite to destroy plant shafts and equipment. James McParlan (Richard Harris, as real life Pinkerton Detective James McParland) is employed to infiltrate the Mollies.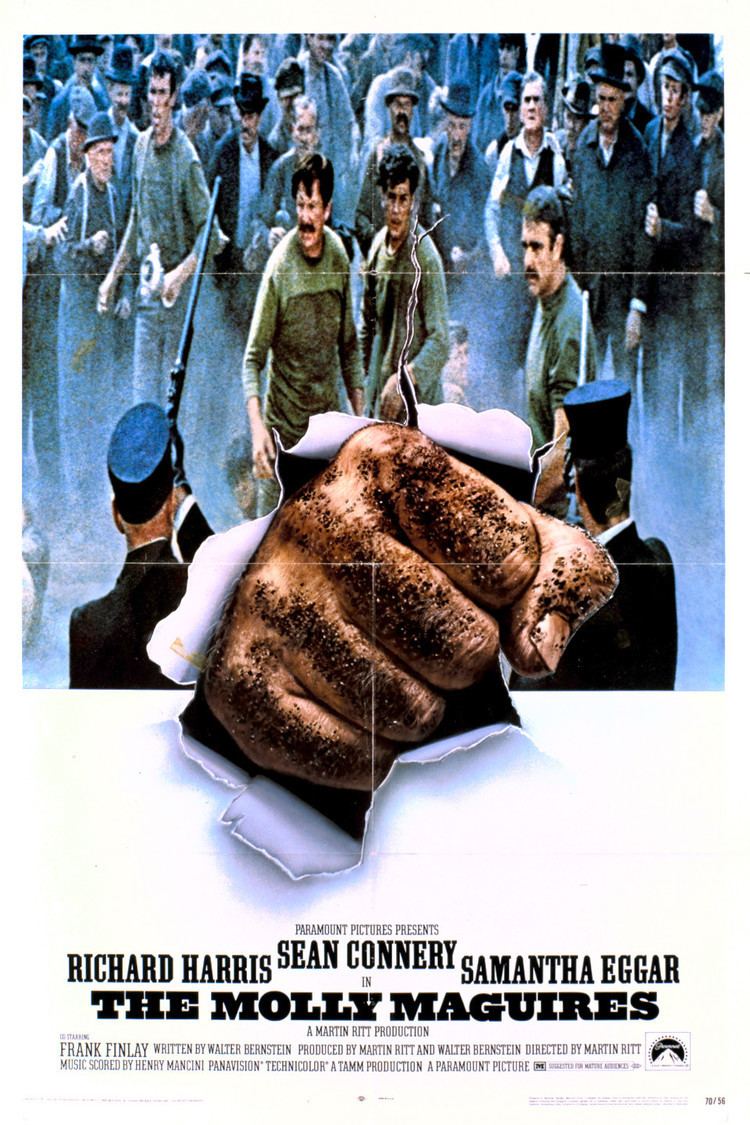 Kehoe and McParlan are working class immigrants from Ireland with essentially the same aspiration - advancement in the new society to which they have come. McParlan coldly betrays the group whose leader he has befriended and Kehoe kills to advance his cause. McParlan also develops a romantic interest in Mary Raines, but she ends up offended by his treachery.
Awaiting execution, Kehoe tells his erstwhile ally that no punishment short of hell can redeem his treachery; Detective McParlan retorts that in that case, "See you in hell."
The opening sequence of The Molly Maguires runs 14 minutes and 51 seconds, through three Henry Mancini scores, before the first word of dialogue is spoken.
The movie was filmed in Eckley, Pennsylvania, in 1969. The town was so unchanged from its 1870s appearance that the only major alterations needed for filming were to remove television antennas and install underground electric wiring.
A wooden coal breaker featured heavily in the film was built as a prop. It has received little or no maintenance over the years and, even though it has been called a tinderbox, it stands today — more than 40 years later.
The movie resulted in the town being saved from demolition. It was afterward turned into a mining museum under the control of the Pennsylvania Historical and Museum Commission.
Portions of the film were also shot in Jim Thorpe, Pennsylvania. The courtroom there where the trial scene was filmed is in the Carbon County Courthouse, being used for trials until 1996.
The Molly Maguires soundtrack composed by Henry Mancini replaced that originally composed by Charles Strouse. Mancini's score employed Irish modal harmony, played by period instruments including the Irish Harp, Tin Whistle (pennywhistle) and Squeezebox. Both soundtracks were released by Kritzerland in 2012 on a limited edition CD, now sold-out.
A big budget film for its time, with stars Connery (who had recently quit playing James Bond) and Harris at career peaks, it was considered a major box-office failure. Social issue director Ritt would score later with Norma Rae (1979).
Sean Connery as "Black Jack" Kehoe
Richard Harris as Detective James McParlan/McKenna
Samantha Eggar as Miss Mary Raines
Frank Finlay as Police Captain Davies
Anthony Zerbe as Tom Dougherty
Bethel Leslie as Mrs. Kehoe
Art Lund as Frazier
Philip Bourneuf as Father O'Connor
Anthony Costello as Frank McAndrew
Brendan Dillon as Dan Raines, Mary's Father
Frances Heflin as Mrs. Frazier
Malachy McCourt as Bartender
The film was nominated for an Academy Award for Best Art Direction (Art Direction Tambi Larsen; Set Decoration: Darrell Silvera).