7.2

/

10

Alchetron

7.2

Rate This






Genre

Drama, Romance




Initial DVD release

March 23, 2006 (France)




Country

United KingdomItalyLuxembourg







Director

Michael Radford


Adapted from

The Merchant of Venice


Duration




Language

English






Release date

3 December 2004 (2004-12-03) (UK)29 December 2004 (2004-12-29) (US)11 February 2005 (2005-02-11) (Italy)


Based on

The Merchant of Venice by William Shakespeare


Writer

William Shakespeare (play), Michael Radford (screenplay)


Initial release

December 3, 2004 (Republic of Ireland)




Cast

Al Pacino (Shylock), Jeremy Irons (Antonio), Joseph Fiennes (Bassanio), Lynn Collins (Portia), Zuleikha Robinson (Jessica), Kris Marshall (Gratiano)




Similar

Romeo and Juliet (1968 film), A Good Woman (film), Casanova (2005 film)
The Merchant of Venice (2004) trailer
In 16th-century Venice, Bassanio (Joseph Fiennes) hopes to wed Portia (Lynn Collins). But to have a chance at winning her hand in marriage, he needs to have a lot of money a critical resource he lacks. And because Bassanios rich friend Antonio (Jeremy Irons) is unable to help, hes forced to make a deadly deal with pitiless moneylender Shylock (Al Pacino). Bassanio will get his money and without paying interest. If he doesnt pay it back, however, he will owe Shylock a pound of his flesh.
Contents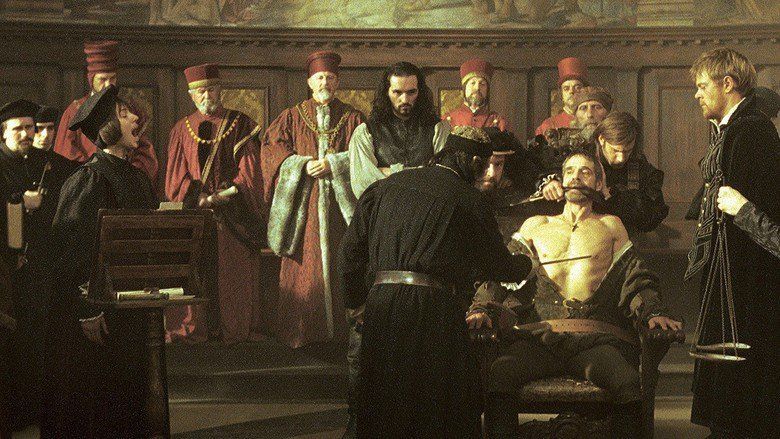 The Merchant of Venice is a 2004 romantic drama film based on Shakespeares play of the same name. It is the first full-length sound film in English of Shakespeares play — other versions are videotaped productions which were made for television, including John Sichels 1973 version and Jack Golds 1980 BBC production.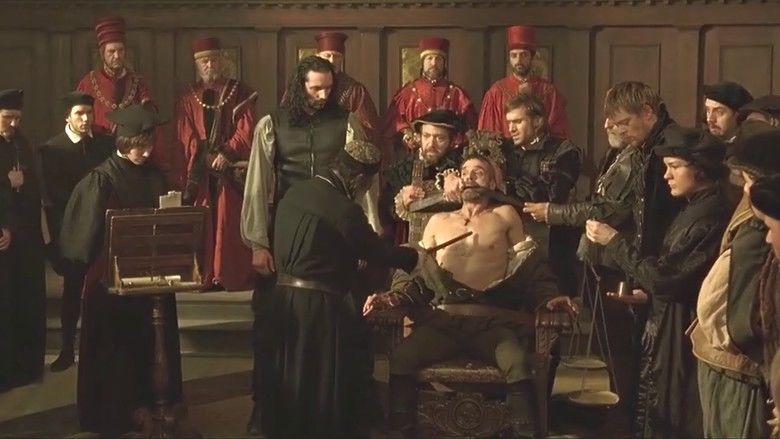 The title character is the merchant Antonio (Jeremy Irons), not the Jewish moneylender Shylock (Al Pacino) who is the more prominent character. This adaptation follows the text, but omits much. Director Michael Radford believed that Shylock was Shakespeares first great tragic hero who reaches a catastrophe due to his own flaws. The film begins with text and a montage of how the Jewish community is abused by the Christian population of Venice and brings attention to the fact that, as a convert, Shylock would have been cast out of the Jewish ghetto in Venice.
The film is a co-production between the United Kingdom, Italy, and Luxembourg.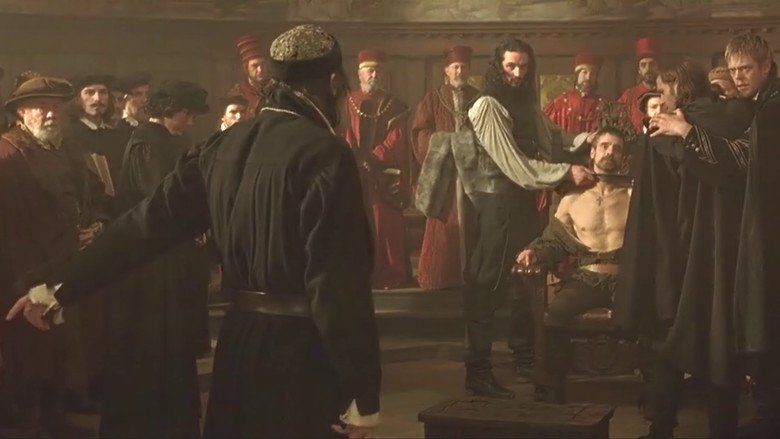 In 16th century Venice, when a merchant must default on a large loan from an abused Jewish moneylender for a friend with romantic ambitions, the bitterly vengeful creditor demands a gruesome payment instead.
Cast
Al Pacino as Shylock
Jeremy Irons as Antonio
Joseph Fiennes as Bassanio
Lynn Collins as Portia
Zuleikha Robinson as Jessica
Kris Marshall as Gratiano
Charlie Cox as Lorenzo
Heather Goldenhersh as Nerissa
Mackenzie Crook as Launcelot Gobbo
John Sessions as Salerio
Gregor Fisher as Solanio
Ron Cook as Old Gobbo
Allan Corduner as Tubal
Anton Rodgers as The Duke
David Harewood as Prince of Morocco
Jules Werner as Franciscan Friar
Similar Movies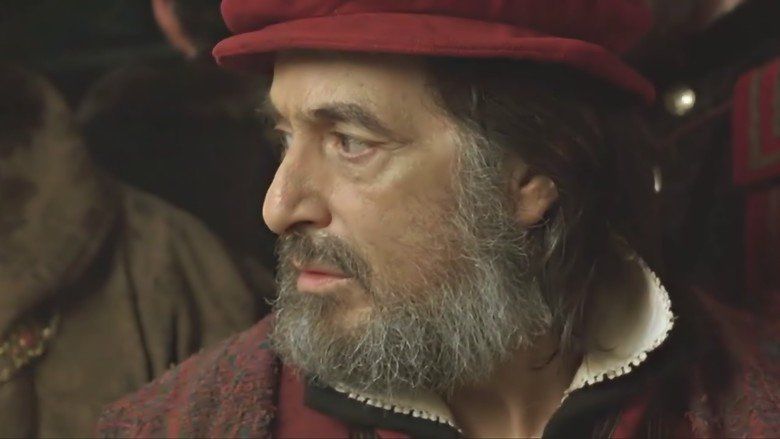 Al Pacino appears in The Merchant of Venice and directed Chinese Coffee. William Shakespeare wrote the story for The Merchant of Venice and Othello. Jeremy Irons and Joseph Fiennes appear in The Merchant of Venice and Stealing Beauty. Death in Venice (1971). Al Pacino appears in The Merchant of Venice and The Local Stigmatic.
Reception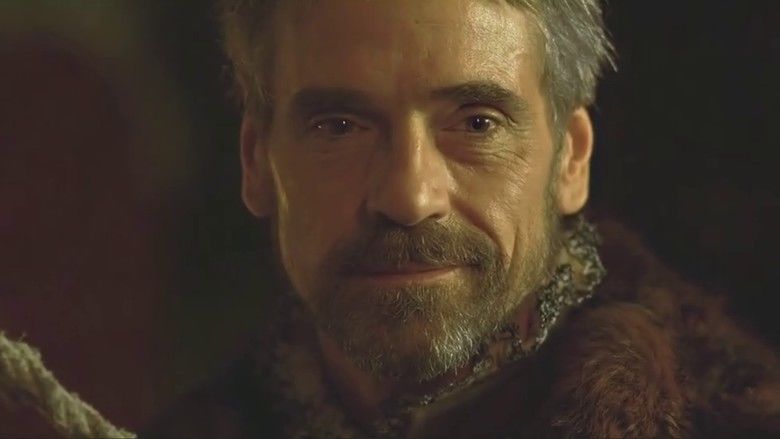 The Merchant of Venice received generally positive reviews, with a favourable rating of 72% at Rotten Tomatoes and an average score of 63/100 at Metacritic. Most critics praised both the interpretation of the Shylock character by Michael Radford and Al Pacino and the dark, realistic look of the streets of Venice, for which production designer Bruno Rubeo was honoured by the Italian National Syndicate of Film Journalists.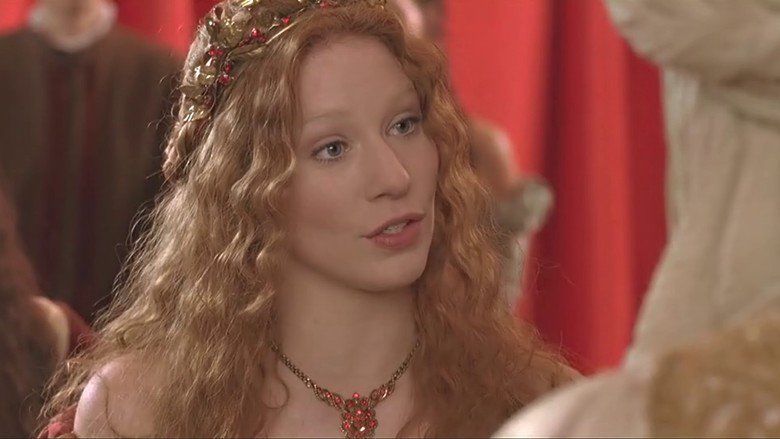 In 2005, the film had a Royal Premiere in the presence of Prince Charles and received a BAFTA nomination for Best Costume Design.
Its worldwide theatrical gross was about $21.3 million, with a production budget of $30 million.
References
The Merchant of Venice (2004 film) Wikipedia
(Text) CC BY-SA
The Merchant of Venice (2004 film) IMDb
The Merchant of Venice (2004 film) The Guardian
The Merchant of Venice (2004 film) Rotten Tomatoes
The Merchant of Venice (2004 film) Metacritic
The Merchant of Venice (2004 film) themoviedb.org