9.3

/

10

Alchetron

8.6

Rate This





Created by

Park Young-soo

Directed by

Jin HyukPark Seon-Ho

Theme music composer

Ryo Yoshimata

Final episode date

25 January 2017




Starring

Jun Ji-hyunLee Min-ho

First episode date

16 November 2016

No. of episodes

20 + 1 special




Cast

Lee Min‑ho, Jun Ji‑hyun, Kal So‑won




Similar

My Love from the Star, The Heirs, City Hunter (TV series)
The Legend of the Blue Sea - Trailer 2 | Lee Min Ho & Jun Ji Hyun 2016 Korean Drama
The Legend of the Blue Sea (Hangul: 푸른 바다의 전설; RR: Pureun bada-ui jeonseol) is a South Korean television series starring Jun Ji-hyun and Lee Min-ho. It aired on SBS every Wednesday and Thursday at 22:00 (KST) started from 16 November 2016 until 25 January 2017.
Contents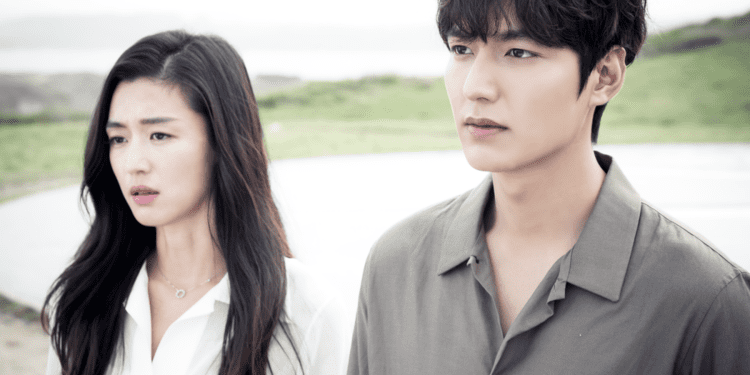 Synopsis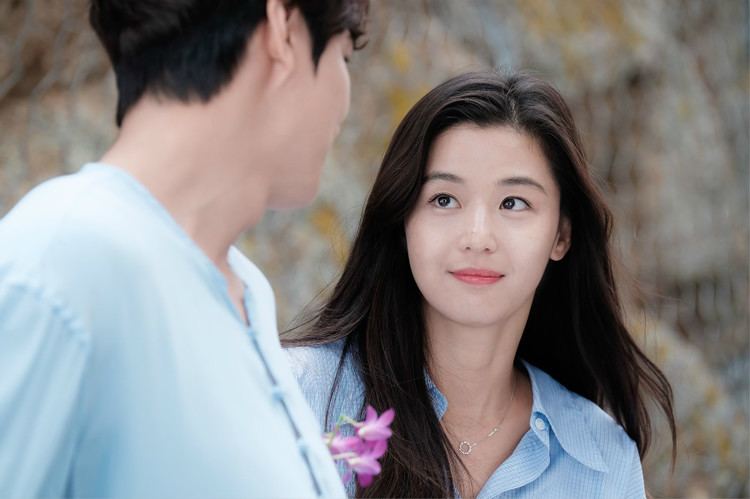 Inspired by a classic Joseon legend from Korea's first collection of unofficial historical tales, about a fisherman who capture and kidnapped a mermaid, this drama tells the love story between the son of a Joseon noble family named Kim Dam-ryeong (Lee Min-ho) and a mermaid he named Se-hwa (Jun Ji-hyun). When Dam-ryeong was a kid, he almost drowned but was saved by a mermaid. Following the incident, they became friends and Dam-ryeong named her Se-hwa, after his younger sister. They ended up falling in love, but one day Dam-ryeong was forced by his family to marry another girl. Devastated by the news, Se-hwa decides to leave Dam-ryeong forever and erased all his memories of her and their love. However, fate brings them back together and they tried to escape from humans who were going to separate them. Fearing that the same ill-fate that afflicts himself and Se-hwa will replay itself, Dam-ryeong sends an artifact to be discovered in the future to try and warn his future self.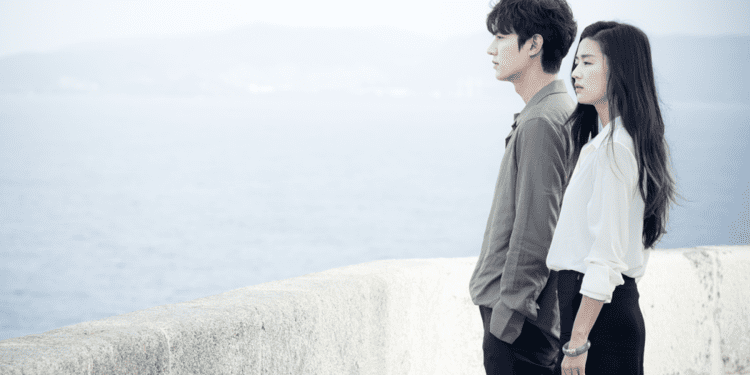 The fates of Dam-ryeong and Se-hwa become entwined with their modern-day incarnations. Dam-ryeong was reborn as Heo Joon-jae, a charming con-artist. He meets a mermaid who looks like Se-hwa (whom he later named Shim Cheong) in Spain, and she was quickly besotted by him. Linked by dreams and mysterious artifacts, Joon-jae learns of Dam-ryeong's world and his own fate, as he tries to prevent the same tragedy from befalling.
Supporting
Lee Hee-joon as Jo Nam-doo / Park Moo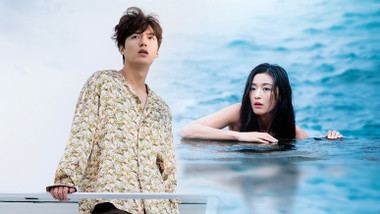 A con-man and Joon-jae's mentor. He trained Joon-jae to be a great con-man along with him. His Joseon incarnation is Park Moo, who worked with Joon-jae's stepbrother in their past lives. It was later revealed that his loyalty towards Dam-ryeong and Joon-jae prevailed over his stepbrother in the Joseon era and modern day respectively.
Shin Won-ho as Tae-oh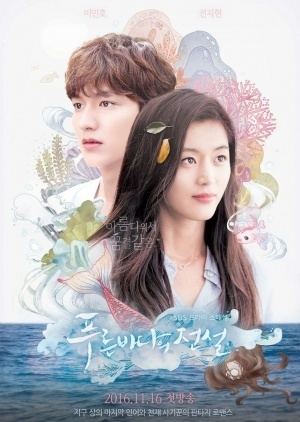 A genius hacker and a con-man together with Joon-jae and Nam-doo. A quiet person who likes to play computer games. He initially has a secret crush on Shim Cheong, but ended up falling for Shi-ah.
Shin Hye-sun as Cha Shi-ah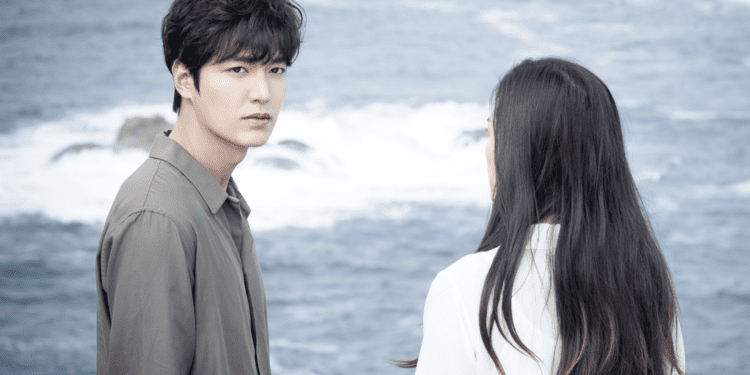 Joon-jae's university junior who has an unrequited love for him, and a researcher at
KAIST
. Through her job she discovered some artifacts related to Dam-ryeong from the Joseon era and helped Joon-jae discover his past identity. She was revealed to be the deceased wife of Dam-ryeong in the Joseon era.
Lee Ji-hoon as Heo Chi-hyun
Joon-jae's stepbrother. A hardworking son who dutifully stayed by his stepfather's side after Joon-jae left home. His Joseon incarnation was revealed to be an antagonist, who killed Dam-ryeong and Se-hwa. In his reincarnation, he turned against Joon-jae due to his unrequited love for his stepfather.
Na Young-hee as Mo Yoo-ran
Shim Yi-young as young Mo Yoo-ran
Joon-jae's mother. The Cha family's housekeeper.
Hwang Shin-hye as Kang Ji-yeon / Kang Seo-hee
Oh Yeon-ah as young Kang Ji-yeon / Kang Seo-hee
Chi-hyun's mother and Joon-jae's stepmother. She will do anything to keep her luxurious life with her son. She hired a hit-man to kill Joon-jae to make her son the definite heir of her husband.
Sung Dong-il as Lord Yang / Ma Dae-young
A mermaid trafficker during the Joseon era. In the modern day, he is a murder criminal and a hit-man hired by Seo-hee to kill Joon-jae. He was later revealed to be Chi-hyun's father.
Choi Jung-woo as Heo Gil-joong
Joon-jae's father, and a property agent. After the success of his business he divorced with Yoo-ran and married Seo-hee.
Moon So-ri as Ahn Jin-joo
Shi-ah's sister-in-law, a Daechi-dong madam who is vain and haughty. In her past life, she was revealed to be Yoo-ran's servant.
Recurring
Park Hae-soo as Hong Dong-pyo
A Joseon era government official, who is Dam-ryeong's friend. A modern-day detective who is investigating Dae-young's crimes as well as Joon-jae's scams.
Park Ji-il as Manager Nam
Choi Kwon as young Manager Nam in Joseon era
Dam-ryeong's loyal friend in the Joseon era. Gil-joong's secretary and Joon-jae's ajussi friend in the present time. He took care of Joon-jae when he was still young. In his past incarnation, he discovered the hidden traitors of Dam-ryeong, which are Park Moo and the Joseon incarnation of Chi-hyun.
Shin Rin-ah as Yoo-na
Shim Cheong's child friend. Apart from Dam-ryeong/Joon-jae, she is the only one who can hear Se-hwa/Shim Cheong's inner voice both during the Joseon era and present time.
Hong Jin-kyung as Shim Cheong's homeless friend
A beggar whom Shim Cheong always seeks when she has problems and needs life advice.
Lee Jae-won as Cha Dong-shik
Shi-ah's brother and Jin-joo's husband.
Lee Ho-jae as Professor Jin Kyung-won
A Joseon era fortune teller. A modern-day psychologist.
Special appearances
Go Gyu-pil as Han Sung-tae, a Myungdong Capital CEO (ep.1)
Kim Sung-ryung as Jang Jin-ok, Han Sung-tae's wife, a Myungdong Capital Madam (ep.1-3)
Krystal Jung as Min-ji, a flight attendant (ep.1)
Ahn Jae-hong as Thomas, a missionary (ep.2)
Cha Tae-hyun as a Han River con-man (ep.4)
Kim Kang-hyun as a police officer (ep.5)
Park Jin-joo as a nurse (ep.6)
Jo Jung-suk as Yoo Jeong-hoon, a merman (ep.7-8)
Jeong Yoo-mi as Kim Hye-jin (ep.8)
Kim Sun-young as an ajumma in the jjimjilbang (ep.11)
Im Won-hee as a doctor (ep.19)
Kim Seul-gi as a human mermaid (ep.20)
Ratings
In the table below, the blue numbers represent the lowest ratings and the red numbers represent the highest ratings.
On December 29, 2016, SBS aired a movie-like special episode summarizing the first half of the drama focusing on the relationship between Shim Cheong and Heo Joon-jae.
Production
Filming began on August 19, 2016 in Goesan, North Chungcheong Province, South Korea. The production team then flew to Palau to film underwater scenes. The cast and crew flew to Spain on September 11 where they filmed in A Coruña, Ribadeo, Lugo, Tossa de Mar and in Castell de Santa Florentina. The first script reading was held on October 8, 2016, two months after production began, due to the busy schedules of the actors. It lasted three hours and covered the first four episodes.
International broadcast
In Singapore, Indonesia, Malaysia, Cambodia and Brunei, the series aired exclusively on ONE TV Asia, within 24 hours of its original telecast.
In Vietnam, it premiered on November 17, 2016 on HTV2's YouTube channel. Each episode was available to stream 12 hours after the original South Korean broadcast under the title Huyền thoại biển xanh with Vietnamese subtitles.
In Hong Kong, the drama aired on myTV SUPER. It premiered on November 17, 2016.
In the Philippines, the drama is available to stream on Iflix 24 hours after its original South Korean broadcast with English subtitles. ABS-CBN will air it in May 2017, dubbed in Filipino.
In Sri Lanka, the drama is available to stream on-demand on Iflix with English subtitles. During its original run, Iflix exclusively streamed episodes of the drama 24 hours after its original South Korean broadcast with English subtitles between November 17, 2016 and January 26, 2017.
In the Los Angeles DMA, US the drama airs every Wednesday & Thursday with English subtitles, free over-the-air on Asian American-oriented channel, LA18 (channel 18) from December 7, 2016 to February 9, 2017.
In Canada, the drama airs on Korean Canadian-oriented channel, All TV.
In Thailand, it will premiere on True4U in January 2017, dubbed as ngeụ̄xk s̄āw tạw r̂āy kạb nāy t̂m tǔn ("เงือกสาวตัวร้ายกับนายต้มตุ๋น"; literally: Sassy Mermaid & Mr. Fraud).
In Taiwan, episodes of the drama are available to stream on iQiyi. It will also premiere in China on TVC in February, 2017.
In Japan, the series will air on Eisei Gekijo (a cable TV channel) on February 26, 2017.
The drama is available to stream on Viki with subtitles in a variety of languages created by a volunteer community.
References
The Legend of the Blue Sea Wikipedia
(Text) CC BY-SA