The King of Marvin Gardens is a 1972 American drama film. It stars Jack Nicholson, Bruce Dern, Ellen Burstyn and Scatman Crothers. It is one of several collaborations between Nicholson and director Bob Rafelson. The majority of the film is set in a wintry Atlantic City, New Jersey, with cinematography by László Kovács.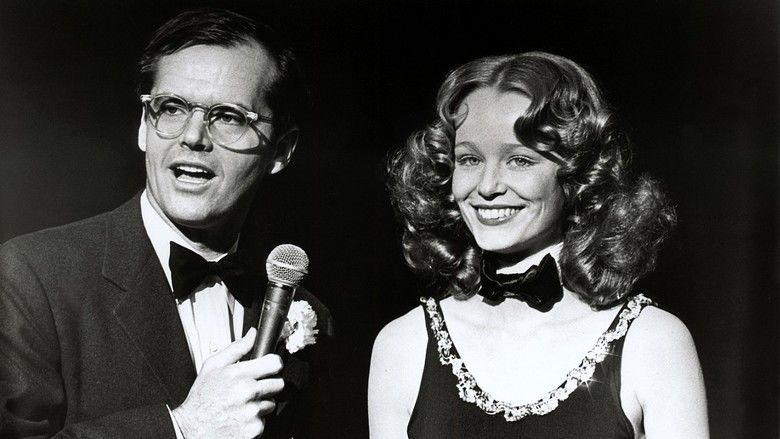 The title alludes to the Marven Gardens in Margate, New Jersey as well as to one of the properties in the original Monopoly game.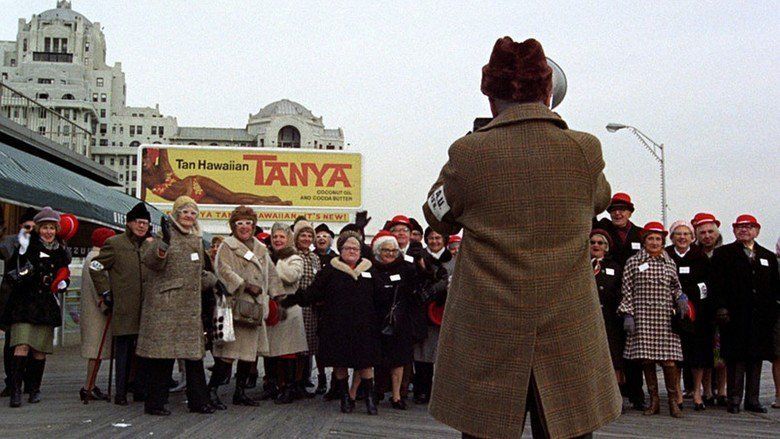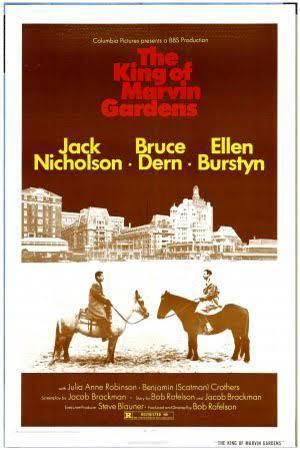 David and Jason are estranged brothers, the former a depressive living with his grandfather in Philadelphia where he runs a late-night radio talk show and the latter an extrovert con man working for gang boss Lewis in Atlantic City, where he lives with the manic-depressive Sally, former beauty queen and prostitute, and her stepdaughter Jessica. Begging David to come to Atlantic City and bail him out of jail, Jason once freed persuades him to stay on in his hotel suite with the two women.
Tensions grow between the four as Jason pursues a ludicrous dream of conning a Japanese syndicate into buying a Hawaiian island where he will build and run a casino. The sceptical David has no faith in Jason's scam, while Jason chides David for wallowing in his dark, lonely depressed life. Sally, increasingly neurotic over losing her looks, cuts off her hair and throws away her cosmetics. When Jason starts packing to leave for Hawaii, in rage and despair she shoots him dead. David escorts his brother's corpse home to Philadelphia by train.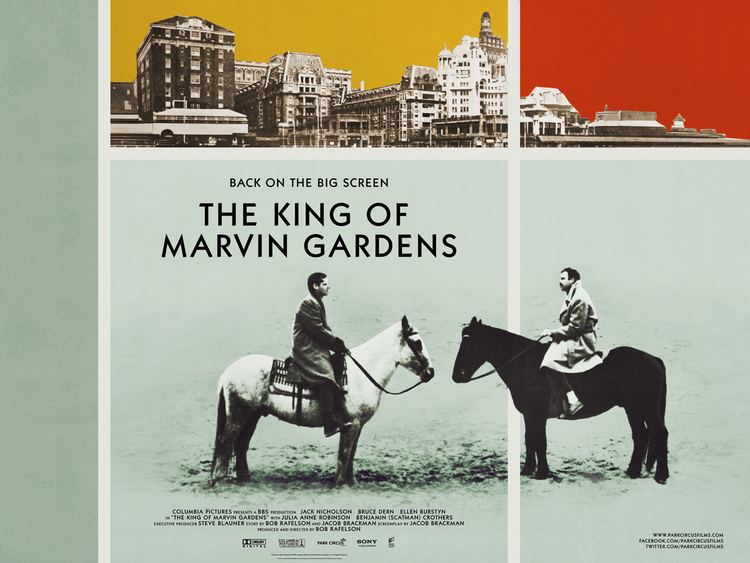 Jack Nicholson - David Staebler
Bruce Dern - Jason Staebler
Ellen Burstyn - Sally
Julia Anne Robinson - Jessica
Scatman Crothers - Lewis
Charles Lavine - Grandfather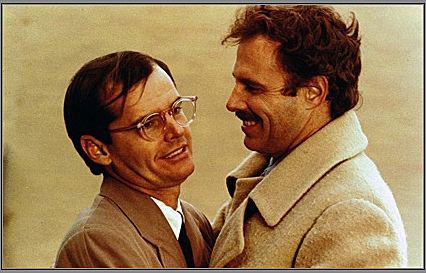 The film has several surreal scenes including conversation on horseback between David and Jason, and a simulated Miss America Pageant. The latter scene was filmed in the empty Atlantic City Convention Hall (now called Boardwalk Hall), which was at the time of its 1929 construction the largest clear-span covered space in the world. During the scene, Ellen Burstyn is shown playing the hall's historic pipe organ, which is the world's largest organ and reputedly the largest and loudest musical instrument ever built.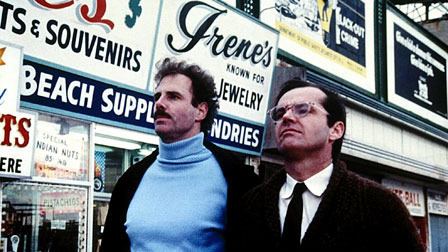 The King of Marvin Gardens was shot almost entirely on location in Atlantic City in the winter months of 1972. It is therefore of considerable historical significance as a visual record of the very last days of the city's "classic era" resort architecture. Many of the grand hotels shown in the film's exterior scenes were demolished during the next few years to make way for the new generation of casino-hotels that were built after the legalization of gambling. Filming took place only months before the vast Traymore Hotel was explosively demolished in April 1972, and the movie's main location, the opulent Marlborough-Blenheim Hotel was demolished in 1978 to make way for Bally's Atlantic City.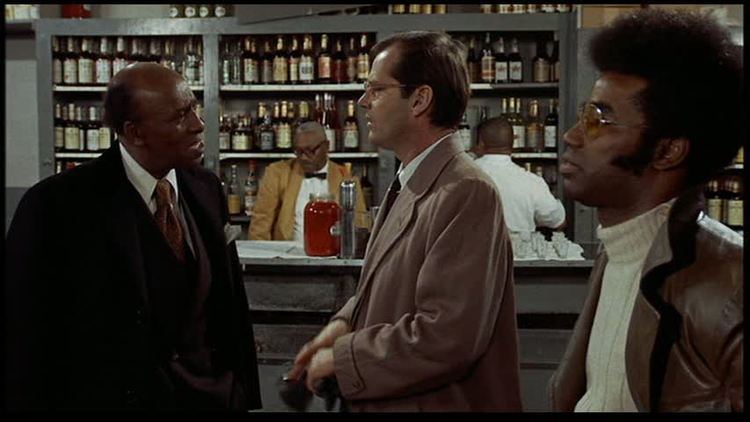 The title of the film (which was originally to be called The Philosopher King) is an ironic reference to the original version of the board game Monopoly, in which the main properties were named after locations in Atlantic City. This reference was also reflected in the film's original poster art.
The film was one of several collaborations between Jack Nicholson and Bob Rafelson, which included the Monkees film Head (1968) and Five Easy Pieces (1970), which established both men as major figures in Hollywood. Dern and Nicholson had previously worked together in Psych-Out (1968) and Rebel Rousers (1970). Nicholson and Scatman Crothers subsequently co-starred in Miloš Forman's One Flew Over the Cuckoo's Nest (1975) and Stanley Kubrick's The Shining (1980). Co-star Ellen Burstyn had previously worked in the TV series Gunsmoke, in which Dern had also appeared, and would soon achieve worldwide fame with her starring role in William Friedkin's The Exorcist (1973).
The film was one of the few screen appearances made by Julia Anne Robinson (Jessica), who died in an apartment fire in Eugene, Oregon in 1975, aged 24.