7.6

/

10

Alchetron

5.8

Rate This





Director

Jon Kasdan




Music director

Alec Puro


Duration




Country

United States





Genre

Comedy, Drama, Romance




Screenplay

Jon Kasdan




Writer

Jon Kasdan




Language

English




Release date

January 21, 2012 (2012-01-21) (Sundance)


Cast

Dylan O\'Brien

(Dave Hodgman), Britt Robertson (Aubrey Miller), Craig Roberts (Simon Daldry), James Frecheville (Ronny), Victoria Justice (Jane Harmon), Maggie Elizabeth Jones (Stella)



Tagline

Nervous is normal.




Similar

100 Girls, The Girl Next Door (2004 film), Stuck in Love
The first time movie trailer
The First Time is a 2012 teen romantic comedy film written and directed by Jon Kasdan, and stars Britt Robertson, Dylan O'Brien, James Frecheville and Victoria Justice.
Contents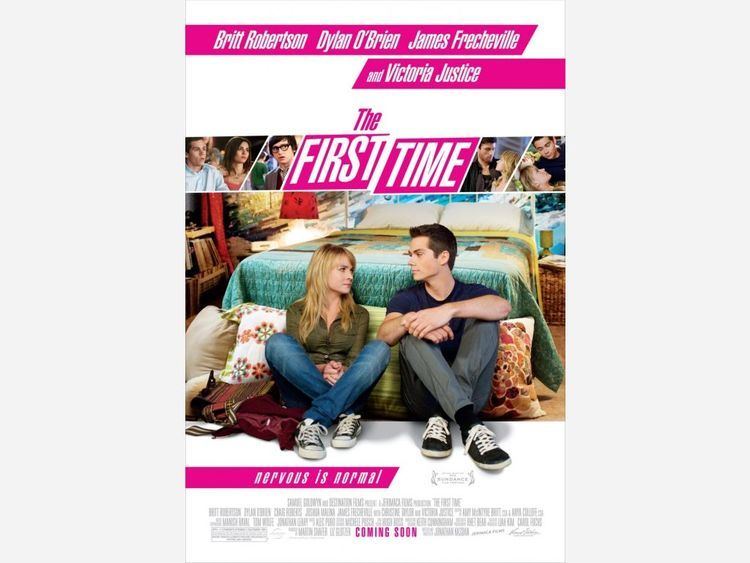 Dave Hodgman (Dylan O'Brien) is a high school senior who spends most of his time pining away over Jane Harmon (Victoria Justice), a girl he can't have. Aubrey Miller (Britt Robertson), a junior at a different high school, has an older boyfriend Ronny (James Frecheville) who doesn't quite understand her or seem to care. A casual conversation between Dave and Aubrey sparks an instant connection, and, over the course of a weekend, things turn magical, romantic, complicated, and funny as Aubrey and Dave discover what it's like to fall in love for the first time.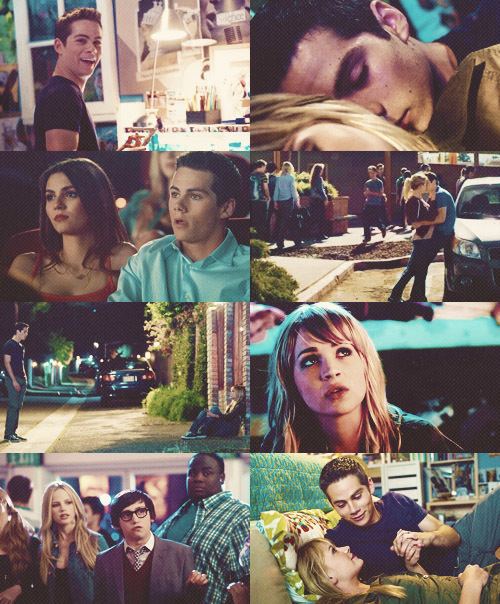 Plot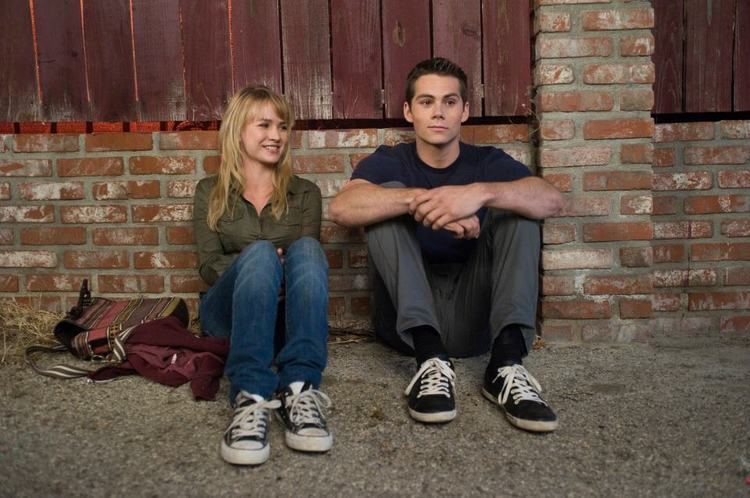 Dave is in a back alley at a house party, rehearsing a confession of love for a girl named Jane when he's surprised by Aubrey. They talk, and when he practices the speech to get her opinion, she is not impressed. She refuses to dance with him, explaining that public displays of affection (PDA) are distasteful. She eventually starts to dance when the police raid of the noisy party. She invites him into her house, noting that she has a boyfriend, and takes him to her bedroom. They share some wine and a meaningful conversation. Aubrey asks him if he's ever had sex, and Dave admits he hasn't, but she refuses to answer the same question. They talk while laying side by side on the floor and both fall asleep. When Aubrey's mother knocks on the door, in the morning, Dave escapes through the window but spills wine on the rug.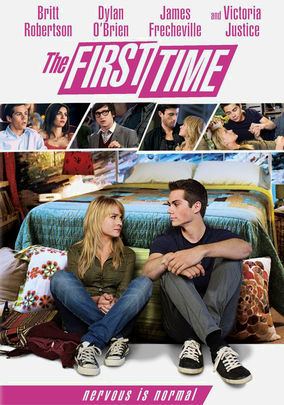 Dave meets with his friends Simon and Big Corporation, telling them about Aubrey. They suggest that claiming to have a boyfriend could be a strategic lie and suggest contacting her. Dave calls her house, catching Aubrey as her parents are berating her about the wine on the rug. She tells Dave she's going to the movies with her boyfriend Ronny, and Dave decides to go too.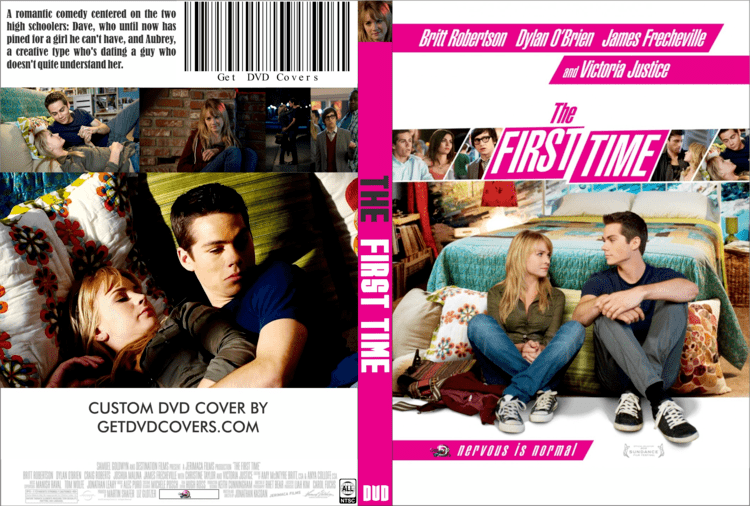 Jane and her friends happen to be at the theatre. Aubrey persuades Ronny to go to the same movie as Dave and Jane. Aubrey goes out during the film, and Dave follows her. In the lobby she apologizes for being strange on the phone and having him jump off the roof. Dave gets her cell phone number and invites her and Ronny to Jane's friend's house afterwards.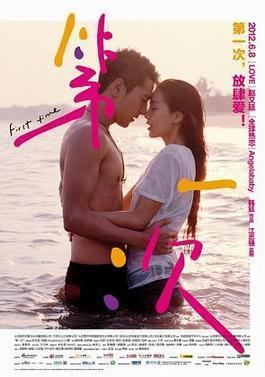 At the friend's house, Aubrey and Jane talk about Dave. Jane has high praise for Dave, but clearly takes him for granted while complaining about all the awful guys she's been with. Aubrey seems to be about to suggest she consider Dave, but stops and pretends to have forgotten what she was about to say.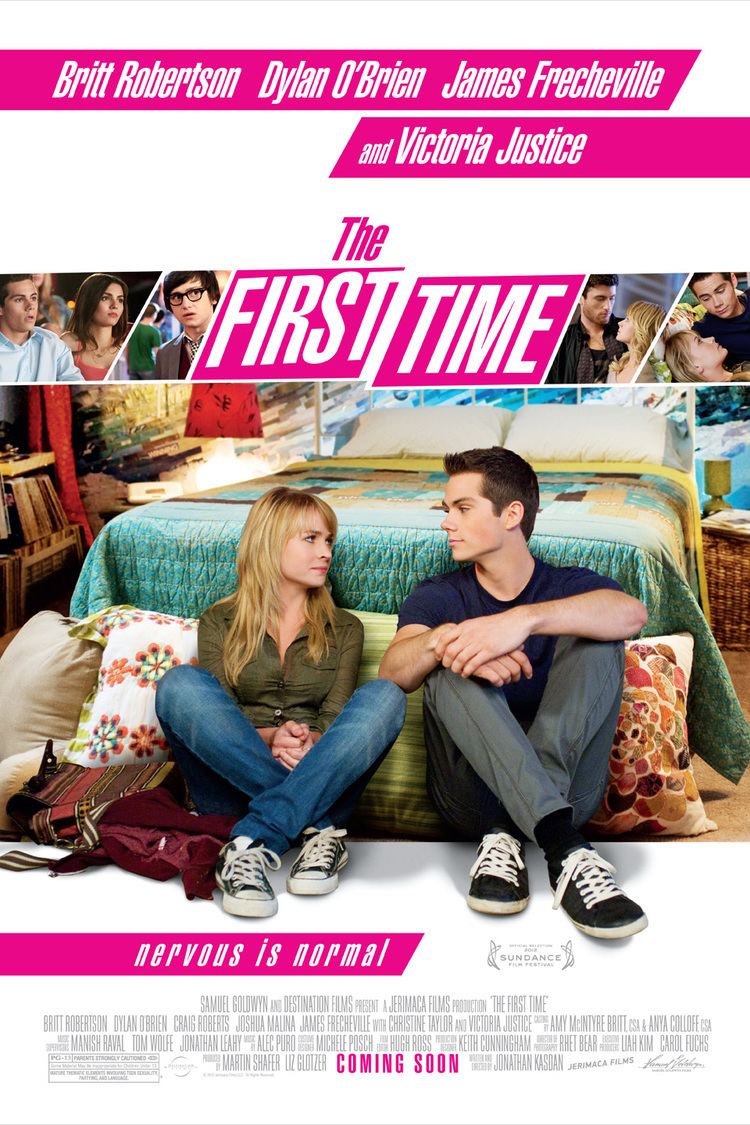 Ronny brags to Dave that he and Aubrey are planning to have sex that night in his van. Dave finds Aubrey and tells her not to have sex with Ronny, that her first time shouldn't be with a guy like him. Aubrey denounces the romantic notion of the first time being so important, and tells him it's none of his business. Things take a flirtatious turn but Ronny appears, telling Aubrey they need to go. Dave intervenes, leading to a confrontation before Simon and Big Corporation intervene. Aubrey leaves with Ronny.
Dave ends up in a bedroom with Jane, where she half flirts with him before starting to complain about her latest sexual misadventures. Jane notes that something weird is going on with Dave. He realizes he'd rather be with Aubrey and leaves. On his way home, he gets a text from Aubrey asking him to pick her up. They drive around, she tells him that she's just dumped Ronny, and they gradually reveal and discover their feelings for each other.
They talk on the phone the next day and meet at a park. Aubrey invites Dave over that night, knowing that her parents will not be home. Dave struggles with himself before deciding to not bring a condom. That night they make out, then hesitate before deciding to have sex. Afterwards, both of them are upset. It hasn't gone well, and they don't know how to talk about it. Everything they say seems to make it worse, and they decide it was all a mistake and they should not see each other.
The next day, Aubrey keeps looking at her phone hoping Dave will call, while Dave repeatedly picks up his phone to call, but backs down. He meets with Simon and Big Corporation, telling them that the idea of sex was better than the experience. Simon tells him its no big deal, but Big Corporation reminds him that they spend every weekend looking for someone special and it never happens, but this time it did. He says Dave and Aubrey hit a speed bump because it was their first time, but Dave should be a man and give it another try.
The next morning, Aubrey tells her parents that she found a great guy and messed it up by pushing him away. Her parents try to make her feel better. Dave is waiting for her in the driveway, declaring his feelings and wants to try again. She leads him to believe she's not interested, but asks for a ride to school. In the car, she expresses her desire to be together and a need to work on the sex, which he happily agrees to. He drops her off and they say goodbye awkwardly, but she runs back to him, breaking her no PDA rule with a warm, passionate kiss in front of the other students.
Britt Robertson's Role in the Movie
Dylan O'Brien's Role in the Movie
Joshua Malina's Role in the Movie
Movie Review
Cast
Dylan O'Brien as Dave Hodgman
Britt Robertson as Aubrey Miller
Craig Roberts as Simon Daldry
James Frecheville as Ronny
Victoria Justice as Jane Harmon
LaMarcus Tinker as Big Corporation
Joshua Malina as Mr. Miller
Christine Taylor as Mrs. Miller
Maggie Elizabeth Jones as Stella Hodgman
Halston Sage as Brianna
Adam Sevani as Wurtzheimer guy
Molly C. Quinn as Erica #1
Christine Quynh Nguyen as Erika #2
Matthew Fahey as Brendan Meltzer
Reception
Review aggregator Rotten Tomatoes gives the film a 45% rating based on 17 reviews and an average rating of 5.6/10. Metacritic gives the film a score of 55 out of 100, based on 10 critics, indicating "mixed or average reviews." Among the negative reviews, Mark Olsen of the Los Angeles Times wrote, "There is much to like here, a sense of nuance and nonjudgmental emotional openness, yet Kasdan's teenage miniaturism never quite blooms," whilst Joshua Rothkopf of Time Out New York said "Writer-director Jonathan Kasdan can't even bother to satisfy the buildup with a real moment of consummation (welcome to the fade to black) or believable postcoital complications." Todd McCarthy of The Hollywood Reporter was similarly unimpressed, remarking "Despite intermittent laughs and charm, The First Time feels slight and pretty ordinary by the end, with no edge or compelling insights..."
However, New York Times critic Neil Genzlinger wrote a positive review, stating that "The list of temptations a filmmaker can fall into when making a movie about high school students and virginity is quite long, but Jonathan Kasdan avoids most of them in his sweet, low-key comedy "The First Time." No gratuitous raunchiness here and only a few tired caricatures in a genre usually jammed with them." And Daniel Fienberg of HitFlix enthused, ""The First Time" doesn't look or feel like a Sundance competition entry, but if you overlook it due to that television pedigree, you'll miss out on an effectively sweet, frequently clever offering buoyed by an attractive group of stars..."
Release
The First Time was released in a limited release on October 19, 2012, and grossed just $22,836. It was released on DVD and digital download on March 12, 2013.
References
The First Time (2012 film) Wikipedia
(Text) CC BY-SA