Years active

1986–present

Revised Romanization

Gim Hyesu




Born

September 5, 1970 (age 52) (

1970-09-05

)

Siblings

Kim Dong-hee, Kim Dong-hyun, Kim Hye-sung

Awards

Blue Dragon Film Award for Best Leading Actress

Movies and TV shows

Tazza: The High Rollers,

The Thieves

, Queen of the Office, Faceless Beauty, A Good Day to Have an




Similar People

Yu Hae‑jin, Kim Go‑eun, Jun Ji‑hyun, Lee Jung‑jae, Choi Dong‑hoon
Kim Hye-soo (Hangul: 김혜수; born September 5, 1970) is a South Korean actress. She is best known for her roles in the films Tazza: The High Rollers (2006), The Thieves (2012), Coin Locker Girl (2015), and Familyhood (2016), as well as the television series Signal (2016).
Contents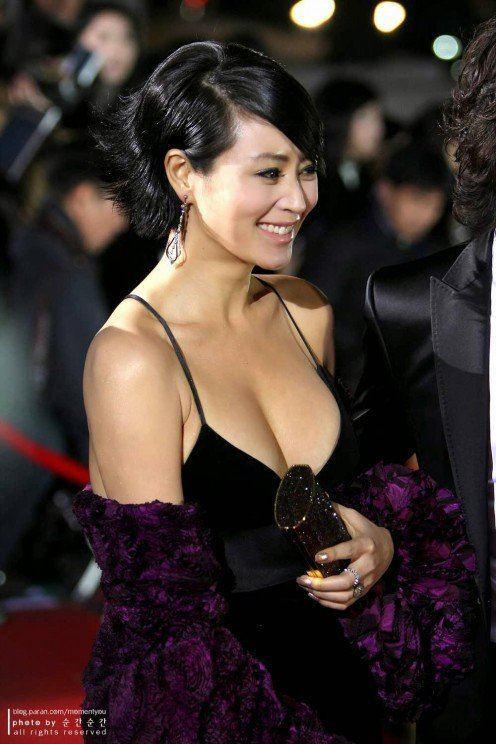 reveals the secret of actress Kim Hye soo
Star Zoom In: Kim Hyesoo [Entertainment Weekly/2018.11.19]
Career
Kim Hye-soo debuted in the 1986 film Ggambo when she was a first year high school student. Over two decades she amassed a sizeable filmography of leading and supporting roles, notably in the TV dramas Did We Really Love? with Bae Yong-joon and Revenge and Passion with Ahn Jae-wook, as well as the films First Love (1993) and Tie a Yellow Ribbon (1998).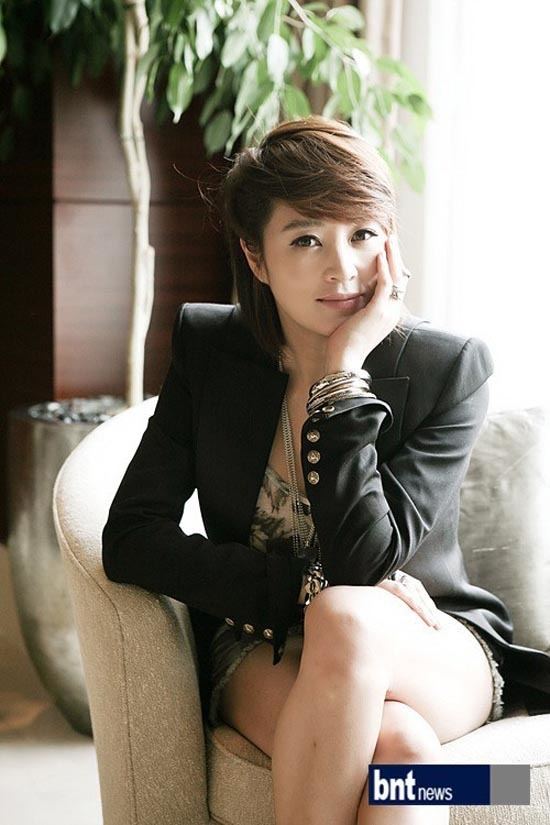 But it was when she reinvented her image as a glamorous and confident femme fatale in films Hypnotized (2004), The Red Shoes (2005) and Tazza: The High Rollers (2006) that she gained acting recognition and entered the Korean film industry A-list. She considers her collaboration with Han Suk-kyu in 2010's Villain and Widow as one of the highlights of her acting career.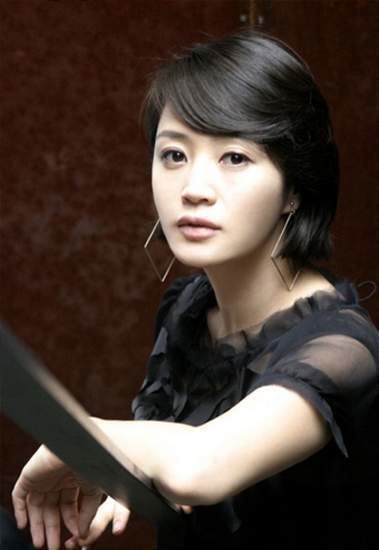 In 2009, Kim returned to television with Style, which is set in the fashion industry. She followed that with the mystery melodrama Home Sweet Home in 2010.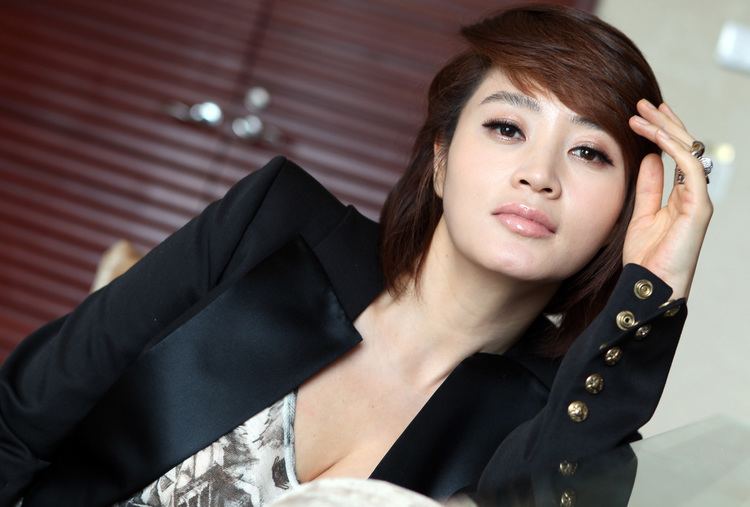 A frequent host of film awards ceremonies and TV variety shows, Kim was signed on as the host of MBC current affairs show W. The production team said that in a bid to make changes in the program as it marked its fifth anniversary, they found that Kim was interested in environmental and other global issues and an avid watcher of documentaries about them. W with Kim Hye-soo premiered in July 2010, but was cancelled in October 2010, with Kim criticizing the network's decision.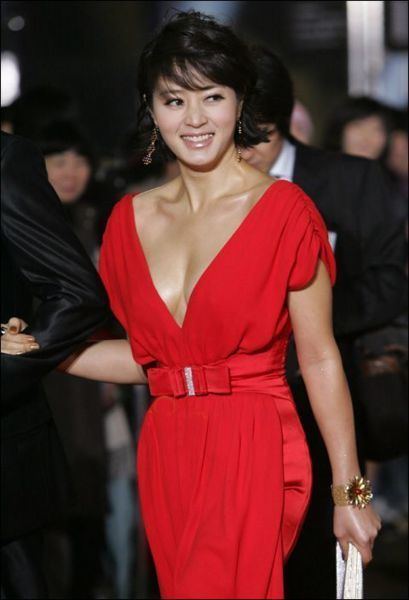 She reunited with Tazza director Choi Dong-hoon in The Thieves. Set among the casinos of Macau, the star-studded heist film became the all-time second highest grosser in Korean cinema history.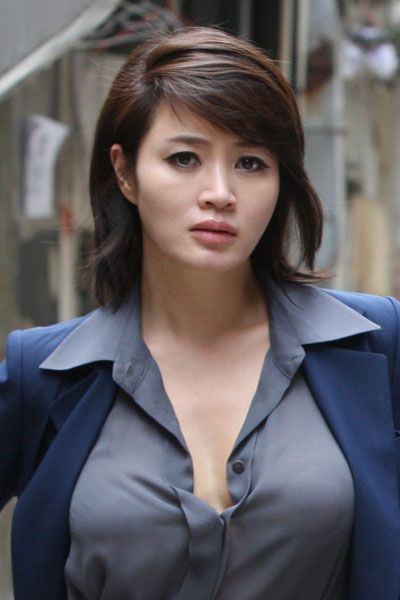 In 2013, she headlined the romantic comedy Queen of the Office (also known as Goddess of the Workplace), an adaptation of 2007 Japanese drama Haken no Hinkaku ("Pride of the Temp").
Kim next starred in Coin Locker Girl (also known as Chinatown) in 2015, a rare female-driven noir film. She said she didn't mind looking unattractive for her role as a ruthless crime boss, with makeup artists adding age spots to her face, gray to her hair, and flab to her stomach and hips with prostheses. Kim said it was "mentally agonizing" deciding whether to accept the role, but once she did, she felt "a surge of excitement" every time she stepped onto the set, and considered the film "a new challenge that makes my heart race and scares me at the same time."
Kim made her drama comeback in 2016 with tvN's Signal as detective Cha Soo-hyun. She won Best Actress at the 52nd Paeksang Arts Awards and the tvN10 Awards for her performance.
Personal life
Kim is known for her ability to speak in five languages: Korean, English, Spanish, Japanese and Chinese.
Kim is also a budding artist, having displayed her pop art at the Seoul Open Art Fair. One of her collage paintings was sold for ₩5 million, and Kim donated the money to charity.
Kim and character actor Yoo Hae-jin first met in 2001 after shooting the film Kick the Moon and became close in 2006 after appearing together in Tazza: The High Rollers. Rumors of the two dating surfaced starting 2008 although both continuously denied any romantic involvement until early 2010 when paparazzi photographs of the two were released, and the couple officially confirmed their relationship. Kim and Yoo broke up in 2011.
Kim has a Theater and Film degree from Dongguk University and a master's degree in journalism and mass communications from Sungkyunkwan University; she also taught performing arts at Sungkyunkwan University as an adjunct professor in 2001. In 2013 Kim admitted to having plagiarized her master′s thesis "A Study on Actor Communication," with parts copied verbatim from at least four different books. She apologized for her actions, and said she was willing to forfeit her master's degree.
Filmography
Actress
2022
The Queen's Umbrella (TV Series)
as
Queen Im Hwa Ryeong
2022
Juvenile Justice (TV Series)
as
Shim Eun Seok
- Episode #1.10 (2022) - Shim Eun Seok
- Episode #1.9 (2022) - Shim Eun Seok
- Episode #1.8 (2022) - Shim Eun Seok
- Episode #1.7 (2022) - Shim Eun Seok
- Episode #1.6 (2022) - Shim Eun Seok
- Episode #1.5 (2022) - Shim Eun Seok
- Episode #1.4 (2022) - Shim Eun Seok
- Episode #1.3 (2022) - Shim Eun Seok
- Episode #1.2 (2022) - Shim Eun Seok
- Episode #1.1 (2022) - Shim Eun Seok
2020
The Day I Died: Unclosed Case
as
Hyun-Su
2020
Hyena (TV Series)
as
Jung Geum Ja
2017
A Special Lady
as
Na Hyun-jung
2017
Dr. Romantic (TV Series)
as
Dr. Lee Young Jo
- Special: Appendix, The Beginning of Everything (2017) - Dr. Lee Young Jo
2016
Familyhood
as
Go Joo-yeon
2016
Signal (TV Series)
as
Cha Soo-hyeon
- If You Don't Give Up (2016) - Cha Soo-hyeon
- Is It Really You? (2016) - Cha Soo-hyeon
- Not Now, But Maybe In The Past (2016) - Cha Soo-hyeon
- The Real Assailant (2016) - Cha Soo-hyeon
- The Case Was Manipulated (2016) - Cha Soo-hyeon
- The One Last Case (2016) - Cha Soo-hyeon
- Someone Has to Stop the Bad Guys (2016) - Cha Soo-hyeon
- Hongwon Dong Case (2016) - Cha Soo-hyeon
- How Are You Alive? (2016) - Cha Soo-hyeon
- We Must Dig Deeper (2016) - Cha Soo-hyeon
- Catch Him by All Means (2016) - Cha Soo-hyeon
- Changing the Past Alters the Present (2016) - Cha Soo-hyeon
- We Found the Killer (2016) - Cha Soo-hyeon
- We Can Prevent the Killings (2016) - Cha Soo-hyeon
- We Still Have a Chance (2016) - Cha Soo-hyeon
- You're Doomed (2016) - Cha Soo-hyeon
2015
Coin Locker Girl
as
Mother
2014
Undirected by Jon Jost (Short)
2013
The Face Reader
as
Yeon-hong
2013
The Queen of Office (TV Series)
as
Miss Kim / Kim Jum Sun
2012
The Thieves
as
Pepsee (as Kim Hyesoo)
2011
Flower Boy Ramyun Shop (TV Series)
as
Fortune Teller
- For Whom the Bell Tolls (2011) - Fortune Teller (as Kim Hye Soo)
2010
Home Sweet Home (TV Series)
as
Kim Jin-Seo
2010
Villain and Widow
as
Yeong-ju
2009
Style (TV Series)
as
Park Ki-Ja
- Episode #1.2 (2009) - Park Ki-Ja
- Episode #1.1 (2009) - Park Ki-Ja
2008
Modeon boi
as
Jo Nan-Shil
2007
My 11th Mother
as
Jae-soo's Mother
2007
Skeletons in the Closet
as
Oh Mi-kyung
2007
Baram-pigi joheun nal
as
Dewdrop
2006
Tazza: The High Rollers
as
Madam Jung
2002
YMCA Yagudan
as
Min, Jeong-rim
2002
3 Extremes II
as
Wife (segment "Memories")
2001
Kick the Moon
as
Min, Ju-ran
1998
Too Tired to Die
as
Anouk
1994
Beullu sigeol
as
Chae-rin (voice)
1994
Life and Death of the Hollywood Kid
1993
Cheot sarang
as
Park Young-shin
Self
2015
I Live Alone (TV Series)
as
Self
- Happy Birthday Aesook Noona Yong Chul/Dong Wan / Seok Jung, Fall Camping / Yong Gun's Passionate Performance (2015) - Self
2011
Ari Ari the Korean Cinema (Documentary)
References
Kim Hye-soo Wikipedia
(Text) CC BY-SA