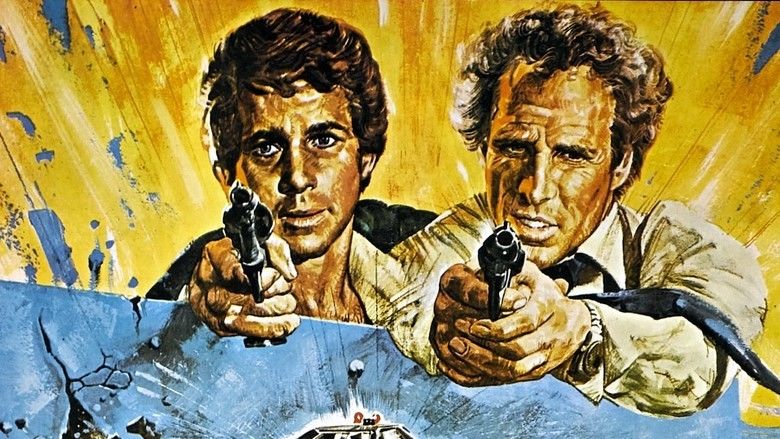 The Driver (Ryan O'Neal) - real name unknown - is a quiet man who has made a career out of stealing fast cars and using them as getaway vehicles in big-time robberies all over Los Angeles. Hot on the Driver's trail is the Detective (Bruce Dern), a conceited (and similarly nameless) cop who refers to the Driver as "Cowboy." The Player (Isabelle Adjani), a beautiful, mysterious woman, witnesses the Driver speeding away from a casino robbery, but denies having seen him when questioned by the police. Since the Driver has never been caught, the Detective is obsessed with catching him. The Detective goes to ever-increasing lengths to capture "Cowboy," ultimately enlisting a criminal gang to set up a bank job in hopes of baiting and trapping the Driver - even if that plan threatens to wreck the Detective's career.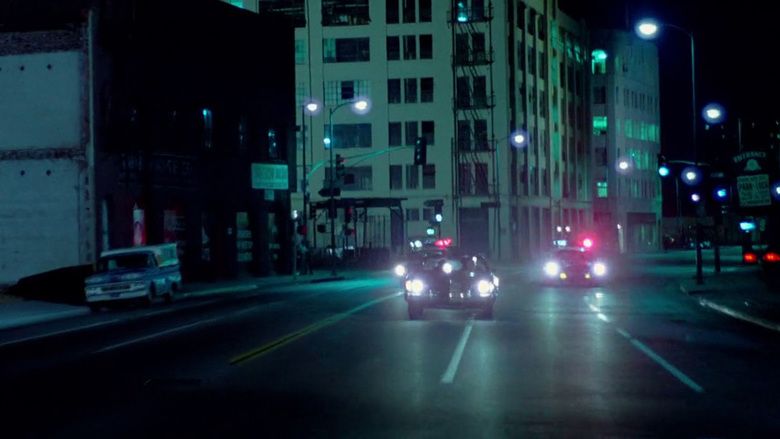 Walter Hill and Larry Gordon had just made Hard Times (1975), starring Charles Bronson, which had been successful. Gordon suggested to Hill they make a film about a getaway driver and Hill agreed. Hill wrote an original screenplay over the summer of 1975, in between the period when Hard Times was made and when it was released (there was a delay because the studio were waiting for other Bronson movies to come out).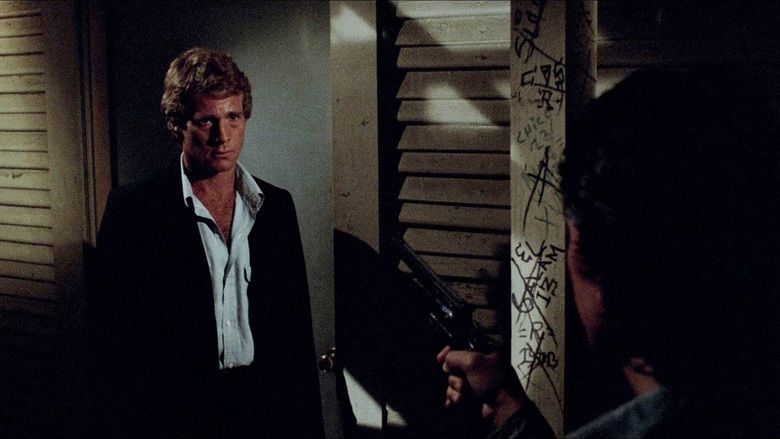 Hill says he was interested to see how "pure" a film he could make - a genre film that did not compromise itself in traditional Hollywood ways. Hill says he wrote it as a "very tight script" and could not get it cast for a year and a half.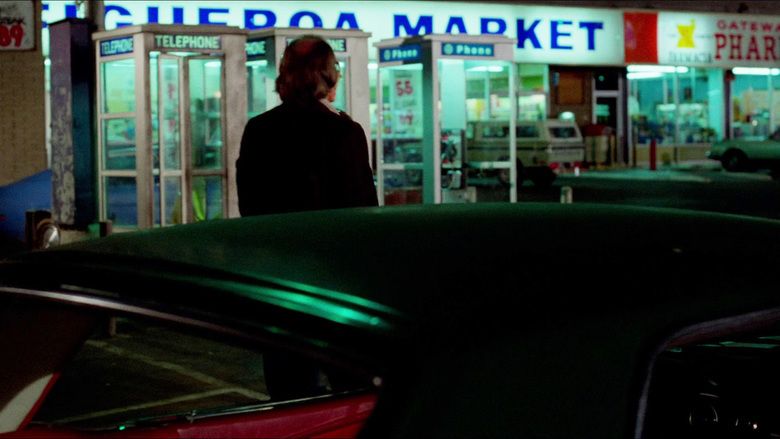 "I knew when I was getting ready to do the movie that I was taking a chance," said Hill. "This was not meant to be an everyday action movie. I was trying to do something a little more, or a little less, but I was trying to do something else."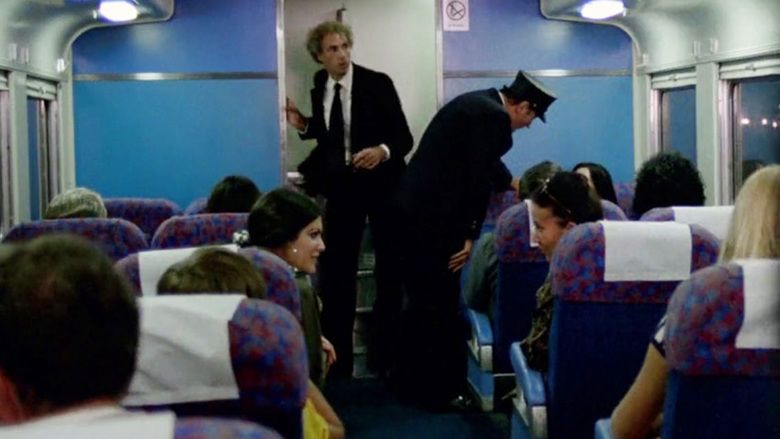 The script was written in a sparse, minimalist style, which Hill had first employed on Hard Times. "I thought that approach made people read with greater intention," said Hill. "It's spare in detail but written to dramatic effect. You could maybe capture the mind of the reader a little better."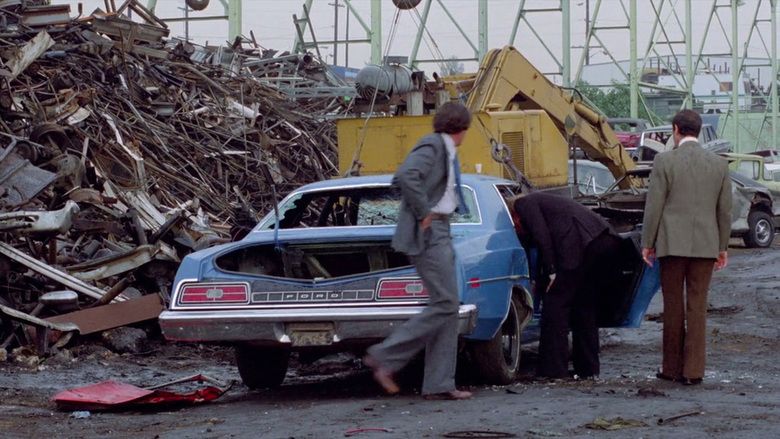 Walter Hill says he sent a copy of the original draft of the script to Raoul Walsh for his approval and that the veteran director liked it.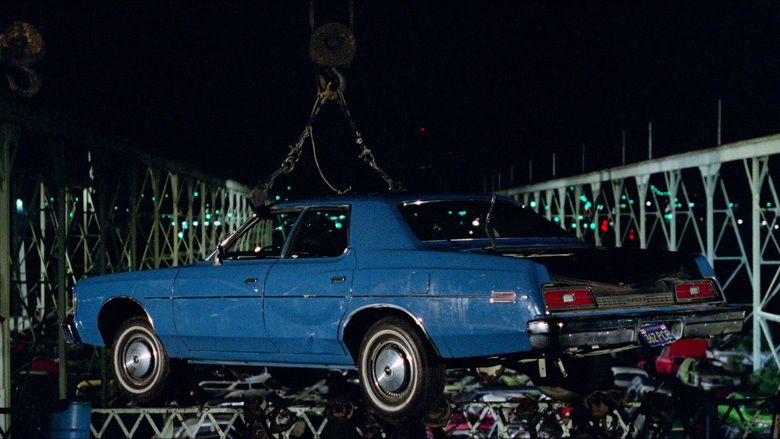 In the late 1970s, Britain's EMI Films came under the stewardship of Michael Deeley and Barry Spikings. They began co-financing movies shot in Hollywood in association with major US studios that were aimed at the international market, such as Convoy, The Deer Hunter and The Driver. They were interested in financing The Driver provided a suitable star could be found for the lead.
The role of the driver was originally intended for Steve McQueen, who had starred in the Hill-scripted The Getaway (1972). McQueen turned down the role because he did not "want to do another car thing," according to Hill. The studio then went to Charles Bronson who had been in Hard Times but Bronson was unhappy with Hill. "He thought I had edited Hard Times in a way that had not favoured [Bronson's wife and co-star] Jill Ireland," said Hill, who added he "never thought" casting Bronson "was a good idea. And I never thought he'd do it."
Hill was contacted by Ryan O'Neal's agent and agreed to meet the star. "We talked about the role and talked about the minimalist approach I wanted to try," said Hill. "He felt he could do it and we just got comfortable with each other." Although considered primarily a comedy and romantic star at the time, O'Neal's casting enabled the filmmakers to secure finance.
Several actors were considered for the female lead, including Julie Christie and Charlotte Rampling. Eventually it went to Isabelle Adjani, who had gained an international reputation with The Story of Adele H (1975). This was Adjani's first Hollywood role; she had previously turned down the chance to star in The Other Side of Midnight but agreed to make The Driver because she was an admirer of Walter Hill's first film Hard Times. Adjani:
I think he is wonderful, very much in the tradition of Howard Hawks, lean and spare. The story is contemporary but also very stylized, and the roles that Ryan and I play are like Bogart and Bacall. We are both gamblers in our souls and we do not show our emotions or say a lot. For us, talk is cheap. I am really quite a mysterious girl in this film, with no name and no background. And I must say that it is restful not to have a life behind me; this way, I don't have to dig deep to play the part. All I know is that life for me is gambling and I am a loser. I have what people call a poker face.
The studio recommended Robert Mitchum for the role of the Detective. Hill liked the idea and met with Mitchum to discuss the part but the actor turned it down. Hill ended up casting Bruce Dern. "I wanted Bruce's personality," he said. "Audiences get nervous about movies that don't have a lot of dialogue.... They like a balance. I wanted Bruce to very much offset the distance of The Driver."
Hill says the major visual influence on the movie was the works of artist Edward Hopper.
He was also affected from having worked as a second assistant director on Bullitt (1968), which featured a famous car chase. He said, "What made the Bullitt chase remarkable was not just stunts. It was the technique of shooting from inside [the car]. You really felt it was a rollercoaster ride as well as something you were observing. I made damn sure that when I was doing The Driver I filmed an enormous amount of inside shots."
Hill wanted to film chase scenes at night, which he felt had not been done many times in movies before. He said, "I thought doing them at night would be very much more in the spirit of what the storytelling wanted to be. It's not meant to be a realistic depiction of what real criminals are like, or what real life in the city was like. I was not interested in any of that."
In order to expedite this, Hill shot the dramatic scenes first, during the day, then the chase scenes at night. Hill says the night shooting was draining. "It's like you're swimming underwater or hypnotised. And I'm a person that stays up late and wakes up early. But staying up night after night after night really threw me out. You make decisions you cannot explain. You just intuit."
The movie featured several car chase sequences. Hill says he felt the first chase was "kind of a failure" because it "was meant to lead up to a much more spectacular finish" but he was unable to film it properly: it was done on the last night of shooting and an electrician fell off the roof and was badly injured; Hill could not get all the shot he wanted and had to "cobble together" the end result. However he felt the chase with the Mercedes in the garage and the final chase were "as fully realised as I could get them to be."
"This Walter Hill is a force to be reckoned with," said O'Neal, "a first rate writer and an even better director. And he's fast. Most young directors today think they are David Lean; they spend over a year on a film and we get robots that talk."
The film was shot very sparsely and tightly. "I never tried to screw anything that tight again," he later said. "I now like everything to be a little looser around the edges, as we say."
Contemporary reviews were extremely poor. Hill later said, "I remember the studio had this huge sheaf of Xeroxed reviews they'd handed me — you could stop a fucking .45 slug with this stack, it was so thick. And of all the reviews in this six-inch thick pile, there was only one good one."
Kevin Thomas of the Los Angeles Times called the film "ultraviolent trash that wipes out Ryan O'Neal, Bruce Dern and Isabella Adjani... plays like a bad imitation of a French gangster picture which in turn is a bad imitation of an American gangster picture." Vincent Canby of the New York Times wrote "It is Awful Movie. It is Pretentious Movie. It is Silly Movie. It talks just like this." Roger Ebert gave The Driver a mixed 2.5 stars out of 4, writing: "It's a movie about people who are not real because they are symbols, and it's a damned good thing there are great chase scenes or the movie would sink altogether."
Saying it's "probably advisable for film noir aficionados only", film critic Duncan Shepherd of the San Diego Reader praised the film highly (awarding it the highest 5-star rating). "The whole show, in fact, is something like a coded message passed from the moviemaker to the devotees of the genre, in full view of, but beyond the full understanding of, the rest of the audience", according to Shepherd.
The film now holds an 80% approval rating on Rotten Tomatoes based on 20 reviews.
The movie was a commercial disappointment in America although it performed better overseas. Hill says "I don't think you could say the film did commercially well anywhere except Japan, where I believe it did reasonable business."
The film grossed a total of 1,102,183 admissions in France. It was the 33rd most popular film of the year.
Producer Larry Gordon later reflected on the film's poor critical and box office response in the US:
If we'd had Clint Eastwood in the film, we'd have been forgiven everything and they'd have said, 'It's another Eastwood film about driving cars'." If we'd had Steve McQueen, we'd have been compared to Bullitt or The Getaway. We were treated as an art film rather than an action film. We took a unique approach to standard material. We'd go the same way again, but with a different cast we might have attracted an audience. I believe in returning investors' money - and if I could make The Driver again I'd try to rectify it for a commercial market. When you're writing this kind of script... naturally you think of an action lead like Bronson or Eastwood... and certainly Fox wanted a name. But when we got Ryan, I suggested we make changes to suit his character. This is always the director's prerogative.
Isabelle Adjani later complained she felt the film hurt her career. "Afterwards the only American offers I got were bad ones," she said. "I did it, really because after The Story of Adele H everyone urged me to make a Hollywood film. I turned down several, and felt I couldn't continue to do that. And I liked Walter Hill. Only later did I realize I'd made a terrible mistake."
Walter Hill recalled, "Had I not been shooting The Warriors at the time, I don't think my career would have survived. They loved it overseas, but in those days, that didn't matter that much. It made exactly zero dollars in the United States.
"I think Ryan gave a very good performance," added Hill. "I was always very happy with what he did." He said, "I was very disappointed that people didn't particularly give him any credit for what he did. To me, he's the best he's ever been. I cannot imagine another actor. When you don't get who you want, sometimes you really do get lucky."
EMI Films had announced plans to make another film with Hill, a Western called The Last Gun, but this did not eventuate.
The film has gone on to become a cult favourite. Hill says "Now, whenever they show retrospectives of my stuff, it's usually the first thing they show. Sometimes you just have to wait it out."
Both Quentin Tarantino's Pulp Fiction (1994) and Kill Bill: Volume 2 (2004) refer to this film: a shot and setup of Vincent Vega skidding out into the road with an overdosed Mia Wallace in the passenger seat in Pulp Fiction is copied from the opening chase of The Driver; and Beatrix Kiddo being described as "the cowgirl [who] ain't never been caught" in Kill Bill: Volume 2 is copied from Ryan O'Neal's character description in The Driver as "the cowboy who could not be caught". According to Wensley Clarkson's book, Tarantino - The Man, the Myths and His Movies, Tarantino lists The Driver as one of the "coolest movies of all time."
The film also influenced Drive (2011), directed by Nicolas Winding Refn. "It's a very different movie," said Hill of this." It has certain things, as Nic has told me, that are homage and that's fine. It's very complimentary. I bear him no animosity or anything. I think he's a remarkably talented guy and quite like him."