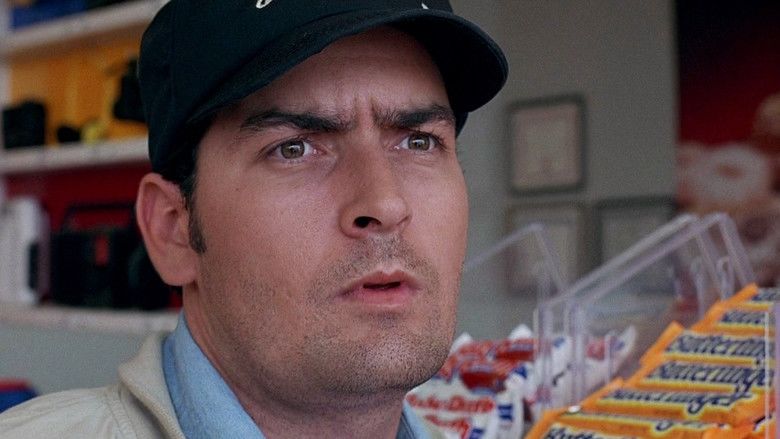 Jack Hammond stops at a gas station in Newport Beach, California, where he encounters two police officers and a young woman. When the officers receive a radio call indicating that the car Jack is driving is a stolen vehicle, he panics and kidnaps the woman, holding a candy bar in his pocket such that she believes it is a gun. Fleeing in her car, Jack soon learns that his hostage is Natalie Voss, daughter of a millionaire industrialist. They are pursued by two police officers who have a television crew in their squad car filming a Cops-style reality show. The car chase moves onto southbound Interstate 5 as Jack decides to flee to Mexico.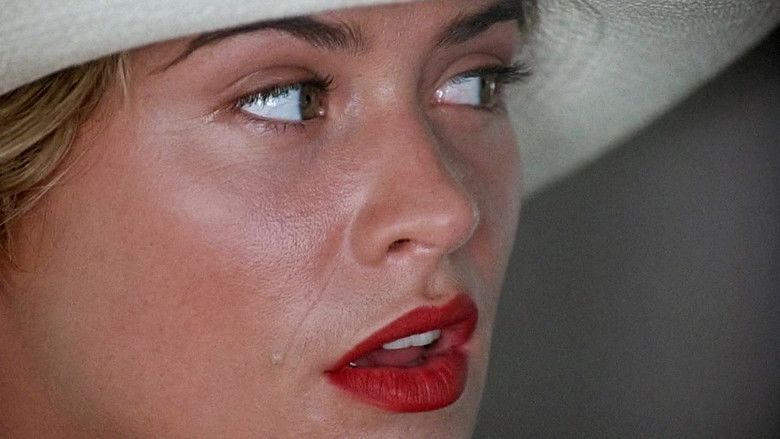 The chase intensifies, leading to several chaotic events including a medical truck spilling cadavers onto the freeway and Jack accidentally shooting a police car's tire, causing it to flip and crash. Two bystanders attempt to run Jack off the road in their monster truck, but lose control and roll the truck onto its side, where it is hit by a semi-trailer truck and explodes. The news media further dramatize the car chase, covering it under such headlines as "Terror on the Freeway!" and "Kidnapped at 100 Miles per Hour" and going to such lengths as having a reporter hang out the side of a van alongside the speeding car.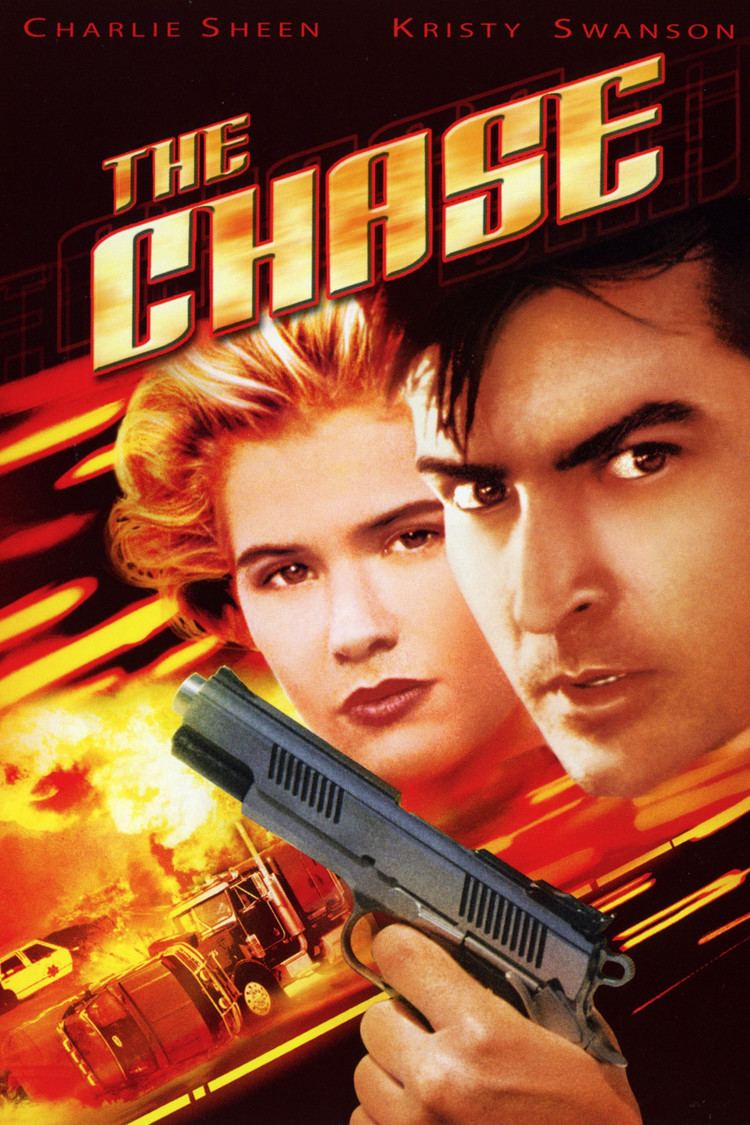 Jack explains to Natalie that, while working as a clown performing at children's birthday parties in Sonoma, he was mistaken for the "red-nosed robber", a criminal who had robbed several banks while wearing a clown costume. Although a blood test proved Jack's innocence, it was deemed inadmissible in court because the robber's blood was collected improperly from one of the crime scenes. Jack was wrongfully convicted and sentenced to 25 years' incarceration the prior day, but escaped guards while being transferred to prison and stole a car, leading to their present situation. Jack's lawyer explains Jack's predicament to the media and tries to convince him to surrender to the police, but Jack believes escape is his only option.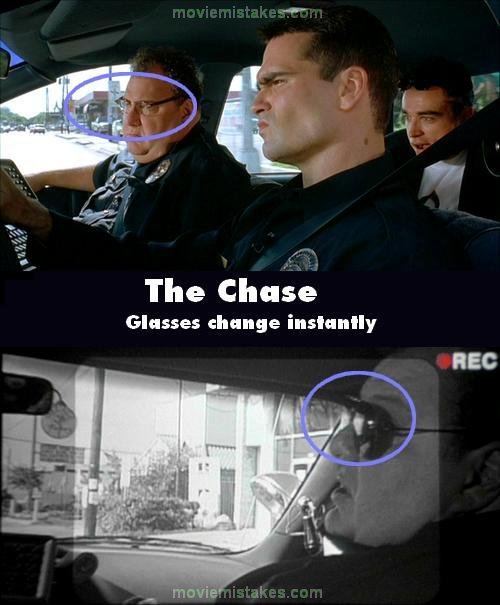 Natalie sympathizes with Jack, and is impressed when he berates her overbearing father. She shares that she hates her stepmother and seeks escape from her dysfunctional family. As the chase goes on, she begins to fall in love with Jack, and the two have sex while driving. She suggests that she remain his hostage so they can flee to Mexico together. They reach the San Ysidro Port of Entry but find it heavily blockaded. Jack continues to evade the police but eventually stops, telling Natalie that he can't let her ruin her life because of him, and releases her reluctantly to her father. After considering going out in a blaze of glory, Jack decides to surrender. As he is being arrested, Natalie takes a television producer hostage at gunpoint and releases Jack. The two steal a news helicopter and escape to Mexico, where they relax in freedom on a beach.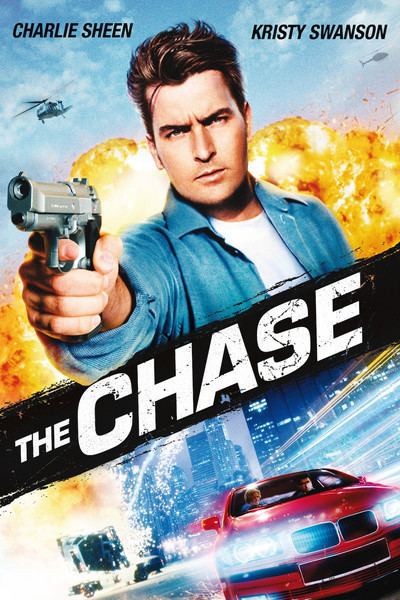 The film earned mostly negative reviews from critics, holding a 33% rating on Rotten Tomatoes based on 18 reviews.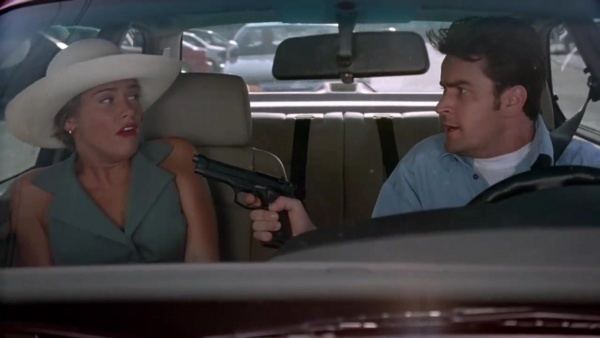 Chicago Sun-Times critic Roger Ebert wrote at the time: "'The Chase,' a movie named with unerring accuracy, takes place mostly in a car on a California freeway, where love blooms during a high-speed police pursuit. Once you grasp that premise, you know where the movie's going and more or less everything that is going to happen in it, so the surprise is that 'The Chase' does such a good job within its limited range." Ebert gave the film two-and-a-half stars.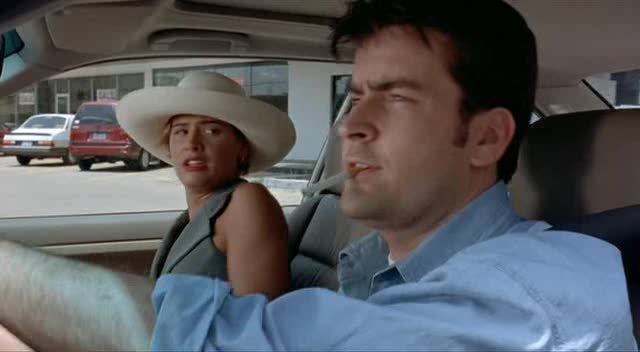 Critic James Berardinelli, who also gave the movie two-and-a-half stars out of four, said: "As an example of modern cinematic art, The Chase is an utter failure. As a character study, it can't get past the comic book stage. As a tightly-plotted thriller, it's missing about half the storyline. But, as a piece of unfettered, unpretentious entertainment, it hits the bullseye."
Both Ebert and Berardinelli gave particular attention and praise to the movie's criticism of the television news industry (reporters for various networks covering the chase/hostage situation perform absurd, even dangerous, stunts in order to one-up each other in pursuit of a better 'exclusive', and the networks, rather than cover the story in a professional manner, add taglines to the story like "TERROR ON THE FREEWAY" in an obvious effort to bolster ratings.)
It has not been confirmed that an official soundtrack was released, but this is the movie's music listing:
One Dove – "Breakdown (Radio Mix)"
Suede – "The Next Life"
Stephen Stuart Short – "Macho Man" (written by the Village People)
Bad Religion – "Two Babies in the Dark"
The Offspring – "Forever and a Day"
Down By Law – "Our Own Way"
Rollins Band – "Shine"
Dan Carlson – "House"
Rancid – "Adina"
The Offspring – "Take It Like a Man"
Rancid – "The Bottle"
NOFX – "Please Play This Song on the Radio"
NOFX – "Warm"