Years active

1971–present









Born

December 21, 1946 (age 68) (

1946-12-21

)

New York City, New York, U.S.

Spouse

Peggy Rajski (m. 1983–1998)

Movies




Similar People

Zero Mostel

, Kurt Yaghjian, Barry Dennen, Bob Bingham, Darren McGavin
Billy madison 9 9 movie clip billy wins the decathlon 1995 hd
Joshua "Josh" Mostel (born December 21, 1946) is an American actor. The son of Zero Mostel, he is best known for his supporting roles in films such as Jesus Christ Superstar (1973), Harry and Tonto (1974), Sophie's Choice (1982), City Slickers (1991), Billy Madison (1995), and Big Daddy (1999).
Contents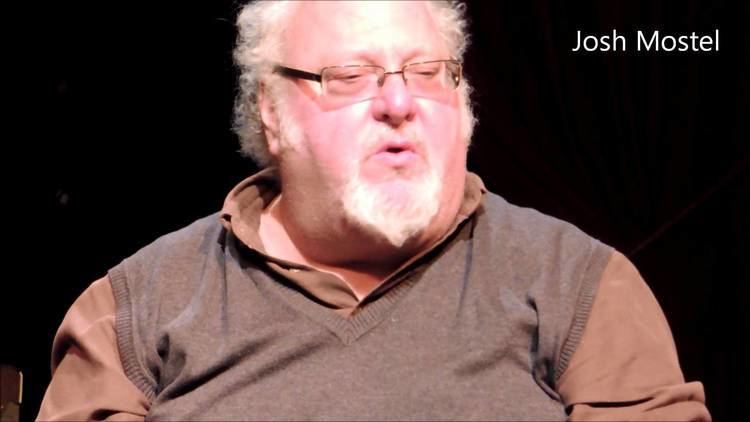 Big daddy 8 8 movie clip ready to be a father 1999 hd
Life and career
Mostel was born in New York City, the son of Kathryn Celia (née Harken), an actress, dancer, and writer, and comic actor Zero Mostel. His brother Tobias is a painter, ceramic artist and professor of art, teaching at Florida State University.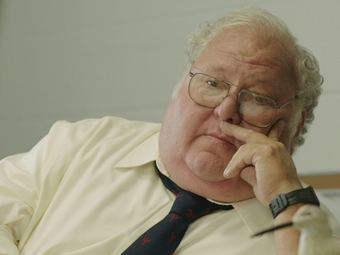 Mostel started his career as a boy soprano at the Metropolitan Opera in New York. He graduated from Brandeis University. His Broadway debut was in 1971 with Unlikely Heroes. In 1973, Mostel had one of his most notable film performances as Herod in the Norman Jewison helmed Jesus Christ Superstar. In 1979, Mostel briefly starred in the television version of the film Animal House, Delta House, as "Blotto" Blutarsky, the brother of the character Bluto (played by John Belushi in the original film). He has since appeared in many films and Broadway productions.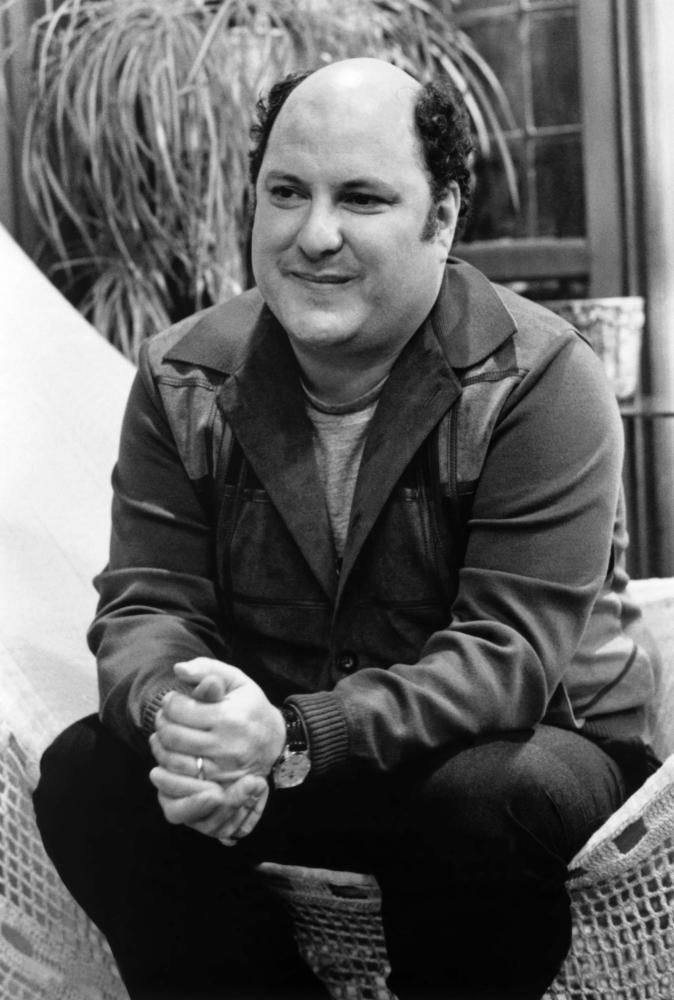 On Broadway he appeared in the 1989 revival of The Threepenny Opera as Money Matthew, and as the frazzled head writer in the original production of My Favorite Year, opposite Tim Curry and Evan Pappas.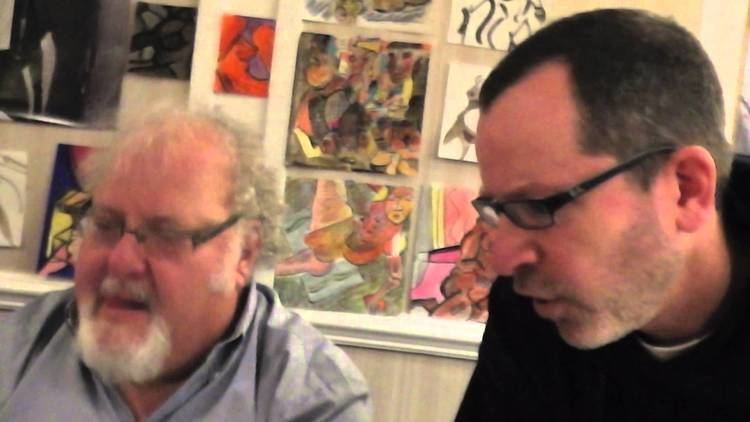 Mostel now lives in New York, with a summer home on Monhegan, Maine.
Filmography
Actor
-
Swerve: The story of a downtown delivery (pre-production)
as
Larry Fitz
2023
The Sandlerverse 2 (Short)
as
Principal Max Anderson
2020
The Blacklist (TV Series)
as
Mickey
- Nyle Hatcher (No. 149) (2020) - Mickey
2020
Hunters (TV Series)
as
Rabbi Steckler
- The Jewish Question (2020) - Rabbi Steckler
- (Ruth 1:16) (2020) - Rabbi Steckler
- At Night, All Birds Are Black (2020) - Rabbi Steckler
2019
Dead Layer (Short)
as
Moishe
2018
The Amazing Ray (Short)
as
Ray
2017
Mr. Robot (TV Series)
as
Bo
- eps3.7_dont-delete-me.ko (2017) - Bo
- eps3.0_power-saver-mode.h (2017) - Bo
2016
The Congressman
as
Bernie Gimpel
2015
Blue Bloods (TV Series)
as
Victor Flores
- Love Stories (2015) - Victor Flores
2014
Growing Up and Other Lies
as
Chuck MacArthur
2013
Beneath the Harvest Sky
as
Principal
2012
Law & Order: Special Victims Unit (TV Series)
as
Mr. Roth
- Hunting Ground (2012) - Mr. Roth
2003
Law & Order (TV Series)
as
Harvey Anchin
- Kid Pro Quo (2003) - Harvey Anchin
2001
Knockaround Guys
as
Mac McCreadle
1999
Big Daddy
as
Arthur Brooks
1999
The Out-of-Towners
as
Dr. Faber
1998
Thicker Than Blood (TV Movie)
as
Kendall
1998
Great Expectations
as
Jerry Ragno
1996
Wings (TV Series)
as
Dave
- The Gift of Life (1996) - Dave
1995
The Maddening
as
Chicky Ross
1995
Billy Madison
as
Principal Max Anderson
1995
The Basketball Diaries
as
Counterman
1994
City Slickers II: The Legend of Curly's Gold
as
Barry Shalowitz
1994
Auf Wiedersehen Amerika
as
Abe
1994
The Chase
as
Officer Figus
1993
Tracey Takes on New York (TV Movie)
1993
Searching for Bobby Fischer
as
Chess Club Regular
1993
Tribeca (TV Series)
as
Sidney Goldberg
- The Loft (1993) - Sidney Goldberg
1992
Cheers (TV Series)
as
Cue Card Guy
- Heeeeeere's- Cliffy! (1992) - Cue Card Guy (as Joshua Mostel)
1992
Nervous Ticks
as
Saul Warshow
1991
Little Man Tate
as
Physics Professor
1991
Passion (TV Movie)
as
Kirby Taylor
1991
City Slickers
as
Barry Shalowitz
1991
City of Hope
as
Mad Anthony
1990
Beverly Hills, 90210 (TV Series)
as
Mr. Ridley
- Class of Beverly Hills (1990) - Mr. Ridley
1990
Naked Tango
as
Bertoni the Jeweler
1989
Animal Behavior
as
Mel Gorsky
1988
Murphy's Law (TV Series)
as
Wesley Harden
- All's Wrong That Ends Wrong (1989) - Wesley Harden
- Doing It the Hard Way Is Always Easier (1989) - Wesley Harden
- Experience Is Something You Don't Get Until Just After You Need It (1989) - Wesley Harden
- When You're Over the Hill, You Pick Up Speed (1989) - Wesley Harden
- Where There's a Will, There's a Won't (1989) - Wesley Harden
- Never Wear Earmuffs in a Bed of Rattlesnakes (1989) - Wesley Harden
- Two Wrongs Are Only the Beginning (1989) - Wesley Harden
- Never Try to Teach a Pig to Sing (1989) - Wesley Harden
- Do Someone a Favor and It Becomes Your Job (1988) - Wesley Harden
- Where Are My Socks and Other Mysteries of Love (1988) - Wesley Harden
- The Room Above the Indian Grocery (1988) - Wesley Harden
1987
Matewan
as
Cabell Testerman
1987
The Equalizer (TV Series)
as
Winston Erdlow
- Beyond Control (1987) - Winston Erdlow
1986
Spenser: For Hire (TV Series)
as
Leonard
- An Eye for an Eye (1986) - Leonard (as Joshua Mostel)
1986
The Money Pit
as
Jack Schnittman
1985
Stoogemania
as
Howard F. Howard
1985
Compromising Positions
as
Dicky Dunck
1984
The Boy Who Loved Trolls (TV Movie)
as
Wiseman
1984
The Brother from Another Planet
as
Casio Vendor
1983
At Ease (TV Series)
as
Maxwell
- The Tar Creek Chronicles (1983) - Maxwell (as Joshua Mostel)
- Maxwell's People (1983) - Maxwell (as Joshua Mostel)
- Valentine's Day (1983) - Maxwell (as Joshua Mostel)
- The Tar Creek Sting (1983) - Maxwell (as Joshua Mostel)
- A PFC and a Gentleman (1983) - Maxwell (as Joshua Mostel)
- The Great Computer Robbery (1983) - Maxwell (as Joshua Mostel)
- The Ballad of Lucinda Ballard (1983) - Maxwell (as Joshua Mostel)
- The Marriage of the Figaros (1983) - Maxwell (as Joshua Mostel)
- Love Sick (1983) - Maxwell (as Joshua Mostel)
- Murder on the Tar Creek Express (1983) - Maxwell (as Joshua Mostel)
- Prairie Moon Over Texas (1983) - Maxwell (as Joshua Mostel)
- Computer Dating (1983) - Maxwell (as Joshua Mostel)
- Chariots of Fear (1983) - Maxwell (as Joshua Mostel)
- A Tankful of Dollars (1983) - Maxwell (as Joshua Mostel)
1983
Star 80
as
Private Detective
1982
Sophie's Choice
as
Morris Fink
1979
Delta House (TV Series)
as
Jim 'Blotto' Blutarsky
- The Matriculation of Kent Dorfman (1979) - Jim 'Blotto' Blutarsky
- Hoover and the Bomb (1979) - Jim 'Blotto' Blutarsky
- Campus Fair (1979) - Jim 'Blotto' Blutarsky
- The Blotto Who Came to Dinner (1979) - Jim 'Blotto' Blutarsky
- The Fall of Dean Wormer (1979) - Jim 'Blotto' Blutarsky
- Big Man on Campus (1979) - Jim 'Blotto' Blutarsky
- The Deformity (1979) - Jim 'Blotto' Blutarsky
- The Draft (1979) - Jim 'Blotto' Blutarsky
- The Lady in Weighting (1979) - Jim 'Blotto' Blutarsky
- The Guns of October (1979) - Jim 'Blotto' Blutarsky
- Parent's Day (1979) - Jim 'Blotto' Blutarsky
- The Shortest Yard (1979) - Jim 'Blotto' Blutarsky
- The Legacy (1979) - Jim 'Blotto' Blutarsky
1977
Off Campus (TV Movie)
as
Steve
1977
Seventh Avenue (TV Mini Series)
as
Barney Green
1976
Atlantic City Jackpot
as
Wheel-of-fortune operator
1975
Deadly Hero
as
Victor (as Joshua Mostel)
1974
Harry and Tonto
as
Norman (as Joshua Mostel)
1973
Jesus Christ Superstar
as
King Herod (as Joshua Mostel)
1972
...and Then It Happened (Short)
as
Wally (as Joshua Mostel)
1972
The King of Marvin Gardens
as
Frank
Soundtrack
1973
Jesus Christ Superstar (performer: "King Herod's Song" - as Joshua Mostel)
Thanks
1994
Trevor (Short) (thanks)
Self
2021
Superstars: The Extended Version (Documentary)
as
Self / Herod
2019
Fiddler: A Miracle of Miracles (Documentary)
as
Self
2015
Superstars (Video documentary)
as
Self
2015
Gilbert Gottfried's Amazing Colossal Podcast (Podcast Series documentary)
as
Self - Guest
- Josh Mostel (2015) - Self - Guest
1989
Heavy Petting (Documentary)
as
Self
References
Josh Mostel Wikipedia
(Text) CC BY-SA