5.8

/

10

Alchetron

Rate This




Director

Zhao Linshan




Screenplay

Bin Wang




Writer

Bin Wang




Language

Mandarin






Genre

Drama, History




Duration




Country

China






Release date

26 September 2012 (2012-09-26)




Initial release

September 26, 2012 (China)




Music director

Shigeru Umebayashi, Lin Maoqing




Cast

Chow Yun-Fat

(Chancellor Cao Cao),

Liu Yifei

(Ling Ju / Diao Chan),

Hiroshi Tamaki

(Mu Shun),

Alec Su

(Emperor Xian of Han),

Annie Shizuka Inoh

(Empress Fu Shou),

Yau Sam-Chi

(Cao Pi)


Similar movies

Chow Yun-Fat appears in The Assassins and Dream Lovers



The assassins movie trailer 2013
In his old age, Cao Cao (Yun-Fat Chow) assesses his former military tactics, love, and relationship with his son.
Contents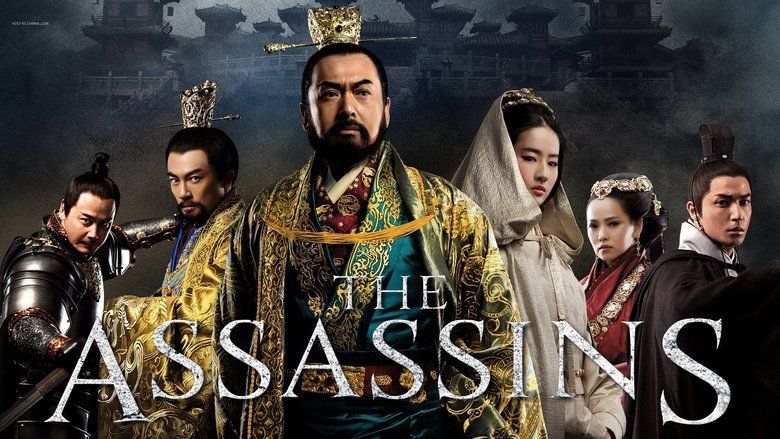 The Assassins, previously known as Bronze Sparrow Terrace or Bronze Sparrow Platform, is a Chinese historical drama film directed by Zhao Linshan, starring Chow Yun-fat as Cao Cao, a prominent warlord who became the de facto head of the central government in China towards the end of the Han dynasty. The film, released in October 2012, focuses on Cao Caos life in his later years and depicts two assassination attempts on the warlord. The supporting cast includes Liu Yifei, Hiroshi Tamaki, Alec Su, Annie Yi, Qiu Xinzhi, Yao Lu and Ni Dahong. The films Chinese title is a reference to the Bronze Sparrow Platform (???), a terrace constructed in 210 by Cao Cao in the ancient city of Ye (in present-day Handan, Hebei).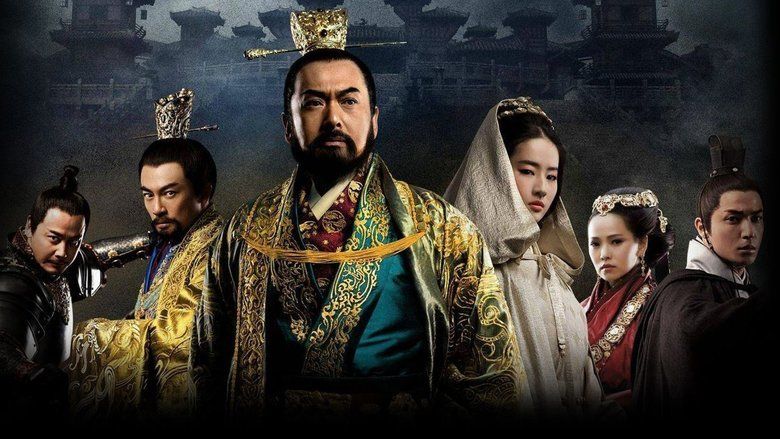 In the year 198 BC, Cao Cao (Chow Yun Fat), Prime Minister of the Han Dynasty, ventured to the east and defeated China's greatest warrior Lu Bu, terrifying every ambitious warlord across the country. Several years later, after taking the Han Emperor under his wing, Cao crowns himself King of Wei. He built a magnificent Bronze Sparrow Island to symbolize his power and rumors spread that he would replace the Emperor. Meanwhile, young lovers Mu Shun (Hiroshi Tamaki) and Ling Ju (Liu Yi-Fei) are taken from a prison camp to a hidden tomb, where they spend five cruel years together, training as assassins for a secret mission. In the year 220 BC astronomical signs predict dramatic change. As a result, Cao's son Cao Pi (Yau Sam-Chi) and Cao's followers urge Cao to become the new Emperor - but unknown opposing forces plot against him.
Plot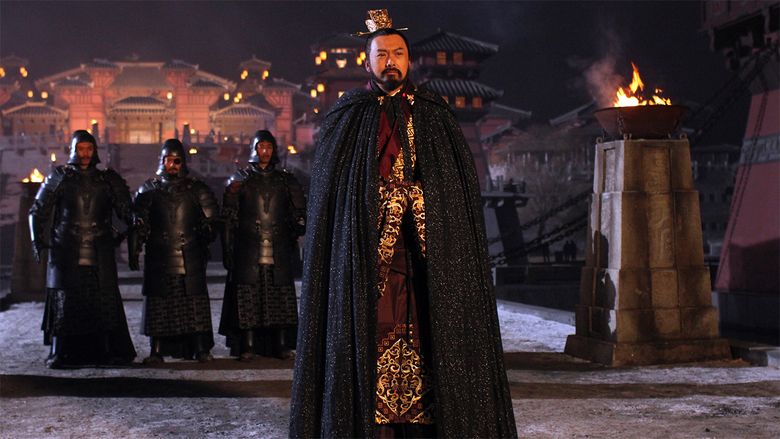 The film is set in China in the late 210s – the years preceding the end of the Han dynasty. In the earlier two decades, Cao Cao had defeated Lu Bu and other rival warlords to gain supremacy in northern and central China. In 216, Cao Cao is granted the title of a vassal king, "King of Wei", by Emperor Xian, the figurehead Han ruler controlled by him. He constructs the Bronze Sparrow Platform as a showcase of his power.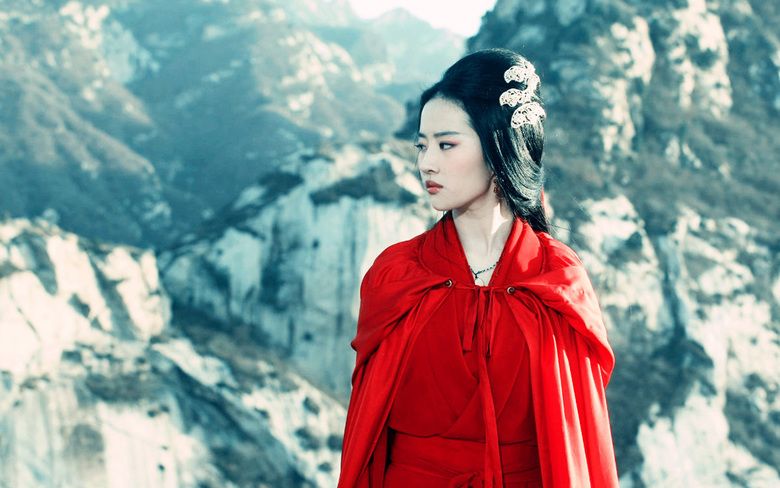 Lingju is the orphaned daughter of Lu Bu and Diaochan. She, like many other orphaned children of Cao Caos enemies, had been recruited in her childhood by Cao Caos rivals to be trained as assassins to kill Cao. She meets Mu Shun, who protects her while she is in training and falls in love with him. Mu Shun is castrated at one point. Lingju and Mu Shun eventually find their way into court life: Lingju is taken by Cao Cao as one of his mistresses while Mu Shun becomes a palace eunuch.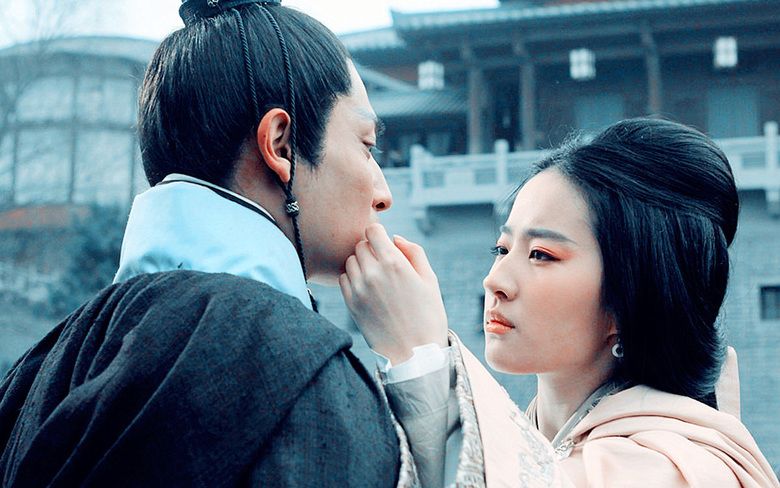 Throughout the film, there are two major attempts on Cao Caos life. The first is masterminded by Empress Fu Shou and her father Fu Wan. This plan fails and Cao Cao has the conspirators – including the empress – executed in front of Emperor Xian. The second is a revolt led by the imperial physician Ji Ben and his supporters, but the rebellion is swiftly crushed. Cao Cao suspects that his son Cao Pi is involved in the assassination plots.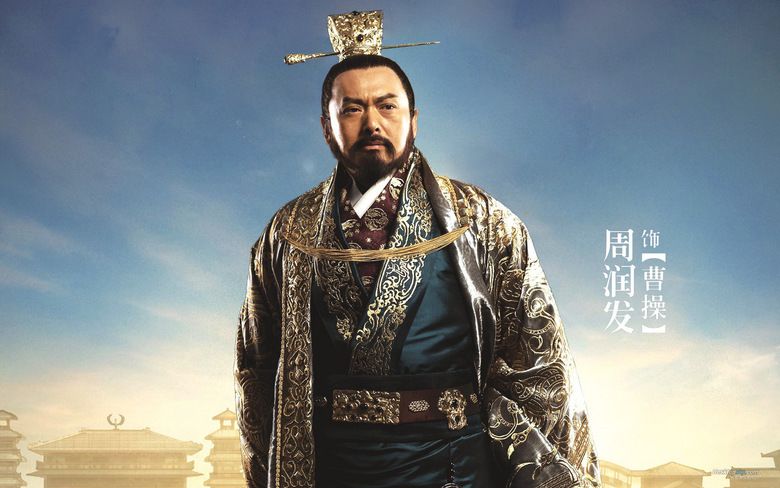 Mu Shun fails in his attempt to kill Cao Cao, who reveals that he knew all along that Lingju is planning to assassinate him. Cao Cao promises to spare Lingjus life. In return, Mu Shun disguises himself as Cao Cao and rides out of the city, only to be mortally wounded by Lingju, who mistook him for Cao and stabbed him with her fathers weapon. Lingju later commits suicide to join Mu Shun.
Similar Movies
Chow Yun-Fat appears in The Assassins and Dream Lovers. Liu Yifei appears in The Assassins and White Vengeance. The Lost Bladesman (2011). Liu Yifei appears in The Assassins and Outcast. Yuan Nie appears in The Assassins and Brotherhood of Blades.
Cast
Chow Yun-fat as Cao Cao
Liu Yifei as Lingju / Diaochan
Zhang Zimu as Lingju (young)
Hiroshi Tamaki as Mu Shun
Liu Jieyi as Mu Shun (young)
Alec Su as Emperor Xian of Han
Annie Yi as Empress Fu Shou
Qiu Xinzhi as Cao Pi
Yao Lu as Ji Ben
Ni Dahong as Fu Wan
Chi Cheng as Xu Chu
Qu Quancheng as Cao Zhi
Bao Jianfeng as Lu Bu
Peng Jingci as Cao Xiu
Guo Jinfei as Chen Meng
Tian Ruihui as Mu Yan
References
The Assassins (2012 film) Wikipedia
(Text) CC BY-SA
The Assassins (2012 film) IMDb
The Assassins (2012 film) themoviedb.org