The accountant official trailer 1 2016 ben affleck movie hd
The Accountant is a 2016 American crime thriller film directed by Gavin O'Connor, written by Bill Dubuque and starring Ben Affleck, Anna Kendrick, J. K. Simmons, Jon Bernthal, Jeffrey Tambor, Cynthia Addai-Robinson, and John Lithgow. The storyline follows a small-town Illinois certified public accountant with high-functioning autism who actually makes his living uncooking the books of dangerous criminal organizations around the world that are experiencing internal embezzlement.
Contents
The Accountant premiered in Los Angeles on October 10, 2016 and was theatrically released in the United States on October 14, 2016 by Warner Bros. Pictures. The film received mixed reviews from critics and grossed $155 million worldwide. A sequel is currently in development.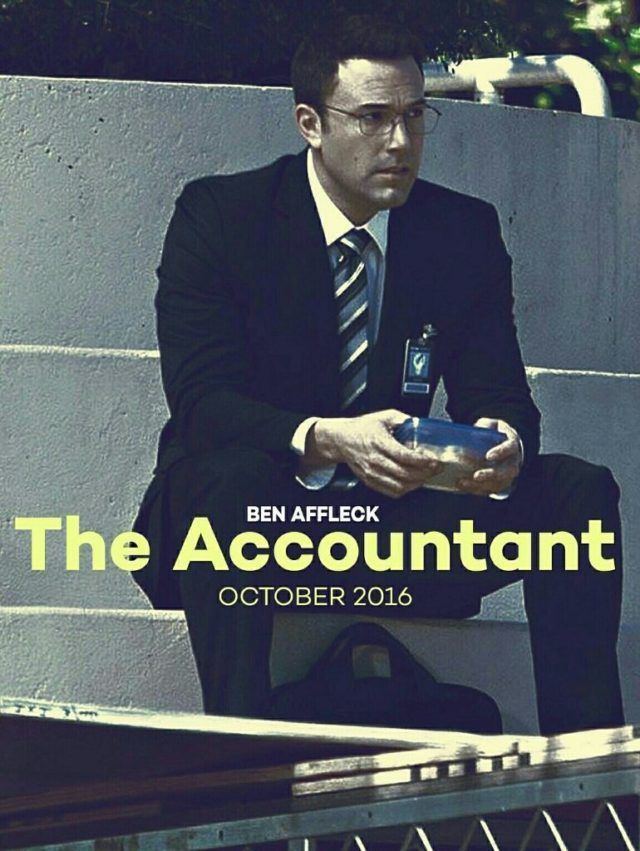 The accountant trailer 2016
Plot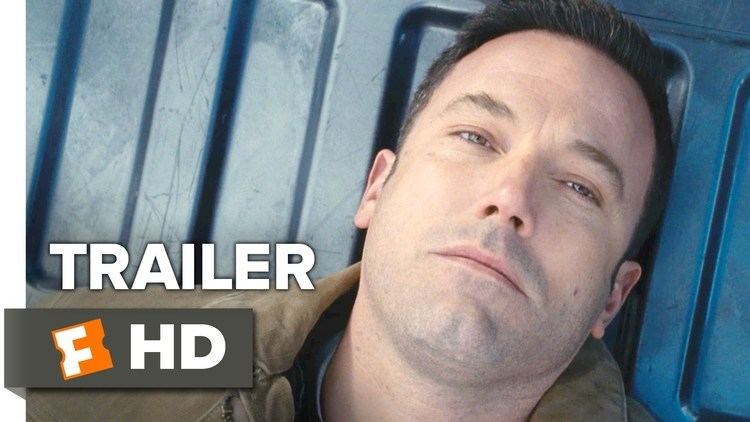 As a child, Christian Wolff is diagnosed with a high-functioning form of autism and offered an opportunity to live at Harbor Neuroscience Institute. Chris's father declines the offer of a sensory friendly environment, believing that Chris must overcome the hardships inherent in his condition. Overwhelmed, Chris's mother abandons their family. Their father embarks on a brutal regimen of stoicism and martial arts training for both Chris and his brother, Braxton.
In the present, Chris works as a forensic accountant unmasking insider financial deceptions, often for criminal and terrorist enterprises. His clients are brokered over the phone by the Voice, an unidentified woman who calls Chris "Dreamboat".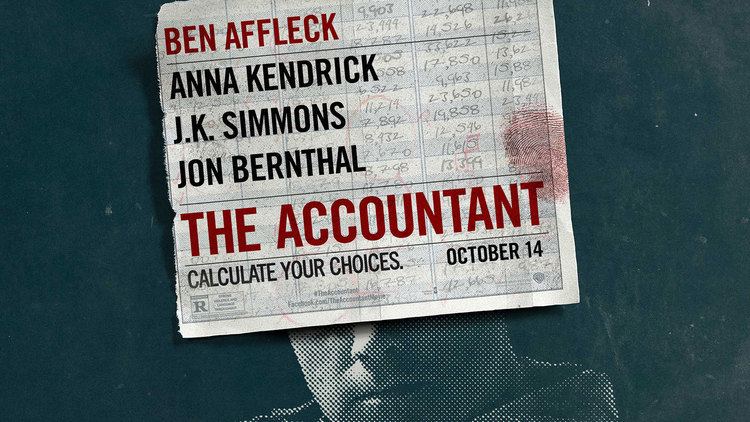 Ray King, the director of FinCEN, is pursuing Chris, who is known by the alias "the Accountant". King blackmails data analyst Marybeth Medina, threatening to reveal her sealed juvenile crime records and destroy her career, in order to force her to help him locate the Accountant. King's leads include Chris's cover names, a recording from his hit on nine members of the Gambino crime family, and some vague photos.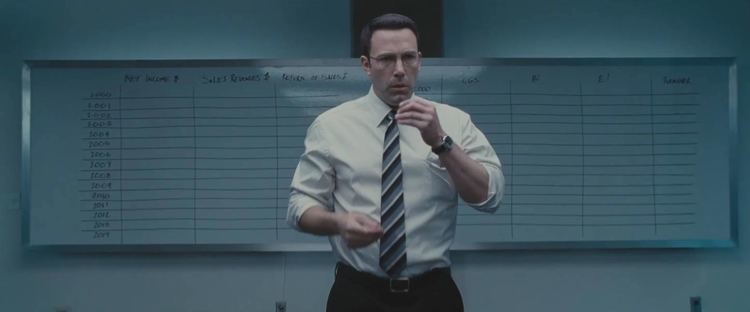 Chris is called to audit the Living Robotics Corporation after the company's founder and CEO, Lamar Blackburn and his sister Rita, learn of discrepancies from an in-house accountant, Dana Cummings. The next day, Chris meets Dana, and they connect during lunch. He works through the night and tells Rita in the morning that over $61 million has been embezzled from the company, but refuses to speculate on the identity of the culprit. That night, CFO Ed Chilton, who is diabetic, is forced by a hitman to commit suicide from an insulin overdose. As a result, Lamar dismisses Chris and pays off his contract, claiming Chilton's death was a suicide, leaving Chris very distraught because he is not allowed to finish the audit.
Medina isolates Chris's voice from the recording of the Gambino hit, hearing him repeating the nursery rhyme Solomon Grundy. The techs tell her his cadence is reminiscent of those with autism, and she learns that Chris's aliases are famed mathematicians, including his current identity, Christian Wolff. Using IRS records, the trail leads her to his storefront office in Plainfield, Illinois.
A team of killers show up to kill Chris, but are quickly defeated. Before his death, the last assassin reveals that Dana is the next target. Rather than going into hiding, Chris goes to Dana's apartment, saving her from a team of killers before taking her with him to his storage unit, an Airstream Panamerica. He takes her to a fancy hotel, and as they talk, he realizes that the embezzlement at Living Robotics was a scheme like Crazy Eddie's. When he goes to confront Rita he finds her dead, exposing Lamar as the mastermind.
The government agents scour Chris's home, finding an extensive security system and weapons throughout. Privately, King explains to Medina that Chris went to Leavenworth after a brawl at his estranged mother's funeral, where his father was killed protecting Chris. In prison, he was mentored into accounting by Francis Silverberg (Jeffrey Tambor), a Gambino family accountant turned FBI informant. Silverberg was brutally killed by the Gambinos after he was released, and King was staking out the building when Chris came for his revenge. Chris got the drop on King but let him go after asking King if he was a good father. King then started getting information from the Voice, and rises to become director of FinCen. King tells Medina someone has to take over when he retires. The phone rings, and the Voice begins to instruct Medina.
Leaving Dana behind at the hotel, Chris goes to attack Lamar's mansion. During the shootout with the hitman's guards, the hitman hears Chris repeating the nursery rhyme and recognizes his brother. Braxton attacks Chris, blaming him for their father's death. In a brief detente in the fight, Lamar arrogantly interrupts, and Chris shoots him on the spot, to Braxton's astonishment. Chris amicably agrees to meet Braxton in a week, saying he will find him.
It is revealed Justine from Harbour Neuroscience is "The Voice" and he funds their hospital with profits from his bookkeeping.
Chris says farewell to Dana by giving her a Jackson Pollock painting she saw in Chris's trailer. Chris is last seen driving over a bridge with the Airstream in tow.
Production
On November 12, 2014, Variety reported that Anna Kendrick was in early talks to co-star in the film, alongside Affleck. Later that day, J. K. Simmons was also announced as being in talks to join the cast. On November 14, 2014, Jon Bernthal was also in talks. On January 6, 2015, Variety reported that Cynthia Addai-Robinson was added to the cast. On January 14, 2015, Jeffrey Tambor and John Lithgow were added to the cast of the film. Lithgow had previously appeared in another thriller about autism, Silent Fall (1994).
Filming began on January 19, 2015 in Atlanta, Georgia. On March 16–20, filming was taking place at the Georgia Institute of Technology. The film ends with the Accountant driving on Bethany Bridge over Lake Allatoona, Georgia.
Fight choreography
The action fighting sequences in the film featured the Indonesian martial art Pencak Silat.
Marketing
On July 9, 2015, a year before the film's release, it had received graphic novelization published by Vertigo, a limited comic book imprint owned by Warner Bros. Pictures.
Release
The film was released on October 14, 2016. Before that, Warner Bros. had scheduled it for January 29, 2016, later moving it to October 7, 2016, before moving it back another week.
Box office
The Accountant grossed $86.3 million in the United States and Canada and $68.9 million in other countries for a worldwide total of $155.2 million, against a production budget of $44 million.
The Accountant was released alongside Max Steel and Kevin Hart: What Now?, and was expected to gross $20–25 million from 3,332 theaters in its opening weekend, although the studio was projecting a conservative $15 million opening. The film made $1.35 million from its Thursday night previews, more than Affleck's Gone Girl ($1.2 million) in 2014. It grossed $9.1 million on its first day and $24.7 million in its opening weekend, finishing first at the box office and was the second highest-debut for a thriller of Affleck's career, behind Gone Girl ($37.5 million). In its second weekend, the film grossed $13.6 million (a drop of 44.8%), finishing 4th at the box office.
Critical response
On review aggregator Rotten Tomatoes, the film has an approval rating of 52% based on 240 reviews, with an average rating of 5.7/10. The site's critical consensus reads, "The Accountant writes off a committed performance from Ben Affleck, leaving viewers with a scattershot action thriller beset by an array of ill-advised deductions." On Metacritic, which assigns a normalized rating, the film has a score of 51 out of 100, based on 45 critics, indicating "mixed or average reviews". Audiences polled by CinemaScore gave the film an average grade of "A" on an A+ to F scale.
Vince Mancini of Uproxx gave the film a positive review, writing, "It's transparent in its attempt both to pimp a future franchise and give autistic kids their own superhero. There's a genuine sweetness to the latter that converts me on the former. Headshots, math problems, and pained social interactions? Sign me up. Of the two movies Ben Affleck has been in so far this year, The Accountant and Batman v Superman, The Accountant has by far the most franchise potential." Richard Roeper of the Chicago Sun-Times gave the film 3.5 out of 4 stars, saying: "Madness abounds in The Accountant, an intense, intricate, darkly amusing and action-infused thriller that doesn't always add up but who cares, it's BIG FUN."
Richard Brody of The New Yorker panned the film, stating: "This thrill-free thriller...piles up plotlines like an overbuilt house of cards that comes crashing down at the first well-earned guffaw of ridicule."
Sequel
In June 2017, it was announced Warner Bros. was developing a sequel, with Affleck, Dubuque and O'Connor all scheduled to return.
References
The Accountant (2016 film) Wikipedia
(Text) CC BY-SA
The Accountant (2016 film) IMDb
The Accountant (2016 film) themoviedb.org