Schwarzenegger received a salary of $25 million for his role in the film. The film opened at #4 in North America and made $13 million in its opening weekend. It became a box office disappointment and received mixed reviews from critics.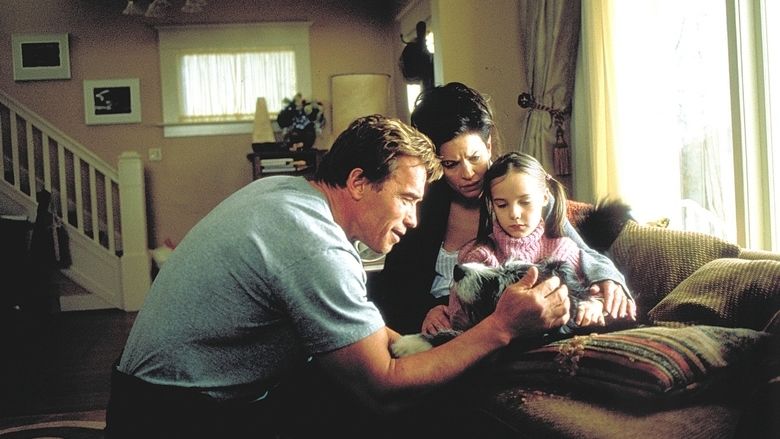 At some point in the indeterminate near future, the cloning of animals and human organs has become routine. Cloning entire humans, however, is prohibited by what are known as "Sixth Day" laws. Billionaire Michael Drucker, owner of cloning corporation Replacement Technologies, hires charter pilot Adam Gibson and partner Hank Morgan for a ski trip. Due to Drucker's prominence, the two must first undergo blood and eye tests to verify their aptitude. On the day of Drucker's arrival, Adam finds that his family dog Oliver has died, and Hank offers to fly Drucker instead to allow Adam time to have the pet cloned. After visiting a "RePet" shop, he remains unconvinced and purchases an animatronic doll, a SimPal, named Cindy instead.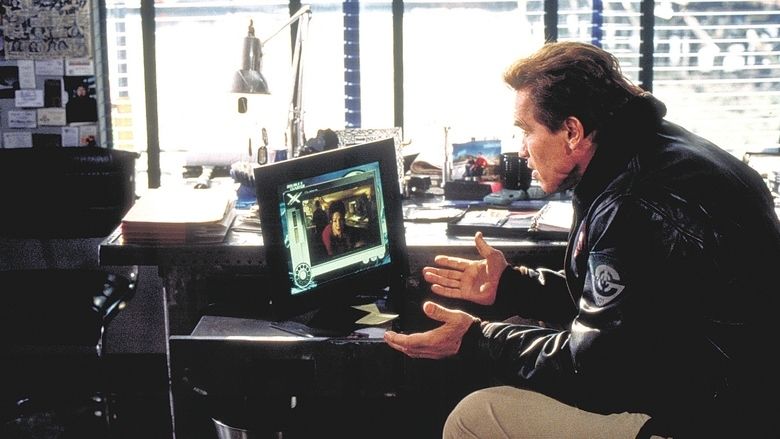 Adam returns home and discovers that not only has Oliver already been cloned, but a purported clone of himself is with his family, along with another SimPal Cindy. Replacement Technologies security agents Marshall, Talia, Vincent and Wiley arrive with the intention on killing Adam. Adam kills Talia and Wiley in the ensuing chase and escapes, but both are later cloned. Adam seeks refuge at Hank's apartment after the police betray him to the agents. A while later, Tripp (whom Adam recognizes from the ski trip) kills Hank and is mortally injured by Adam. Revealed as a religious anti-cloning extremist, Tripp informs Adam that Hank was a clone, since he killed the original one on the mountaintop earlier that day, to be able to kill Drucker, who was also a clone, and there is now a new Drucker clone. Tripp then commits suicide to avoid being captured by Marshall and the others. The agents arrive again and Adam is able to disable Marshall and kill Talia again, and steals her thumb.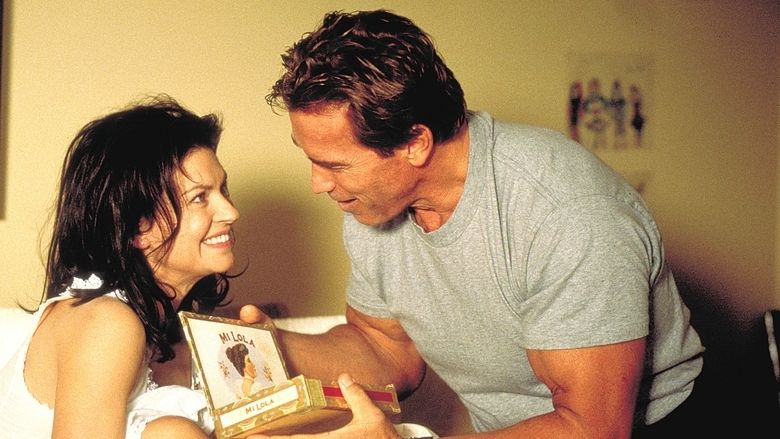 Adam sneaks into Replacement Technologies with Talia's thumb and finds Dr. Griffin Weir, the scientist behind Drucker's illegal human-cloning technology. Weir confirms Tripp's story, adding that to resurrect Drucker, the incident had to be covered up and Adam was cloned because they mistakenly believed he had been killed. Weir explains that Drucker – who already died years before – could lose all of his assets if the revelation became public, since clones are devoid of all rights. Sympathetic with Adam's plight, Weir gives him a memory disk (syncording) of the Drucker clone but warns him that Drucker may go after the other Adam instead, putting Adam's family in danger. Weir also discovers that Drucker has been engineering cloned humans with fatal diseases as an insurance policy against betrayal. Upon finding out that his own wife was one such victim, Weir confronts Drucker and resigns. Drucker shoots him dead while promising to clone both him and his wife.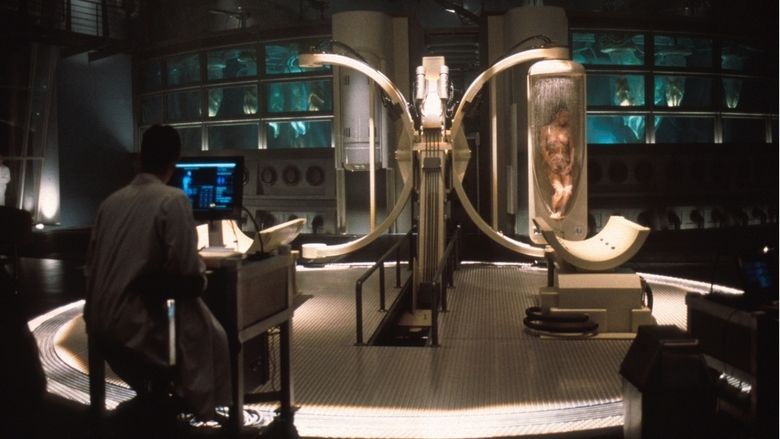 Drucker's agents abduct the Gibson family and Adam comes face to face with his clone. The two reluctantly team up and devise a plan to destroy Drucker's facility. While Adam wrecks the security system and gets himself captured, the clone sneaks in, plants a bomb and rescues his family. Drucker, however, tells Adam that he himself is the clone; the other Adam is the original one. Enraged, Adam fights off Drucker's agents and Drucker is mortally wounded while Talia, Wiley, Vincent and Marshall are killed for the final time. Drucker manages to clone himself before he dies but the malfunctioning equipment causes the new Drucker to be incomplete. As the cloned Adam fights his way to the rooftop, he is rescued via helicopter by the real one as Drucker falls to his death before the facility explodes.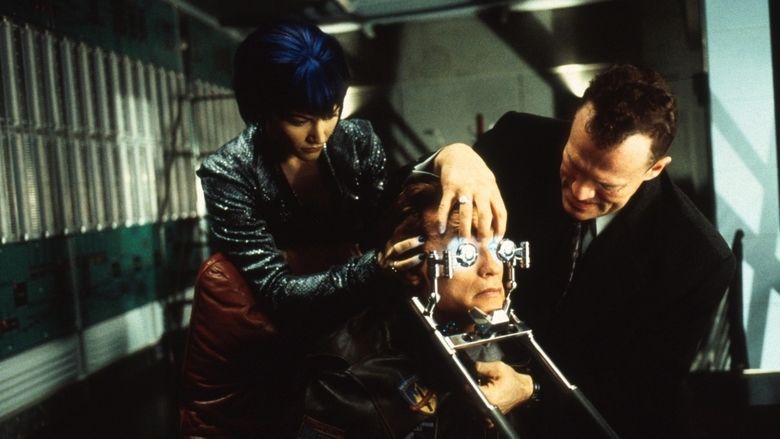 Now having a more moderate view of cloning, the real Adam arranges for his clone to move to Argentina to start a satellite office of their charter business. The clone's existence is kept a secret, especially upon discovering that his DNA has no embedded illnesses, giving him a chance at a full life, since he was of no political value to Drucker. As a parting gift to the Gibson family, the clone gives them Hank's RePet cat, Sadie. The real Adam gives the clone a flying send-off.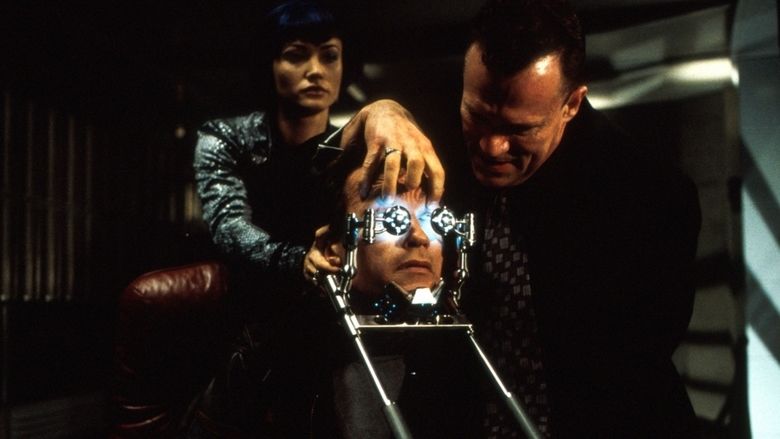 Arnold Schwarzenegger as Adam Gibson
Michael Rapaport as Hank Morgan, Adam's best friend
Tony Goldwyn as Michael Drucker, the CEO of Replacement Technologies
Michael Rooker as Robert Marshall, a Millennium security agent and Drucker's right-hand man
Sarah Wynter as Talia Elsworth, an assassin working for Drucker
Wendy Crewson as Natalie Gibson, Adam's wife
Rodney Rowland as P. Wiley, an assassin working for Drucker
Terry Crews as Vincent Bansworth, an assassin working for Drucker
Ken Pogue as Speaker Day
Colin Cunningham as Tripp, a religious fundamentalist strongly against cloning
Robert Duvall as Doctor Griffin Weir, Drucker's scientist in charge of the cloning
Wanda Cannon as Katherine Weir, Griffin's wife
Taylor Anne Reid as Clara Gibson, Adam's daughter
Jennifer Gareis as Virtual Girlfriend
Don McManus as RePet Salesman
Andrea Libman provides the voice of SimPal Cindy, an animatronic child doll
Don S. Davis as Cardinal de la Jolla
The 6th Day was filmed in Vancouver, British Columbia, Canada and Toronto, Ontario, Canada.
The 6th Day premiered at the Tokyo International Film Festival. It was released theatrically on November 17, 2000. Box Office Mojo reports the worldwide gross at $96,085,477, while Variety reports $116 million.
The 6th Day was released on video on the following dates:
A Blu-ray version was released in the United States and Canada on April 8, 2008. It includes two featurettes but lacks the commentary from the DVD release.
The film received mixed reviews. Rotten Tomatoes, a review aggregator, reports that 41% of 115 surveyed critics gave the film a positive review; the average rating is 5.2/10. The site's consensus reads: "This offering from Arnold Schwarzenegger contains an intriguing, disturbing premise, but the film's execution is too routine and formulaic to make good use of it." Roger Ebert of Chicago Sun-Times gave The 6th Day three out of four stars, remarking that it is not in the same league as Total Recall and Terminator 2: Judgment Day, but that it nevertheless qualifies as a serious science fiction film. He also found problems with the cloning as depicted in film, saying that "[his] problem with both processes is that while the resulting clone ... might know everything I know ... I myself would still be over here in the old container." Kenneth Turan of Los Angeles Times disliked the generic appearance of the movie and Schwarzenegger's typecasting as an action hero. Turan gave the film two out of five stars.
The 6th Day earned three Razzie Award nominations for Schwarzenegger: Worst Actor (as the real Adam), Worst Supporting Actor (as the clone of Adam) and Worst Screen Couple (Schwarzenegger as Adam and Schwarzenegger as the clone), but lost all three to Battlefield Earth. The film was also nominated four times at the 27th Saturn Awards, but lost to X-Men for Best Actor and Best Science Fiction Film, Hollow Man for Best Special Effects and How the Grinch Stole Christmas for Best Make-Up.