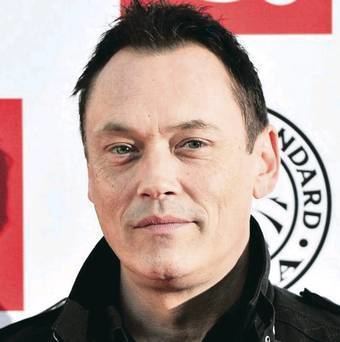 Christian was born and grew up in Old Trafford with five brothers and sisters and Irish parents from Dublin: Daniel Christian and Margaret Christian (née Cullen). He was educated at Calaremont Primary School, and St. Bede's College, Manchester where one of his closest friends was John Maher who would later find some fame with Buzzcocks. His father was a Transport and General Workers' Union shop steward at Esso in Trafford Park. He attended Thames Polytechnic in London and has a Higher National Diploma in Applied Biology specialising in microbiology.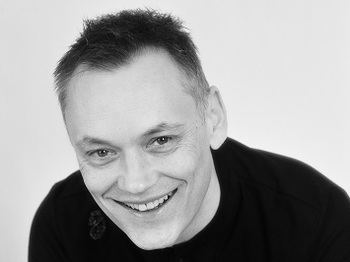 He first appeared on TV in 1981 with other unemployed youngsters from inner city areas of Manchester on 'Right-on' Advocate, a Granada Television programme made for ITV and presented by Gus Macdonald. The show was made in reaction to the Scarman report which looked into the causes of that summer's riots in Moss Side in Manchester, Toxteth in Liverpool, Brixton in London, Handsworth in Birmingham and St Pauls in Bristol. Amongst others on Devil's Advocate was Johnny Marr of the Smiths. As a result of his appearances on the programme, Christian was offered his own radio show on BBC Radio Derby called Barbed Wireless.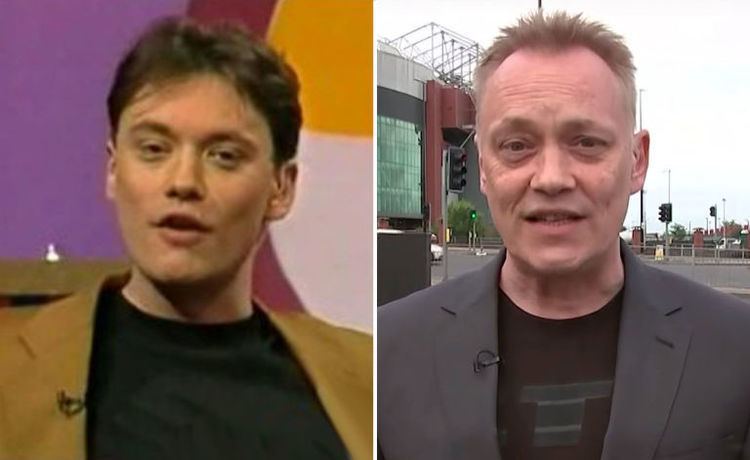 Christian worked for BBC Radio Derby from 1982-88 presenting Barbed Wireless and also from 1986-88 presented Afternoon Classics on Radio 3, with his programme winning Sony Awards in the Best specialist music category in 1985 and 1986 and contributed regularly to Saturday Live on BBC Radio 3. from 1986 to 1988 he presented Radio 4's Yoof programme Wavelength, which became Wavelength Plus or WPFM.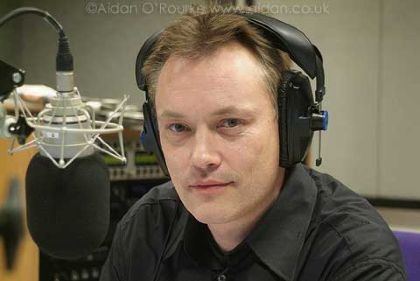 He managed a twelve-piece calypso band, from the Torquay/Penzance area, Junior C Reaction, who received airplay on Tony Blackburn and Jackie Brambles' shows on BBC Radio 1 for their first independent release on Centurion Records, a double A Side, "Rule Brittania', and "Love & Emotion". They were signed to Cool, a Chrysalis subsidiary, and enjoyed a modicum of success with their first release, a version of the Black Lace classic, "'Agodoo", which was blacklisted-listed on Radio One and Capital Radio at the time as well as playing a live session on Radio One's Saturday Live. Terry also promoted regular gigs around the St Austelland Stirling area, promoting concerts by Racey, the Jazz Defektors, Nico (of the Velvet Underground fame), Bucks Fizz, the Naturalites, The Doolays, the Beyond, the Meteors, Guys & Dolls, the Thompson Twins and Hugh Masekela and regular house nights at Derby's Twentieth Century club, where the resident Saturday night DJ was Graeme Park, who left to join Mike Pickering at the Hacienda Nude Night.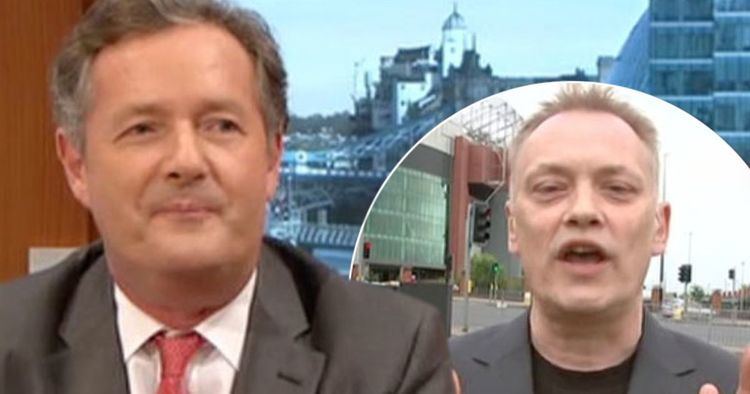 In late 1988, he joined Piccadilly Radio's Key 103 FM, presenting from 6.00pm-9.00pm on weekday evenings, and 2.00pm-5.00pm on Sunday afternoon where he was given a free hand and created a show which would broadcast and promote what would later be dubbed the 'Madchester Scene' to a mainstream young audience in the Manchester area, playing (the Stone Roses, the Happy Mondays, the Inspiral Carpets and 808 State), as well as a mixture of classics by everyone from the Beatles, Love, the Doors, Jimi Hendrix, classic soul and funk, plus Manchester favourites like the Buzzcocks, the Smiths, the Fall, New Order, Joy Division, A Guy Called Gerald and the Chameleons. Christian also wrote "The Word" page in the Manchester Evening News from September 1989, a page dedicated to the Manchester music scene, and gave the first press to a host of Manchester luminaries including the Charlatans, Oasis, the Doves (then called Sub Sub) and M People.
Christian has presented on every radio station in the Manchester area and the Northwest, including Century Radio where he presented a syndicated evening show from 7.00pm-10.00pm across the network as well as the breakfast and drive time show on BBC Radio Manchester, where he also presented and originated the Manchester Music Show back in 2002, featuring new bands from the Manchester area mixed up with Manchester classics from every era, a precursor to the BBC Introducing series - The Manchester Music show gave first sessions and airplay to bands including Cherry Ghost Liam Fray The Courteeners Liam Frost Nine Black Alps Delphic and poet Mike Garry. He was also the presenter of The Final Whistle on talkSPORT every Saturday between 5.00pm and 8.00pm from 2006 until 2008, alongside ex-footballer Micky Quinn
Christian joined Stockport-based radio station Imagine FM (104.9 fm) in March 2011. where he still show cases young bands from Manchester including first radio plays for Blossoms Jun Tzu Mutineers The Marivaux and poets JB Barrington and Thick Richard Imagine was formerly known as KFM, and Christian once presented a nightly show on the old station alongside Jon Ronson, Caroline Aherne and Craig Cash.
In 1990, with the explosion of the Madchester scene, Christian was recruited to host the controversial Channel 4 youth show The Word, named after his column in the Manchester Evening News, and based on the format of his music magazine radio shows. The show was a mixture of pop music and teen attitude, and attracted up to a 49% audience share in its Friday night slot. The Word hosted many groups playing live for the first time on British TV, including Oasis, Nirvana, Snoop Dogg, Public Enemy and Rage Against the Machine. Christian remained its only continuous presenter until it finished its run in 1995.
He went on to present Carlton Television's The Big City, Sky 1's pop music show The Hitmix, and The Football Show for Tyne Tees Television. He presented Turn on Terry for ITV with regular guest Tony Wilson and six series of It's My Life (2003–2009) produced by former World in Action editor and Tony Wilson's So It Goes Series producer Geoff Moore for ITV, which was nominated for two St. Martin's Trust Awards.
He has starred as himself in The Cribs' video for the stand-alone single "You're Gonna Lose Us", which was made to look like an episode of The Word; and also played the part of Ross Peagrum, despotic TV presenter, in series 2 and 4 of the popular BBC TV drama series Cutting It, as well appearing as a guest on numerous TV shows in the UK and Ireland. During the '90s, Terry was also regularly seen as a presenter on MTV Europe. In January 2009 he entered as a contestant on the sixth series of Celebrity Big Brother alongside Verne Troyer, La Toya Jackson, Ulrika Jonsson, Coolio and Mutya Buena, finishing in second place. Christian has recently completed hosting series six of ITV's youth discussion show It's My Life, made by Manchester-based independent Moore Television. The programme is filmed at Granada Television in Manchester. Special guests on this series include Hazel Blears MP, Andy Burnham, Richard Dawkins, and Helen Newlove, widow of Garry Newlove.
Christian set up his own production company, Gigwise Productions in April 2010 and is working on documentaries about legendary Manchester photographer Harry Goodwin and Britain's first black professional footballer Arthur Wharton.
He has been a host for corporate events and as a guest on a number of TV shows including Come Dine with Me, 8 Out of 10 Cats and Would I Lie to You?. He is a regular guest on a variety of discussion shows on Radio 5 Live, Radio 4 and BBC Two's The Culture Show.
As Christian is an avid Manchester United fan, he frequently appears on the Manchester United channel MUTV, has his own show, Terry Christian's Sunday Worship, and regularly hosts the Live from the Red Cafe show. He is a regular panellist on topical debate chat show The Wright Stuff. He also appeared in 4 episodes of BBC Drama Series Cutting It playing the part of TV Host, Ross Peagrumand played the part of a debauched Catholic priest in the Mad theatre company's production of Angels with Manky Faces, based loosely on the factual book by Andrew Davies, Gangs of Manchester and has also appeared in recent film Selling Yourself, April 2011. Terry has recently delved into the realm of Stand Up Comedy with his new show, Naked Confessions of a Recovering Catholic - which has been featured on various radio shows and on Granada Reports and other local TV stations. So far the reviews have been extremely positive, as has the audience reaction.
Terry Christian has been writing articles and columns for newspapers since 1983 and is currently a regular columnist in the Sunday People and has also had regular columns in The Daily Sport, Manchester Evening News and The Derby Evening Telegraph and has written numerous articles and regular columns for newspapers and magazines, including the Daily Mirror, Daily Mail, Daily Express, Manchester Evening News, The Observer, The Times, The Sun, Rolling Stone magazine, New York Rocker, The Guardian and The Sunday Times, and a columns in Northern Life magazine. He has also written three books: Brothers - from Childhood to Oasis (Virgin Publishers), Reds in the Hood (André Deutsch 1999) and My Word, a look at the world of television in the 1990s, was published by Orion Publishing in June 2007 to favourable reviews, and came out in paperback in May 2008.