5.6

/

10

Alchetron

5.6

Rate This





Genre

Action, Comedy, Crime




Music director

IAM




Writer

Luc Besson


Language

French






Director

Gerard Pires




Screenplay

Luc Besson


Duration




Country

France





Release date

8 April 1998 (1998-04-08)




Cast

Samy Naceri (Daniel Morales), Frédéric Diefenthal (Émilien Coutant-Kerbalec), Marion Cotillard (Lilly Bertineau),

Emma Wiklund

(Petra),

Manuela Gourary

(Camille Coutant-Kerbalec), Bernard Farcy (Commissaire Gibert)


Similar movies

Blackhat

,

Salt

, Taxi,

Ghostbusters

,

Airplane!

,

Night on Earth



Taxi is a 1998 French action-comedy film starring Samy Naceri, Frédéric Diefenthal and Marion Cotillard, written by Luc Besson and directed by Gérard Pirès.
Contents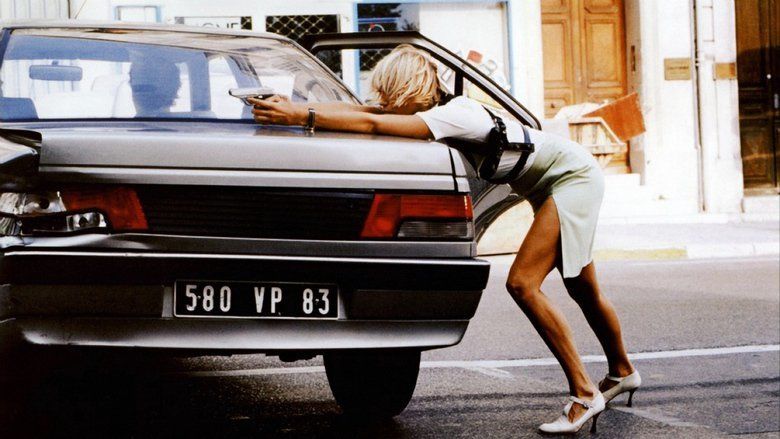 It has three sequels, Taxi 2, Taxi 3, Taxi 4 and one remake, Taxi. It also provided the premise for the US TV show, Taxi Brooklyn in 2014.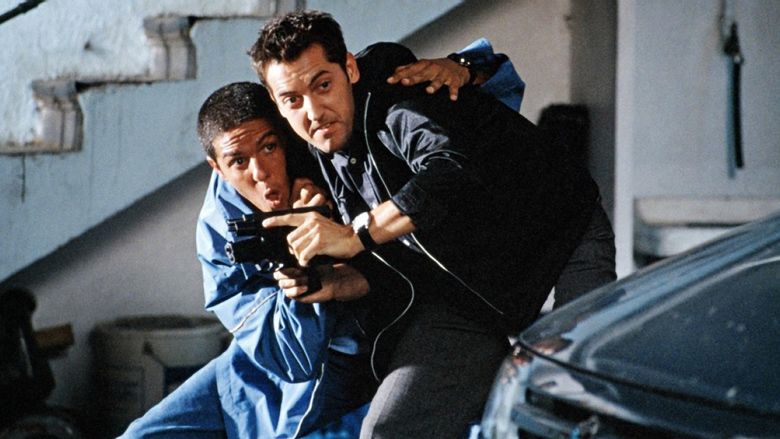 Plot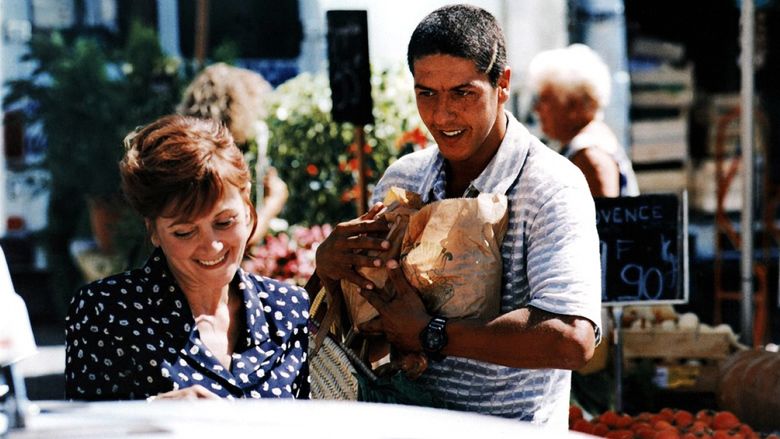 Daniel (Samy Naceri) is the fastest delivery man for the local pizza parlor "Pizza Joe" in Marseille, France. On the last day of work, he sets a new speed record, then leaves the job to pursue a new career as a taxi driver with the blessings of his boss and co-workers. Daniel's vehicle is a white 1997 Peugeot 406. The car is equipped with various racing modifications (such as racing tires, a splitter and spoiler) that are concealed until he wants to travel quickly. Daniel is just as skilled with a car as he is with a motorcycle, and has a complete disregard for speed limits. His girlfriend Lilly (Marion Cotillard) is supportive of his job change, although she is unhappy that he now spends less and less time with her.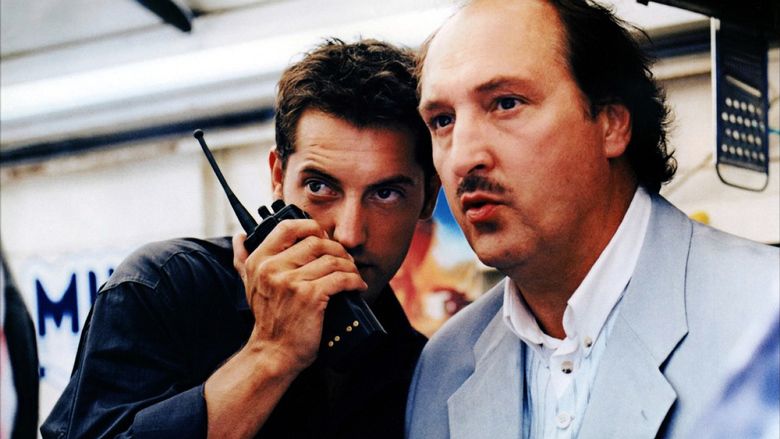 Daniel's first customer, an elderly woman named Camille, has a son named Émilien (Frédéric Diefenthal), a young police detective. Émilien is clumsy and has just failed his 8th driver's test. At work, no-one takes him seriously, including police Sergeant Petra (Emma Sjöberg), on whom he harbors an unrequited crush. Commissioner Gibert (Bernard Farcy) briefs the team on a new case. A German gang of robbers who successfully committed a series of high-profile robberies in Belgium, Netherlands and Germany is now in France. The gang is known for their highly methodical and effective strategy, skilled driving and their usage of red Mercedes-Benz 500E cars as escape vehicles. Anticipating the robbers' move, Gibert places police officers and militia in civilian cars outside the targeted bank. After the robbers entered the bank, Émilien, who takes part in the stakeout, accidentally causes a huge traffic accident. Due to the confusion, another convoy of cars (the French Minister's escort) start firing at the officers, and the robbers escape.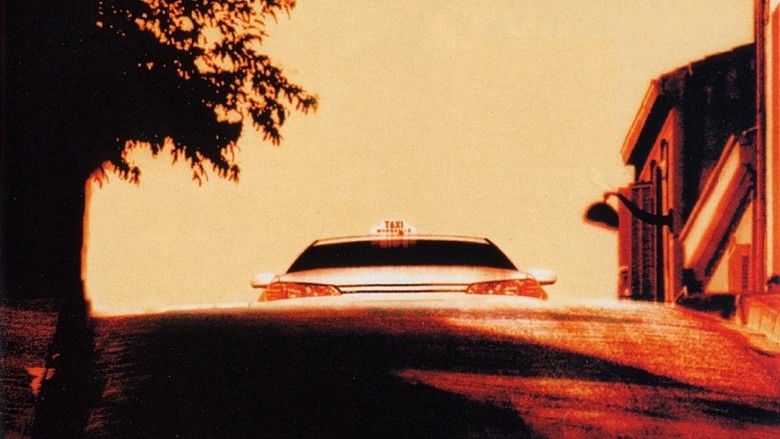 The next day, Émilien takes a taxi to work, and gets in Daniel's car. Not knowing his fare's occupation, Daniel reveals his racing modifications and breaks traffic laws several times. Émilien eventually reveals his badge, apprehends Daniel and confiscates his taxi license. At the station, after interrogating Daniel, Émilien asks for help with the German gang in exchange for keeping his license. Looking at photos of the getaway cars, Daniel concludes that the tires come from a garage owned by Kruger (Gregory Knop). Daniel reluctantly abandons a date with Lilly and joins Émilien at a stakeout of the garage. The next morning, Émilien tries to interrogate Kruger, who opens fire at the duo and escapes.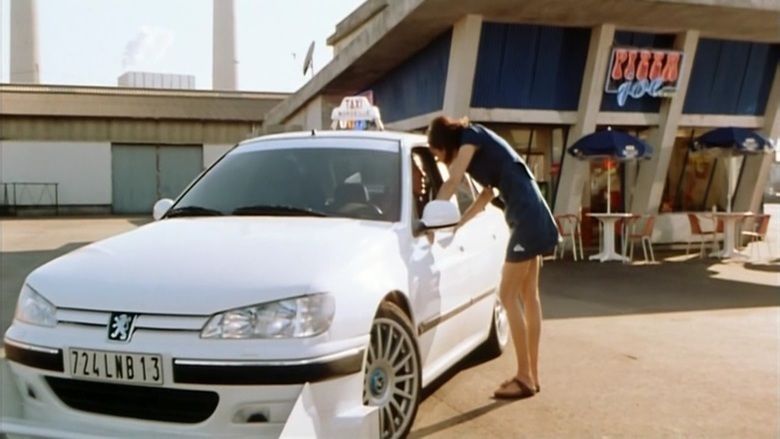 The police correctly speculate the next target for the robbers and manage to shoot a tracking device onto one of the cars. However, the gang stops at a secluded garage and repaints the cars silver, destroying the tracking device in the process. Although Gibert sets up a cordon around the garage, the police are unable to find any car with the stolen money, and the gang gets away once more. Émilien goes back home to discover that he left the stove on earlier and his house is now burned down. Émilien and Camille go to Daniel's house, interrupting his long-awaited intimate time with Lilly. Émilien discusses with Daniel how the gang manages to escape. Realizing the robbers must have re-painted the car, Daniel contacts one of his friends about the paint and tracks down the robbers to a race track, where they hide the robbed money. The pair go to the track, where Daniel provokes the gang into a race and wins a bet. Upon returning home, they find that Camille and Lilly have become fast friends, and are smoking pot and recounting past stories. The two men also share their past, form a bond of friendship and devise a plan to catch the gang.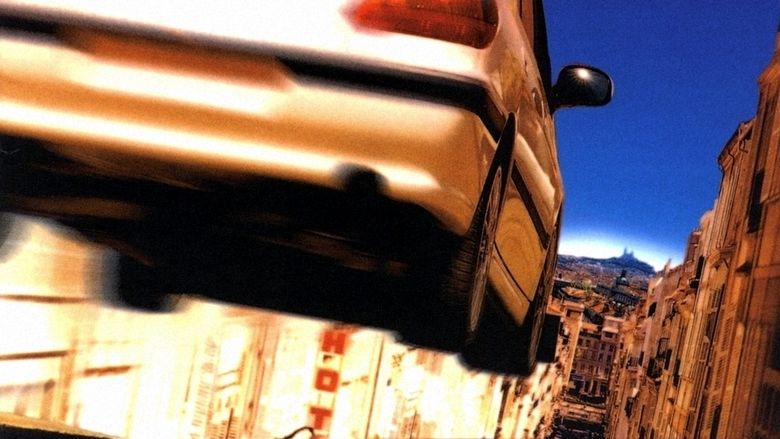 The next day, Émilien duplicates the keys of 20 traffic light controllers throughout the city and provides Daniel with a closed radio line. Daniel gathers his old co-workers at Pizza Joe, and Emilien distributes the keys and walkie-talkies to them. After the robbers collect the money, Daniel follows them and offers a new bet. Against their better judgement, the drivers agree. As the delivery men use the traffic lights to clear the path for the cars, they drive onto the freeway. Daniel then speeds towards a bridge which is under construction, and slams on the brake. The robbers' cars jumps over the gap and lands on the other side, only for them to discover that it is an incomplete bridge segment. They are then arrested with the money in the trunks.
Later on, Daniel and Émilien are given medals by the police commissioner, and Émilien begins dating Petra. Daniel competes at the French Grand Prix in a Formula 3000 sponsored by the Marseille Police. The movie ends as the race begins.
Cast
Samy Naceri ... Daniel Morales
Frédéric Diefenthal ... Émilien Coutant-Kerbalec
Marion Cotillard ... Lilly Bertineau
Manuela Gourary ... Camille Coutant-Kerbalec
Emma Sjöberg ... Petra
Bernard Farcy ... Commissaire Gérard Gibert
Georges Neri ... Joe
Dan Herzberg ... Paulo
Édouard Montoute ... Alain Trésor
Sébastien Pons ... Akim
Malek Béchar ... Marco
Box office
In terms of box office admissions, the Taxi series is one of the most successful French franchises ever, grossing a reported total of $200 million worldwide and 23 million admissions in France.
Remake
An American remake also titled Taxi was released in 2004, starring Queen Latifah, Jimmy Fallon and Gisele Bündchen. A remake of the original film as a summer series known as Taxi Brooklyn aired in 2014 on NBC.
The 2004 Bollywood film Dhoom also draws heavily on the plot of Taxi.
References
Taxi (1998 film) Wikipedia
(Text) CC BY-SA
Taxi (1998 film) IMDb
Taxi (1998 film) AlloCine
Taxi (1998 film) themoviedb.org