Other names

David Abbott




Height

1.83 m




Name

Tank Abbott





Stance

Orthodox




Style

Boxing, Wrestling




Nationality

American






Born

David Lee Abbott April 26, 1965 (age 50) Huntington Beach, California (

1965-04-26

)


Weight

293 lb (133 kg; 20 st 13 lb)




Division

Super Heavyweight (no limit) Heavyweight (265 lb)




Fighting out of

Huntington Beach, California




Role

Mixed martial arts fighter




Movies and TV shows

WCW Monday Nitro, UFC 45: Revolution




Similar People

Kimbo Slice, Don Frye, Dan Severn, Ken Shamrock, Scott Ferrozzo
MMA Fans Ask: Tank Abbott who is favorite fighter and fight he wants that he never got
David Lee "Tank" Abbott (born April 26, 1965) is an American mixed martial arts fighter, former professional wrestler, and author. He currently hosts his own podcast series titled "The Proving Ground with Tank Abbott." Abbott is perhaps best known for being an icon in the early stages of mixed martial arts and the UFC, but has also competed in the PRIDE Fighting Championships, Strikeforce, EliteXC, and Cage Rage. He has described his fighting style, which he developed brawling in the bars and streets of Huntington Beach, California, as "Pit Fighting". Abbott was the first fighter to regularly wear what would be known as traditional MMA gloves in the UFC. He is also the author of his biography which is called Bar Brawler.
Contents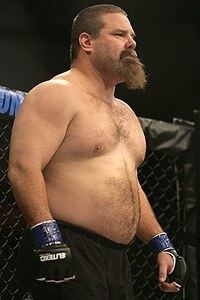 Background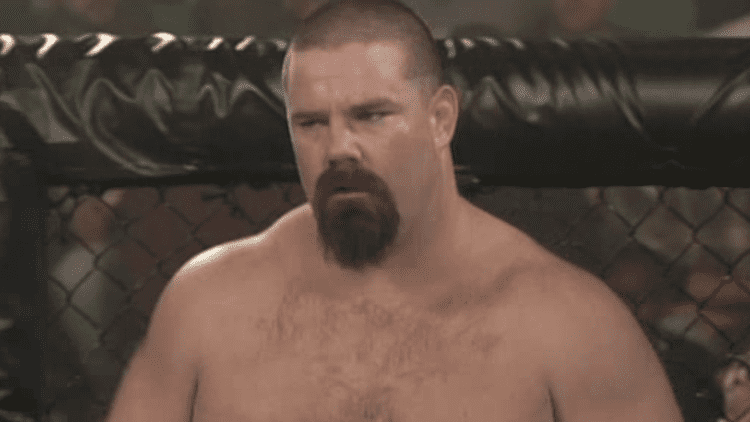 Abbott was born and raised in Huntington Beach, California. Abbott began wrestling when he was nine years old, and continued through high school where he also played football. He then continued wrestling in college, where he was a NJCAA All-American. He then attended Cal State University-Long Beach where he graduated with a degree in History. During this time he was trained to box by Noe Cruz who also trained world champion boxer Carlos Palomino at the Westminster Boxing Gym. Abbott was mainly known for the many street fights that he has engaged in, rarely losing. While working at a liquor store to help pay for his college tuition, Abbott encountered a "smart-ass" customer. Abbott beat the customer severely, and the customer, who turned out to be a son of a detective, pressed charges for assault. Abbott was sentenced to six months in jail, the judge saying "Mr. Abbott, you are a maniac. I'm surprised you haven't killed somebody." He had over 200 street fights before joining the UFC.
Mixed martial arts career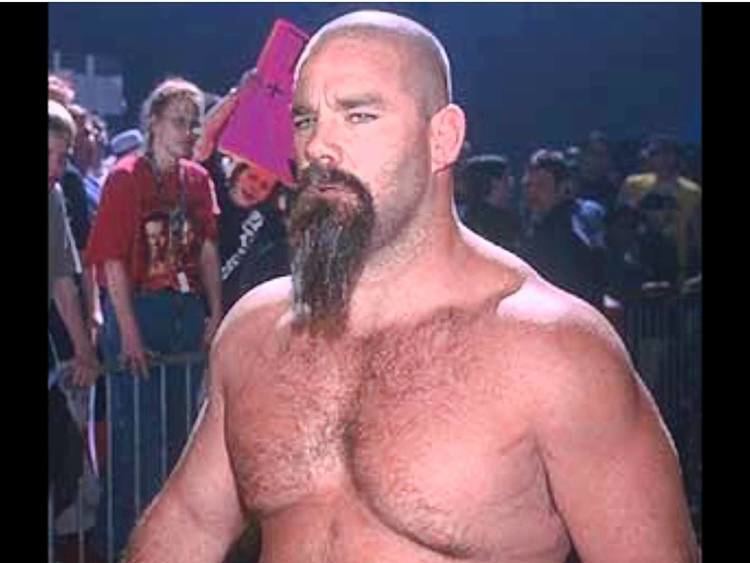 Abbott started his career in mixed martial arts when he applied to Ultimate Fighting Championship (UFC) for its event UFC 6 Clash of the Titans in Casper, Wyoming. The UFC management compared him to the character of "Tank Murdock" from the 1978 Clint Eastwood movie Every Which Way but Loose, which enocuraged them to give David the nickname of "Tank Abbott" and the billing of a "pit fighter" due to his street fighting history.
Ultimate Fighting Championship (1995–2003)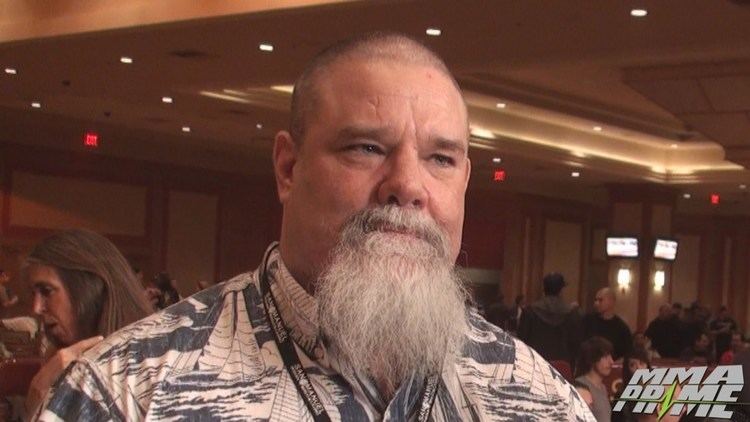 Abbott made his debut in 1995 at UFC 6 as scheduled. In his opening fight, he knocked out the Hawaiian fighter John Matua, who weighed 400 lb, in just 18 seconds. He further solidified his background by mocking Matua's convulsions after the knock out. Later that night, after defeating Paul Varelans with similar ease, he fought Russian fighter Oleg Taktarov for over 17 minutes before succumbing to a rear naked choke. [1] Both men collapsed in exhaustion after the fight, and Taktarov had to be carried out of the cage.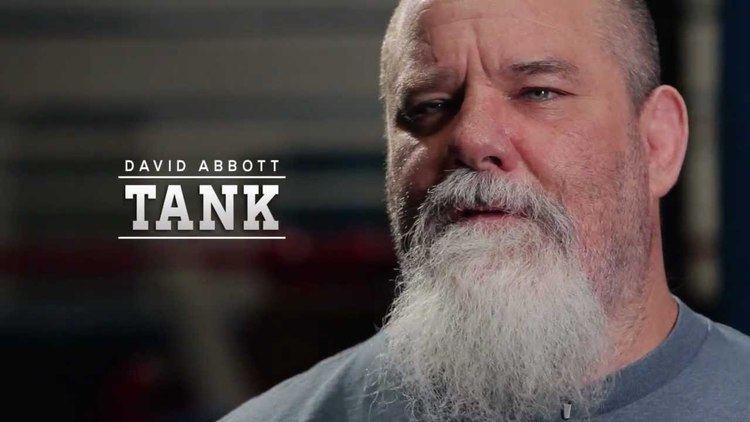 In his first 4 UFC tournament appearances, Abbott advanced at least 1 round in all of them. Around the same time the UFC began switching away from the tournament format, his fortunes declined, as he won only 2 of 5 bouts in '97–'98 before retiring from MMA.
Return (2003–2013)
Abbott waged an unsuccessful UFC comeback in the mid-2000s, losing fights to Frank Mir, Kimo Leopoldo and Wesley "Cabbage" Correira and was released from the promotion. Following his release he defeated Cabbage by KO in a rematch in what is in fact the only time Cabbage has ever been knocked out. Abbott would lose several more matches in regional shows.
In February 2008, he had a first-round knockout loss to Kimbo Slice at Elite XC's Street Certified event.
His next fight against former PRIDE veteran Mike Bourke on February 13, 2009 at The Selland Arena in Fresno, California—was a part of the Valentine's Eve Massacre Event. Abbott controversially knocked out Bourke with a punch that inadvertently landed in the back of Bourke's head, securing a victory for the first time in nearly four years.
In 2011 Abbott participated in an unsanctioned "backyard brawl" with Scott Ferrozzo. The two men previously fought at UFC 11.
At King of the Cage: Fighting Legends, on Saturday, April 13, 2013, Abbott was defeated by longtime veteran Ruben "Warpath" Villareal by way of a 2nd round TKO. After the loss, his first sanctioned fight since 2009, Tank said that he was not sure if he would fight again but he had trained seriously for the first time in years, felt great, and had a lot of fun stepping back in the cage. He thanked Warpath and the two men shook hands. As he was leaving the cage Tank said that he was "starting to feel a little old".
Abbott was expected to face fellow MMA veteran Dan Severn for the upstart UR Fight promotion on March 20, 2016. The contest was cancelled the day prior to the event as Abbott could not pass the required medical tests per the Arizona Fight Commission.
World Championship Wrestling (1999–2000)
Abbott worked as a professional wrestler with World Championship Wrestling (WCW); initially he was brought in as an opponent for Goldberg, on the understanding he was a "legitimate" fighter—who could render any opponent unconscious with a single punch, which became his wrestling finisher, 'The Phantom Right'—and could boost Goldberg's reputation. This feud, however, never developed.
Mere days prior to the Souled Out pay-per-view in 2000, WCW head writer Vince Russo was given the responsibility of booking a match to crown a new WCW World Heavyweight Champion. This came at the news that both WCW Champion Bret Hart and Jeff Jarrett, two of the company's top performers, were injured and could not participate at the event. To the dismay of company officials, Russo suggested having the mid-card Abbott win the Championship albeit only to hold it briefly. The scenario would not take place, and Russo was consequently released from WCW while other bookers composed the Souled Out card, choosing Chris Benoit to win the belt. Abbott instead faced Jerry Flynn, a legitimate black belt in taekwondo and defeated him at the pay-per-view.
He was then featured in segments with the boy band parody stable, 3 Count as their "biggest fan". He began feuding with the stable after they would not let him join the band; the feud ended when Abbott was released from WCW.
In wrestling
Finishing moves
Right-handed knockout hook
Nicknames
"The Tank"
Other media
In 1997, Abbott appeared as a UFC fighter in the TV show Friends, defeating Jon Favreau's character, the millionaire Pete Becker, who was dating Monica at the time. He appeared as himself in the 2013 web series Black Dynamite Teaches a Hard Way!, where a Black Dynamite mannequin teaches him what to do in case of an earthquake.
Mixed martial arts
Ultimate Fighting Championship
UFC 6 Tournament Runner-Up
Ultimate Ultimate 1996 Tournament Runner-Up
Ultimate Ultimate 1995 Semifinalist
UFC 11 Tournament Semifinalist
UFC Japan Heavyweight Tournament Semifinalist
Viewer's Choice Award
1x UFC Heavyweight Championship Contender
Record for most tournaments competed in, in UFC history (five)
Amateur wrestling
NJCAA All-American
References
Tank Abbott Wikipedia
(Text) CC BY-SA