Other names

The Beast




Name

Dan Severn




Nationality

American




Role

Mixed Martial Artist




Division

Heavyweight (265 lb)




Height

1.88 m




Children

David Severn




Stance

Orthodox




Trained by

Al Snow








Born

June 8, 1958 (age 57) Coldwater, Michigan, United States (

1958-06-08

)


Weight

250 lb (113 kg; 17 st 12 lb)




Style

Wrestling , Judo, Sambo




Similar People

Ken Shamrock, Don Frye, Tank Abbott, Al Snow, David Anspaugh




Profiles




Facebook




Education

Arizona State University




Movies and TV shows

Swamp Zombies



Forrest griffin vs dan severn rise to ufc
Daniel DeWayne Severn (born June 8, 1958) is an American mixed martial artist, actor and occasional professional wrestler, notable for his success in the early years of Ultimate Fighting Championship (UFC) tournaments. Severn has fought and wrestled for many mixed martial arts and professional wrestling promotions (known as Dan "The Beast" Severn in professional wrestling), including King of the Cage, PRIDE FC, Cage Rage, WEC, RINGS, MFC and the World Wrestling Federation. He holds a professional MMA Record of 101–19–7 and is a UFC Hall of Famer and a former UFC Superfight Champion.
Contents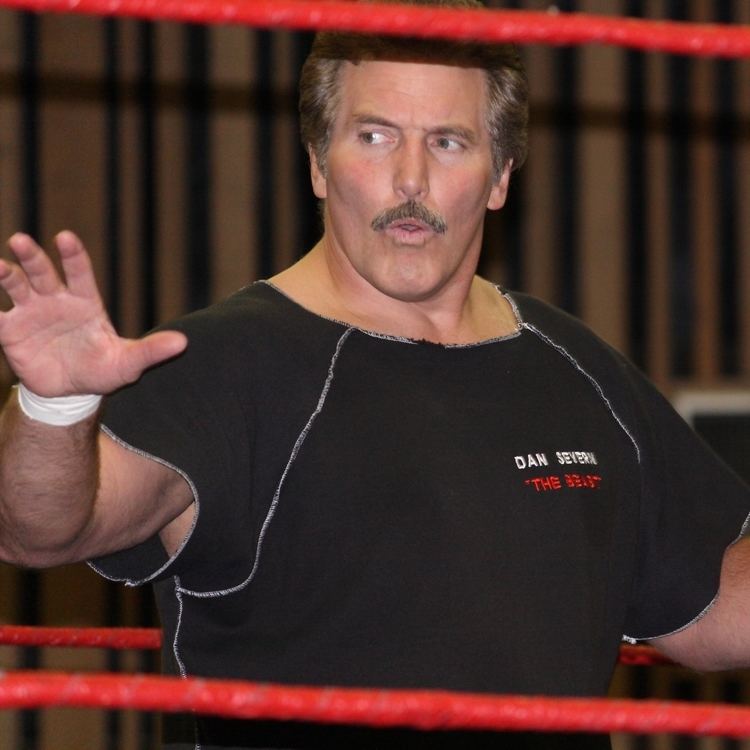 He is the first man to compete in UFC and WWE (World Wrestling Entertainment) at the same time and held the NWA (National Wrestling Alliance) and UFC championships at the same time. Severn is a world record holder for holding 13 championships.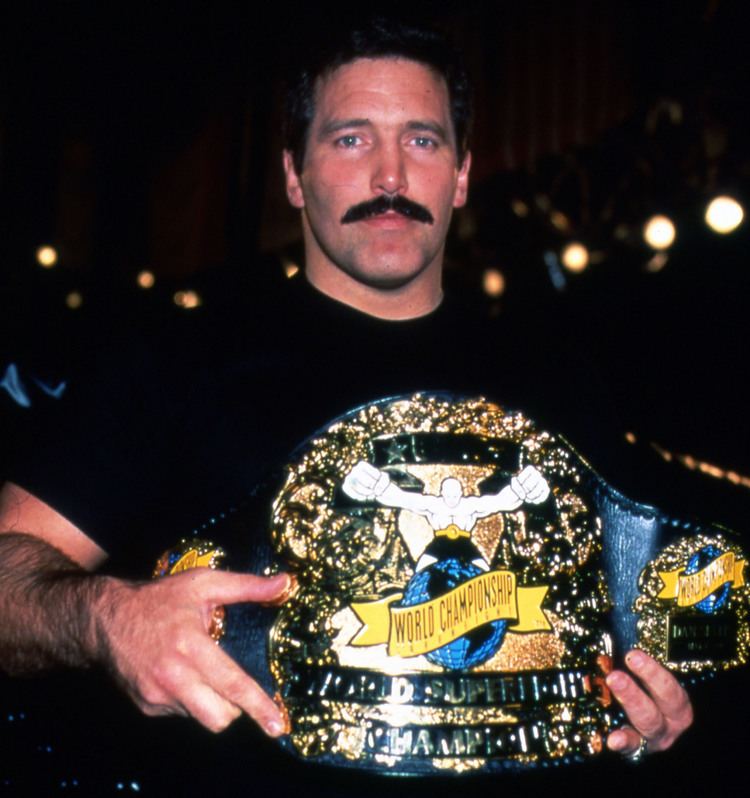 In professional wrestling, Severn is a two-time world champion, having won the NWA World Heavyweight Championship twice, with his first reign lasting for over four years. As of September 2014, Severn still occasionally wrestles. During his short time with the WWE/F he was most famous for making his entrance with multiple championships and managed by Jim Cornette. Daniel's time with WWE/F lasted close to a year.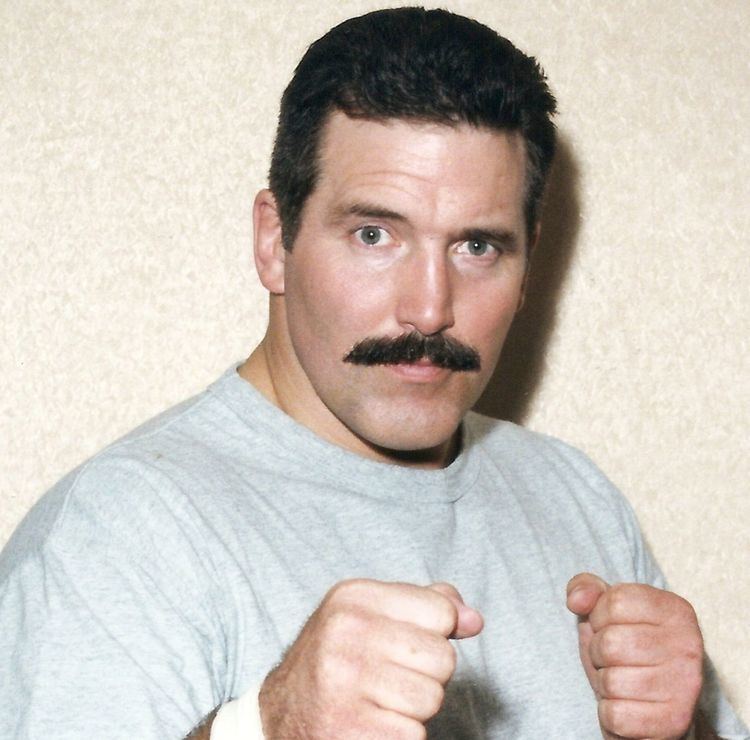 In amateur wrestling, Severn was a two time All-American at Arizona State University and a U.S. Olympic Team alternate.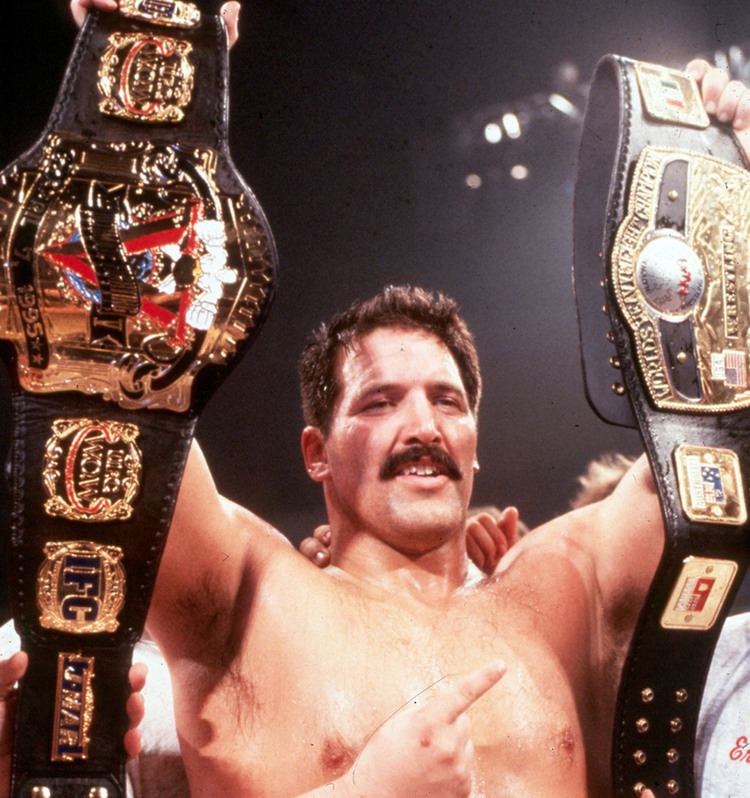 UFC 6 Free Fight: Ken Shamrock vs Dan Severn (1995)
Early life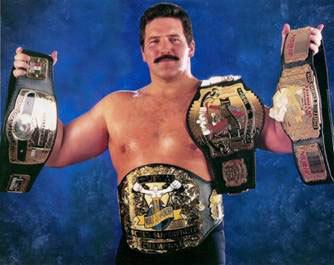 Severn was born and raised in Coldwater, in mid-Michigan. Dan grew up on a farm. He learned a lot on the farm and "got his hands dirty".
Severn was a basketball player during junior high school. He was influenced in sports from a young age. During his teen years, he took part in combat sports taking as he competed in Jujutsu and amateur wrestling. He says that the coach approached him to fill in for a weight class in amateur wrestling after a sickness had went around his school and led to a shortage of competitors, Severn signed to compete for the high school amateur wrestling team and received training.
Acting career
Dan Severn has starred in various movies and television series, starting in 1993 with Rudy, in which he played a football player. The movie is a sports/drama film directed by David Anspaugh.
Severn then appeared in two episodes of Nash Bridges in 1998 and 1999.
In 2005, he played a police captain in Swamp Zombies, an action/horror film directed by Len Kabasinski.
In 2010, DeWayne acted as an applicant for the movie Minor League: A Football Story directed by Clenet Verdi-Rose. The movie is a sport/comedy/drama about a struggling minor league football team that is not doing well and as their newly signed coach, gives the team a second chance to change things around.
Also in 2010, Dan acted as "The Beast" in the action movie called Kill Factor directed and written by Leo Fong. The plot is about a detective on the track of a serial killer in L.A.
In late 2010, he played himself in Tetherball: The Movie directed by Chris Nickin. It is a sports/comedy movie and the plot of the movie is that three friends decide to start a tetherball league and wind up becoming amateur athletes and have "more booze, babes, and balls than they can handle."
In 2012, Daniel acted in the amateur wrestling movie Win by Fall directed by Chris Nickin, as the character called Coach Winters. The movie is about a wrestler named Scott Reynolds who is the states best 152 pound wrestler. The teams 171 pound wrestler breaks his leg and coach Winters (acted by Dan Severn) moves Scott up to the 171 pound division. And if Scott wants to go to college and earn a scholarship, in order to do this, he must win in his new weight class.
In 2014, Severn acted in College Fright Night which is a comedy/horror movie directed by Brad Leo lyon. Daniel plays as a police officer.
In 2016, Daniel Severn acted as a referee in Beyond the Game which is an action movie directed by Erken Ialgashev and written by J. Stephen Maunder and David Mitchell. The plot summary is contestants in a reality show have to fight to survive.
Also in 2016, Severn starred as the character Rich Chandler in The Fight Within, which is a sport/action/romance movie directed by Michael William Gordon. The movie is based on Logan Chandler, an MMA fighter.
Amateur wrestling career
Severn has a long history in Greco-Roman and freestyle wrestling. His amateur wrestling career started in high school and according to many was an "absolute machine" at 191.5 pounds. He won both sports' national championships in 1976 and was named the "Outstanding High School wrestler in the nation". Before his 18th birthday, he was already ranked top six in the nation in the open division and placed in the Olympic trials.
He was a three time All-American at Arizona State University, the original Sunkist Kid of the Sunkist Kids, and a wrestling coach at both his alma mater Arizona State and Michigan State. In addition to his home country, he has wrestled in Canada, Mexico, Brazil, Japan, England, and several other countries.
Severn failed to win in Olympic trials in 1984 and 1988, and was a finalist in the trials. During the 1984 Olympic trials, he lost the final qualifying match in controversial fashion to eventual gold medal winner Lou Banach, a match that Severn credits with launching his career. "I would have retired in 1984 from competition had everything gone the way it should have gone...I should have been on the Olympic freestyle wrestling team and I should have won the gold medal. Instead, I went to Los Angeles as the alternate, and saw the guy I thought I beat win the gold medal. It was really tough for me to swallow that. That's what kept me going on." In his long career, he has held many national and international titles. He was often introduced to the UFC Octagon as holding more than 100 in total. Severn also held the US national record for victories by pin from 1976 to 1992.
Severn began his career in combat sports as a Greco-Roman and freestyle wrestler. He quickly became a top high school and collegiate wrestler capturing many titles, honours, and several national and world titles. As a high school wrestler Severn was a two-time national champion and set eight national records in his career. Severn was inducted into Arizona State University's wrestling hall of fame at the end of his collegiate career.
After completing his degree program and graduation Severn entered numerous competitions from 1982 to 1994 that took him to Japan, Hungary, Cuba, France, and Turkey. On each trip, Severn captured another title. He also secured 13 National AAU wrestling championships during those years. The Beast also tried his hand at coaching wrestling at ASU and Michigan State University as he continued to compete and excel after his collegiate career.
Severn has been profiled in the press around the world in such publications as USA Today, People, Karate and Kung Fu Illustrated, Black Belt Magazine, MAD, Full Contact Fighter, and many of the pro wrestling publications. Severn also runs a wrestling product company and holds annual wrestling clinics for kids of all ages. He has appeared on 48 Hours, 20/20, The Gordon Elliott Show, Nash Bridges, and many commercials.
Severn has developed a 10,000-square-foot (930 m2) training facility on his property called "Michigan Sports Camps" in Coldwater, Michigan. This facility is able to house and train individuals for mixed martial arts, boxing, kickboxing, amateur wrestling and professional wrestling.
Mixed martial arts career
Dan started competing in Judo, a form of mixed martial arts in college.
In 1994, Severn started competing in the Ultimate Fighting Championships. He was the first world-class wrestler to enter the UFC, foreshadowing the period of dominance by wrestlers such as Don Frye in UFC 8 and 9 and Mark Coleman in UFC 10 and 11. Severn entered the UFC in 1994 at UFC 4: Revenge of the Warriors, where he impressed many UFC fans by executing two impressive back suplexes on Anthony Macias. In the finals of UFC 4, Severn was defeated by Royce Gracie who secured a triangle choke for the victory. The submission loss came after Severn was in Gracie's guard for almost 15 minutes.
He soon returned to mixed martial arts competition, defeating several opponents to capture the tournament championship at UFC 5: Return of the Beast. Severn's second fight was with Russian Oleg Taktarov at UFC 5. He won by TKO after the referee stopped the fight due to a cut.
After winning UFC 5, Severn was matched up with Ken Shamrock at UFC 6 to determine the first UFC Superfight Champion, but was defeated by Shamrock early in the fight via submission.
Severn then entered the UFC's Ultimate Ultimate 1995, which at the time was the toughest and most competitive tournament in UFC history, consisting of past UFC tournament champions and runners-up. Severn defeated Paul Varelans, David "Tank" Abbott, and UFC 6 Tournament Champion Oleg Taktarov all in the same night to capture the tournament title.
With this win, Severn earned a rematch and title shot against then current UFC Champion Ken Shamrock for the UFC Superfight Championship. Severn won a split decision in what most fans regard as one of the worst fights in MMA history, mainly due to legal issues surrounding the event. With the win, Severn captured his third title for the promotion.
When Dan Severn made his entrance in his fights, he would carry the National Wrestling Alliance Worlds Heavyweight Championship out of respect for his passion for professional wrestling, vice versa for when he made his entrance in WWE with his UFC Championship.
Severn managed his friend and fellow UFC Champion Don Frye during UFC 8. In 1999, Severn founded a new mixed martial arts promotion intended to provide a platform for amateur fighters, called The Danger Zone, in which Severn has also fought. Severn has also trained and became a mentor to notable mixed martial artists including former UFC Light Heavyweight Champion Rashad Evans, The Ultimate Fighter competitor Luke Zachrich, Sean Sherk, and former UFC Light Heavyweight Champion Quinton "Rampage" Jackson.
Severn was inducted into the UFC Hall of Fame at UFC 52.
Severn continued his MMA career on 29 January 2011 by racking up his 97th, and 8th straight, victory in a win over Scott Fraser. In doing so he won the Elite 1 Heavyweight championship. The end came at 4:59 of Round 2 as Fraser tapped to Severn's arm triangle which he has used to secure his last three victories. The event took place at the Casino New Brunswick in Moncton, New Brunswick, Canada.
He successfully defeated Cal Worsham again, this time via unanimous decision in the main event of Legends Collide 2 on 20 February 2011. Held under the long running Gladiator Challenge promotion in San Jacinto, California, Severn picked up his 9th straight win to improve his record to 98-16-7.
Severn earned his 100th career victory on April 16, 2011 with a submission victory over Aaron Garcia at KOTC: Texas.
Dan Severn is one of only three fighters to have over 100 wins in mixed martial arts, and he has beaten the other two fighters.
Retirement
On January 1, 2013, Severn announced his retirement from MMA competition.
Return to active competition (2016–present)
Severn was scheduled to face fellow mixed martial arts veteran Tank Abbott on March 20, 2016 in a MMA match for the upstart URFight promotion. The bout was later scrapped after Tank suffered an injury during training, Severn later appeared at the event and stated he plans to continue his fight career and hopes to fight at a future URFight event.
Dan still wants to compete. He says that he wants a last match with Ken Shamrock to "settle the score". Since Dan did not get this fight as planned in 2016. The fight did not occur due to Ken pulling out a week beforehand. Dan was "pissed" and called him "no balls".
Early professional wrestling career
As he is accomplished in amateur wrestling, Severn is an accomplished professional wrestler too, having worked for UWF International in Japan, the National Wrestling Alliance (NWA), and the World Wrestling Federation (WWF). Severn claims Lou Thesz as an influence to professional wrestling. Severn suffered more injuries in professional wrestling than Mixed Martial Arts.
Dan Severn originally started competing in professional wrestling in 1992 for UWF-I (Universal Wrestling Federation International) under the Union Of Professional Wrestling Force. This is the international version and not to be confused with UWF-J which is the Japanese version. In his debut match on November 25, 1992, he defeated Yuko Miyato. (also known as Shigeo Miyato) He then defeated the likes of Yoji Anjo, and Kiyoshi Tamura, which lead to 1993. On February 14, 1993, Dan Severn was defeated by Nobuhiko Takada. This was Severn's first official loss in professional wrestling.
On January 28, 1994, Severn began to wrestle for AAPW (All American Pro Wrestling) Dan Severn faced Shinobi in a winning effort. One day later he beat his former trainer, Al Snow on an AAPW (All American Pro Wrestling) show. Severn began to branch out to other promotions such as BCW (Border City Wrestling) and CWF (continental championship wrestling). On August 13, 1993 in UWF-I, Severn and Gary Albright defeated Kiyoshi Tamura and Nobuhiko Takada. This was Severn's first tag team match, thus beginning his tag team career. 1993 was the first year that Severn made the Pro Wrestling Illustrated 500, at No. 389.
During his time with the Union Of Professional Wrestling Force International, Dan participated in the Best Of The World 1994 tournament, Dan finished before the semi-finals.
On January 6, 1995 at NWA Sabu, Severn defeated Johnny Johnson in a "Wrestling vs Boxer" match. On February 18, 1995, Severn was the number one contender against Bruiser Beldam for Midwest Territorial Wrestling Heavyweight Championship at a MTW show. However the match ended in a no contest thus saw Beldam retain the title. This was
National Wrestling Alliance (1995-present)
He entered the National Wrestling Alliance in 1995, and defeated Chris Candido for his first NWA World Heavyweight Championship on a Smoky Mountain Wrestling card. Severn went on to win the UFC Super-Fight Heavyweight Championship that year, making him the first and only man to hold an MMA and a professional wrestling championship simultaneously. Severn held the NWA Championship for four years, the longest reign in over two decades and as of currently the third-longest reign in the belt's history. Severn defended the title on various NWA promotions such as NWA New Jersey and Outaia Pro Wrestling.
Severn was ranked No. 4 for the "most inspirational wrestler" award and No. 35 on the PWI 500 by Pro Wrestling Illustrated in 1995.
Severn paid tribute by defending the NWA title on the following shows: On April 12, 1997 on the NWA 2nd Annual Eddie Gilbert Memorial Brawl, Dan Severn fought Dory Funk Jr. and the match ended in a double count-out for Severn to retain the NWA world heavyweight title. On February 28, 1998 on the NWA 3rd Annual Eddie Gilbert Memorial Brawl, Dan Severn defeated Franz Schuhmann to retain the NWA world heavyweight title.
In 2010, Severn was inducted into the National Wrestling Alliance Hall of Fame.
From 2000 onwards, Severn still occasionally competes on National Wrestling Alliance territories throughout North America.
World Wrestling Federation (1997-1999)
Severn made his first appearance in the WWF with the NWA worlds heavyweight championship on June 23, 1997 to join the color commentary team. Severn had not signed a contract with WWF by this point. He commentated on Ken Shamrocks match against Rockabilly (Billy Gunn). Ken won the match with a belly-to-belly suplex. After the match, the two had a stare down and eventually shook hands.
As NWA champion, Severn debuted in the World Wrestling Federation (renamed to World Wrestling Entertainment) in 1998 during a story line where the NWA invaded the WWF. Severn also wrestled on NWA territories at the same time during his tenure with the WWF. Severn was first seen attacking the headbangers when they were feuding with Bob Holly and Bart Gunn, who were a part of the NWA invasion. In his debut match, he defeated Flash Funk in quick fashion. He was briefly managed by Jim Cornette and who commentated during his matches and helped "get him over". During his entrance, he and Jim carried his titles consisting of UFC/MMA championship belts and the NWA world's heavyweight title. it was stated that "He has so many titles he keeps some at home because he cant take them in the airport" by Jim Cornette, which is why Dan brought his most prestigious championships. His character was portrayed as a heel (villain). Like Flash Funk, he defeated multiple opponents afterwards, the likes of Savio Vega and Mosh, in quick fashion and by showing some of his Mixed Martial style and ability. This led to a winning streak. The NWA invasion was brief and saw the debut of The New Midnight Express and a repackaged Jeff Jarrett. Barry Windham was also a member. Severn would tag team with these members from the stable. Severn would then leave the stable soon after to continue further singles competition on his own.
He feuded with old MMA rival Ken Shamrock, where the WWF played up their history in UFC. During his one-year tenure, he competed in the Brawl for All tournament, (a predetermined, real contact boxing knockout competition) beating The Godfather in the first round. However, he withdrew prior to the quarterfinals, allowing The Godfather to advance by default. He would also take part in the 1998 King of the Ring tournament, defeating D'Lo Brown and Owen Hart before losing to The Rock in the semi-finals.
Dan made his WWE Shotgun Saturday night debut in the opening match against G.I Will in a squash match. On the June 8, 1998 episode of Monday Night Raw, Severn would (kayfabe) injure Brown's rib cage via the bow and arrow submission hold, causing him to wear a chest protector for the next few months. On July 28, 1998, Severn competed against D'Lo Brown for the WWE European Championship. He would win the match by disqualification, meaning Brown retained the championship.
Later that year he was involved in a storyline with Owen Hart, where Hart caused an (kayfabe) injury to the neck of Severn, via a piledriver. He was part of the 1999 Royal Rumble, being the 8th entrant and lasting almost 6 minutes before being eliminated by Mabel. He left WWF due creative differences. His last match was on the following Raw, where Steve Blackman defeated Severn via disqualification. In house shows leading up to this, Blackman would defeat Severn every time.
According to Severn, WWF asked to him to tattoo "666" on his forehead ("the mark of the beast") and become an Undertaker disciple, presumably as part of his Ministry of Darkness stable forming during that time. This caused Severn to ask for his release from the company.
Severn, in a recorded interview stated that the talent of the locker room was scared of him. He said he noticed this when they referred to him as "Mr. Severn" and thought it was a "rib" (joke) as well as wrestlers avoiding him. He asked one of the talent and they responded saying "You scare us. We're afraid that you're going to wig out in one of our matches."
Independent circuit (2000-present)
Severn appeared in 2000 in the short-lived WXO promotion. In 2002, he again won the NWA World Heavyweight Championship, this time from Shinya Hashimoto in Japan. This title reign was controversial and short-lived, as the title was stripped from Severn when he was unable to appear on the inaugural NWA-TNA pay-per-view to defend his title; the belt was won that evening by Ken Shamrock.
Severn founded Price of Glory Wrestling with Mark Pennington, based out of Coldwater, Michigan in June 2004. Utilizing the many students at his pro wrestling school Michigan Sports Camps, they created the now popular promotion running on a monthly basis. Severn has competed many times on Price of Glory Wrestling against the likes of Jimmy Jacobs, N8 Mattson, CJ Otis, Jack Thriller and more. He was a referee for Price of Glory 17: Merry Massacre in 2005.
In 2006 Severn wrestled on AWE, the television series which had 1 season and 7 episodes on the fight network. After this, the AWE folded due to financial issues.
On June 21, 2009 on Price of Glory wrestling (PoG), Severn and Johnny Dynamo had a career vs career match in which the loser has to end their career. Both competitors cut a promo on each other, Dan worked as the face meanwhile Johnny worked as a heel. Johnny, who had the Price of Glory heavyweight championship defended the title in this match. After a technical match-up, Severn came out as the victor and won the Price of Glory Heavyweight championship. The show ended with the two wrestlers showing respect to each other and the roster coming out in respect of the end of Dynamos career.
In 2013, on Great North Wrestling (GNW) Dan faced Hannibal for the Great North Wrestling Canadian Championship in a losing effort.
In May 2016, Dan signed with AIW for a promotional deal. He was put into a championship tournament named the "JT Lightning Invitational Tournament 2016" Severn advanced by defeating Colin Delaney. Severn was knocked out of the tournament in the semi finals in a fatal four-way match when Raymond Rowe was the victor against Dan, Tim Donst and Tracey Williams.
On February 4, 2017, Severn was inducted into the War Wrestling Hall of Fame in Lima, OH.
On May 12, 2017, Dan Severn competed at Gladiator Championship Wrestling against Brent Myers in a winning effort via his Beast Choker finishing submission move. Then on June 3, Dan returned to Price of Glory Wrestling where he defeated "so fine" Frank Isaac Anderson, who Severn trained to become a professional wrestler.
Personal life
Dan has four brothers. He and his four brothers were All-American wrestlers in high school and college.
Severn was born in Flint, Michigan, and went to High School at Hill McCloy HS located in Montrose, Michigan. He has 5 children.
His son, David Severn is a professional and amateur wrestler. He has won two state championships in his home-state of Michigan.
He has a book published named "The Realest Guy in the Room: The Life and Times of Dan Severn" which consists of The Beast's career and life. The authors of this book are Jim Cornette, who was his former wrestling manager, Ian Douglass and Dan himself. The book was originally published on the 7th of July 2016. An autobiography version is also available. The book was sponsored by WhatCulture.
In August 2016, Severn called out Brock Lesnar on his PED usage in UFC. Severn made it clear on a Reddit page that he doesn't "think positive" of Lesnar.
Dan Severn states that he does not watch any television. Hence the reason why he doesn't keep updated with current UFC/WWE.
Severn owns his own Mixed Martial Arts Camp. located on the N Fiske Road, Coldwater, Michigan.
In professional wrestling
Finishing moves
Armbar (sometimes with a head trap)
Beast Choker (Dragon sleeper with body scissors)
Bow and arrow
Cross armbar
Scarf hold
Single arm and leg wrench
Waki Gatame
Signature moves
Belly to belly suplex
Back-to-belly piledriver, usually transitioned into an armbar
Double leg takedown followed by shots to the ear with palms of hands
German suplex
Guillotine choke
Gutwrench suplex
Hammerlock
Heel hook
Armlock
Lifting single underhook facebuster
Rear naked choke
Spear
Nicknames
"Freddie Mercury" (used in a derogatory way)
"King of the championship belts"
"The Chuck Norris of professional wrestling"
"The Beast"
"The Realest Guy in the Room"
Wrestlers managed
Owen Hart
Managers
Al Snow
Jim Cornette
Athletes trained
Al Snow (The two individuals trained each other)
Becky Levi
Bobby Sharp
Bryan Skyline
Carter Grey
Chase Matthews
Christian Able
CJ Otis
David Severn (son)
Epico
Frank Isaac Anderson
Geza Kalman Jr.
James Woodin
Jimmy Redding
Johnny Dynamo
Joseph Schwartz
Kasey Geyer
Luke Zachrich
Mike Musso
Mike Roberts
Noah Lott
Monty Brown
Rashad Evans
Rastakhan
Robert Street
Sean Sherk
Sean Tyler
Quinton "Rampage" Jackson
Entrance music
"Eye of the tiger" by Survivor (Independent circuit)
"Fighter" by Jim Johnston (WWF)
"Thunderstruck" by AC/DC (Japan)
"TruSiak" by Jim Johnston (WWF - only used in debut match)
In other media
Daniel is featured on the front covers of many MMA magazines such as the TaeK won Do Times and Karate Kung-fu.
Severn attended Wrestle con in 2017.
Amateur wrestling
Arizona State University wrestling Hall of Famer
1980 Summer Olympic team alternate
13 National AAU wrestling championships from 1982 to 1994
1984 Summer Olympic team alternate
1985 Canada Cup Gold Medalist
1988 Summer Olympic team alternate
References
Dan Severn Wikipedia
(Text) CC BY-SA