8.2

/

10

Alchetron

8.2

Rate This




Director

Kang Je-gyu


Initial DVD release

February 15, 2005 (USA)




Duration




Language

Korean




Genre

Action, Drama, War




Music director

Lee Dong-jun




Country

South Korea







Release date

February 6, 2004 (2004-02-06)




Writer

Richard Epcar (dubbed version), Ji-hoon Han, Je-kyu Kang, Sang-don Kim




Initial release

February 3, 2004 (South Korea)




Cast

Jang Dong-gun (??? (Jintae Lee)), Won Bin (Lee Jin-seok), Lee Eun-ju (?? (Yeongsin)), Gong Hyung-jin (?? (Yeongman)),

Park Jeong-Woo

, Jo Yoon-hee (Lee Jin-seok's granddaughter)


Similar movies

Indiana Jones and the Temple of Doom

,

Indiana Jones and the Last Crusade

,

National Treasure

,

National Treasure: Book of Secrets

,

Lara Croft Tomb Raider: The Cradle of Life

,

Lara Croft: Tomb Raider



Tae guk gi the brotherhood of war artillery scene
Taegukgi: The Brotherhood of War (Korean: 태극기 휘날리며; Taegukgi Hwinallimyeo) is a 2004 South Korean war film directed by Kang Je-gyu. It stars Jang Dong-gun and Won Bin and tells the story of two brothers who are forcibly drafted into the South Korean army at the outbreak of the Korean War.
Contents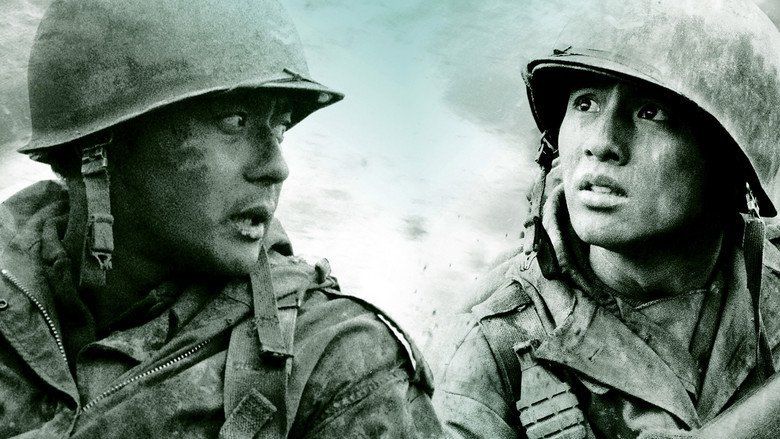 Kang Je-gyu made a name for himself directing Shiri and was able to attract top talent and capital to his new project, eventually spending USD $12.8 million on production. The film became one of the biggest successes in the South Korean film history up to that time, attracting 11.74 million people to the theatre, beating the previous record holder Silmido.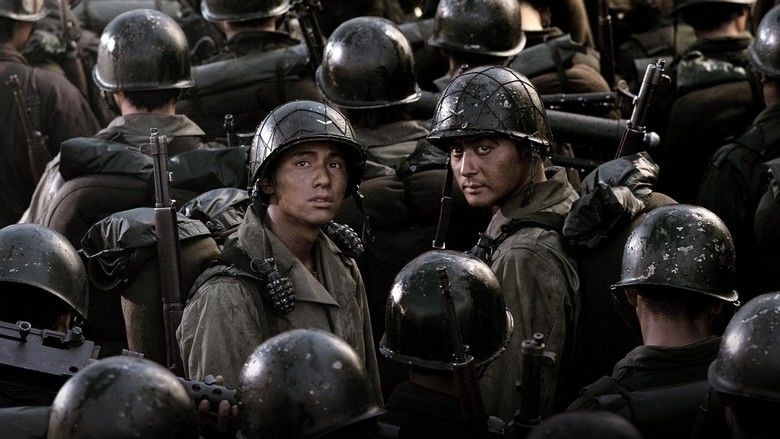 Plot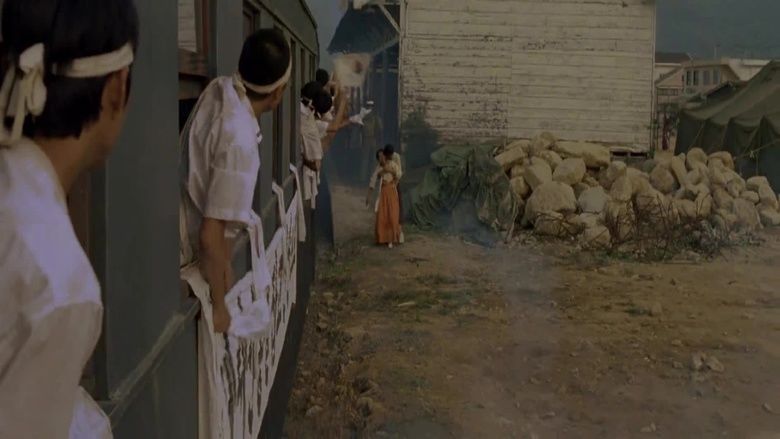 In 2003, while digging up remains at a Korean War battlefield to set up a memorial site, a South Korean army excavation team notifies an elderly man that they identified some remains as his own, after finding his name on the active list, not on KIA or MIA lists.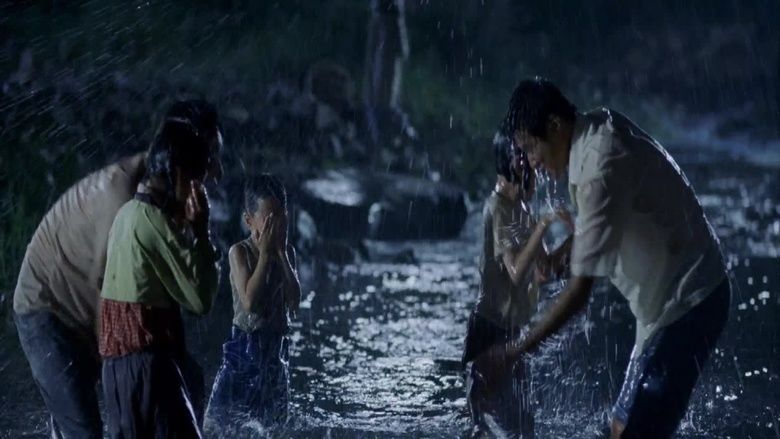 Decades earlier, in June 1950, in the South Korean capital of Seoul, the Lee family go about their lives. Lee Jin-tae owns a shoeshine stand to pay for his younger brother Jin-seok's education. Jin-tae also bought a silver pen for Jin-seok. Jin-tae's fiancée Young-shin works with the Lee's noodle shop. On June 25, 1950, North Korea invades South Korea. Both brothers are forcibly conscripted. They then become a part of the 1st Infantry Division, fighting at the Pusan Perimeter and then advancing north. Jin-tae is told by his commanding officer that if he can earn the highest award for a South Korean soldier, the Taeguk Cordon of the Order of Military Merit, his brother can be sent home. Jin-tae willingly volunteers for many dangerous missions and is quickly promoted to the rank of Chungsa (Sergeant). His heroic feats during the urban battle of Pyongyang finally result in Jin-tae being nominated for the medal. His combat experiences quickly brutalize him into a cold-blood ruthless killer, which worries his horrified younger brother.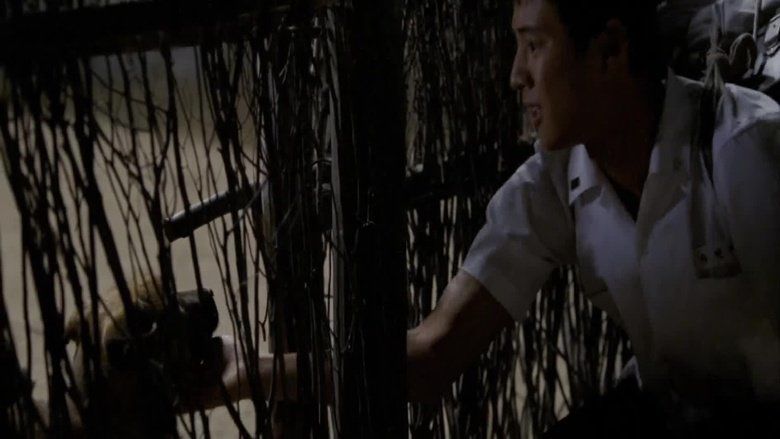 The U.N. coalition is eventually forced to retreat all the way back to Seoul when the Chinese intervene in the war on the North Korean side. Jin-tae gets his medal but Young-shin is captured by a South Korean militia, and the brothers attempt to stop them from executing her for treason when she is accused of having joined a communist party under the Northern occupation. During the struggle, Young-shin is shot dead and the brothers are arrested for trying to rescue her. In the jail, Jin-tae's request to release his brother is refused and the security commander orders the prison to be set on fire when the enemy forces approach. Trying to rescue his brother, Jin-tae loses consciousness and wakes up to believe Jin-seok died in the fire. He brutally murders the surrendering prison commander just before he is captured and restrained by Chinese soldiers.
In truth, however, Jin-seok had been transferred to a military hospital after barely escaping and being saved by a soldier nicknamed Uncle Yang. He learns that his brother has defected to the North Koreans and immediately rejoins the South Korean army to fight at the 38th parallel, but is denied permission to fight. Jin-seok escapes and runs to the North Korean side, surrendering and claiming that he is the brother of Jin-tae, who is now the fanatical leader of an elite North Korean formation known as the "Flag Unit". The North Koreans think Jin-seok is a spy, but as they are about to take him to the command post for interrogation, their position is attacked by American and South Korean forces. After being freed, Jin-seok makes his way through the chaos in search of his brother when the "Flag Unit" arrives to reinforce the North Koreans.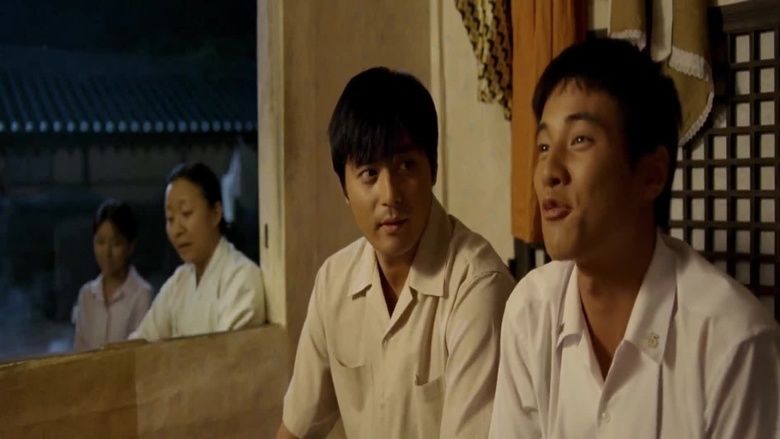 Not recognizing his own brother, the crazed Jin-tae desperately attempts to kill Jin-seok, but is wounded at the last moment. Jin-seok attempts to carry him away but is shot in the leg. Jin-tae then finally is brought back to his senses recognizes his brother, but their reunion is short lived because North Koreans are closing on them. Jin-Tae tells his brother to leave, and Jin-seok initially refuses, but goes after Jin-Tae promises that he will meet him back at home. As the wounded Jin-seok limps away to safety, Jin-tae mans a machine gun and begins firing at North Koreans, covering for his brother before being finally gunned down in a hail of fire.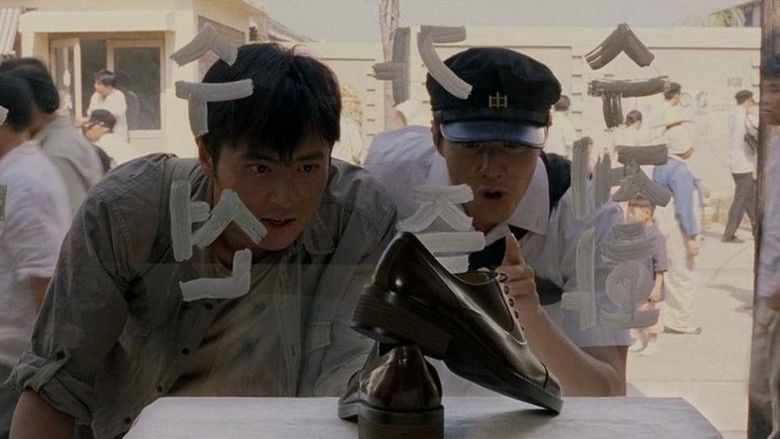 In 2003, the elderly man stands at the excavation site and it is revealed he is in fact Jin-seok and the remains discovered there belong to Jin-tae. He examines the excavated items, including the long lost silver pen, and begs his brother's skeletal remains to speak to him, quoting his promises as his granddaughter looks on with sympathy. Back in the 1950s, in the aftermath of the Korean War. Jin-seok returns to his mother, sees the shoes his brother finished making, and heads off with Young-shin's younger siblings in a now-peaceful Seoul. He reassures them that he will return to school, thereby fulfilling the promise he made to Jin-tae.
Cast
Jang Dong-gun as Lee Jin-tae
Won Bin as Lee Jin-seok, Jin-tae's younger brother
Lee Eun-ju as Kim Young-shin, Jin-tae's fiancée
Choi Min-sik as North Korean commander
Gong Hyung-jin as Yong-man
Ahn Gil-kang as Sergeant Heo
Jang Min-ho as old Lee Jin-seok
Jeon Jae-hyeong as Yong-seok
Jo Yoon-hee as Lee Jin-seok's granddaughter
Kim Su-ro as Anti-Communist Federation member
Joo Da-young as Young-ja
Title
The film's title is the name of the pre-war flag of the People's Republic of Korea, the flag of the Provisional People's Committee for North Korea as well as the current flag of South Korea, featuring the Taegeuk symbol. It was released in the United Kingdom as Brotherhood: Taegukgi and the United States as Tae Guk Gi: The Brotherhood of War.
Soundtrack
The music was composed by Dong-jun Lee, and released on February 23, 2004 as a single CD, produced by Yejeon Media in South Korea and Avex Trax in Japan. It has 25 tracks, with seven bonus tracks, including a solo piano and chamber ensemble arrangement of the main theme. The "haunting" main theme's lyricism, present throughout several of the tracks, was compared favorably to music of film score composers Ennio Morricone and John Williams. Although it was received generally positively, one critic argued that the film was tragic enough already, and needed "a more subtle soundtrack."
Reception
At the 50th Asia Pacific Film Festival, Taegukgi won the "Best Film" award, while Kang Je-gyu was awarded the "Best Director". It was one of four Korean movies screened at the 2006 International Fajr Film Festival in Iran. At the 2004 Grand Bell Awards, the main awards for film in South Korea, Taegukgi won three technical awards, for art direction, cinematography and sound effects.
According to the numbers at Box Office Mojo, Taegukgi earned ₩64.8 billion in South Korea, $1.1 million in the United States playing in limited release and $68.7 million overall worldwide, to finish as the 75th highest-grossing film in the world in 2004.
In addition to its record-breaking reception in South Korea, the film has also achieved positive responses abroad. Taegukgi holds a fresh rating of 80 percent at Rotten Tomatoes. Most positive reviews cite its unflinching portrayal of war and praise it for showing the brutality of both the North and South Korean armies. The film is also recommended by the War Nerd Gary Brecher.
References
Taegukgi (film) Wikipedia
(Text) CC BY-SA
Taegukgi (film) IMDb
Taegukgi (film) themoviedb.org