Sport(s)

Basketball




1989–1991

Loveland HS (asst.)




Education

University of Kansas




1981–1985

Kansas




Spouse

Ann Schell





Record

108–68 (.614)




Role

Basketball Coach




Title

Head coach




Name

Tad Boyle




Conference

Big 12 Conference







Born

January 6, 1963 (age 52) Greeley, Colorado (

1963-01-06

)


1988–1989

Greeley West HS (sophomores)




Team

Colorado Buffaloes men's basketball




Children

Pete Boyle, Claire Boyle, Jack Boyle




Similar People

Askia Booker, Spencer Dinwiddie, Josh Scott, Andre Roberson, Xavier Johnson
Tad Boyle: Building Your Transition Offense and Team Culture
Thomas Martin "Tad" Boyle (born January 6, 1963) is an American college basketball coach and the current head men's basketball coach at the University of Colorado. He was named the 18th coach in University of Colorado men's basketball history on April 19, 2010 replacing Jeff Bzdelik. Boyle was named as an assistant coach for USA Basketball a second time in 2015 He played collegiately at Kansas under coach Ted Owens and Hall of Fame coach Larry Brown.
Contents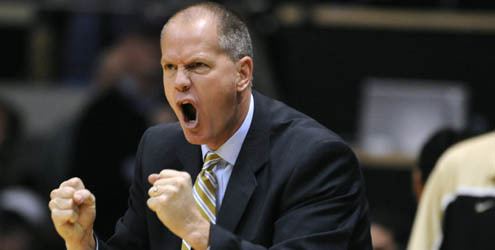 While playing for the Jayhawks, Boyle played on two NCAA Tournament teams in 1984 and 1985. He served as team captain his senior year, which was 1988 NBA Draft choice Danny Manning's freshman season and University of Maryland coach Mark Turgeon's sophomore season.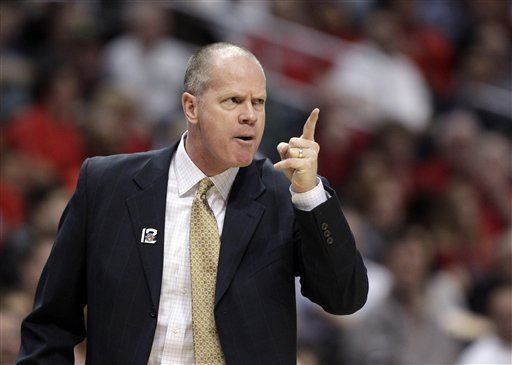 Before heading to play collegiately at Kansas, Boyle was a standout performer at Greeley Central High School, where he led the Wildcats to a state championship as a senior in 1981 and earned Colorado Player of the Year honors, as well as being selected to the Converse All-American team. His high school jersey was retired at the conclusion of his senior season.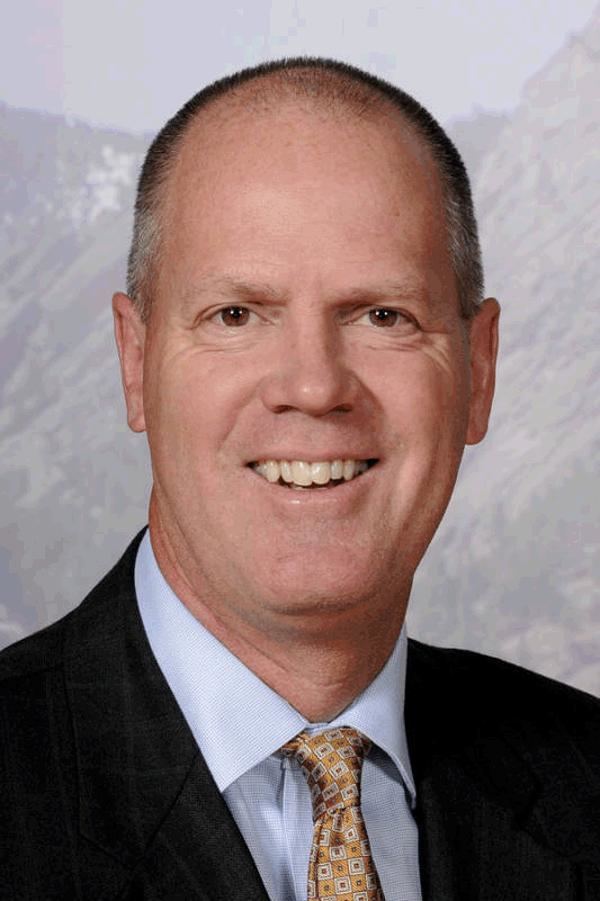 Mile high sports show interview with colorado head basketball coach tad boyle
Collegiate playing career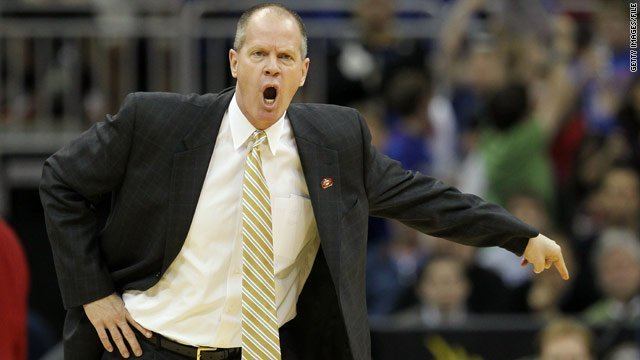 Boyle played collegiately for legendary coach Larry Brown at Kansas (1981–85). He was a member of two NCAA Tournament teams (1984, 1985) and was part of the 1984 Big Eight Tournament championship squad. As a senior, Boyle captained the Jayhawks, which featured freshman Danny Manning, who three years later led the Jayhawks to the NCAA Championship.
Early days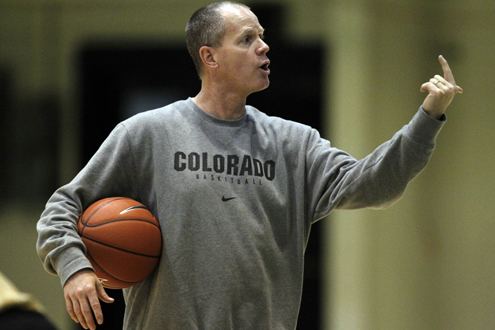 After earning a bachelor of science degree in business administration from Kansas in 1985, he became a commodities broker in Kansas City. In 1986 he returned to Colorado and has continued his career as a Commodities Broker where Boyle also got back into basketball and went on to serve for six years as a high school basketball coach at various Colorado programs. He was the sophomore basketball coach at Greeley (Colo.) West for a year and then was an assistant coach at Loveland (Colo.) High School for two years. From there, he served at Longmont (Colo.) High School for three years.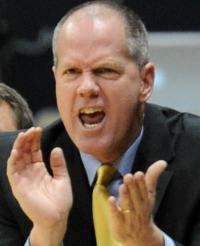 A car accident in 1994 changed Boyle's career forever. Boyle was heading to work one morning when somebody ran a red light and plowed into his vehicle at the intersection of McCaslin Boulevard and South Boulder Road in Louisville Colorado. The collision crushed the front of Boyle's car. He was knocked unconscious, but the air bag likely saved his life. At that point, Boyle was earning six figures as a stockbroker and considered his "other" job, as head coach at Longmont High, to be little more than a hobby. Later that year, Boyle received a phone call from his former University of Kansas teammate, Mark Turgeon, the current Maryland coach, then an assistant at Oregon. Turgeon stated that there was an opening on Oregon's staff, but it was a restricted earnings position that earned $16,000 a year. Boyle, not married at the time, decided to take the plunge into a full-time coaching gig.
Oregon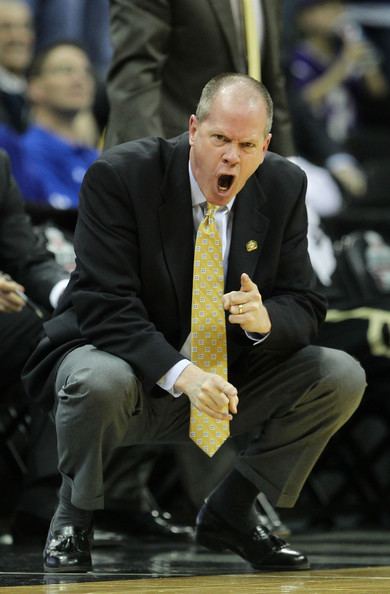 Boyle coached alongside Turgeon, his former teammate at Kansas, at Oregon under Jerry Green. Beginning in 1994, he spent three seasons in Eugene, helping the Ducks to the 1995 NCAA Tournament and the 1997 National Invitational Tournament.
Tennessee
In 1997, Boyle followed Green to Tennessee, where he was director of basketball operations when the Vols won 20 games and advanced to the NCAA Tournament.
Jacksonville State
Boyle reconnected with Turgeon the following year, this time as an assistant coach at Jacksonville State (Ala.), where they helped turn a team that was 8-18 into a 17-11 squad in just one season.
Wichita State
Boyle spent six seasons as an assistant coach at Wichita State and was part of another turn around that saw the Shockers improve from 9-19 (.321) his first year there to one of the nation's top mid-major teams in 2006 when Wichita State went 26-9 and advanced to the Sweet 16 of the NCAA Tournament. The Shockers eventually lost to Final Four Cinderella George Mason in the regional semifinals, but not before they had secured the No. 21 ranking in the final collegiate polls.
Northern Colorado
A Greeley, Colo., native, Boyle was named the 17th coach in UNC history on April 25, 2006. At that point, the Bears were in the midst of a transition to Division I in its first season as a member of the Big Sky Conference. Northern Colorado finished 4-24 in his first season when squad finished last nationally in the final RPI rankings for that season. There were, however, flashes of times to come that season, including close losses to both Colorado (88-86) and Colorado State (75-66).
Over the next two seasons at UNC, he improved the team's win total from four to 13 and then 14. The Bears defeated Colorado State, 72-59, in his second season and also knocked off San Diego State, 72-59. The Aztecs were ranked among the nation's top 50 teams in the RPI rankings at that time. In year three, the Bears had improved from one conference win his first season to an even 8-8 mark and earned the school's first Division I post season trip, to the Big Sky Conference Tournament.
It all came together for Boyle in his fourth season in Greeley, as the Bears advanced to the post season for the first time in school history, advancing to the quarterfinals of the CollegeInsiders.com Tournament while racking up a school record 25 victories. He coached one first-team All-Big Sky member and also the Big Sky Conference Defensive Player of the Year.
Prior to his arrival to Boulder, he guided the Bears to a 56–66 record (.459) in four seasons, including a breakout season in 2009-10, when the Bears were 25-8 (.758) and finished second in the Big Sky Conference. For his efforts, he was awarded the NABC Division I All-District Coach of the Year, the Big Sky Coach of the Year by both The Sporting News and CollegeInsider.com, where he was also named a finalist for the National Mid-Major Coach of the Year award.
University of Colorado
"This is it (my dream job), there's no doubt," Boyle said after being named head coach on April 19, 2010. "I remember talking with (Maryland men's head coach) Mark Turgeon once when he asked me where I wanted to be in 10 years, and I said the head coach at the University of Colorado. This is a destination job. I'm humbled and honored."
In his first season (2010–11), Boyle began to set the standard by a first-year head coach, capping the season with a trip to the World's Most Famous Arena - Madison Square Garden and a National Invitation Tournament semifinal appearance. The Buffaloes won a school-record 24 games, including 18 school-best wins at the Coors Events Center, establishing one of the best home court advantages in all of college basketball.
"They're the heartbeat of this arena, they are the difference makers," Boyle said of the Coors Events Center crowd after a home victory in 2011-12. "To have that (student) section full was key, and I just want them to know that we appreciate and need them."
CU ranked fifth nationally in free throw percentage (77.8), 12th in scoring (79.6 ppg) and 19th in field goal percentage (47.3).
Boyle earned National Coach of the Week honors (Hoops Report, Jan. 10-16) after leading the Buffs to a 3-0 conference start, including wins over No. 9/8 Missouri and No. 21/20 Kansas State. The win over the Wildcats gave CU its first road win over a nationally ranked opponent since January 1997 (No. 20 Texas Tech). CU defeated four ranked teams, including a 22-point comeback win upsetting No. 5/5 Texas, 91-89.
In year two (2011–12), Boyle became the first CU coach to begin the conference season with back-to-back 3-0 starts and the first coach since Frosty Cox (1935–36, 1936–37) to win his conference opener in back-to-back years. He also won his 40th game (home win vs. Oregon) in just 61 games tying Cox (1935–39).
For his efforts, Boyle became the first CU head coach to earn the District 20 Coach of the Year by the National Association of Basketball Coaches (NABC), an award voted among his coaching peers. The 48 wins are a school-best in any two-year span of the program.
Boyle continued to make most of his "dream job" a reality for CU fans guiding the Buffaloes to the 2011-12 NCAA Tournament (third round), another 24-win season, and a conference championship in its inaugural season of the Pac-12, winning four games in four days at the Staples Center in Los Angeles.
"I'm a believer in Tad Boyle," said Jay Bilas, ESPN College Basketball Analyst. "He is not only a terrific teacher of the game with great basketball knowledge, he keeps it simple and gives his players an understanding of what you need to do to win, but a firm understanding of how teams lose, too. Boyle has tremendous toughness in him. He is demanding without being demeaning, and he puts his players in position to achieve together without fear of failing. That's what truly outstanding coaches do, and Tad Boyle is a truly outstanding coach."
In his second season at the helm Boyle faced an uphill battle, losing 4 starters, 78% of the scoring and most notably Alec Burks to the NBA (#12 overall pick to the Utah Jazz). He was able turn all of this into his second 24 win season in a row, a Pac-12 tournament championship, and a trip to the NCAA Tournament as a #11 seed, where CU advanced to the round of 32 for the first time in 15 years after beating #6 seed UNLV 68-64 in Albuquerque.
Recruiting
Going into the 2012 off-season Tad has recruited a top 25 class for the first time in CU history. The class includes 2 Top-100 recruits in Mater Dei H.S. (Temecula, CA) forward Xavier Johnson and Lewis-Palmer H.S. (Monument, CO) forward Josh Scott. During Boyle's time with the Buffaloes he has also recruited and coached 3 NBA players including Alec Burks, Andre Roberson, and Spencer Dinwiddie.
Other jobs
After his first year at CU, Boyle received interest for the head coaching position at Texas A&M vacated by his old friend Mark Turgeon, after Mark left to be the head coach at Maryland. Tad rebuffed this interest and stayed at his "dream job" at CU.
Following his second season at CU, Boyle continued to draw interest from other programs and his name was linked with the Nebraska and Kansas State openings, although he once again denied interest in both jobs stating "I want to do something special here at Colorado. I don't have any interest in other jobs. I would love it if CU were my last job."
Fan following
Under Boyle's leadership, there have been several sell-outs for CU games at Coors Event Center and increased season ticket sales. Several thousand fans also made the trip to Albuquerque for CU-UNLV and CU-Baylor NCAA tournament games. Colorado Athletic Director Mike Bohn responded to increased student interest by flying 50 students, all-expenses paid to Los Angeles for the Pac-12 tournament and taking 100 students to the NCAA tournament games in Albuquerque. After the success of the C-Unit OG 50, Colorado Athletic Director Mike Bohn repeated the trip the following year by taking another group of 50 students on an all-expense paid trip to Las Vegas for the 2013 Pac-12 tournament. However, the Buffaloes were unable to repeat as champions as they lost in the second round to the eventual runner-up Arizona Wildcats.
Personal life
Boyle is married to the former Ann Schell of Greeley, and they have two sons, Jack and Pete, and a daughter, Claire.
References
Tad Boyle Wikipedia
(Text) CC BY-SA