Covid-19
3.9

/

10

Alchetron

3.8

Rate This




Max Makowski




United States







English






January 14, 2002 (2002-01-14)




Would you ever...?




Animal (2014 film), ATM (2012 film), Valentine (film)
Taboo is a mystery thriller film directed by Max Makowski and starring Nick Stahl, Eddie Kaye Thomas and January Jones.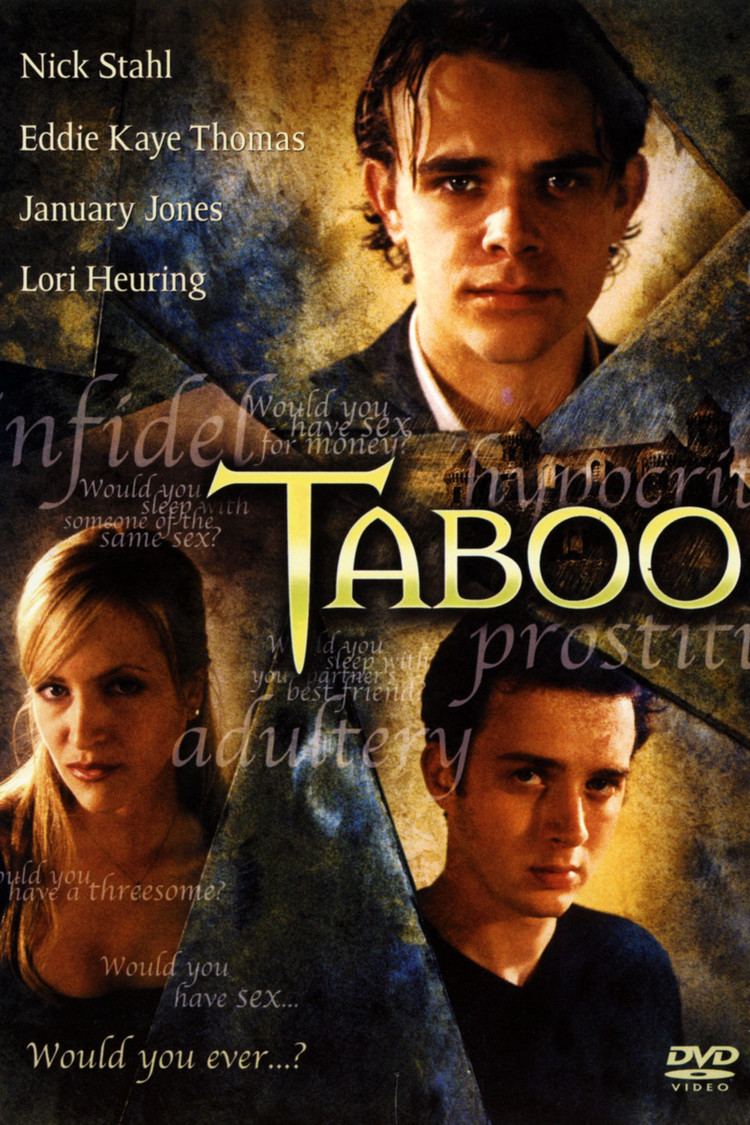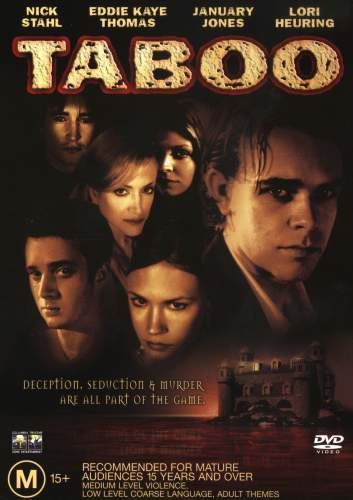 In a lone castle, three women and three men play a game of taboos, which Elizabeth initiates. Everyone must answer a tricky question with "yes" or "no", for example, admitting to a vice of erotic nature. Everything is anonymous, so it seems.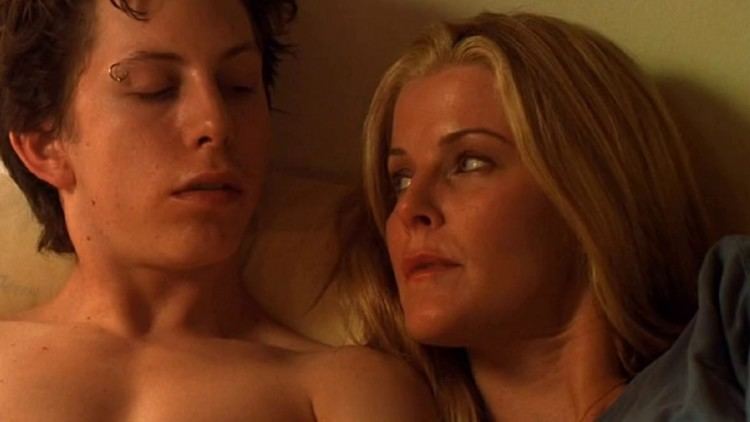 A year later they meet again in the castle, which is now owned by Christian, who has become the sole heir of his family's assets of his family and has become engaged to Elizabeth. They want to celebrate New Year's Eve. It seems like a happy night, but then Elizabeth is unexpectedly confronted with the taboo game. Piper Christian's ex-girlfriend is in a drunken stupor for the gathering, Katie is now separating from Benjamin due to him potentially being a homosexual as well as instigating arguments with Elizabeth. After a power out the cards of the previous game arrive with their answers of the year prior. Adam confronts his ex Elizabeth in the cellar as she is getting champagne and confesses to actually in the time passed having sex with a 14 year old girl, being blackmailed by an unseen watcher who videotaped the coitus in her parents' apartment. Adam accuses Elizabeth of the card delivery and his blackmail then proceeding to threaten her, Elizabeth knees him in the groin and seeks out Christian. When Christian and Elizabeth come back to the cellar they discover Adam dead of a stomach slice and rope strangulation, now stripped to his underwear and his rapist card upon his body. Considering the storm and circumstances Christian convinces Elizabeth to leave the body locked in the cellar, and the landline being dead leaves no contact for help. Benjamin's true sexuality is then brought into question by Piper and Elizabeth attempts to comfort only to be met with criticism. Benjamin is then killed via electrocution with her and Christian's ensuite bathroom bathtub and her blow dryer, with the homosexual card beside the tub. Piper after then interrupts the discovery and drunkenly proceeds off to the bathroom. As the power goes out again Piper is murdered via a dog collar strangulation. Elizabeth finds Piper's body and then looking for Christian again and trying to avoid Katie believing her to be the killer comes across her. Katie is able to disarm Elizabeth and then initiates a blindfolded game of hot and cold as means of helping her search for Christian, proclaiming her innocence in the murders claiming her and Christian to be the murderers. As they reach upstairs Christian murders Katie via a shot to the head. The two transport her body to the parlor where the other bodies are now seated. Christian has Elizabeth reveal the prior year she set up the game to reveal their moral weaknesses and exploited them to blackmail them, beginning with paying a 14 year old girl to bed Adam and video tape it. Christian claims the murders are a result of aiding her though then reveals the others have faked their death, and are out for revenge. Elizabeth flees after striking Christian in the mouth. Benjamin, Adam, Piper and Katie in the parlor go over the game and Katie becomes determined to discover Elizabeth's card from the game. Katie finds the card and it reveals Elizabeth saying yes to sleeping with a relative. Katie becomes locked in the room, Adam and Piper proceed upstairs to have sex whilst Benjamin waits outside. Christian finds Elizabeth and they finally have sex, Elizabeth reveals after she is his sister by an affair and his father murdered her mother and father. Christian then begins an actual murder spree killing Benjamin via shooting him in the head twice. Adam as Piper is showering discovers a trail of enormous blood leading to Benjamin's body. As Adam tries to leave Christian blows his head off. Christian then proceeds into the bathroom where Piper is temporarily near sighted by soap in her eyes. Christian unable to shoot her as the shotgun ammunition is empty smacks her in the face and then smashes her head with the shotgun. Katie escapes the room she was trapped in and has figured it all out finding Elizabeth who proclaim a Christian is the sole killer. Katie armed with a shotgun heads towards a billiard room pool table with ammunition and is pushed by Elizabeth against the edge of a table beating her unconscious. Christian then arrives and kills the unconscious Katie via stabbing her with a pool cue. Christian and Elizabeth talk the terms of her sharing the fortune out of possible marriage at dinner where he has poisoned the wine and Elizabeth dies. Elizabeth's final question of what will happen to him goes unanswered as he too takes a glass of the poisoned wine.
Nick Stahl as Christian Turner
Eddie Kaye Thomas as Adam
January Jones as Elizabeth
Lori Heuring as Katie
Derek Hamilton as Benjamin
Amber Benson as Piper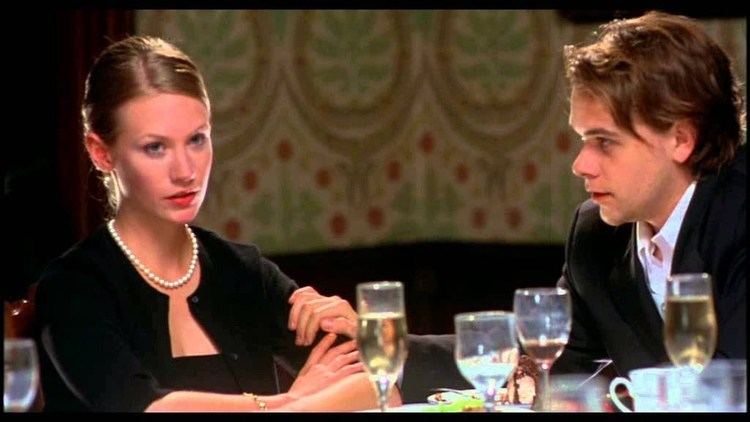 The film premiered on 14 January 2002 at the Sundance Film Festival.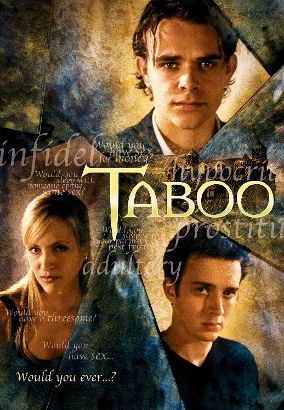 Taboo (2002 film) Wikipedia
(Text) CC BY-SA
Taboo (2002 film) IMDb
Taboo (2002 film) themoviedb.org