7.8

/

10

Alchetron

Rate This




Director

Park Chan-wook




Film series

The Vengeance Trilogy




Duration






Genre

Crime, Drama, Thriller




Initial DVD release

April 4, 2003 (USA)




Language

Korean







Release date

March 29, 2002 (2002-03-29)




Writer

Jae-sun Lee, Jong-yong Lee, Mu-yeong Lee, Chan-wook Park




Initial release

March 29, 2002 (South Korea)




Cast

Song Kang-ho

(Park Dong-jin),

Shin Ha-kyun

(Ryu),

DooNa Bae

(Cha Yeong-mi),

Ji-Eun Lim

(Ryus Schwester),

Han Bo-bae

(Yu-Sun),

Lee Dae-yeon

(Choe)


Similar movies

Intimate Confessions of a Chinese Courtesan

,

I Spit on Your Grave III: Vengeance is Mine

,

Salt

,

Mad Max: Fury Road

,

Looper

,

John Wick




Tagline

Revenge Was Never This Sweet
The vengeance trilogy sympathy for mr vengeance 2002 fighting over a remote
Sympathy for Mr. Vengeance (Hangul: 복수는 나의 것; RR: Boksuneun Naui Geot; lit. "Vengeance Is Mine") is a 2002 South Korean thriller film directed by Park Chan-wook which follows the character Ryu trying to earn enough money for his sister's kidney transplant and the path of vengeance that follows. It is the first part of The Vengeance Trilogy and is followed by Oldboy (2003) and Lady Vengeance (2005).
Contents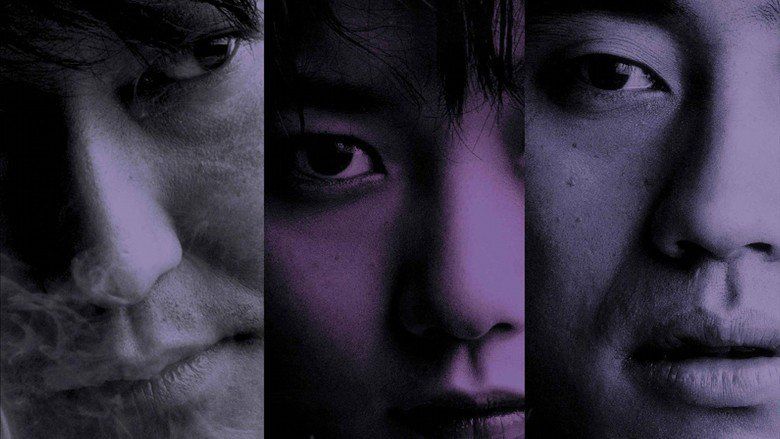 Sympathy for mr vengeance trailer
Plot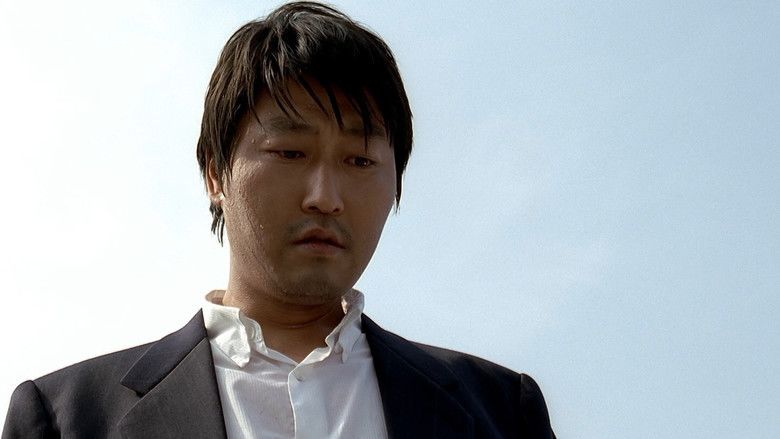 Ryu is a deaf-mute man working in a factory. His ailing sister is in desperate need of a kidney transplant, but Ryu's is not a match. After he loses his job, Ryu contacts a black market organ dealer to exchange one of his kidneys for one his sister can use. The dealers disappear after taking Ryu's kidney and money. Three weeks later, Ryu learns a donor has been found, but he is unable to afford the operation.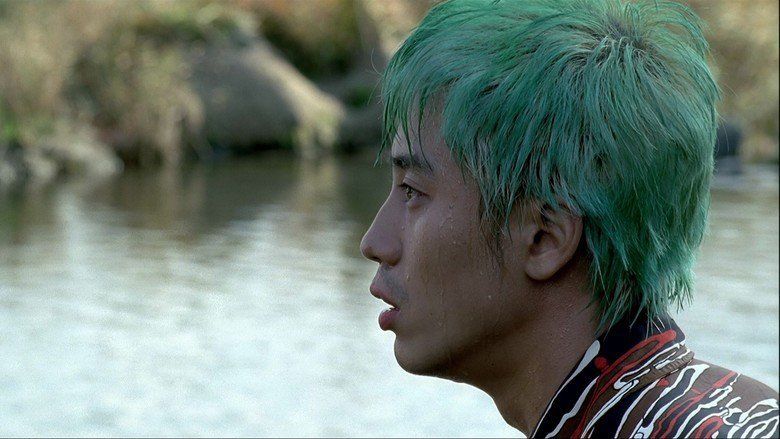 To raise money, Yeong-mi, Ryu's radical anarchist girlfriend, suggests kidnapping the daughter of an executive that fired Ryu. To avoid suspicion, they kidnap Yu-sun, the young daughter of a friend of the executive that fired Ryu. The girl stays with Ryu's sister, who believes Ryu is merely babysitting her. Ryu and Yeong-mi collect the ransom from Dong-jin, but Ryu's sister discovers the plan and commits suicide.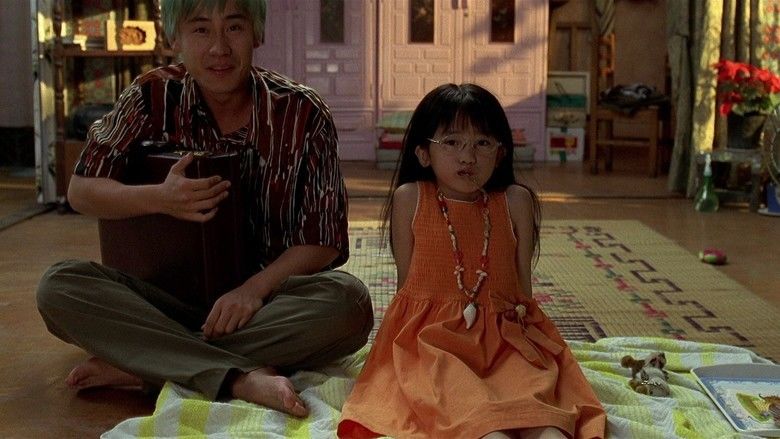 Ryu takes Yu-sun and his sister's body to a suburban riverbed they frequented as children, and begins to bury her. Distracted by the burial and unable to hear, Ryu is unaware when Yu-sun slips into the river, and she drowns.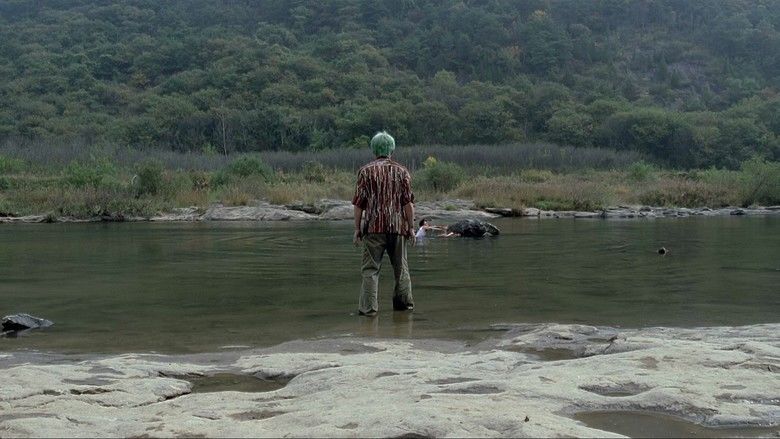 As Dong-jin mourns his daughter, he hires an investigator to find her kidnappers. Dong-jin finds Yeong-mi and tortures her. She apologizes for Yu-sun's death, but warns Dong-jin that her terrorist friends will kill him if she dies. Unfazed, Dong-jin electrocutes her. After Ryu murders the organ dealers, he returns to Yeong-mi's apartment and sees the police removing her corpse.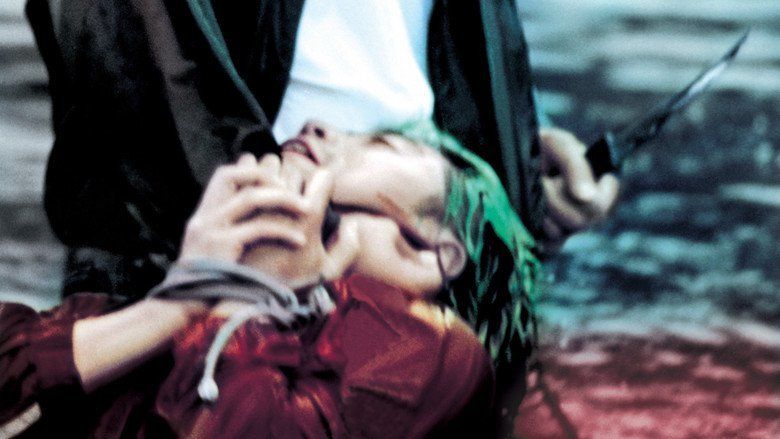 Dong-jin knocks Ryu unconscious with a booby trap. He takes Ryu to the riverbed where his daughter died, slashes his Achilles tendons and waits for him to bleed to death. After he dismembers Ryu's corpse, Yeong-mi's friends arrive. They stab Dong-jin, pin a note to his chest, and leave him to die.
Cast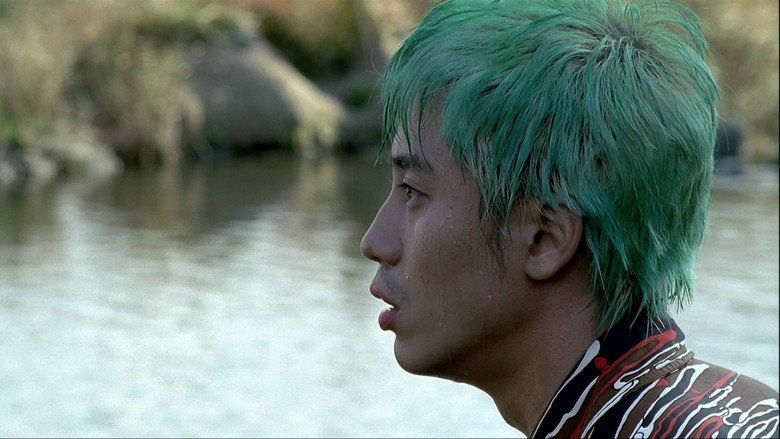 Song Kang-ho as Park Dong-jin, President of a manufacturing company and friend of Ryu's employers and the father of Yu-sun.
Shin Ha-kyun as Ryu, a deaf-mute factory worker trying to pay his sister's hospital bills.
Bae Doona as Cha Yeong-mi, Ryu's girlfriend of several years, and a member of an underground anarchist organization.
Han Bo-bae as Yu-sun, Dong-jin's young daughter who is kidnapped.
Im Ji-eun as Ryu's sister, who is in need of a kidney transplant, but afraid of becoming a burden.
Reception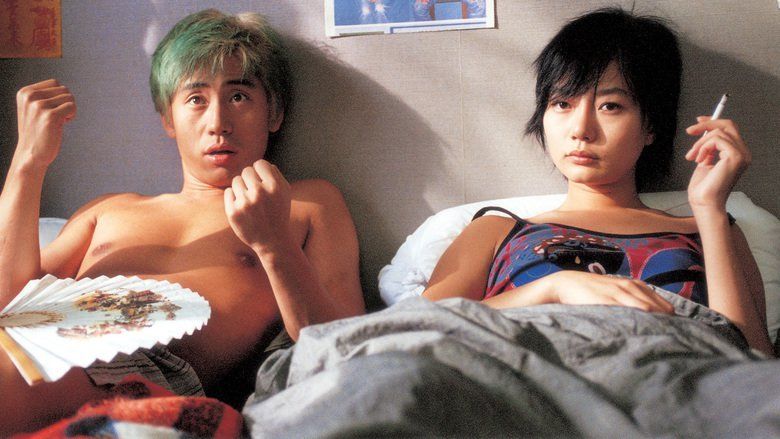 Sympathy for Mr. Vengeance opened in South Korea on March 29, 2002 and had a worldwide box office gross of US$1,954,937. Sympathy for Mr. Vengeance received a low-profile North American theatrical release from Tartan Films beginning August 19, 2005, over three years after it debuted in South Korea. In its opening weekend, it collected US$9,827 (US$3,276 per screen) from three New York City theaters. It played on six screens at its most widespread, and its total North American box office take was US$45,243.
The film was named the best movie of 2002 by Harry Knowles of Ain't It Cool News, who praised the acting and the story. Bobo Deng from HDFest complimented the director on his visuals and the gruesome effects, stating that although the film has extreme violence, it is used to help develop the story. Elaine Perrone from eFilmCritic commented on the cinematography of Kim Byung-il, saying that the film is "far more visually striking" than its successor Oldboy.
Awards
2002 Busan Film Critics Awards
Best Film
Best Director - Park Chan-wook
2002 Chunsa Film Art Awards
Best Music - Baik Hyun-jhin and Jang Young-gyu (UhUhBoo Project)
2002 Korean Association of Film Critics Awards
Best Director - Park Chan-wook
Best Screenplay - Park Chan-wook, Lee Jae-soon, Lee Moo-young and Lee Yong-jong
2002 Korean Film Awards
Best Cinematography - Kim Byung-il
Best Editing - Kim Sang-bum
Best Lighting - Park Hyun-won
2002 Director's Cut Awards
Best Director - Park Chan-wook
Remake
In January 2010, Warner Bros. acquired the right for an American remake of the film. Brian Tucker was attached to write the screenplay, to be produced by Lorenzo di Bonaventura and Mark Vahradian, in a team-up with CJ Entertainment.
References
Sympathy for Mr. Vengeance Wikipedia
(Text) CC BY-SA
Sympathy for Mr. Vengeance IMDb
Sympathy for Mr Vengeance themoviedb.org