The score was composed by progressive rock band Goblin. The film is the first of the trilogy Argento refers to as "The Three Mothers", followed by Inferno (1980) and The Mother of Tears (2007). Suspiria has become one of Argento's most successful feature films, receiving critical acclaim for its visual and stylistic flair, use of vibrant colors and its soundtrack. It was nominated for two Saturn Awards: Best Supporting Actress for Bennett in 1978 and Best DVD Classic Film Release in 2002. It has since become a cult classic, and is recognised as an influential film in the horror genre.
An upcoming remake by director Luca Guadagnino starring Dakota Johnson, Chloë Grace Moretz and Tilda Swinton, and with Harper returning in a secondary role, is set to be released in 2017, approximately forty years after the original was made.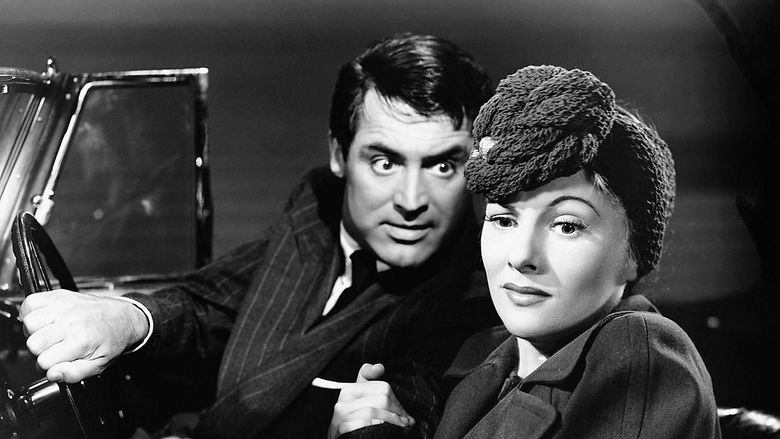 Suzy Bannion, an American ballet student, arrives late on a stormy night at the prestigious Tanz Dance Academy in Freiburg, Germany. While trying (unsuccessfully) to get someone to answer the door to the academy, she witnesses a young student, Pat Hingle, flee from the school. Suzy makes her way to a hotel, while Pat finds refuge at a friend's apartment in town. Pat tells her friend that she has uncovered something terrible inside the Academy, then locks herself in the bathroom. A shadowy figure appears outside the bathroom window – an arm smashes through the window and grabs Pat. Hearing Pat's screams, her friend runs for help. The black-cloaked attacker stabs Pat repeatedly and then slips a noose around her neck. The figure throws Pat out the window and the rope snaps taut, killing her, just as the falling glass kills her fleeing friend below.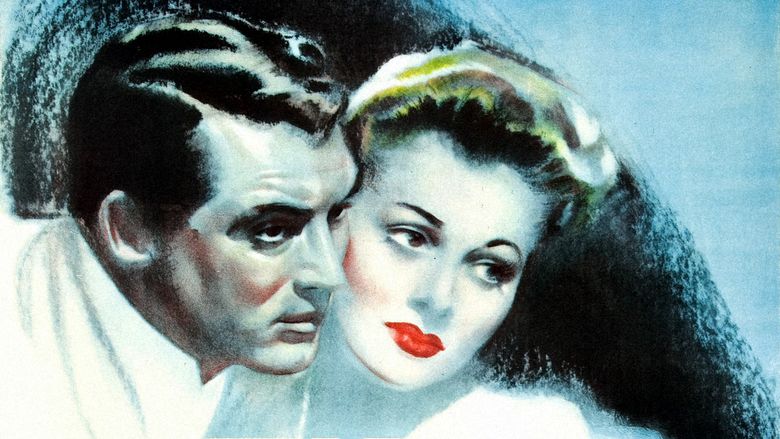 Suzy returns to the academy in the morning and is introduced to Madame Blanc, the vice-directress, and Miss Tanner, one of the instructors. She is then introduced to students Sara and Olga, the latter with whom she has previously arranged to share an off-campus apartment. After a strange encounter with the academy's custodian, Suzy faints during a lesson. She awakens that night to discover that she has been moved into an on-campus dormitory. The doctors tell her that she is to be "medicated" with a glass of wine daily, and will have to live on campus for her continued care. Suzy rooms with Sara, and the two become friends.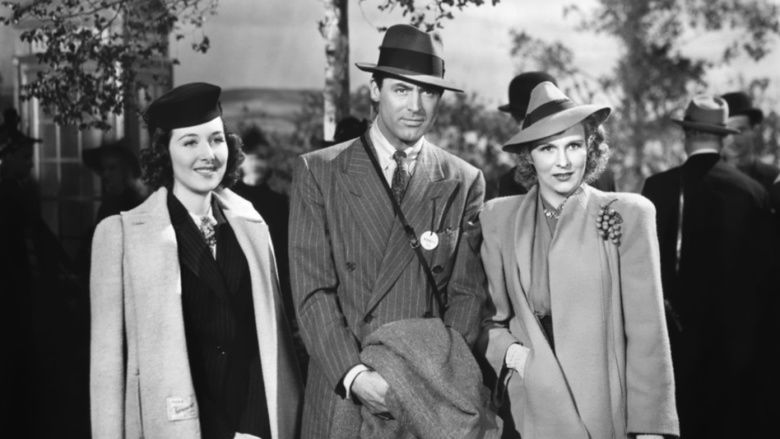 As the students prepare for dinner, maggots rain down from the ceiling. The students are told this was due to spoiled food being stored in the attic and are invited to sleep in the practice hall overnight while the spoiled food and maggots are disposed of. During the night, Sara identifies a distinctive whistling snore as that of the school's director, who is not due to return to the academy for several weeks.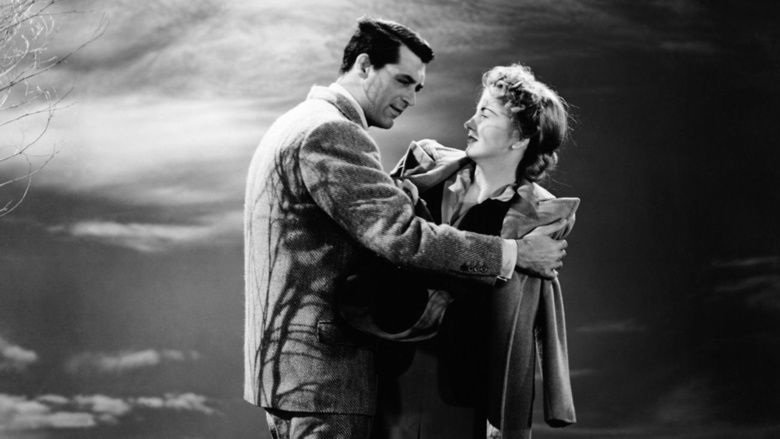 Tanner orders the school's blind piano player, Daniel, to leave the academy after his guide dog bites the custodian's son (who is also Madame Blanc's nephew). That night, Sara hears a teacher's footsteps and counts them whilst Suzy falls asleep. While crossing a plaza Daniel senses a strange presence, then his dog lunges at him and tears his throat out, killing him.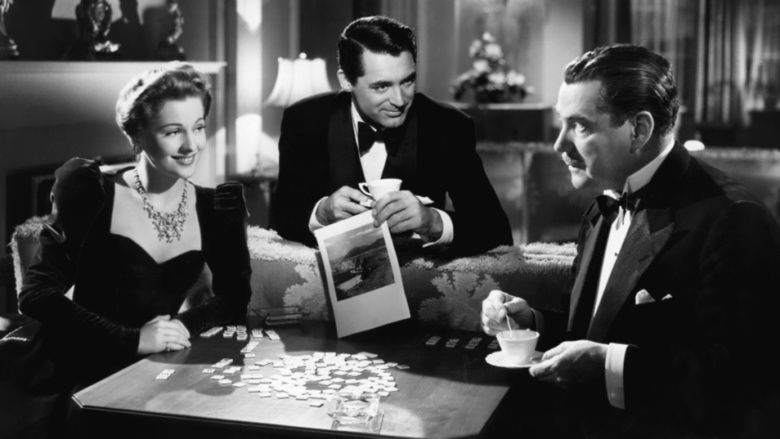 Suzy recalls that Pat had mumbled "iris" and "secret" when they briefly crossed paths. Suzy and Sara go for an evening swim and Sara reveals that Pat had been saying strange things for some time. The two girls search for Pat's personal notes, but they are missing. Suzy suddenly becomes drowsy and falls asleep before Sara flees after hearing footsteps. Sara is chased by an unseen pursuer and, thinking she will be able to escape on a window ledge, falls into a pile of razor wire. She struggles until a dark figure slits her throat.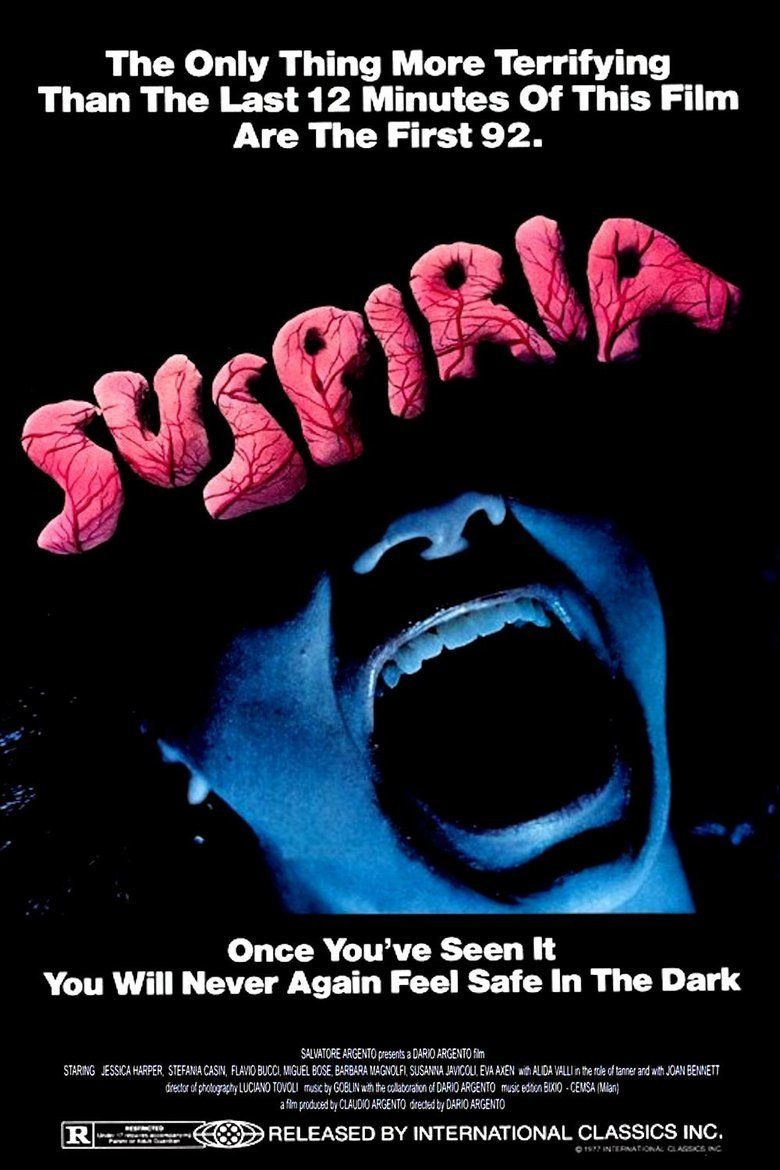 In the morning, Blanc and Tanner inform Suzy that Sara has abruptly left the academy. Confused and suspicious, Suzy goes to meet one of Sara's acquaintances in town, the psychologist Frank Mandel. Mandel explains that the academy was founded by Helena Markos, a cruel Greek émigré who was widely believed to be a witch, while Mandel's colleague, Professor Milius, tells Suzy that a coven can not survive without their queen.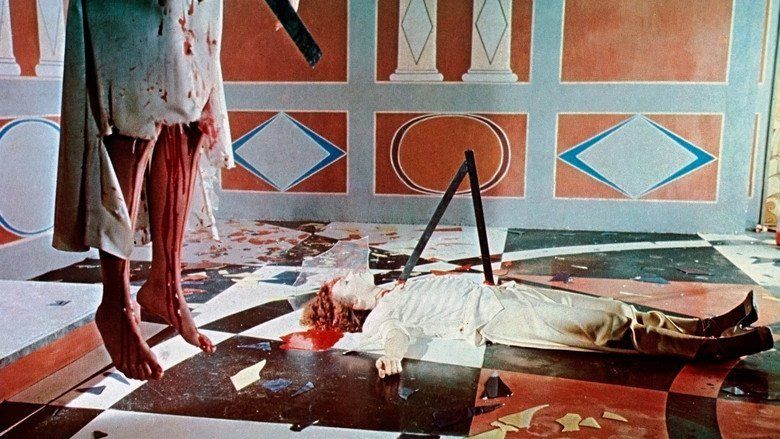 Suzy returns to the academy to find that all the other students have gathered in the theatre. Hearing the same footsteps that Sara heard, Suzy follows the sound to Blanc's office, entering to find the walls painted with the irises Pat had mumbled about. She finds a hidden passage and enters, quietly observing Blanc, Tanner and the staff performing a ritual and plotting Suzy's death. Suzy turns to find Sara's body nailed to a coffin. She sneaks into another room, where she accidentally awakens a shadowy figure who reveals herself as Helena Markos. Helena orders Sara's corpse to rise from the dead to murder Suzy, but Suzy stabs Helena through the throat with a knife she finds, killing Helena and causing Sara's corpse to collapse. The rest of the coven start asphyxiating without their queen, and Suzy escapes just as the academy collapses in flames.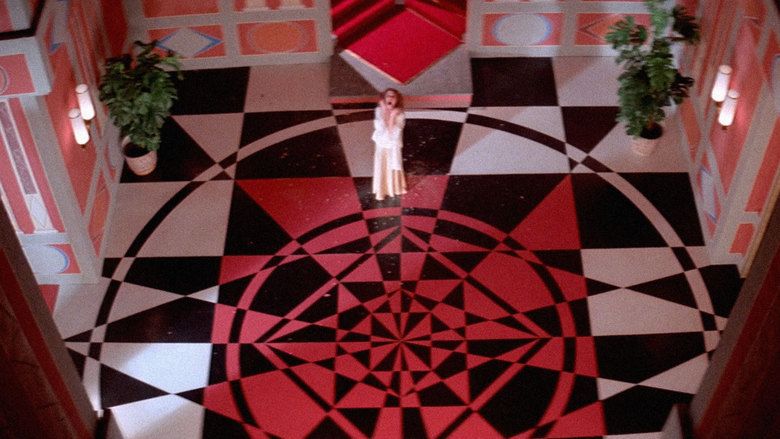 Suspiria is noteworthy for several stylistic flourishes that have become Argento trademarks. The film was made with anamorphic lenses. The production design and cinematography emphasize vivid primary colors, particularly red, creating a deliberately unrealistic, nightmarish setting, emphasized by the use of imbibition Technicolor prints. The imbibition process, used for The Wizard of Oz and Gone with the Wind, is much more vivid in its color rendition than emulsion-based release prints, therefore enhancing the nightmarish quality of the film. It was one of the final feature films to be processed in Technicolor.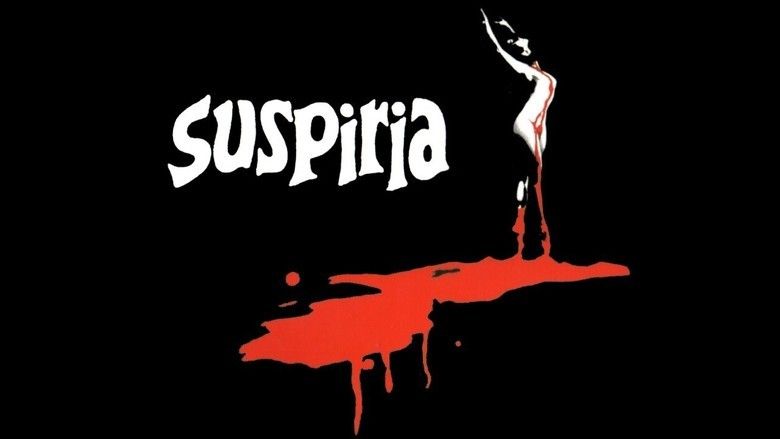 The title and general concept of "The Three Mothers" came from Suspiria de Profundis, an uncredited inspiration for the film. There is a section in the book entitled "Levana and Our Ladies of Sorrow". The piece asserts that just as there are three Fates and three Graces, there are three Sorrows: "Mater Lacrymarum, Our Lady of Tears", "Mater Suspiriorum, Our Lady of Sighs" and "Mater Tenebrarum, Our Lady of Darkness".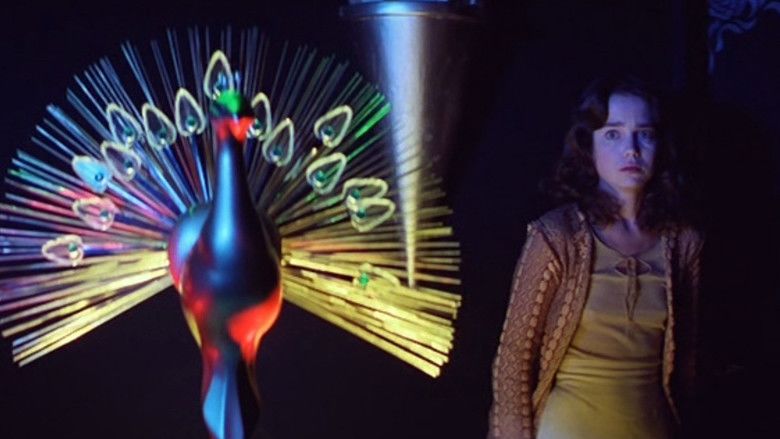 Scriptwriter Daria Nicolodi stated that Suspiria's inspiration came from a tale her grandmother told her as a young child about a real life experience she had in an acting academy where she discovered "the teachers were teaching arts, but also black magic." This story was later said by Argento to have been made up.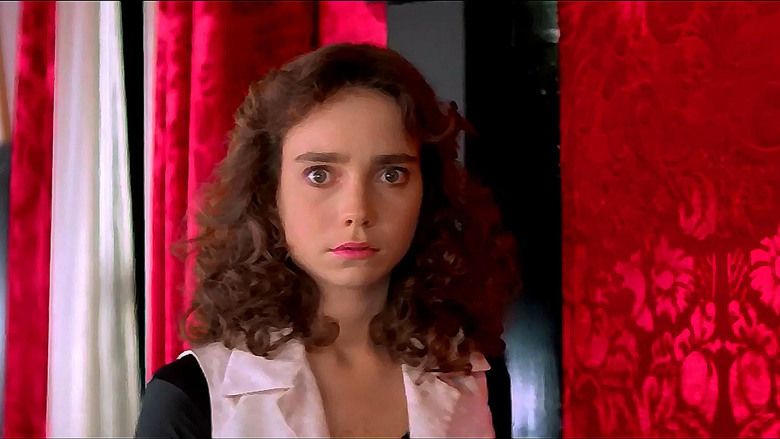 In the Suspiria: 25th Anniversary documentary, Harper commented on the fact that while making Suspiria, as was common practice in Italian filmmaking at the time, the actors' dialogue was not properly recorded, but was later dubbed through ADR, or additional dialogue recording. She also recalled that part of the reason for this was because each actor spoke their native language (for instance, Harper, Valli, and Bennett spoke English; Casini, Valli, and Bucci spoke Italian; and several others spoke German), and as each actor generally knew what the other was saying anyway, they each responded with their lines as if they had understood the other. Argento also expressed disappointment over the fact that Harper's voice, which he liked, was not heard in the Italian market as she was dubbed in Italian by another actress. Dubbing was overseen by Ted Rusoff, a highly prolific voiceover artist based in Rome who supervised English-language for numerous European genre films including Argento's follow-up film, Inferno.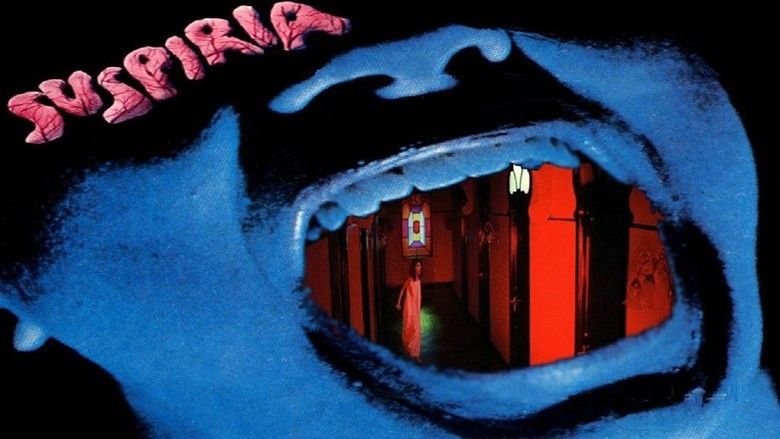 Italian prog rock band Goblin composed most of the film's musical score in collaboration with Argento himself. Goblin had previously scored Argento's earlier film Deep Red as well as several subsequent films following Suspiria. In the film's opening credits, they are referred to as "The Goblins".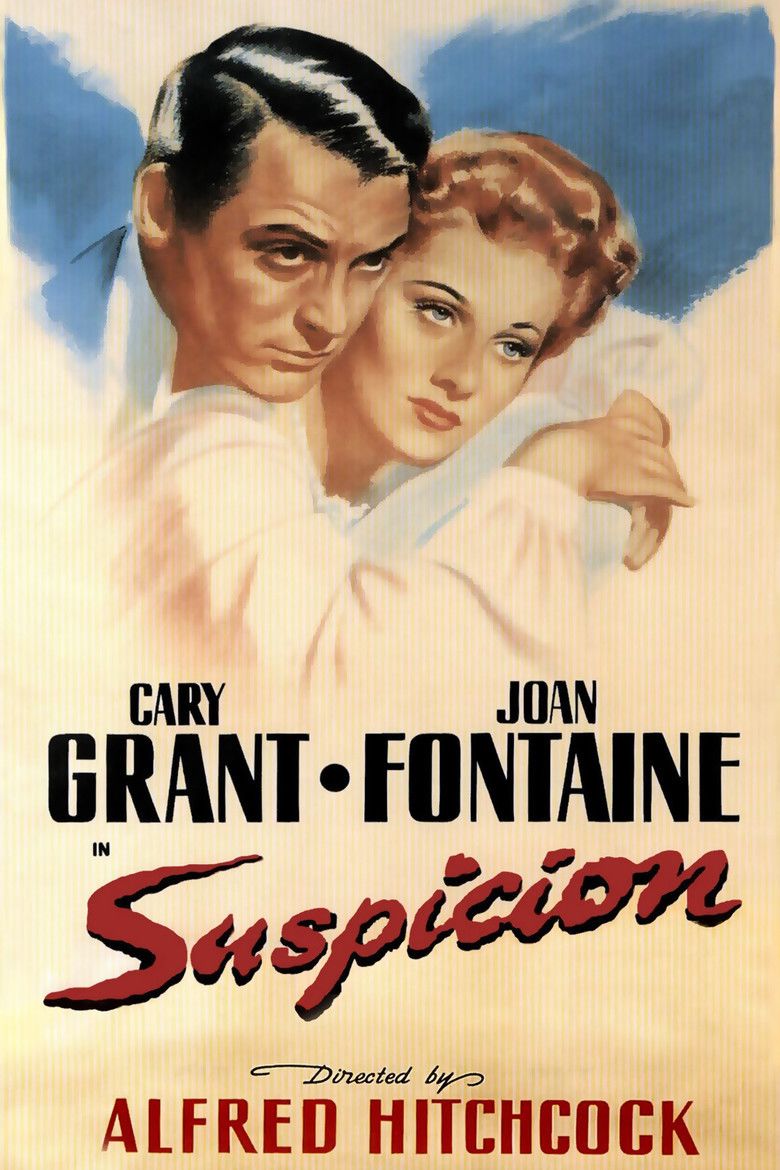 Like Ennio Morricone's compositions for Sergio Leone, Goblin's score for Suspiria was created before the film was shot. It has been reused in multiple Hong Kong films, including Yuen Woo-ping's martial arts film Dance of the Drunk Mantis (1979) and Tsui Hark's horror-comedy We're Going to Eat You (1980).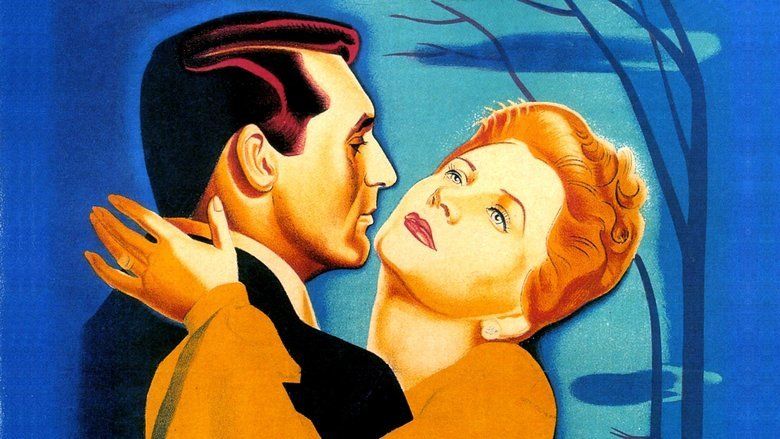 Goblin frontman Claudio Simonetti later formed the heavy metal band Daemonia. The 2001 Anchor Bay DVD release contains a video of the band playing a reworking of the Suspiria theme song. The DVD edition also contains the entire original soundtrack as a bonus CD, which is currently out of print in North America.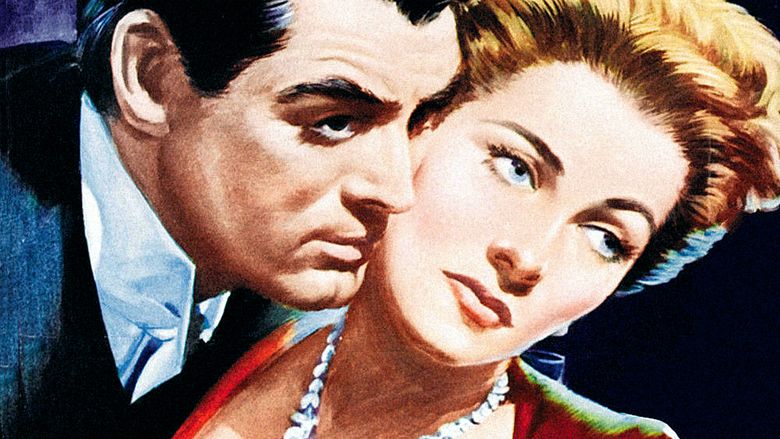 The main title theme was named as one of the best songs released between 1977-79 in the book The Pitchfork 500: Our Guide to the Greatest Songs from Punk to the Present, compiled by influential music website Pitchfork. It has been sampled on the Raekwon and Ghostface Killah song "Legal Coke", from the R. A. G. U. mix tape, by RJD2 for the song "Weather People" by Cage and by Army of the Pharaohs in their song "Swords Drawn". The soundtrack from the film has also been sampled in the cult television series Invader Zim.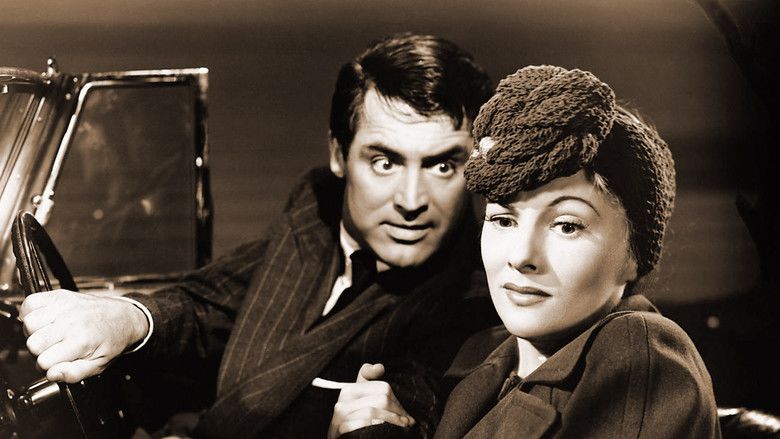 Goblin has played the soundtrack live in four locations to standing ovations - as a World Premiere at the Nov 2012 Melbourne Music Week at the Australian Centre for the Moving Image, in July 2013 at the Revelation Perth International Film Festival, on 19 July 2013 at Civic Theatre Auckland New Zealand in the Live Cinema Section of New Zealand Film Festival and on 18 October 2014 at a live screening of the film at Vooruit in Gent, Belgium in the Flanders International Film Festival Ghent.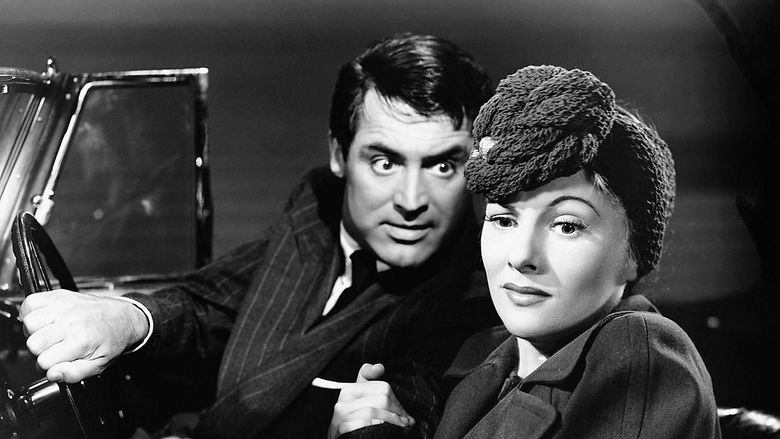 A remake of the Suspiria soundtrack was released on House of Usher Records under exclusive license with Bixio Music Group, Ltd. on 1 October 2014 and features remixes by Waning Moon.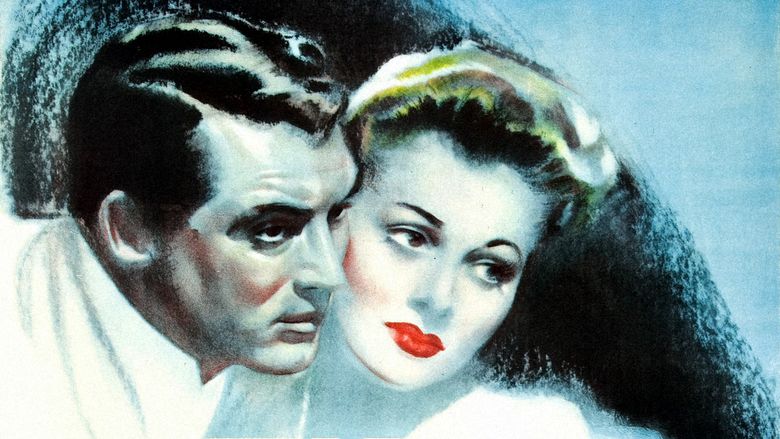 Suspiria was released in Italy on 1 February 1977.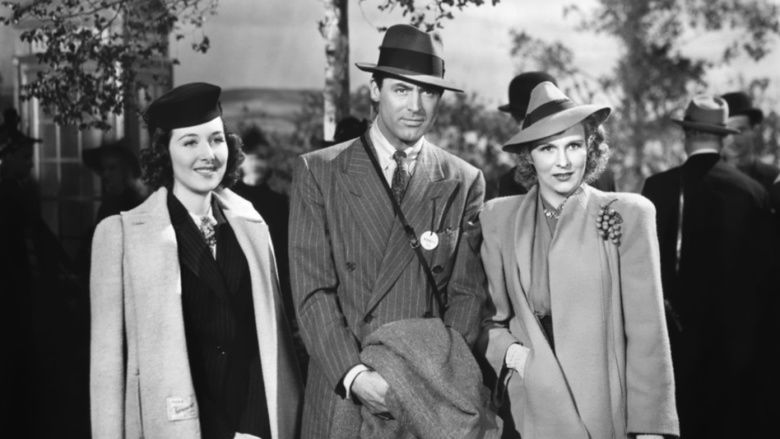 In May 1977, it was announced in Variety that 20th Century Fox had acquired Suspiria for U.S. release. The film began showing in U.S. theaters in July 1977 with play dates in Philadelphia, Chicago and Detroit. The film opened in more territories in August 1977.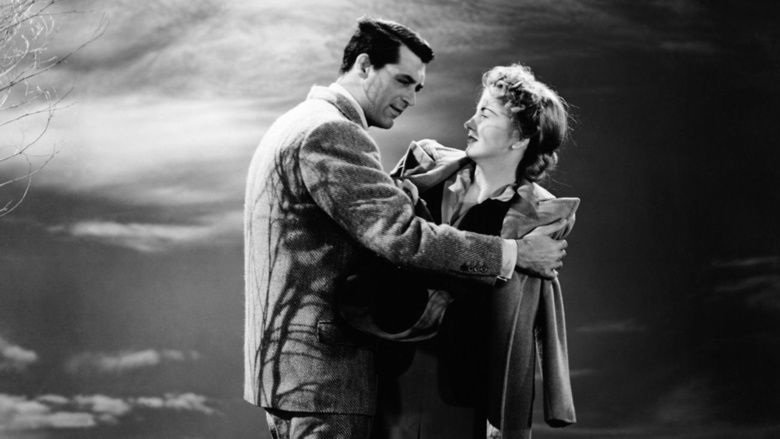 According to film review aggregator site Rotten Tomatoes, the film holds a 93% "Certified Fresh" score based on 42 later reviews, with an average rating of 8.4/10. The site's consensus states: "The blood pours freely in Argento's classic Suspiria, a giallo horror as grandiose and glossy as it is gory". Rotten Tomatoes also ranked it number 41 on their 2010 list of the greatest horror films.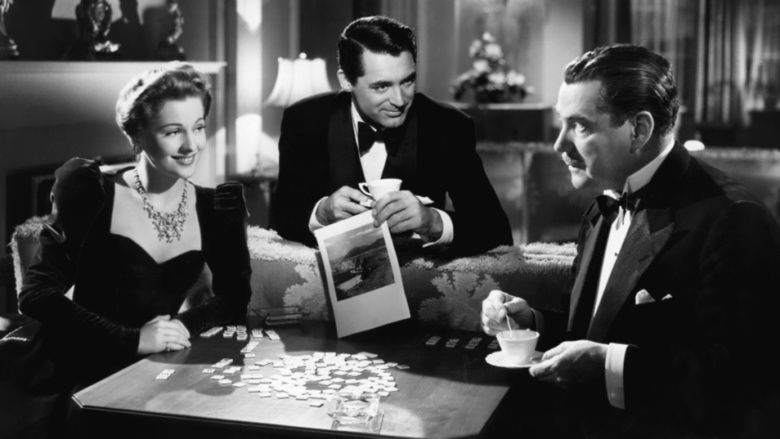 Janet Maslin of The New York Times wrote a mixed review, saying the film had "slender charms, though they will most assuredly be lost on viewers who are squeamish." Dave Kehr of the Chicago Reader gave a positive review, claiming that "Argento works so hard for his effects—throwing around shock cuts, colored lights and peculiar camera angles—that it would be impolite not to be a little frightened". Although J. Hoberman of The Village Voice gave a positive review as well, he calls it "a movie that makes sense only to the eye".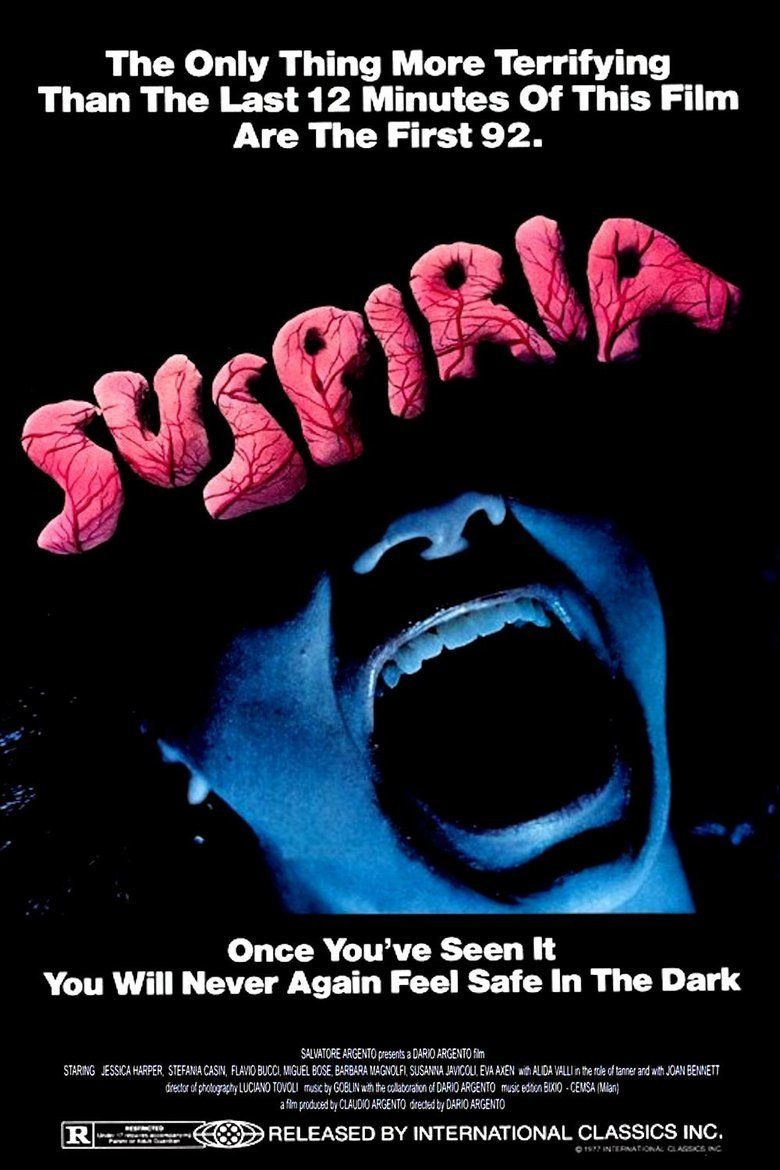 The Village Voice ranked Suspiria #100 on their list of the 100 greatest films made in the 20th century. Adam Smith of Empire magazine awarded the film a perfect score of five out of five. Empire magazine also ranked Suspiria #312 on their list of the 500 greatest films ever as well as number 45 on their list 'The 100 Best Films of World Cinema'. AllMovie called it "one of the most striking assaults on the senses ever to be committed to celluloid [...] this unrelenting tale of the supernatural was—and likely still is—the closest a filmmaker has come to capturing a nightmare on film." Entertainment Weekly ranked Suspiria #18 on their list of the 25 scariest films ever. A poll of critics of Total Film ranked it #3 on their list of the 50 greatest horror films ever. One of the film's sequences was ranked at #24 on Bravo's The 100 Scariest Movie Moments program. IGN ranked it #20 on their list of the 25 best horror films.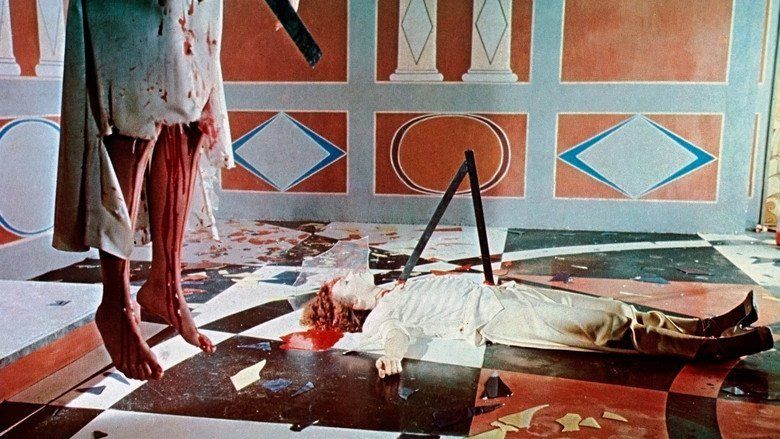 Three bands, Norwegian thrash metal band Susperia, a pioneering mid-1990s UK gothic rock band, and the Witch house project Mater Suspiria Vision, have named themselves after the film. Several albums have also used the title, including an album by gothic metal band Darkwell, an album by Darkwave band Miranda Sex Garden and Suspiria de Profundis by Die Form, which can also be regarded as inspired by Thomas De Quincey's work of the same title.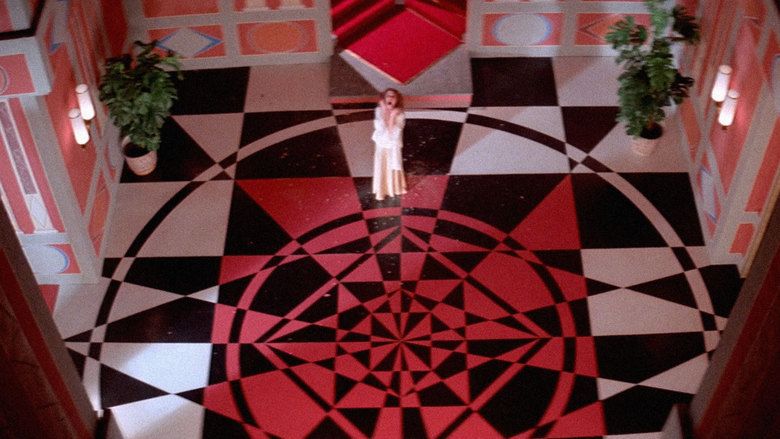 In the 2007 film Juno, Suspiria is considered by the title character to be the goriest film ever made, until she is shown The Wizard of Gore and changes her mind, saying it is actually gorier than Suspiria.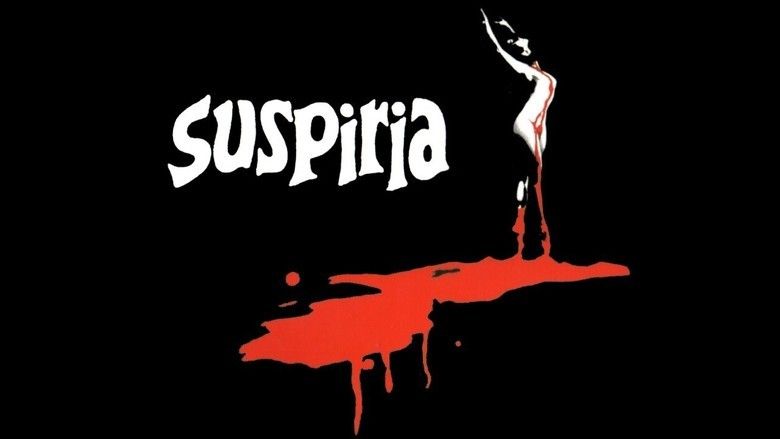 The film's music has been imitated and sampled by various artists, including Ministry in the track "Psalm 69" from their album Psalm 69: The Way to Succeed and the Way to Suck Eggs, Cage Kennylz on "Weather People" and Atmosphere on "Bird Sings Why the Caged I Know".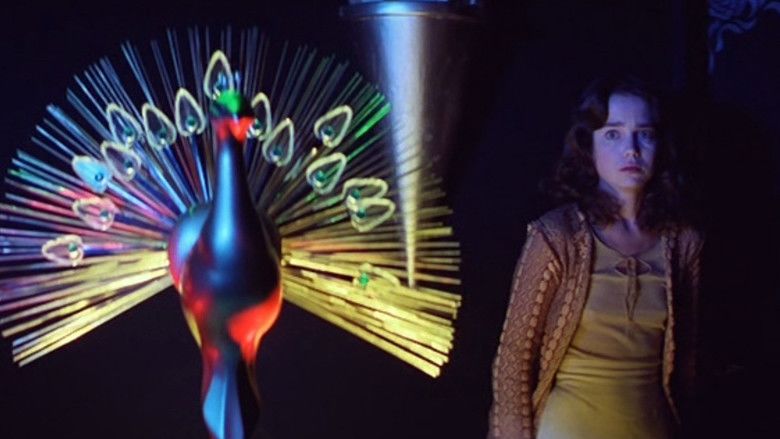 The Houston, Texas-based Two Star Symphony Orchestra included a track titled "Goblin Attack" on their 2004 CD Danse Macabre: Constant Companion that features a strings rendition of the Suspiria theme; the track's title also appears to be a reference to the band Goblin. The 69 Eyes have a song called "Suspiria Snow White" on their album Back in Blood.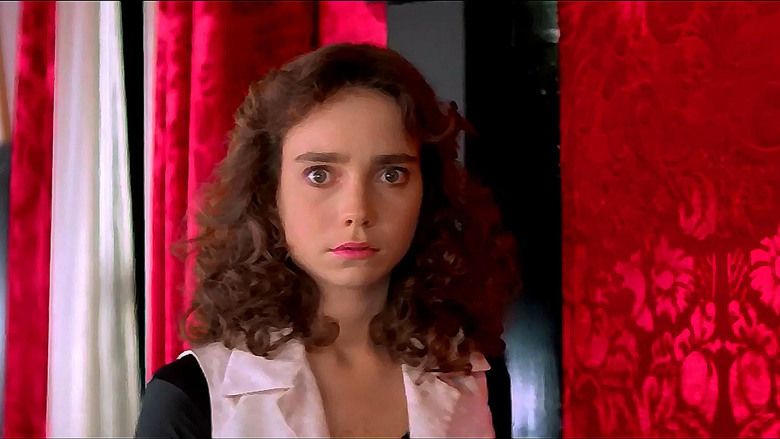 In books by Simon R. Green, mentions are often made of a "Black Forest Dance Academy" in Germany, a place where witches and Satanists gather, a possible reference to Suspiria.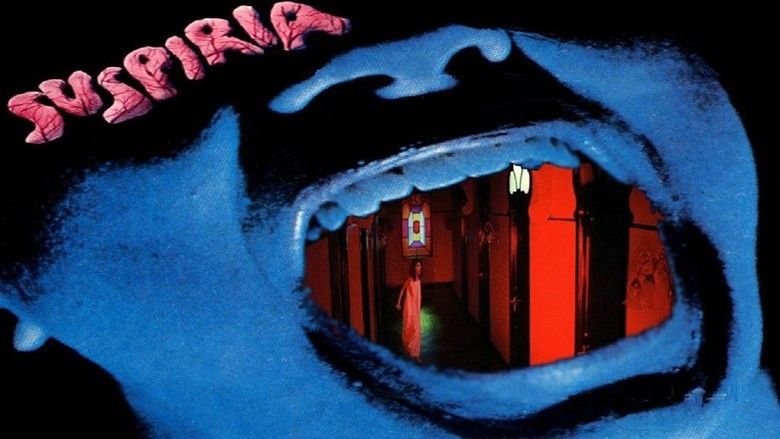 The American death metal band Infester included a sample from the film in their song, "Chamber of Reunion", from their 1994 album, To The Depths, In Degradation.
A section of the soundtrack cue "Markos" was incorporated into the noted Australian radiophonic work What's Rangoon to You is Grafton to Me, conceived and written by radio presenter and author Russell Guy, co-narrated by Guy and former ABC TV newsreader James Dibble, and co-produced by Guy and Graham Wyatt. It was originally broadcast in 1978 on the ABC's "youth" radio station 2JJ aka Double Jay (the Sydney-based AM-band precursor to the current Triple J network).
The film is also mentioned in Season 7, Episode 14 of "The Office" when Gabe intends to watch it with Erin, much to her dismay.
It is mentioned, and featured in Kirby Reed's horror film collection in the 2011 horror film "Scream 4".
It was announced through MTV in 2008 that a remake of Suspiria was in production, to be directed by David Gordon Green, who directed films such as Undertow and Pineapple Express. As with many remakes of cult films, the announcement was met with hostility by some, including Argento himself. The film was to be produced by Italian production company First Sun. In August 2008, the Bloody Disgusting website reported that Natalie Portman and Annette Savitch's Handsome Charlie Films were set to produce the remake and that Portman would play the lead role. The First Sun project was also announced to be produced by Marco Morabito and Luca Guadagnino. After a period of no news in which it was thought that the remake attempt had failed, Green stated in August 2011 that he was again trying to remake the film. It was announced on 15 May 2012 that actress Isabelle Fuhrman (Orphan, The Hunger Games) would play the lead role. In late 2012, the planned remake was put on hold. In January 2013, Gordon Green revealed that it may never happen due to legal issues. In April 2014, Green admitted the remake was too expensive to make during the "found footage boom" and this version was ultimately not made.
In September 2015, filmmaker Luca Guadagnino announced at the 72nd Venice Film Festival that he would direct the Suspiria remake, with the intention of using the cast of his film A Bigger Splash (Tilda Swinton, Matthias Schoenaerts, Ralph Fiennes and Dakota Johnson). Guadagnino set his version in Berlin circa 1977, running in accordance with the release year of Argento's film and making a slight location shift, and in this iteration focus on "the concept of motherhood and about the uncompromising force of motherhood." Dakota Johnson mentioned in the Autumm/Winter 2015 issue of AnOther Magazine, that she was undertaking ballet training to prepare for the film. On 23 November 2015, Luca Guadagnino revealed during an interview to Italian website Daruma View that Tilda Swinton will star in the film, and that shooting will begin August 2016 in time for a 2017 theatrical release. Prior to the announcement, in April 2015, an English-language television series based on the film, along with a series based on Sergio Corbucci's Django, was being developed by Atlantique Productions and Cattleya. Both series were slated to consist of 12 fifty-minute long episodes, with the possibility of multiple seasons.
In October 2016, it was announced that Chloe Grace Moretz would co-star in the remake, alongside Dakota Johnson, and Tilda Swinton. Since the fall of 2016, both Dakota Johnson and Tilda Swinton are frequently reported by local news in Varese. The film finished shooting on 10 March 2017 in Berlin.
1978 Nominated Saturn Award for Best Supporting Actress – Joan Bennett
2002 Nominated Saturn Award for Best DVD Classic Film Release