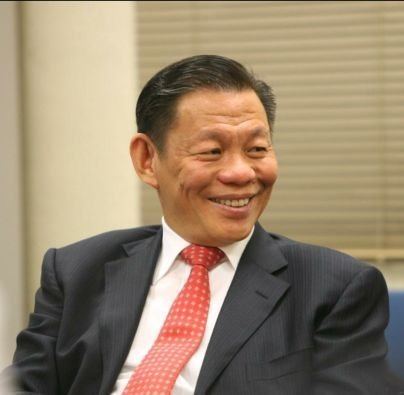 Born in Medan, North Sumatra province, on Christmas Day 1949, Tanoto was the eldest of seven boys. His father was an immigrant from Putian city in China's Fujian province. In 1966, Tanoto's education was abruptly interrupted after Chinese schools were shut down by then-President Suharto's new regime. He was prohibited from attending national schools due to his parents' Chinese citizenship.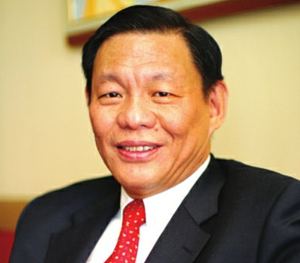 When his father suffered a stroke, Tanoto was left to run the family business. He gradually moved beyond basic trading to winning contracts in building gas pipelines for multinationals. During the 1972 oil crisis that increased prices dramatically, Tanoto took advantage of clients rapidly expanding their operations. With this injection of capital, Tanoto turned his attention to another business in 1973, noticing that Indonesia exported raw logs for conversion into plywood in countries like Japan or Taiwan, before importing the finished plywood back to Indonesia at great cost.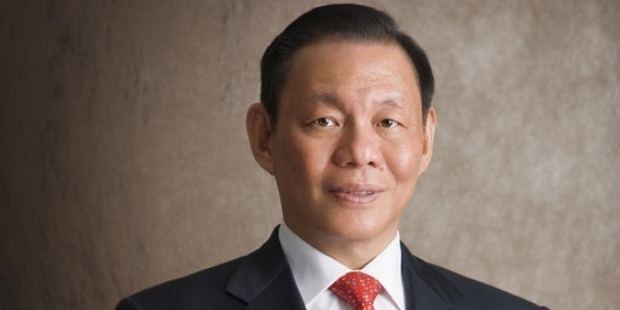 Tanoto recognized an opportunity to develop his own plywood mill in Indonesia. However, he required a permit to do so. Under the Suharto regime, permits were sought from politicians who often served as army generals. Tanoto was forced to work with a general who gave his blessing and was quickly convinced of the mill's potential after seeing the completed factory, with Tanoto citing the potential value-add to Indonesia's economy and the creation of new jobs. The plant began operations in 1975 after being inaugurated by Suharto.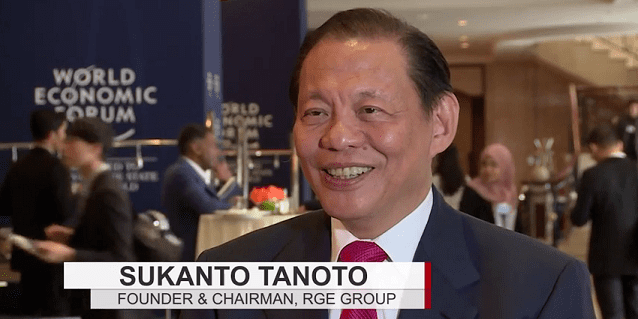 Tanoto is a self-educated entrepreneur but regretted his interrupted education. He learned English word-for-word using a Chinese-English dictionary and finally attended business school in Jakarta in the mid-1970s. He also undertook further studies at INSEAD in Fontainebleau, France.
In 1997, Tanoto elected to settle in Singapore with his family, establishing his company's headquarters there.
His son Anderson is an RGE director.
Tanoto's business interests are represented by the Royal Golden Eagle (RGE). The group employs more than 60,000 people worldwide with total assets exceeding US$18 billion across four primary business areas: pulp and paper (Asia Pacific Resources International Holdings, Asia Symbol), agro industry (Asian Agri), specialty cellulose (Bracell Limited) and viscose staple fibre (Sateri) and energy resources development (Pacific Oil & Gas). APRIL has been involved in conservation controversies related to the use of native Sumatran growth forests, which led to the company withdrawing from the Forest Stewardship Council in April 2010. In September 2011, Fuji Xerox ceased selling paper manufactured by APRIL. The company has denied the claims, stating it has a commitment to implement practices that mitigate climate change and promote sustainability. Furthermore, in June 2015, APRIL pledged to eliminate deforestation from its entire supply chain. The announcement was well received by both Greenpeace and the World Wildlife Fund.
In early 2016, Tanoto announced an update of the RGE groupwide business principles - to do what is good for community, country, climate and company.
Indonesian pulp and paper giant Toba Pulp Lestari, which is associated with Royal Golden Eagle (RGE), has been implicated in deforestation, environmental degradation and the displacement of indigenous populations.. Members of indigenous communities on Sumatra Island have alleged that their opposition to the company has resulted in alleged human rights abuses, including arbitrary arrests, death threats, having their homes destroyed, poisoning of crops and beatings at the hands of local security forces. No charges have ever been laid in connection to any of the allegations.
Tanoto recognized the importance of establishing strong corporate social responsibility (CSR) programs in the Riau province. Through Riau Andalan Pulp & Paper (RAPP), Tanoto built schools and established farming systems that teach villagers an alternative cultivation to slash-and-burn techniques, as well making regular sustainability reports to NGOs, such as the World Wildlife Fund after the organization expressed concerns over the conservation of forests in Riau.
Sukanto Tanoto also set up Tanoto Foundation, which awards professorship awards. In 2007, the award valued at US$130,000 was granted to two Indonesian academic scientists for their efforts to enable socially-responsible technological research programs. The Foundation has also supported disaster relief efforts across Asia.
Tanoto donated the building of the INSEAD library in Singapore in 2005, which was renamed Tanoto Library in 2005. He also funds a support professorship in metabolism and endocrinology at the Duke-NUS Graduate Medical School in Singapore and is a regular donor to Carnegie Mellon, where his contributions fund the Tanoto Professor of Electrical and Computer Engineering position.
He was the first donor to the construction of the Beijing National Stadium in 2006. He also donated to the building of the Beijing National Aquatics Center.
Tanoto Foundation has partnered with 322 schools in North Sumatra, Riau and Jambi through the Pelita Pendidikan program. It also worked together with 28 universities and has awarded more than 5,200 scholarships to students in Indonesia.
Tanoto donated 30 million yuan for the construction of a public library in Rizhao, Shandong, China in 2010. He later donated 200,000 children's books to a public library in June 2016.
In Dec 2015, Tanoto launched the Tanoto Forestry Information Center at the Bogor Agricultural University. The Center supports the development of forestry science in Indonesia.
In Feb 2016, it was announced Tanoto Foundation would collaborate with the United Nations Development Programme to support work with the Riau provincial governments in implementing sustainable development goals at provincial and district levels.
In March 2016, Tanoto Foundation donated 100 million yuan to fund and develop training programmes under the One Belt, One Road framework for 10 years.