Subconscious Cruelty is an independent film written and directed by Karim Hussain and produced by Mitch Davis. It was filmed over a long period of time, from February 1994 to December 1999, and debuted at the Festival de Cine de Sitges in Sitges, Spain, on October 12, 2000. The film went on to screen at several other festivals, including the Stockholm International Film Festival and Amsterdam Fantastic Film Festival before being released on DVD on April 18, 2005.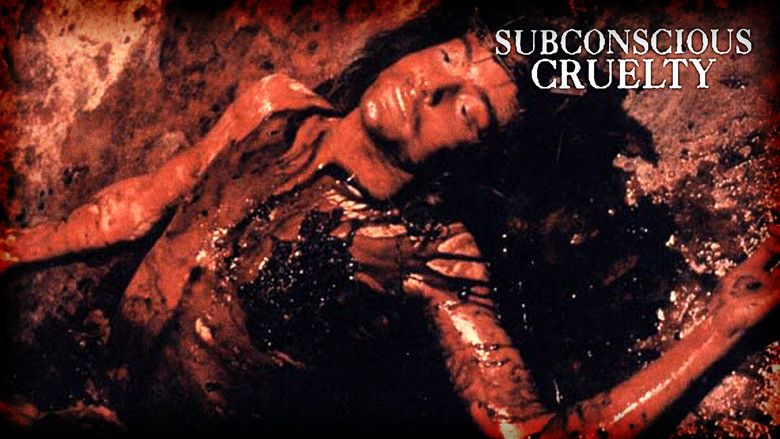 The movie is based on several nihilistic and metaphorical stories about life, death and everything between.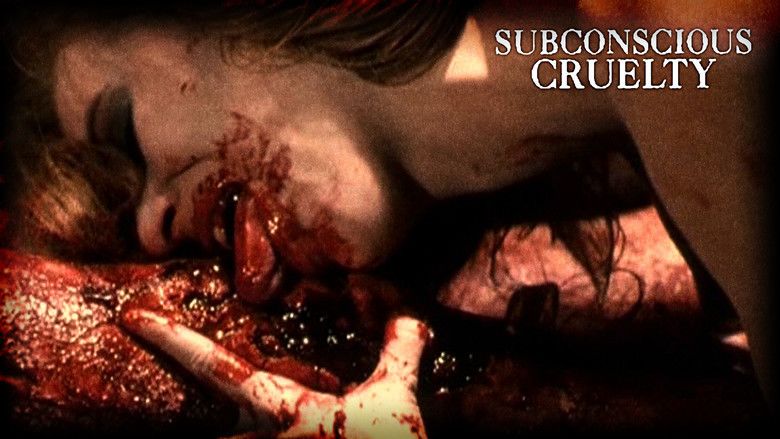 Hussain began filming Subconscious Cruelty at the age of 19 after connecting with 22-year-old Davis, a producer whom Hussain knew to believe in the project. Hussain felt that the subculture of the mid-1990s, a time when heroin usage was prevalent and nihilism was gaining acceptance in the art world, would be accepting of his film. Influences for the film include works by Alexandro Jodorowsky, Luis Buñuel, Dušan Makavejev, David Lynch, David Cronenberg and others.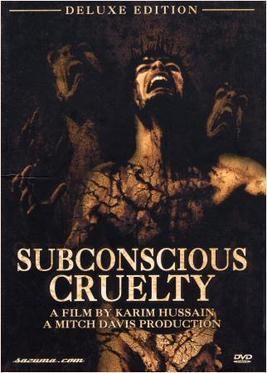 The filmmaking process was beset by various problems, including the disappearance of the film negative in a financial dispute, forcing Hussain to hand-cut the positive of the film without knowing if he would ever re-gain the negative. Another setback occurred when Hussain was stopped at the Canada–United States border after a business trip to the United States. Canadian customs officials inspected the film, and, appalled by its content, confiscated it as illegally obscene material. As a result, the original stock had to be hidden for a long period of time.
As the film toured various festivals, it gained a cult following that led to Davis and Hussain seeking out a DVD distributor. The film was first produced on DVD in Japan in 2001, and later in several European countries in 2006.
Sophie Lauzière – Woman On Slab
Brea Asher – Sister
Ivaylo Founev – Brother
Christopher Piggins – Businessman/Doppelganger
Eric Pettigrew – Martyr
Martine Viale – Attacker
Subconscious Cruelty received mixed reviews by mostly non-mainstream critics. Since the film was not released in the US market, traditional critics of English-language films did not see or comment on it. Known establishments such as Fangoria considered it "a film suffused with images that incite thoughts, many of which would be considered unhealthy in any artistic medium", while some other independent critics considered it "the most amateurish cinematic junk I have ever seen...".
The DVD is available in PAL format, notable since it is a Canadian-made film and NTSC format is traditionally used in North America. It includes an hour-long "making of" documentary, as well as the short film Divided Into Zero, directed by Mitch Davis.