7.6

/

10

1

Votes

Alchetron

Rate This





No. of seasons

3




Running time

30 minutes




Final episode date

19 February 2000






Country of origin

Canada United States




No. of episodes

65




First episode date

27 September 1997




Networks

FOX, YTV






Starring

Jamie Elman Miklos Perlus Nicole Lyn Ross Hull Katie Emme McIninch Jessica Goldapple Mark Taylor




Production company(s)

Telescene 20th Century Fox Television Sunbow Entertainment Alliance Atlantis(on Showcase reruns)




Cast

Ross Hull, Nicole Lyn, Jamie Elman, Miklos Perlus, Katheryn Winnick
01 01 disco cody 1 3 student bodies
Student Bodies is a syndicated television comedy program that was produced in Montreal, Quebec, Canada from 1997 to the end of 1999. While a live-action series, animations are used throughout as thoughts and imaginations. The segments are usually dark and comical.
Contents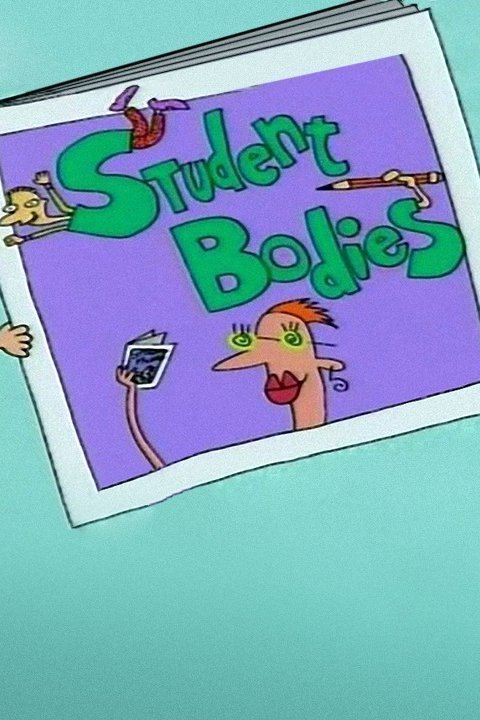 Though the show enjoyed much bigger success in Canada, the show was originally made for the American market under the distribution of 20th Television and aired on many Fox affiliated stations for one year. The show aired in Canada on Global and YTV. It has been called "an imitation of Saved by the Bell" by critics, and featured an ensemble cast of high school students at Thomas A. Edison High School.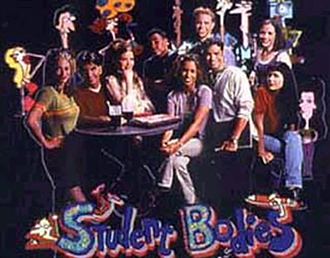 Student bodies season 2 ep 14 the teacher
Characters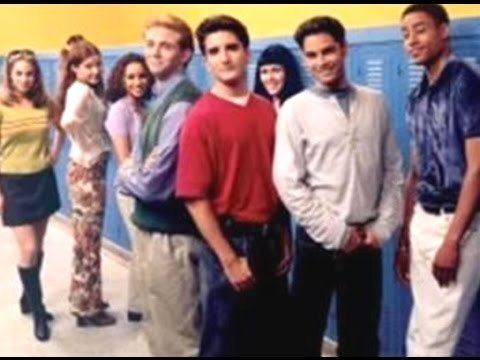 Cody Anthony Miller (Jamie Elman), the protagonist of the show, was the cartoonist for the high school newspaper publication of the same name as the show, which rivaled the official school paper led by Victor Kane (Miklos Perlus). In the first season, Cody had an ongoing rivalry with Victor, the weaselly editor of the Student Voice, but they became friends after the staff of the "Student Voice" joined "Student Bodies".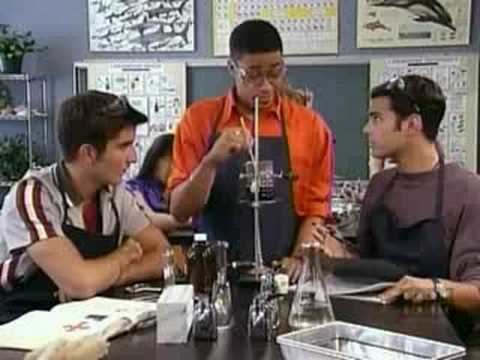 The audience regularly saw his thoughts on the show's current situation in the form of his cartoons, a technique that has been used on other shows such as Lizzie McGuire. His cartoons were also often used as scene and location transitions, as a continuation of the current live scene, and in the opening and closing sequences. Another main source of Cody's cartoon drawings were his relationships with his girlfriends throughout the series, who included "Student Bodies" editor Emily Roberts (Nicole Lyn) and fellow member Grace Vasquez (Victoria Sanchez ), and other characters including "transition" girlfriend Holly Benson (Katheryn Winnick) and Kim McCloud (Jennifer Finnigan), who became a main character in the third season.
Others in the cast included Erin Simms, who played Morgan McKnight in the first season and was the object of Chris Sheppard's (Ross Hull) infatuation, before he and Margaret "Mags" Abernathy (Katie Emme McIninch) became a couple on the show. Jessica Goldapple played Francesca "Flash" Albright, the photographer loyal to Victor Kane (Miklos Perlus) and Mark Taylor played Romeo Carter, who became Emily's boyfriend after Cody and Emily broke up. Romeo and Emily break up near the end of the show's final season. Staff at Edison High included vice-principal Mrs. Morton, played by Michelle Sweeney.
Trivia
The show was produced in Montreal and was broadcast in English; there was a translation called Vice-Versa, and appeared on Canal Famille.
The show's opening theme song (as well as the opening credits sequence) changed after the first season, to a more orthodox theme song. This new theme song remained until the end of the series.
Cast
Jamie Elman as Cody Anthony Miller
Miklos Perlus as Victor Kane
Nicole Lyn as Emily Roberts
Ross Hull as Chris Sheppard
Katie Emme McIninch as Margaret 'Mags' Abernathy
Jessica Goldapple as Francesca 'Flash' Albright
Mark Taylor as Romeo Carter
Erin Simms as Morgan McKnight (Season 1)
Victoria Sanchez as Grace Vasquez (Seasons 1 and 2)
Jennifer Finnigan as Kim McCloud (Season 3)
Michelle Sweeney as Mrs. Morton
References
Student Bodies (TV series) Wikipedia
(Text) CC BY-SA