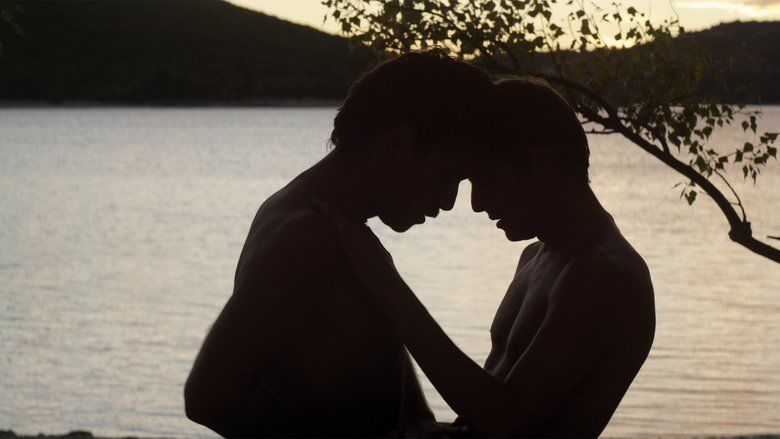 During the summer, on the edge of a lake surrounded by hills and forests and far from any houses, several male bathers, mostly naturists and gay, come to sunbathe. The woods behind the beach are a place where sexual encounters take place in a free-wheeling atmosphere. Each day, Franck (Pierre Deladonchamps) lays his towel on the white stony beach where he gets to know Henri (Patrick d'Assumçao)--whose girlfriend has just left him--and also Michel (Christophe Paou), a good-looking man to whom he is instantly attracted. But Michel is a murderer as Franck soon finds out when one evening, from the woods which overlook the lake, he spots him drowning Pascal. Upset and afraid but also completely under the spell of the murderer, Franck keeps what he has seen a secret, slowly becoming an accomplice to the man he desires. He soon gives in to his advances and falls passionately in love with him, yet all the while hiding his fear in case Michel should realise that he saw the murder.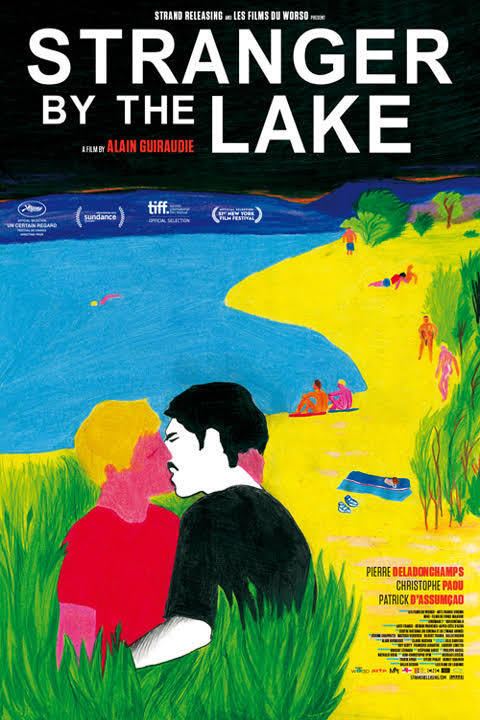 Two days later, the body of the drowned man is discovered and identified. His death is considered suspicious bringing a police inspector to the scene who interrogates Franck and Michel shortly after, along with many men who use the area. Franck continues to protect Michel by stating that he didn't see anything unusual on the evening the man drowned. As the inspector continues his investigation, Franck and Michel's relationship progresses, even though Franck becomes increasingly frustrated by Michel's refusal to meet him anywhere other than at the beach.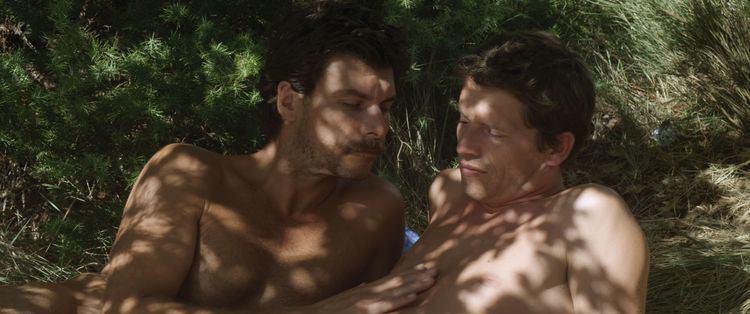 Henri, with whom Franck has built up a platonic relationship (Henri told him he assumes that Franck is not physically attracted to him, and Franck confirmed this), has an intuitive understanding of what has happened over the past few days, and warns Franck about Michel: "In your shoes, I would be very scared!" Franck is afraid of course, but when his psychopathic lover arrives during the discussion, he leaves Henri for Michel and sits down next to him further along the beach.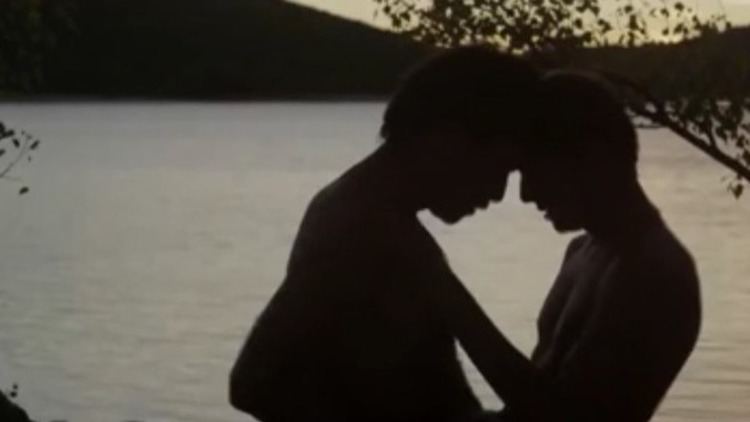 Later on, Franck goes swimming far from shore. Henri, making the most of Franck's absence, goes to see Michel and tells him he's convinced that the recent drowning wasn't an accident, that he has realised that Michel was the killer, and that the inspector will identify the murderer sooner or later. He looks at Michel knowingly and mockingly, then stands up and says he's going to go for a walk in the woods. As he enters the woods, he casts a glance back at Michel.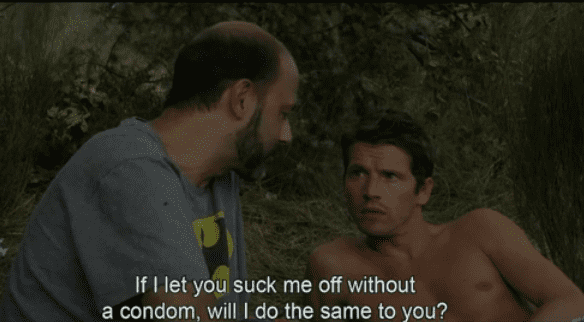 Franck who is still swimming in the lake, turns around suddenly towards the beach: Michel has disappeared and Henri too. Elsewhere the beach is now deserted. Overcome with an uneasy feeling, Franck swims back to the beach and hastens into the woods. He sees Michel leaving a leafy bush behind which he finds Henri dying and covered in blood: Michel has slit his throat. Franck takes off his tee-shirt and tries to stop the bleeding but Henri makes him understand that it's too late and that he got what he was looking for. With Henri dead, Franck is terrified and runs off into the woods to hide. Michel follows him and chances upon the inspector, whom he hits violently and stabs in the stomach with a knife.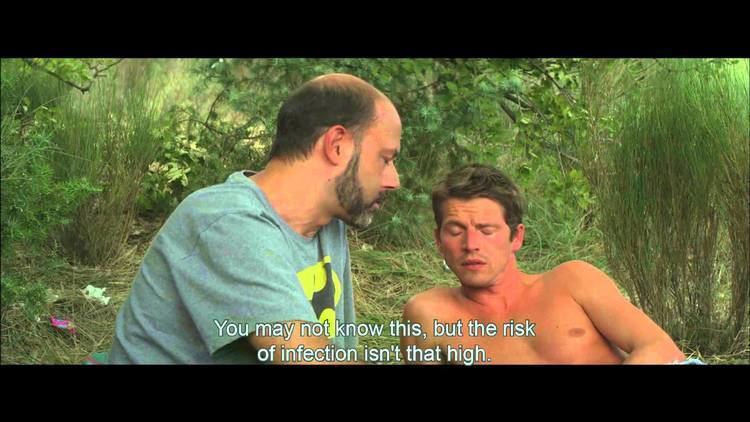 Night falls and Franck remains crouched behind a bush from where he can see the killer walk past time and again just a few yards away from him, hunting for him and calling for him to show himself and saying that he needs him, needs his love and that he wants to spend the night with him. Finally, Michel goes away to look for him further in the woods. Franck finally stands up and, while he may now be able to quietly escape safely, his desire to be with Michel is greater than his fear, and he calls Michel's name three times, each time louder. There is no answer...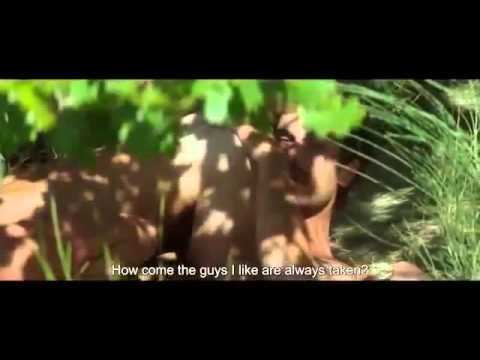 Pierre Deladonchamps as Franck
Christophe Paou as Michel
Patrick d'Assumçao as Henri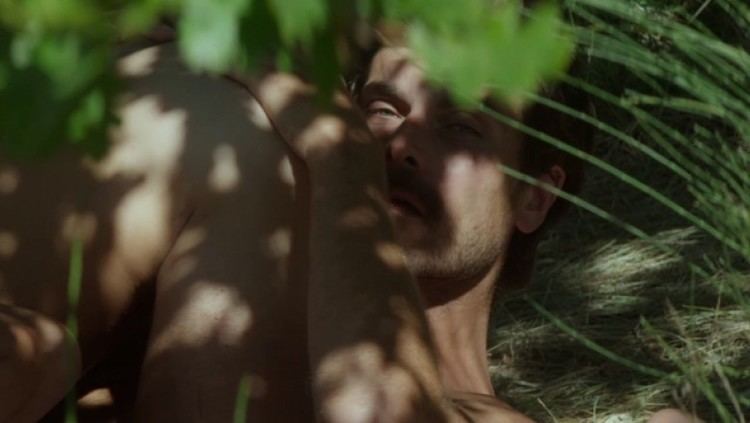 The film contained unsimulated sex, which was filmed using body doubles. Guiraudie and the actors came to the decision that they would be uncomfortable filming the scenes themselves. The film was shot at the Lake of Sainte-Croix in Provence, in September 2012.
The film was screened in the Contemporary World Cinema section at the 2013 Toronto International Film Festival.
Stranger by the Lake received widespread critical acclaim. The review aggregation website Rotten Tomatoes gives the film a 93% rating, based on reviews from 87 critics, with an average score of 7.7/10. The site's consensus reads: "Sexy, smart, and darkly humorous, Stranger by the Lake offers rewarding viewing for adult filmgoers in search of thought-provoking drama." Metacritic gives a score of 82 based on 26 critics, indicating "universal acclaim."
Reviewing on Roger Ebert's website, Michał Oleszczyk awards the film four out of four stars, praising Guiraudie's directing and the acting of the cast. He writes: "Stranger by the Lake is the sexiest and most elegant thriller in years..."
Village Voice film critic Melissa Anderson calls the film "Guiraudie's most sexually explicit and narratively taut work," adding that "the writer-director's attention to the anarchic pull of lust, simultaneously celebrated and reproved here, is sharper than ever."
In January 2014, the film was nominated for eight César Awards at the 39th César Awards, with Pierre Deladonchamps winning the award for Most Promising Actor.
The film was chosen as the best film of 2013 by French film magazine Cahiers du cinéma. It also appeared on several American film critics' 2014 top ten lists.