Strange Wilderness is a 2008 comedy-adventure film produced by Adam Sandler's production company, Happy Madison Productions for Paramount Pictures, and starring Steve Zahn, Allen Covert, Justin Long, Kevin Heffernan, and Jonah Hill. The film received negative reviews and was a box office bomb, making less than $7 million against a $20 million budget.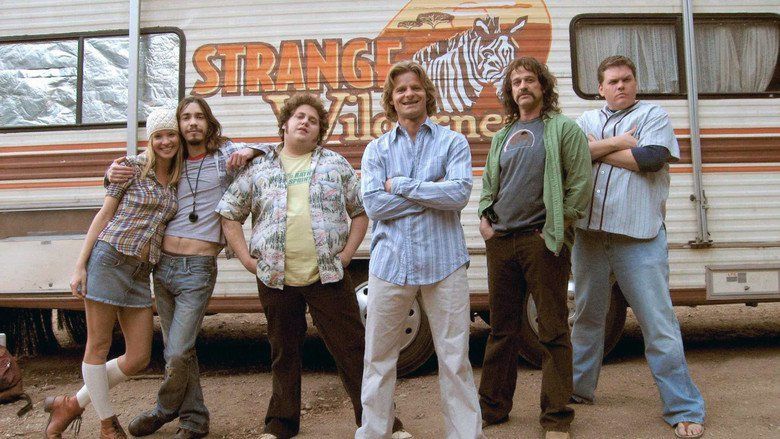 So far, this is the final Happy Madison Productions film to be released by Paramount Pictures (The Ridiculous 6 was originally planned to be a Paramount Pictures film, but they rejected it). The logo for Paramount Pictures also doesn't appear at the beginning, due to the movie's poor reception.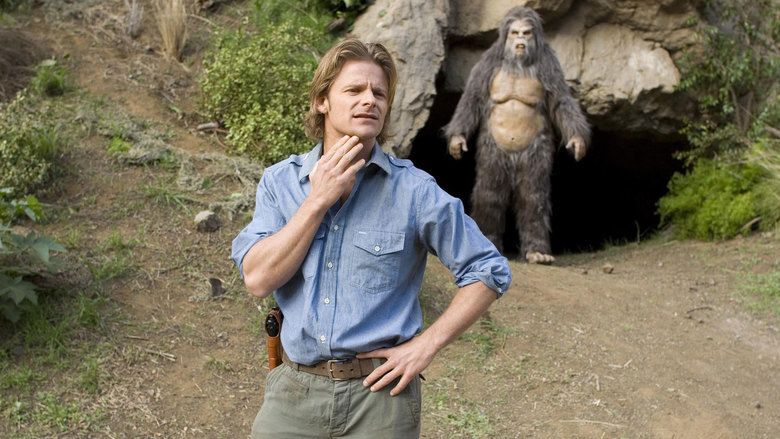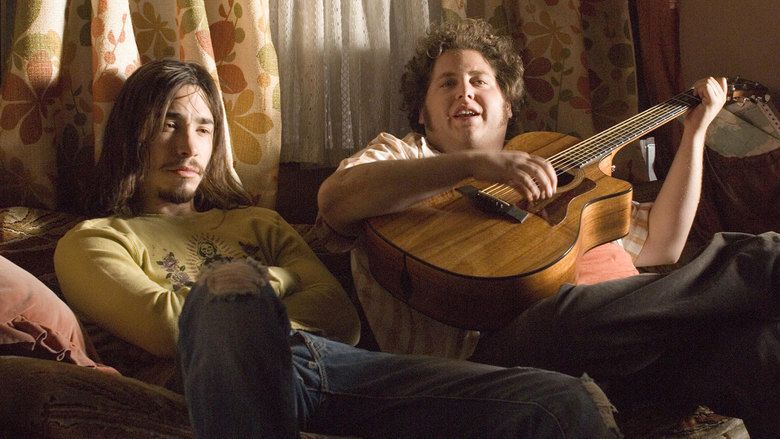 Peter Gaulke is the host of an unsuccessful nature program called Strange Wilderness. When they meet with network head, Ed Lawson, they learn that the show is threatened with cancellation due to the low ratings, inappropriate footages and poor quality since the death of Peter's father (the show' original host). While coming up with ideas to keep the show on the air, Bill Calhoun (an old friend of Peter's father) comes to him photos of Bigfoot hiding in Ecuador and possesses a map to his cave. Peter is excited but also learns that his rival Sky Pierson, host of a more successful wildlife show, will pay Bill $1,000 for the map. Unable to pay the amount, Peter tells Bill that he will have the money and pay him in a week at his mountain cabin.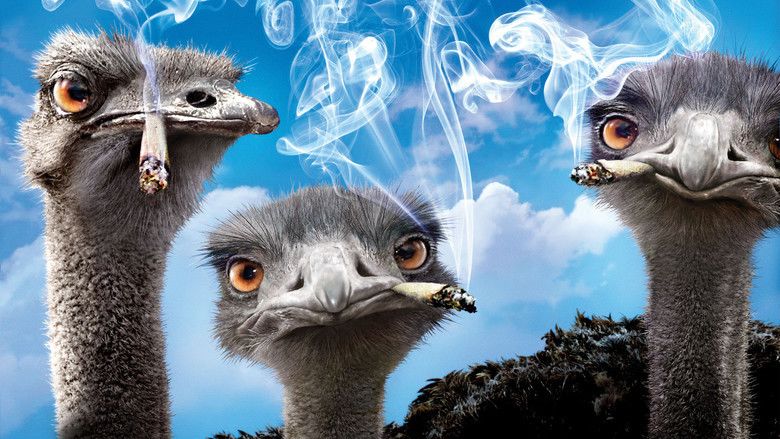 Peter along with his crew, Fred Wolf (soundman), Lynn Cooker (equipment manager), Danny Gutierrez (RV driver), and Junior (camera man) start preparing for the long trip. They also bring in two new people: Whitaker, a former car mechanic now hired as the animal handler, and Cheryl, a travel agent. While stopping to shoot a show on sea lions, Danny dresses up as a seal to get good angles but gets attacked by a shark and ends up hospitalized. Outside the hospital, Peter and Fred get into trouble with a local Hispanic gang, get their front teeth knocked out and go to a local dentist. These incidents result in the group's funds being drained.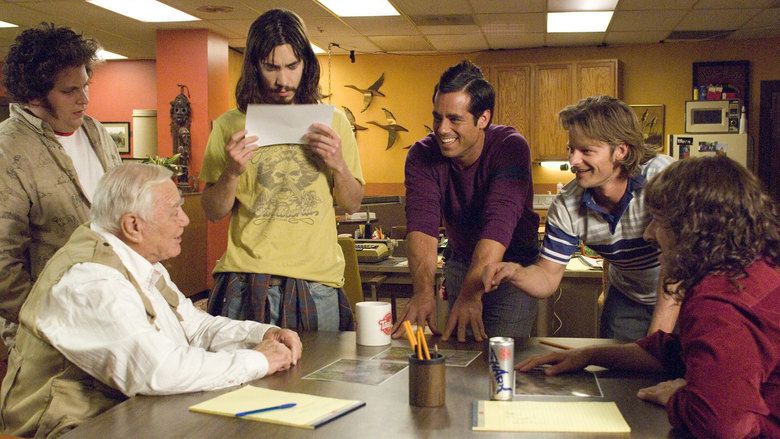 The group arrive three days to Bill's cabin and learn that he already sold the map to Pierson. However, he manages to make a copy of the map since Pierson studied the map under one of Bill's security cameras. He also manages to acquire the help of renowned tracker, Gus Hayden, but the group doesn't have the money to hire him. While urinating in the bushes, Peter is attacked out of nowhere by a mother turkey and ends up with his penis inside the bird's mouth. The group rushes him to a hospital to remove the turkey off his penis. The group stops the doctor from cutting the turkey's head off when a wildlife ranger and his son, who are the turkey's owners, say there is a $5,000 reward for the bird's return.
The group continue their journey and eventually reach Ecuador where they meet up with Dick, a friend of Bill and explorer, who takes them to Gus Hayden. The next morning, however, they wake up to find that Gus has left, stolen their equipment, and Cheryl has gone with him. Though hesitant and Peter not willing to give up, Dick agrees to lead the group through the jungle. During the night, Cheryl catches up with the group where she explains that she saw Gus stealing their equipment and pretended to run off with him so she could convince him to give her the map. The next day while crossing the river, Dick gets attacked and eaten by piranhas. They also come across Pierson's camp and find that he and his team have been killed by local pygmies. The group then gathers the camp's equipment and eventually reach Bigfoot's cave. While filming, Bigfoot steps out and ends up getting gunned down when the group was scared at his presence. Not sure how to end the show in a good way, Cooker comes up with the idea of showing Bigfoot committing suicide. They return to the studio to show Lawson their footage, where he berates them for their ridiculousness and cancels the show. This leads to a huge fight within the group.
A year later, Peter gets a visit from Milas (the original cameraman and a friend of his father) and encourages him to revive the show. Peter gets everyone back together and they make an episode about a shark attack. They show the episode to Lawson, who decides to put the show back on the air since people love shark attacks and Pierson's death gives them no competition.
The film ends with captions explaining that Strange Wilderness became successful again and six months later, they went searching for the Lock Ness Monster.
Steve Zahn as Peter Gaulke
Allen Covert as Fred Wolf
Justin Long as Junior
Jonah Hill as Lynn Cooker
Robert Patrick as Gus Hayden
Ashley Scott as Cheryl
Harry Hamlin as Sky Pierson
Ernest Borgnine as Milas
Jeff Garlin as Ed Lawson
Kevin Heffernan as Whitaker
John Farley as a mountain doctor
Peter Dante as Danny Gutierrez
Oliver Hudson as TJ / animal handler
Blake Clark as Dick
Seth Rogen as a ranger in a helicopter (voice)
The film received highly negative reviews. Rotten Tomatoes gave it a 2% rating with an average reviewer rating of 2.2/10 based on 45 reviews with the consensus: "Strange Wilderness is a laugh-free comedy that's both aimless and overly crass." Only one review counted for the website was positive, who was Donald Clarke of The Irish Times. At Metacritic, it was given a 12% (ranking "overwhelming dislike") based on 12 reviews, placing it at 42nd place for the worst-reviewed films ever with seven or more reviews.