Nationality

American




Children

Ignatius Salaita




Role

Author




Name

Steven Salaita




Occupation

Scholar, writer







Known for

University of Illinois controversy




Books

Israel's Dead Soul, Anti‑Arab Racism in the USA, The Holy Land in Transit, Modern Arab American, The Uncultured Wars: Ara
Does free speech have a palestine exception dismissed professor steven salaita speaks out
Steven Salaita (born 1975) is an American scholar, author and public speaker formerly holding the Edward W. Said Chair of American Studies at the American University of Beirut. He became the center of a controversy when University of Illinois withdrew its conditional offer of employment as a professor of American Indian Studies after attention was drawn to his tweets on the 2014 Israel–Gaza conflict. The tweets were seen as criticism of the Israeli government by some, and as expressions of antisemitism by others.
Contents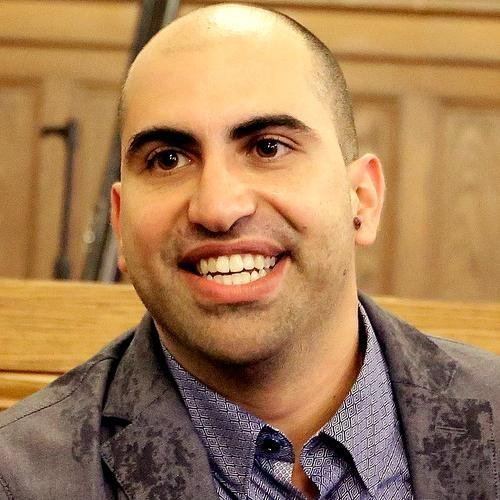 As a result of his outspoken critique of the university's handling of his situation, Haaretz wrote that Salaita has established "celebrity status on the lecture circuit" for his talk "Silencing Dissent".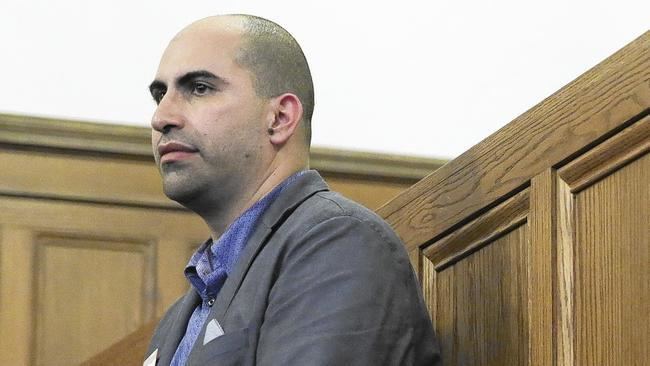 Steven salaita speaks about his termination
Early life and education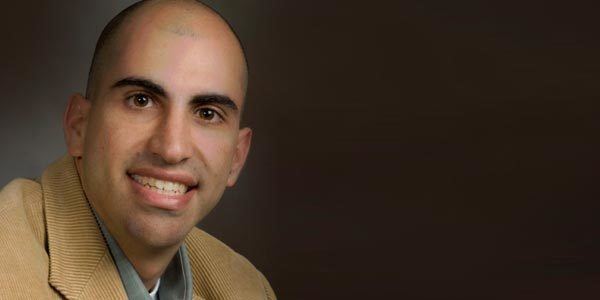 Salaita was born in Bluefield, West Virginia on September 15, 1975, to immigrant parents. His mother was born and raised in Nicaragua by Palestinian parents who originated in Beit Jala. He describes his own ethnic background as both Jordanian and Palestinian. An interviewer states that Salaita's father was from Madaba, Jordan. His maternal grandmother lost her home in Ayn Karim outside of Jerusalem in 1948.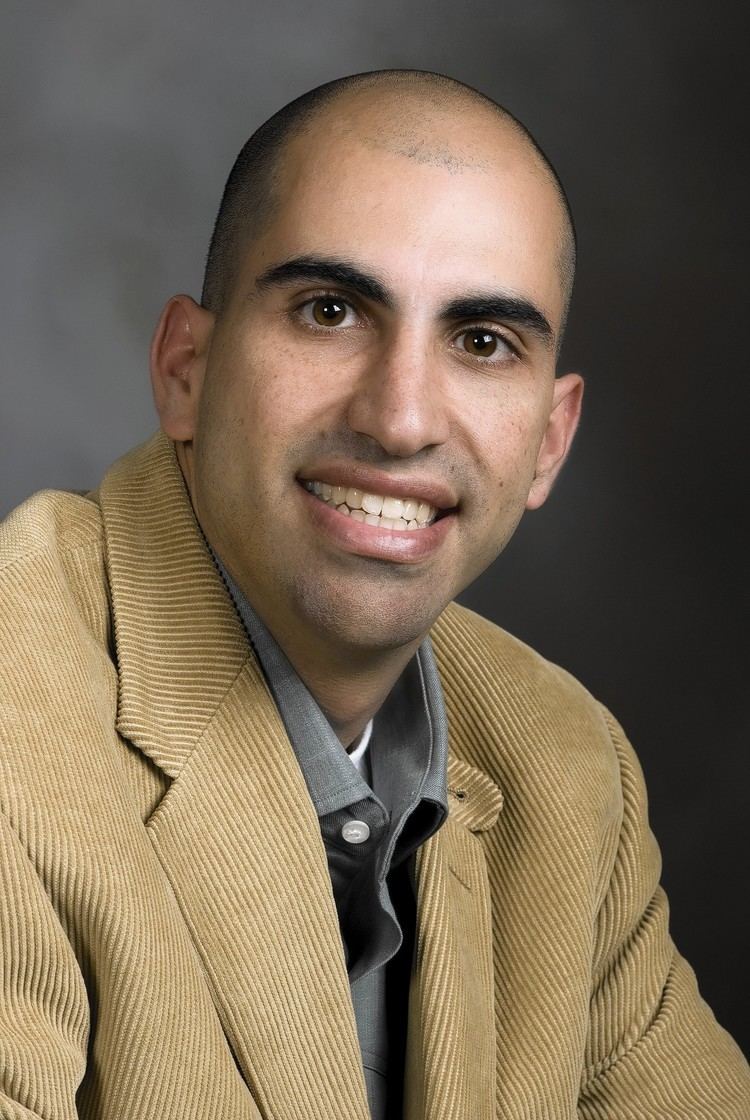 Salaita received his B.A. in political science from Radford University in 1997 and his M.A. in English from Radford in 1999. He completed his Ph.D. at the University of Oklahoma in Native American studies with a literature emphasis.
Career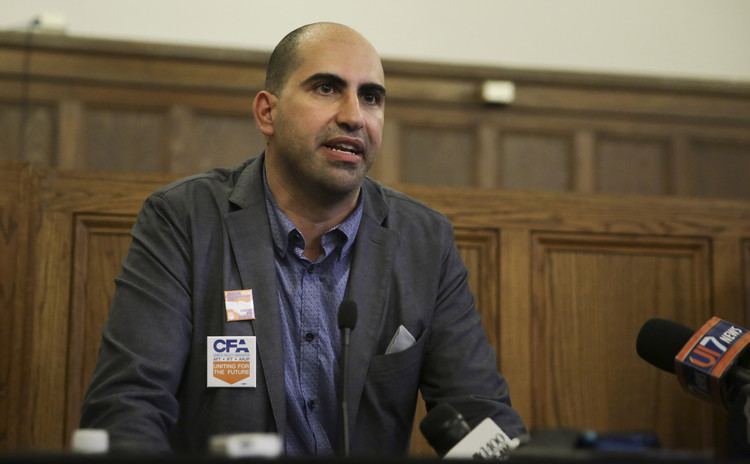 Following completion of his Ph.D., Salaita became an assistant professor of English at University of Wisconsin-Whitewater, where he taught American and ethnic American literature until 2006. He was then hired as associate professor of English at Virginia Tech, and received tenure three years later. In addition to teaching English courses, Salaita wrote about themes of immigration, indigenous peoples, dislocation, race, ethnicity and multi-culturalism. Michael Hiltzik of the Los Angeles Times refers to him as a "respected scholar in American Indian studies and Israeli-Arab relations."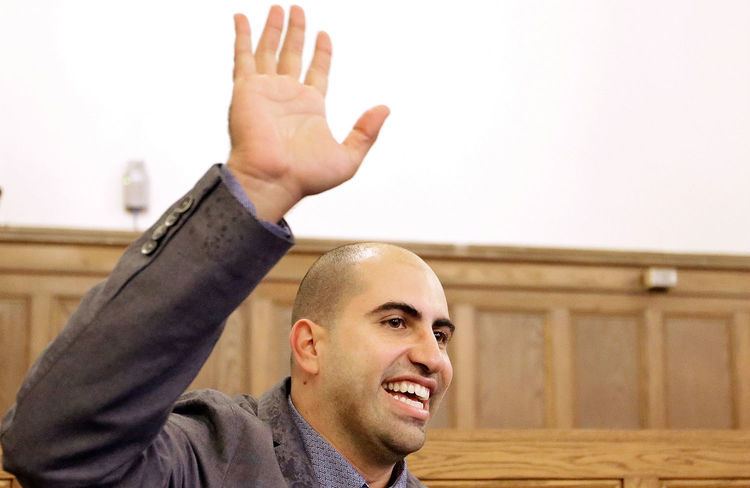 Salaita won a 2007 Gustavus Myers Outstanding Book Award for writing the book Anti-Arab Racism in the USA: Where It Comes from and What it Means for Politics Today. The Gustavus Myers Center for the Study of Bigotry and Human Rights recognized Salaita's book as one that extends "our understanding of the root causes of bigotry and the range of options we as humans have in constructing alternative ways to share power." Miriam Cooke, professor at Duke University, described the book as "a sobering analysis of anti-Arab racism, from neo-conservative to liberal, rooted in America's settler colonial past and seeping into every corner of our lives. Steven Salaita takes the reader into the crisis of Arab-American communities in the wake of September 11. Written with passion, this lucid account of the dangers of American imperialism paints a dark picture of the agenda of the Bush administration not only in the Arab world but also for people of color at home."
Sinan Antoon, assistant professor at New York University, reviewed Salaita's book, The Holy Land in Transit: Colonialism and the Quest for Canaan, published in 2006. He found the author's comparative approach to Palestinian and Native American writers and the influence of politics on their production "refreshing". He found the strongest chapter to be the one devoted to Salaita's personal experience of spending the summer of 2002 in the Shatila refugee camp, where he introduced Native American studies to the residents and developed perspectives on how "alternative narratives can broaden the consciousness of decolonial advocates." Antoon notes that Salaita limited his scope to prose and limited Palestinian literature to English translations.
In 2013 Salaita was invited to interview for an academic appointment with the AIS program (American Indian Studies Program at the University of Illinois at Urbana-Champaign). There were 80 applicants and Salaita was one of six invited to campus. He was the unanimous choice of the faculty to fill the position. Professor Robert Allen Warrior, AIS director, wrote that Salaita's "fresh and compelling contributions to the intellectual project of a critique of the concept of indigeneity, which is ... the core of what has made us an international leader in our field", and argued that Salaita's contribution would allow the department to "engage with the broader implications of comparative indigeneity within and beyond the scope of US imperialism and militarism in North America and the Pacific to include the Middle East." Warrior had worked with Salaita previously, as a member of his doctoral committee.
Dr. Reginald Alston, associate chancellor, wrote of Salaita's candidacy: "The uniqueness of his scholarship on the intersection of American Indian, Palestinian, and American Palestinian experiences presents a rare opportunity to add an esoteric perspective on indigeneity to our cultural studies programs on campus.... I support offering Dr. Salaita a tenured position because of the obvious intellectual value that his scholarship and background would bring to our campus. His presence would elevate AIS internationally and convey Illinois' commitment to maintaining a leading academic program on the historical and sociopolitical intricacies of American Indian culture." Salaita was then offered the tenured position; the university later withdrew its offer, as detailed below.
In July 2015 Salaita announced he had accepted the offer of the Edward W. Said Chair of American Studies at the American University of Beirut, and would begin his assignment in the fall of 2015. Salaita's position at the University of Beirut was not renewed due to some inconsistencies in his hiring. The university stated it was due to "procedural irregularities".
In 2017, Salaita announced that he is leaving academia because no institution will hire him for full time work.
Virginia Tech "Support our Troops" controversy
While teaching at Virginia Tech in 2013 Salaita became the center of controversy after writing an article in which he explained his refusal to endorse the "Support our Troops" slogan. Salaita stated that "In recent years I've grown fatigued of appeals on behalf of the troops, which intensify in proportion to the belligerence or potential unpopularity of the imperial adventure du jour". He criticized what he called "unthinking patriotism".
There was varied reaction to the article, with some people calling for his firing, criticizing the university and some calling for deportation or death on social media. A university spokesman, Lawrence G. Hincker, Associate Vice President for University Relations, said that the university supported Salaita's freedom of speech, but added: "While our assistant professor may have a megaphone on salon.com, his opinions not only do not reflect institutional position, we are confident they do not remotely reflect the collective opinion of the greater university community". Almost 40 Virginia Tech professors signed a letter protested Hincker's comments in a letter to the student newspaper, the Collegiate Times, faculty members criticized the university's statement as "wholly unsatisfactory" and "placing in doubt its commitment to academic freedom."
Commenting on Salaita's views and the surrounding controversy, Greg Scholtz, of the American Association of University Professors, noted: "Upholding academic freedom can be a difficult and even embarrassing thing for universities. But we find that the most reputable institutions give the most latitude."
University of Illinois hiring controversy
The Steven Salaita controversy refers to the debate and consequences which ensued after Phyllis M. Wise, then-Chancellor at the University of Illinois at Urbana-Champaign, withdrew a conditional offer of employment to Salaita, after reviewing tweets that had appeared on Salaita's Twitter account, which were seen by some as unseemly and/or anti-Semitic.
Salaita had resigned his position at Virginia Tech in preparation to move to Illinois, but had not begun teaching, and his employment offer had not yet been formally approved by the university Board of Trustees.
At the University of Illinois, each new employment candidate receives a letter containing a "Conditional Offer of Employment" which makes clear that employment offers are not official until approved by the Board, and when the Board voted on the Salaita hiring, it voted to support Chancellor Wise and reject Salaita as a faculty member.
Salaita fought the decision, arguing the original conditional offer was in fact a legal offer of employment, and declaring infringement on his academic freedom, insisting the university follow through on its original plan to hire him, rather than offer a financial settlement.
In August 2015, Wise was found to have used her personal email account to discuss certain aspects of the Salaita case with others.
Illinois' Freedom of Information Act states that with certain exceptions, any email of a state official where state business is discussed is a public document. It is not illegal to discuss state business in a personal email account but makes personal email account(s) subject to inspection by the university's FOIA Office.
Shortly after Wise's resignation, 41 department heads, chairs and directors published an open letter calling on Acting Chancellor Barbara Wilson and President Timothy Killeen to call for the reinstatement of Salaita at the September 2015 board meeting. The Salaita case garnered national attention on academic freedom for faculty.
As a result of this controversy, the university was censured by the American Association of University Professors (AAUP), and finally awarded Salaita in excess of $800,000 in a settlement.
Books
Anti-Arab Racism in the USA: Where it Comes From and What it Means for Politics (2006) – Winner of 2007 Gustavus Myers Center for the Study of Bigotry and Human Rights' "Outstanding Book" Award.
The Holy Land in Transit: Colonialism and the Quest for Canaan (2006)
Arab American Literary Fictions Cultures and Politics (2007)
The Uncultured Wars (2008)
Modern Arab American Fiction: A Reader's Guide (2011)
Israel's Dead Soul (2011)
Uncivil Rites (2015)
References
Steven Salaita Wikipedia
(Text) CC BY-SA