Occupation

Author




Genre

Science fiction





Name

Steve Alten




Role

Author






Born

August 21, 1959 (age 56) Philadelphia, Pennsylvania, U.S. (

1959-08-21

)


Movies and TV shows

Shark Hunter, For Love or Money, Meg




Education

Pennsylvania State University, Temple University, University of Delaware




Books

Meg: A Novel of Deep Ter, Meg: Hell's Aquarium, The Loch, Meg: Primal Waters, The Trench




Similar People

Jeremy Robinson, Guy N Smith, James Herbert, Sarah Zettel, Stephen C Barton
The best loch ness monster video of 2011 and 2012 steve alten nessie spotted caught on tape live
Steven Robert Alten (born August 21, 1959) is an American science fiction author. He is best known for his Meg series, a series of novels set around the fictitious survival of the megalodon, a giant prehistoric shark. Alten holds a bachelor's degree from Pennsylvania State University, a master's in sports medicine from the University of Delaware and a doctorate in sports administration from Temple University. Alten is the founder and director of Adopt-An-Author, a nationwide secondary school free reading program promoting works from six authors, including his own. Alten resides in South Florida.
Contents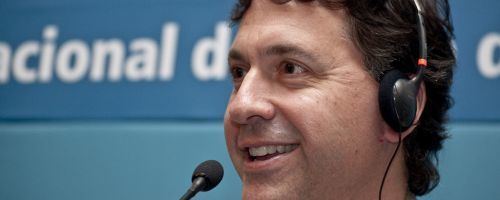 Interview with author steve alten the horror show
Critical response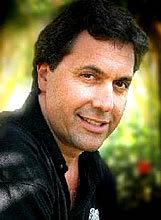 Alten's debut novel, MEG: A Novel of Deep Terror was named a TOP SELECTION by the Young Adult Library Services Association. http://www.ala.org/yalsa/booklistsawards/booklists/quickpicks/1998quickpicks Allen Foster of ENTERTAINING OPTIONS states, "One of the components that makes Steve's work stand out is his mind-boggling diligence when it comes to research. Alten unearths countless facts, data, and historical footnotes, and manages to embed them all in a fantastic context so they work together to support an epic tale. He mingles fact with fiction to create stories he calls "faction." https://entertaining-options.com/2017/08/03/undisclosed-a-qa-with-best-selling-author-steve-alten/ Others have praised his character development, research and story-telling. Reviewer Steve Donoghue's review says Alten has written "the Moby Dick of giant killer shark novels."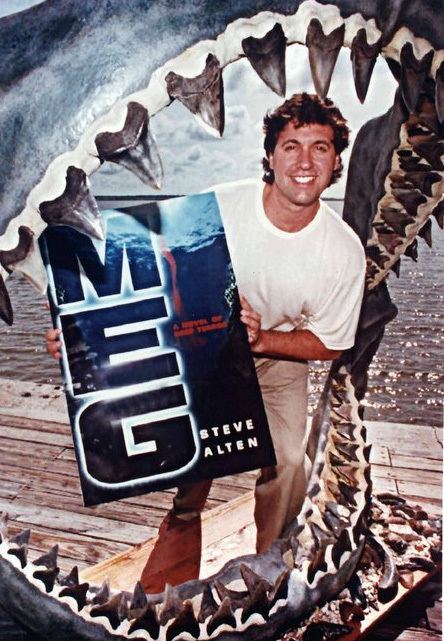 Reviewer Jason Frost said of Alten's Grim Reaper: End of Days, "This will not be one of the best books you will read this year. This will be one of the best books you will read, period." Mystery Book Review said of The Loch, "The blending of factual and fictional material as crafted by Alten for the book is both fascinating and credible." Paul Craig Roberts, former Wall Street Journal editor, said of Alten's thriller, The Shell Game, "Alten's book is a first-class thriller set in the real world of today." George Noory called Alten's thriller, The LOCH "Riveting" while the Washington Daily News stated, "Steve Alten combines meticulous research with riveting storytelling to craft a new genre--the historical science fiction thriller." https://www.amazon.com/Loch-Steve-Alten/dp/076536302X/ref=pd_sim_14_5?_encoding=UTF8&pd_rd_i=076536302X&pd_rd_r=8628M10EJ44Z3D528E3X&pd_rd_w=NEDOy&pd_rd_wg=ehrMn&psc=1&refRID=8628M10EJ44Z3D528E3X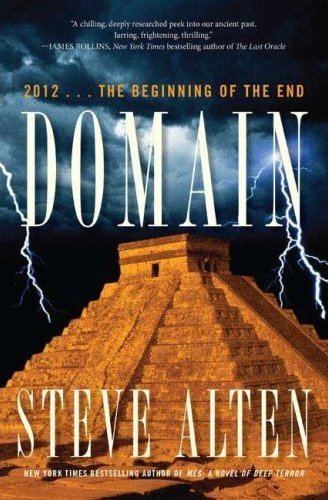 Alten's comedic novel, Dog Training the American Way (written under the pen name L.A. Knight) was given a positive review by Kirkus Reviews, which described "the prose [as flowing] like a jocular babbling brook" and the plot as compelling: "Incident by unlikely incident, we are pulled deeper into their lives until it is their fates (not merely their quips) that keep us turning the pages." Chick Lit Central, a top chick-lit blog, states, "Dog Training the American Male made me laugh...hard. Conversations between various characters, like Nancy's sister's bodybuilding girlfriend, or Jacob's gynecologist brother, the quips and one-liners were hilarious, and very real." http://www.chicklitcentral.com/2017/02/book-review-dog-training-american-male.html
Open Book Muse loved Alten's summer 2017 UFO conspiracy thriller, UNDISCLOSED, stating "UNDISCLOSED promises to keep you tuned-in - your mind on-fire." https://www.openbookmuse.com/single-post/2017/08/07/UNDISCLOSED-UNACKNOWLEDGED1 NY Times bestselling author Jonathan Maberry said, "I couldn't put this one down." https://www.amazon.com/Undisclosed-Steve-Alten/dp/1943957053/ref=sr_1_1?s=books&ie=UTF8&qid=1490992691&sr=1-1&keywords=undisclosed+steve+alten Another reviewer states, "UNDISCLOSED is a story about greed, cover-ups, and an alien technology that could save the human race from extinction by its own hand." https://entertaining-options.com/2017/08/03/undisclosed-a-qa-with-best-selling-author-steve-alten/
Film projects
In a 2008 interview producer Belle Avery spoke about doing preliminary work on film based on The Loch. To date, there has been no adaptation of this book into a film.
A film adaptation of Meg is set to be released August 10 2018, after a long period in development hell. It is directed by Jon Turteltaub and stars Jason Statham as Jonas Taylor.
MEG movie set to debut on August 10, 2018. http://www.pophorror.com/meg-move-over-jaws/
VARIETY - MEG movie casts Jason Statham http://variety.com/2016/film/news/jason-statham-shark-movie-meg-1201753698/
References
Steve Alten Wikipedia
(Text) CC BY-SA