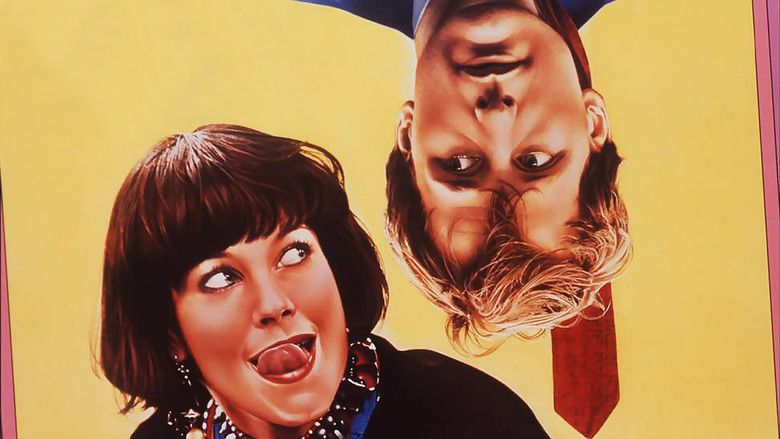 In New York City, Charlie Driggs (Jeff Daniels) is a seemingly conventional banker whose wife has left him. In a café, a brunette (Melanie Griffith) who calls herself Lulu spots him leaving without paying. After a teasing confrontation, the two leave in a car that, Lulu says, she acquired from a divorce. They embark on a bizarre adventure, including crashing and abandoning the car, stealing from a liquor store and leaving a diner without paying. Believing Charlie to be married, Lulu discloses that her real name is Audrey, and takes him to visit her mother, Peaches. Audrey now adopts a different persona, becoming a demure platinum blonde. Coming to accept Audrey's free-wheeling lifestyle, Charlie realizes he is falling in love with her.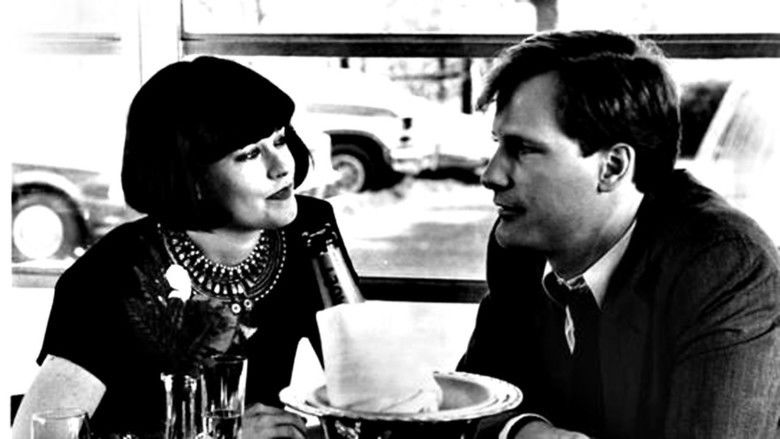 The relationship (and movie) takes a dark turn when her violent ex-convict husband, Ray Sinclair (Ray Liotta), shows up at a high school reunion; Ray wants her back. Dumping his girlfriend Irene (Margaret Colin), Ray takes Audrey and Charlie on a short-lived crime spree, and intentionally breaks Charlie's nose during it. The trio end up in a motel room where Audrey learns Charlie is no longer happily married and, under duress, reluctantly realizes she has to stay with Ray.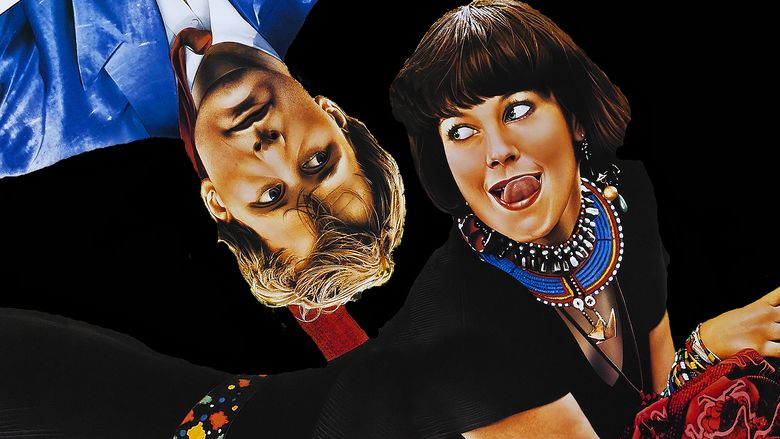 Ray tells Charlie to leave, warning him to keep away, but Charlie secretly tails them when they leave the motel. Charlie devises a plan to extract Audrey from Ray's grasp, and having done so, he takes Audrey to his home. However, Ray figures out where Charlie lives, shows up to his home, and begins beating up Charlie. During the scuffle, Charlie stabs Ray, who dies. Audrey is taken away for questioning. Charlie later comes looking for Audrey at her apartment, but she has moved. Near the café where they first met, Audrey (in her third incarnation) appears with a station wagon. She invites Charlie into her car and back into her life.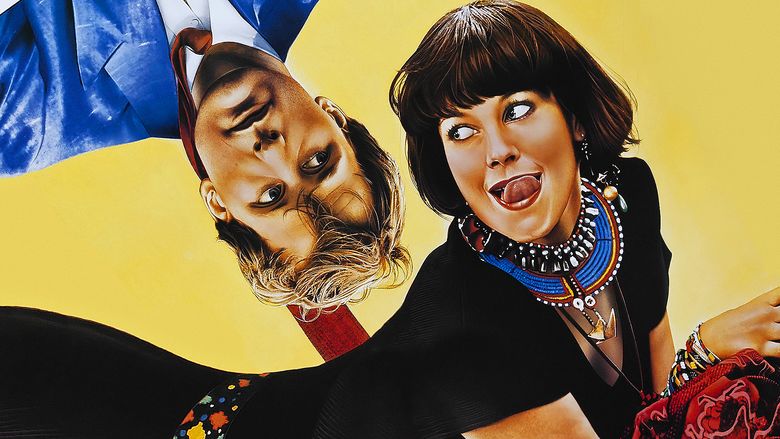 Jeff Daniels as Charles Driggs
Melanie Griffith as Audrey Hankel, aka Lulu
Ray Liotta as Ray Sinclair
Charles Napier as Irate chef
John Sayles as Motorcycle cop
Tracey Walter as The Country Squire
Gary Goetzman as Guido Paonessa
Robert Ridgely as Richard Graves
Buzz Kilman as TV Newscaster
Adelle Lutz as Rose
John Waters as Used car salesman
Margaret Colin as Irene
Jack Gilpin as Larry Dillman
Su Tissue as Peggy Dillman
Sister Carol as Dottie
The Feelies as The Willies
Something Wild gained positive acclaim from critics. The film currently holds an 88% rating on Rotten Tomatoes based on 32 reviews, with the consensus reading: "Boasting loads of quirky charm, a pair of likable leads, and confident direction from Jonathan Demme, Something Wild navigates its unpredictable tonal twists with room to spare."
Something Wild was released on DVD on June 5, 2001. The film was presented in its original 1.85:1 widescreen aspect ratio. The only special feature was the original theatrical trailer. That edition is currently out of print.
The film was released on Criterion Collection DVD and Blu-ray Disc on May 10, 2011. The Blu-ray has a new, restored high-definition digital transfer, supervised by director of photography Tak Fujimoto and approved by director Jonathan Demme. It also features new video interviews with Demme and writer E. Max Frye, the original theatrical trailer, and a special booklet featuring an essay by film critic David Thompson.
The film's soundtrack was released as a CD, featuring only 10 of the 49 tracks in the title credits. All the school reunion songs performed by The Feelies, including "Fame" and "I'm a Believer", were omitted, and The Troggs' "Wild Thing", which gave the film its title and which was sung in the convertible scene, was also left out.
1987 Golden Globe Awards
Nominated – Best Actor – Motion Picture Musical or Comedy: Jeff Daniels
Nominated – Best Actress – Motion Picture Musical or Comedy: Melanie Griffith
Nominated – Best Supporting Actor – Motion Picture: Ray Liotta
1987 Edgar Awards
Won – Best Motion Picture Screenplay: E. Max Frye