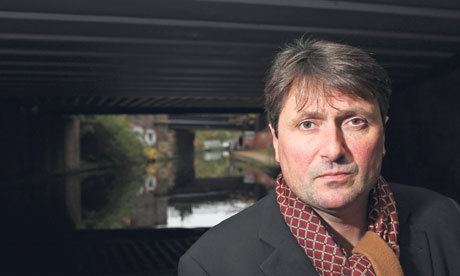 Armitage was born in Huddersfield, West Riding of Yorkshire and grew up in the village of Marsden. Armitage first studied at Colne Valley High School, Linthwaite and went on to study geography at Portsmouth Polytechnic; his first poetry collection was called Human Geography (1988). He was a post-graduate student at the University of Manchester where his MA thesis concerned the effects of television violence on young offenders. Until 1994 he worked as a probation officer in Greater Manchester. He has lectured on creative writing at the University of Leeds, the University of Iowa, and was senior lecturer at Manchester Metropolitan University. He has made literary, history and travel programmes for BBC Radios 3 and 4; and since 1992 he has written and presented a number of TV documentaries. From 2009-2012 he was Artist in Residence at London's South Bank, and in February 2011 he became Professor of Poetry at the University of Sheffield.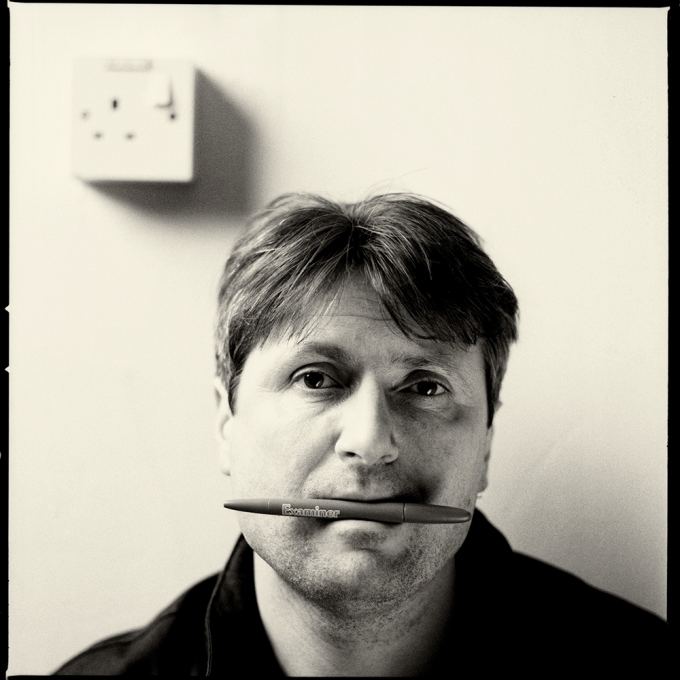 He lives in the Holme Valley, West Yorkshire. He is a lifelong Huddersfield Town fan and makes many references to supporting his local team in his book All Points North.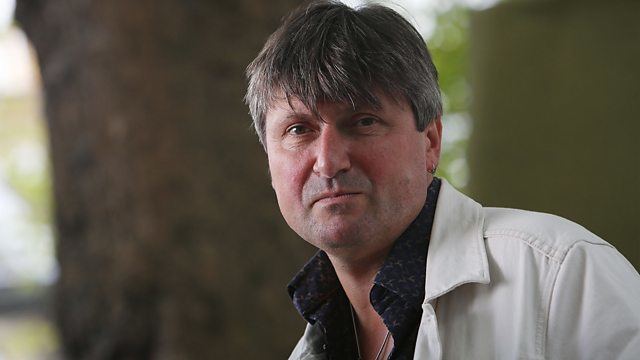 Armitage's poetry collections include Book of Matches (1993) and The Dead Sea Poems (1995). He has written two novels, Little Green Man (2001) and The White Stuff (2004), as well as All Points North (1998), a collection of essays on Northern England. He produced a dramatised version of Homer's Odyssey and a collection of poetry entitled Tyrannosaurus Rex Versus The Corduroy Kid (which was shortlisted for the T.S. Eliot Prize), both of which were published in July 2006. Many of Armitage's poems appear in the AQA (Assessment and Qualifications Alliance) GCSE syllabus for English Literature in the United Kingdom. These include "Homecoming","Extract from Out of the Blue", "November", "Kid", "Hitcher", and a selection of poems from Book of Matches, most notably of these "Mother any distance...".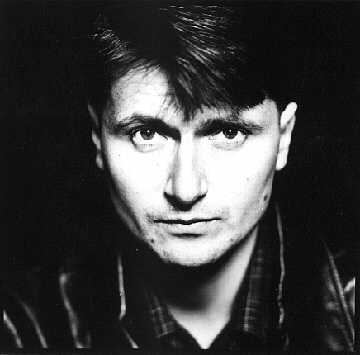 His writing is characterised by a dry Yorkshire wit combined with "an accessible, realist style and critical seriousness." His translation of Sir Gawain and the Green Knight (2007), was adopted for the ninth edition of The Norton Anthology of English Literature, and he was the narrator of a 2010 BBC documentary about the poem and its use of landscape.
Armitage also writes for radio, television, film and stage. He is the author of four stage plays, including Mister Heracles, a version of Euripides' The Madness of Heracles. He is currently writing a fifth, The Last Days of Troy, to be premiered at Shakespeare's Globe in June 2014. He was commissioned in 1996 by the National Theatre in London to write Eclipse for the National Connections series, a play inspired by the real-life disappearance of a girl in Hebden Bridge, and set at the time of the 1999 solar eclipse in Cornwall. Most recently he wrote the libretto for an opera scored by Scottish composer Stuart MacRae, The Assassin Tree, based on a Greek myth recounted in The Golden Bough. The opera premiered at the 2006 Edinburgh International Festival, Scotland, before moving to the Royal Opera House, Covent Garden, London. Saturday Night (Century Films, BBC2, 1996) – wrote and narrated a fifty-minute poetic commentary to a documentary about night-life in Leeds, directed by Brian Hill. In 2010, Armitage walked the 264-mile Pennine Way, walking south from Scotland to Derbyshire. Along the route he stopped to give poetry readings, often in exchange for donations of money, food or accommodation, despite the rejection of the free life seen in his 1993 poem, the Hitcher, and has written a book about his journey, called Walking Home.
He has received numerous awards for his poetry, including The Sunday Times Author of the Year, a Forward Prize, a Lannan Award, and an Ivor Novello Award for his song lyrics in the Channel 4 film Feltham Sings. Kid and CloudCuckooLand were short-listed for the Whitbread poetry prize. The Dead Sea Poems was short-listed for the Whitbread, the Forward Poetry Prize and the T. S. Eliot Prize. The Universal Home Doctor was also short-listed for the T.S. Eliot. In 2000, he was the UK's official Millennium Poet and went on to judge the 2005 Griffin Poetry Prize, the 2006 Man Booker Prize for Fiction and the 2010 Manchester Poetry Prize.
In 2004, Armitage was elected a Fellow of the Royal Society of Literature and was appointed Commander of the Order of the British Empire (CBE) in the 2010 Birthday Honours. He is a vice president of the Poetry Society and a patron of the Arvon Foundation.
For the Stanza Stones Trail, which runs through 47 miles (76 km) of the Pennine region, Armitage composed six new poems on his walks. With the help of local expert Tom Lonsdale and letter-carver Pip Hall, the poems were carved into stones at secluded sites. A book, containing the poems and the accounts of Lonsdale and Hall, has been produced as a record of that journey and has been published by Enitharmon Press.
In 2016 the arts programme 14-18 NOW commissioned a series of poems by Simon Armitage as part of a five-year programme of new artwork created specifically to mark the centenary of the First World War. The poems are a response to six aerial or panoramic photographs of battlefields from the archive of the Imperial War Museum in London. The poetry collection "Still" premiered at the Norfolk & Norwich Festival and has been published in partnership with Enitharmon Press.
1982 Honour Award given by Peter Simmons
1988 Eric Gregory Award
1989 Zoom! made a Poetry Book Society Choice
1992 A Forward Poetry Prize for Kid
1993 Sunday Times Young Writer of the Year
1994 Lannan Award
1998 Yorkshire Post Book of the Year for All Points North
2003 BAFTA winner
2003 Ivor Novello Award for song-writing
2004 Fellow of Royal Society for Literature
2005 Spoken Word Award (Gold) for The Odyssey
2006 Royal Television Society Documentary Award Winner for Out of the Blue
2008 The Not Dead (C4, Century Films) Mental Health in the Media Documentary Film Winner
2010 Seeing Stars made a Poetry Book Society Choice
2010 Keats-Shelley Prize for Poetry
2010 Awarded the CBE in the Queen's Birthday Honours List, for services to poetry
2012 The Death of King Arthur made Poetry Book Society Choice
2012 Hay Medal for Poetry
2012 T S Eliot Prize, shortlist, The Death of King Arthur
1996 Doctor of Letters, University of Portsmouth
1996 Honorary Doctorate, University of Huddersfield
2009 Honorary Doctorate, Sheffield Hallam University
2011 Doctor of the University, The Open University
2015 Honorary Doctor of Letters, University of Leeds
2017 PEN America Poetry in Translation Prize for Pearl: A New Verse Translation
Second Draft from Saga Land – six programmes for BBC Radio 3 on W. H. Auden and Louis MacNeice.
Eyes of a Demigod – on Victor Grayson commissioned by BBC Radio 3.
The Amherst Myth – on Emily Dickinson, for BBC Radio 4.
Points of Reference – on the history of navigation and orientation, for BBC Radio 4.
From Salford to Jericho – A verse drama for BBC Radio 4.
To Bahia and Beyond – Five travelogue features in verse with Glyn Maxwell from Brazil and the Amazon for BBC Radio 3.
The Bayeux Tapestry – A six-part dramatisation, with Geoff Young, for BBC Radio 3.
Saturday Night (1996) - Century Films/BBC TV
A Tree Full of Monkeys (2002) – commissioned by BBC Radio 3, with Zoviet France.
The Odyssey (2004) – A three-part dramatisation for BBC Radio 4.
Writing the City (2005) – commissioned by BBC Radio 3.
Sir Gawain and the Green Knight (2010) - BBC documentary
Gods and Monsters — Homer's Odyssey (2010) - BBC documentary
The Making of King Arthur (2010) - BBC documentary
The Pendle Witch Child (2011) - BBC documentary, examining the role of Jennet Device in the Pendle Witch Trials
Black Roses: The Killing of Sophie Lancaster (2011), consisting of poems telling the story of Sophie Lancaster's life, together with the personal recollections of her mother.
The Last Days of Troy (2015) - A two-part dramatisation for BBC Radio 4.