Japan




ChubuTokai




Heita Kawakatsu




7,779.63 km2


Shizuoka (city)






Shizuoka University




Shizuoka, Hamamatsu, Numazu, Fuji, Mishima




Mount Fuji, Nihondaira, Izu Peninsula, Miho no Matsubara, Shiraito Falls






3.751 million (Mar 31, 2012)



Shizuoka Prefecture (静岡県, Shizuoka-ken) is a prefecture of Japan located in the Chūbu region of Honshu. The capital is the city of Shizuoka, while Hamamatsu is the largest city by population.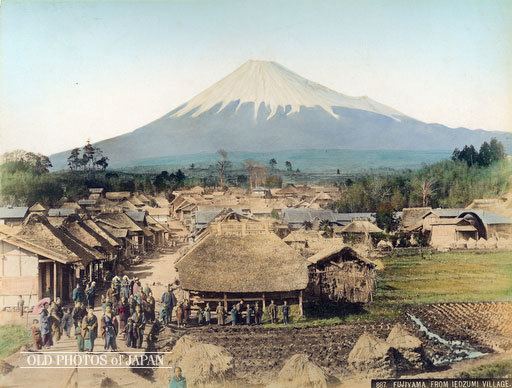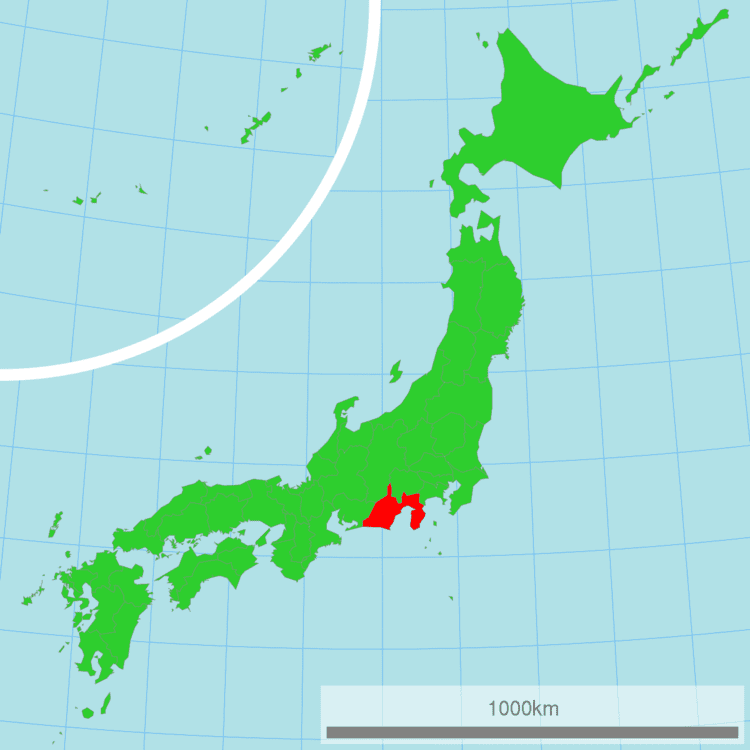 Shizuoka Prefecture was formed from the former Tōtōmi, Suruga and Izu provinces.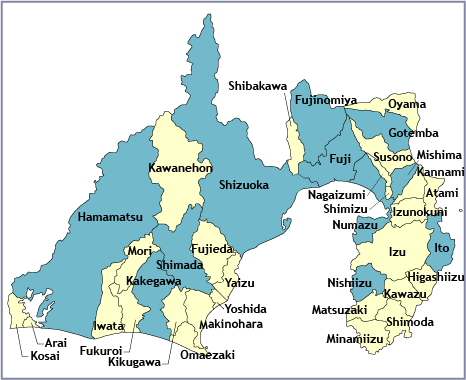 The area was the home of the first Tokugawa Shogun. Tokugawa Ieyasu held the region until he conquered the lands of the Hōjō clan in the Kantō region and placed land under the stewardship of Toyotomi Hideyoshi. After becoming shogun, Tokugawa took the land back for his family and put the area around modern-day Shizuoka city under the direct supervision of the shogunate. With the creation of Shizuoka han in 1868, it once again became the residence of the Tokugawa family.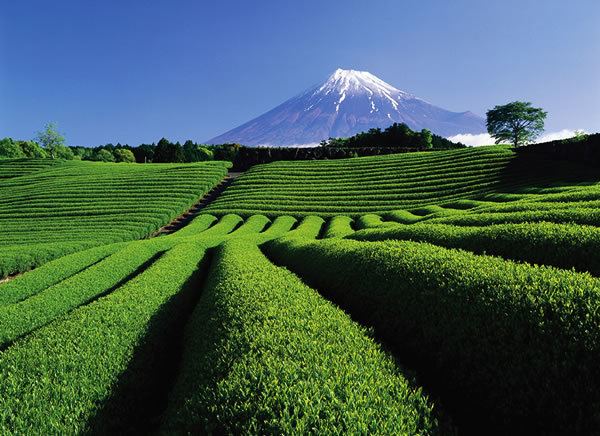 Shizuoka Prefecture is an elongated region following the coast of the Pacific Ocean at the Suruga Bay. In the west, the prefecture extends deep into the Japan Alps. In the east, it becomes a narrower coast bounded in the north by Mount Fuji, until it comes to the Izu Peninsula, a popular resort area pointing south into the Pacific.
As of 1 April 2012, 11% of the total land area of the prefecture was designated as Natural Parks, namely the Fuji-Hakone-Izu and Minami Alps National Parks; Tenryū-Okumikawa Quasi-National Park; and four Prefectural Natural Parks.
Throughout history, a disastrous earthquake called the Tokai earthquake has hit Shizuoka every 100 to 150 years. On Tuesday, March 15, 2011, Shizuoka Prefecture was hit with a magnitude 6.2 earthquake approximately 42 km (26 mi) NNE of Shizuoka City.
Twenty-three cities are located in Shizuoka:
These are the towns in each district:
JR East
Tokaido Line (Atami - Odawara)
Ito Line
JR Central
Tokaido Shinkansen
Tokaido Line (Atami - Toyohashi)
Gotenba Line
Minobu Line
Iida Line
Izukyu
Izuhakone Railway
Daiyuzan Line
Sunzu Line
Gakunan Railway
Shizuoka Railway
Oigawa Railway
Enshu Railway
Tenryu Hamanako Railroad
Tomei Expressway
Shizuoka East-West Road
Shizuoka South-North Road
West Fuji Road (not a toll road anymore as of 2012)
Fujinomiya Road
Shizuoka Airport
Shimizu Port
Atami Port and Shimoda Port - Mainly ferry route to Izu Island
Numazu Port
National university
Hamamatsu University School of Medicine
Shizuoka University
Graduate University for Advanced Studies - Mishima Campus(National Institute of Genetics)
Public university
Shizuoka University of Art and Culture
University of Shizuoka
Private university
Fuji Tokoha University
Hamamatsu University
Hamamatsu Gakuin University
Juntendo University - Mishima Campus
Nihon University - Mishima Campus
Shizuoka Eiwa Gakuin University
Shizuoka Institute of Science and Technology
Shizuoka Sangyo University
Shizuoka University of Welfare
Tokyo Women's Medical University - Daito Campus
Tokai University - Shimizu Campus,Numazu Campus
Tokoha Gakuen University
Numazu Commercial High School
Shizuoka Prefectural Susono High School
Shizuoka Prefectural High School
The sports teams listed below are based in Shizuoka.
SAN-EN NeoPhoenix
Fuji International Speedway
Yamaha Jubilo (Iwata)
Shimizu S-Pulse (Shimizu, Shizuoka)
Júbilo Iwata (Iwata)
Matches between the above two teams, both currently in the top flight of the J. League, are known as the Shizuoka Derby.
Honda F.C. (Hamamatsu)
Azul Claro Numazu(Numazu)
Fujieda MyFC (Fujieda)
Toray Arrows (men's volleyball team) (Mishima city)
Shizuoka Prefectural Museum of Art
Museum of Natural and Environmental History, Shizuoka
Shimoda Black Ship Festival, held in May
Shimizu Port Festival, held on August 5 to 7
Shizuoka Festival, held in April
Daidogei World Cup in central Shizuoka City, held in November
Enshu Daimyo Festival in Iwata, held in April
Numazu Festival, held in July
Mishima Festival, held in August
Shizuoka Prefecture Wikipedia