Shirley Ann Caesar-Williams, known professionally as Shirley Caesar (born October 13, 1938 in Durham, North Carolina), is an American Gospel music singer, songwriter and recording artist whose career has spanned over six decades. A multi-award-winning artist, with eleven Grammy Awards and seven Dove Awards to her credit, she is known as the "First Lady of Gospel Music".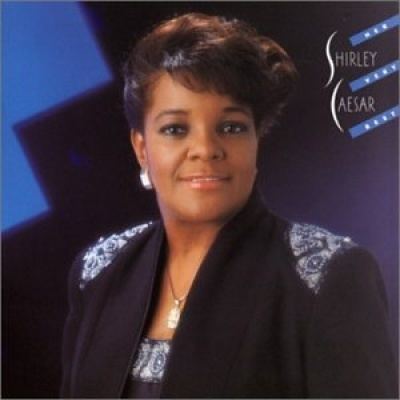 Beginning recording at the age of 12 in 1951, Shirley Caesar has released over forty albums. She has participated in over 16 compilations and three gospel musicals, Mama I Want to Sing, Sing: Mama 2 and Born to sing: Mama 3. She is also the creator of the #unameit challenge, which occurred during one of her sermon. She opened her eponymous store and plans on using the profits to help others during the holiday season.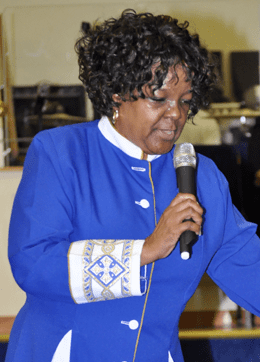 Caesar's credits also include a series of commercials for MCI Communications and numerous awards for her recordings. She has won or received 11 Grammy Awards, 14 Stellar Awards, 18 Doves, 1 RIAA gold certification, an Essence Award, McDonald's Golden Circle Lifetime Achievement Award, NAACP Lifetime Achievement Award, SESAC Lifetime Achievement Award, Rhapsody & Rhythm Award from the National Museum of African American Music, as well as induction into the Gospel Music Hall of Fame. According to Soundscan, she has sold 2.2 million albums since 1991. She has made several notable appearances, including the televised Live from Disney World Night of Joy, the Gospel According to VH1, a White House performance for George Bush, and a speech on the Evolution of Gospel Music to the US Treasury Department. In 2017, Caeser was honored with a Lifetime Achievement Award from The Recording Academy.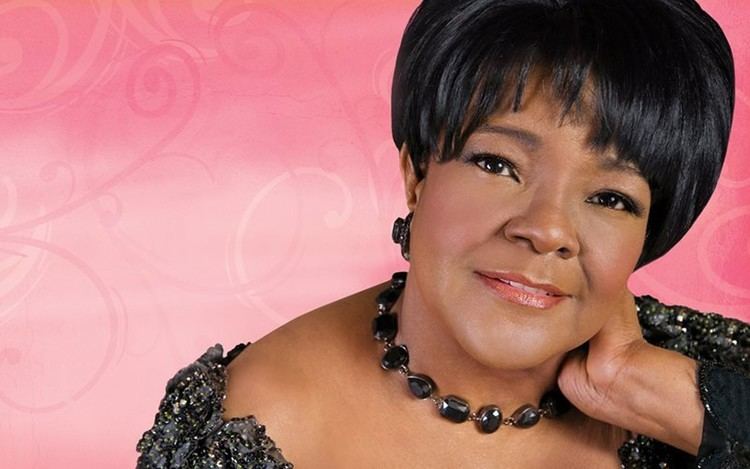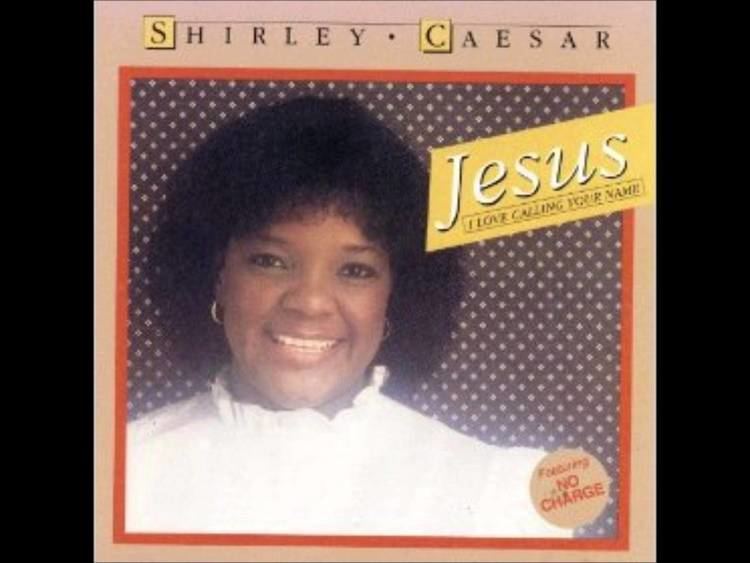 Caesar first began singing and performing for family and friends. She first recorded in 1951, at age 12. Her professional adult 'career' began in 1957 when she was 19, when she approached Albertina Walker about joining The Caravans, one of the most popular gospel groups at that time.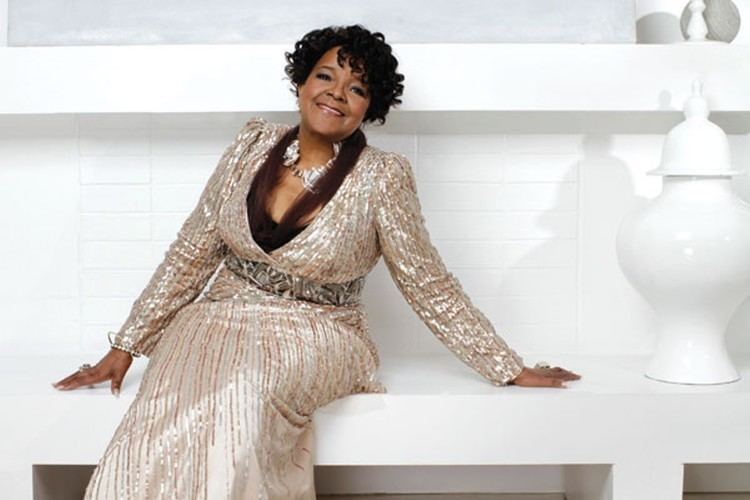 She sang with Albertina Walker, Cassietta George, Dorothy Norwood, Inez Andrews, Delores Washington and James Cleveland while in the Caravans. She recorded and performed with the Caravans from 1958 until 1966. Thereafter she began pursuing a solo career with two albums, entitled My Testimony and I'll Go, backed up by the Institutional Radio Choir. She made a name for herself in the gospel music circuit, making guest appearances on the Bobby Jones gospel show and other popular television shows. Caesar credits Albertina Walker as her mentor and "Queen of Gospel Music".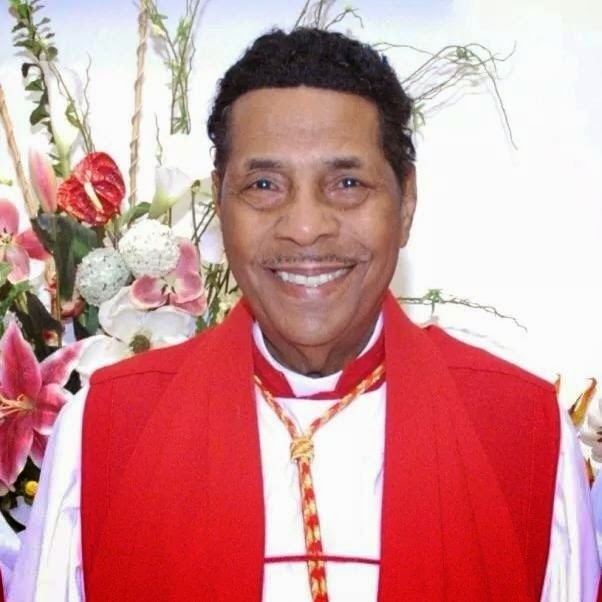 Between 1981 and 1995, she received seven Dove Awards for Black Gospel Album of the Year for Live at the G.M.W.A., Celebration, Christmasing, Sailin', Live ... In Chicago, Go and Rejoice. She received two Black Gospel Song of the Year Awards for "He's Working It Out for You" and "Hold My Mule". She has performed with such performers as Patti LaBelle, Whitney Houston, Dorothy Norwood, Faith Evans, Dottie Peoples, Arnold Houston, Kim Burrell, John P. Kee, Kirk Franklin and Tonex, Tye Tribbett among others. Shirley Caesar is also an actress. She acted in movies, such as Why Do Fools Fall in Love (1998) with Larenz Tate and Little Richard, Fighting Temptations (2003) with Beyoncé and Cuba Gooding Jr. and The Unseen (2005) with Steve Harris. She also acted in 1 TV episode of "Good News" in 1998 as Aunt Shirley. ()
Caesar was inducted into the North Carolina Music Hall of Fame in 2010.
In May 2016, the National Museum of African American Music honored Caesar with the Rhapsody & Rhythm Award in Nashville, Tennessee in advance of the planned 2018 opening of the historic museum.
The Hollywood Chamber of Commerce proudly honored gospel singer Shirley Caesar with the 2,583rd star on the Hollywood Walk of Fame on Tuesday, June 28, 2016.
Caesar graduated from Shaw University with a Bachelor of Science degree in Business Administration in 1984. She also spent time studying at the Divinity School of Duke University and has received honorary doctorates from Shaw University and Southeastern University.
Caesar married Bishop Harold I. Williams in 1983. The two were co-pastors of the 1,500-member Mount Calvary Word of Faith Church in Raleigh, North Carolina, until his death on July 4, 2014. She is a member of Delta Sigma Theta sorority. She cites her mother as a strong influence in her decision to give so selflessly of herself. Caeser has committed a sizable portion of all concert sales to her outreach ministries. She continues to deliver weekly sermons and also leads an annual outreach ministries conference. She notes, "I cannot sweeten the Atlantic Ocean, but I can take a pitcher out of the ocean and sweeten that."
First Lady (1977)
From The Heart (1978)
Jesus, I Love Calling Your Name (1983)
Salin' (1984)
Her Very Best (1987)
Live in Chicago (1988)
I Remember Mama (1989)
Go (1990)
He's Working It Out for You (1991)
Stand Still (1993)
Live...He Will Come (1995)
Just A Word (1996)
A Miracle in Harlem (1997)
Christmas with Shirley Caesar (1998)
You Can Make It (2000)
Hymns (2001)
Greatest Gospel Hits
Shirley Caesar & Friends (2003)
The Gospel Legends (2005)
I Know the Truth (2005)
Still Sweeping Through the City After 40 Years (2008)
A City Called Heaven (2009)
Good God (2013)
Fill This House (2016)