Monarch

Showa




Governor

Douglas MacArthur




Preceded by

Hitoshi Ashida




Name

Shigeru Yoshida





Succeeded by

Ichiro Hatoyama




Monarch

Showa




Books

The Yoshida memoirs








Governor

Douglas MacArthur Matthew Ridgway




Role

Former Prime Minister of Japan




Died

October 20, 1967, Tokyo, Japan




Children

Ken'ichi Yoshida, Kazuko Aso




Parents

Kenzo Yoshida, Tsuna Takenouchi




Similar People

Ichiro Hatoyama, Jiro Shirasu, Eisaku Sato, Nobusuke Kishi, Taro Aso




Grandchildren

Taro Aso, Yutaka Aso



Can 116 former japanese prime minister shigeru yoshida visits taiwan
Shigeru Yoshida (吉田 茂, Yoshida Shigeru), KCVO (22 September 1878 – 20 October 1967) was a Japanese diplomat and politician who served as Prime Minister of Japan from 1946 to 1947 and from 1948 to 1954, becoming one of the longest serving PMs in Japanese history.
Contents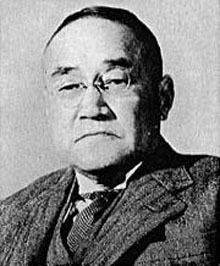 Old japanese prime minister called shigeru yoshida
Early life and education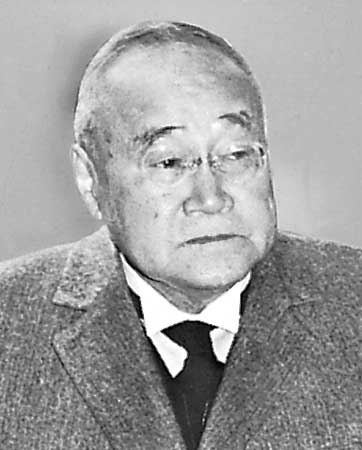 Yoshida was born in Yokosuka in 1878. His father, Takeuchi Tsuna, was an entrepreneur and political activist who would later serve in the first National Diet in 1890. Yoshida was the fifth of his fourteen children. His mother's identity is not known, but she is thought to have been a geisha. Shortly before his birth, his father was arrested for political activity. In August 1881, he was adopted by a friend of his father, wealthy Yokohama merchant Kenzo Yoshida, and his wife Kotoko, who were childless. Yoshida began his education in a rural boarding school. He graduated elementary school in 1889. That same year, Kenzo Yoshida died, and Shigeru inherited a substantial fortune from him. Kotoko subsequently raised Shigeru on the family's estate in Ōiso. Shigeru finished secondary school in 1894, and attended junior high school until 1895, after which he briefly attended business school. He attended an academy run by the crown prince's ethics tutor in Tokyo, and briefly studied at Keio University and the Tokyo Physics School (now the Tokyo University of Science). He also spent a year ill at home Ōiso. In 1897, he entered the prestigious Peers' School, which prepared members of the elite for the public service, and was run by Duke Konoe Atsumaro. After completing his education there, Yoshida attended a college for diplomats also run by Duke Atsumaro. Shortly after Atsumaro's death in 1904, the college became defunct, and Yoshida then studied law at Tokyo Imperial University, graduating with a law degree in 1906. He passed the Foreign Service Entry Exam and entered Japan's diplomatic corps that same year, shortly after Japan's victory against Russia in the Russo-Japanese War.
Diplomatic career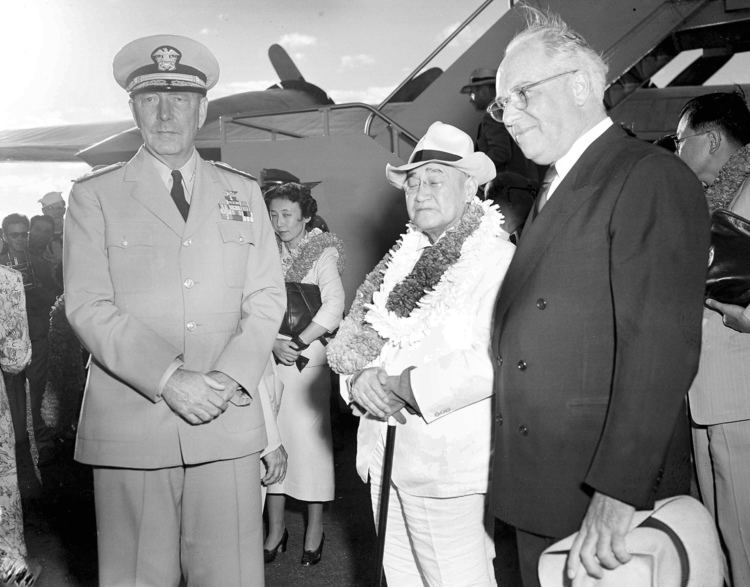 Yoshida's diplomatic career began with a posting in China, first at the Japanese mission in Tianjin in November 1906, then in Fengtian (now Shenyang) in 1907. In 1909, he was assigned to Italy, and in 1912, he was posted to Andong in Japanese-ruled Korea. In 1916, he was assigned to the Japanese embassy in the United States, and in 1918 he was assigned to Jinan, China. In 1919, he was a member of the Japanese legation at the Paris Peace Conference. In 1920, he was named First Secretary to the Japanese embassy in the United Kingdom. In 1922, he returned to China and served in Tianjin until 1925, then in Fengtian until 1928.
In 1928, he briefly served as minister to Sweden, Norway, and Denmark before being appointed Deputy Foreign Minister that same year, serving until 1930. In 1930, after the army vetoed his appointment as Foreign Minister, he was appointed ambassador to Italy, and in 1936, he became ambassador to the United Kingdom, serving until 1938. During the 1930s, he supported increasing Japanese influence in China, and advocated for the independence of Manchuria and Mongolia to weaken the Republic of China. After his ambassadorship to the United Kingdom ended in 1938, he retired from the diplomatic service.
During World War II
Although considered a "hawk" on China, Yoshida was firmly against war with the United States and United Kingdom. Despite holding no official positions during World War II, he was active in trying to prevent war with the Allies, and then to try to bring about an early end of the war, allying himself with Prince Fumimaro Konoe.
Right before the Pacific War began, Yoshida joined Konoe in unsuccessfully attempting to deescalate the situation. During the war, Yoshida continued to associate with Konoe in trying to get the government to negotiate a peace with the Allies. In April 1945, he was arrested and briefly imprisoned over his association with Prince Konoe.
Prime Ministership
Following the Japanese surrender in August 1945, the Allied occupation of the country began. In November 1945, the new Liberal Party was formed, and Yoshida joined it. The 1946 general election brought the Liberal Party to power. Its leader, Ichirō Hatoyama, became Prime Minister, but Hatoyama was purged by the Allied occupation authorities soon afterwards, and Yoshida was appointed in his stead, becoming the 45th Prime Minister of Japan on 22 May 1946. His pro-American and pro-British ideals and his knowledge of Western societies, gained through education and political work abroad are what made him the perfect candidate in the eyes of the occupation authorities.
After being replaced with Tetsu Katayama on 24 May 1947, he returned to the post as the 48th prime minister on 15 October 1948. In 1951, he signed the Treaty of San Francisco, a peace treaty with the Allies that would serve as a formal peace agreement and bring about the end of the occupation of Japan in 1952. During a stopover in Hawaii on the way back from San Francisco, he also paid a visit to Pearl Harbor.
Yoshida's policies, emphasizing Japan's economic recovery and a reliance on United States military protection at the expense of independence in foreign affairs, became known as the Yoshida Doctrine and shaped Japanese foreign policy during the Cold War era and beyond.
Under Yoshida's leadership, Japan began to rebuild its lost industrial infrastructure and placed a premium on unrestrained economic growth. Many of these concepts still impact Japan's political and economic policies. However, since the 1970s environmental movement, the bursting of Japan's economic bubble, and the end of the Cold War, Japan has been struggling to redefine its national goals.
He was retained in three succeeding elections (49th: 16 February 1949; 50th: 30 October 1952; and 51st: 21 May 1953).
According to CIA files that were declassified in 2005, there was a 1952 plot to assassinate Yoshida and replace him with Ichirō Hatoyama as Prime Minister. The plot was led by Takushiro Hattori, who served as an Imperial Japanese Army officer, and had the support of 500,000 Japanese.
Power slipped away as he was ousted on 10 December 1954, when he was replaced by Ichirō Hatoyama.
Yoshida then joined the Diet of Japan, and retired in 1963.
Later years
Yoshida died in 1967. He was baptized on his deathbed, having hid his Catholicism throughout most of his life. His funeral was held in St. Mary's Cathedral, Tokyo.
Personal life
In 1909, Yoshida married Makino Yukiko, the eldest daughter of Makino Nobuaki. They had four children: Sakurako, Kenichi, Kazuko, and Masao. Two of Yoshida's grandchildren are Tarō Asō, who served as the 92nd Prime Minister of Japan from 2008 to 2009, and Princess Tomohito of Mikasa.
Honours
Grand Cordon of the Order of the Rising Sun (29 April 1940)
Grand Cordon of the Order of the Chrysanthemum (29 April 1964)
Collar of the Order of the Chrysanthemum (20 October 1967; posthumous)
Junior First Rank (20 October 1967; posthumous)
Golden Pheasant Award of the Scout Association of Japan (1967)
Selected works
Yoshida's published writings encompass 159 works in 307 publications in 6 languages; His work can be found in the collections of 5,754 libraries worldwide (as of 5 June 2001).
The most widely held works by Yoshida include:
The Yoshida Memoirs: the Story of Japan in Crisis; 15 editions published between 1957 and 1983 in English and Japanese and held by 875 libraries worldwide.
Japan's Decisive Century, 1867–1967; 1 edition published in 1967 in English and held by 650 libraries worldwide.
Yoshida Shigeru: Last Meiji Man; 2 editions published in 2007 in English and held by 286 libraries worldwide.
日本を決定した百年; 7 editions published between 1967 and 2006 in 3 languages and held by 46 libraries worldwide.
大磯隨想; 5 editions published between 1962 and 1991 in Japanese and held by 34 libraries worldwide.
吉田茂書翰; 2 editions published in 1994 in Japanese and held by 31 libraries worldwide.
世界と日本; 3 editions published between 1963 and 1992 in Japanese and held by 26 libraries worldwide.
Japan im Wiederaufstieg; die Yoshida Memoiren

(in German)

; 1 edition published in 1963 in German and held by 9 libraries worldwide.
References
Shigeru Yoshida Wikipedia
(Text) CC BY-SA