Nominated by

Andrew Cuomo




Role

Judge




Name

Sheila Abdus-Salaam




Appointed by

David Paterson




Preceded by

Theodore T. Jones







Born

1952 (age 62–63) Washington, D.C.




Alma mater

Barnard College Columbia Law School




Education

Columbia Law School, Barnard College




Similar People

Jonathan Lippman, Victoria A Graffeo, Carmen Beauchamp Ciparick
Impact videos sheila abdus salaam
Sheila Abdus-Salaam (née Turner; March 14, 1952 – April 12, 2017) was an associate judge on the New York Court of Appeals. She was the first African-American woman to be appointed to a seat on New York's highest court.
Contents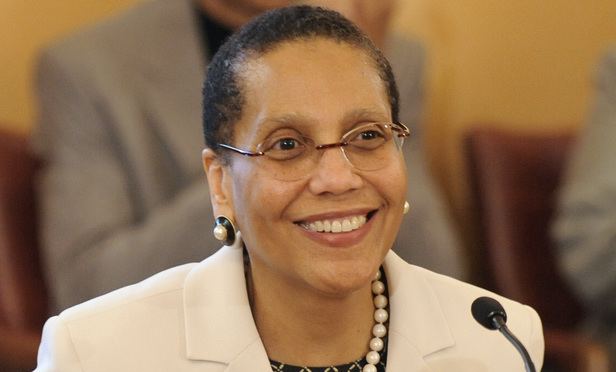 Senator kennedy speaks to justice sheila abdus salaam on her confirmation to the court of appeals
Early life and education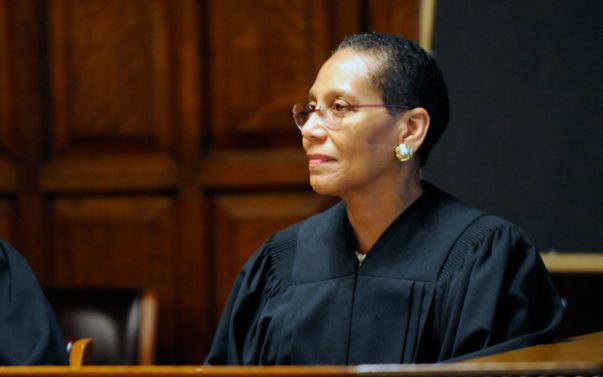 Sheila Turner was born on March 14, 1952 in Washington, D.C., where she grew up in a working-class family with six siblings. She attended the public schools there. While researching her family history as a child, she learned that her great-grandfather was a slave in Virginia.
She obtained a bachelor's degree from Barnard College, in 1974 and graduated from Columbia Law School, in 1977. Among her classmates at Columbia was Eric Holder, the future United States Attorney General.
Legal career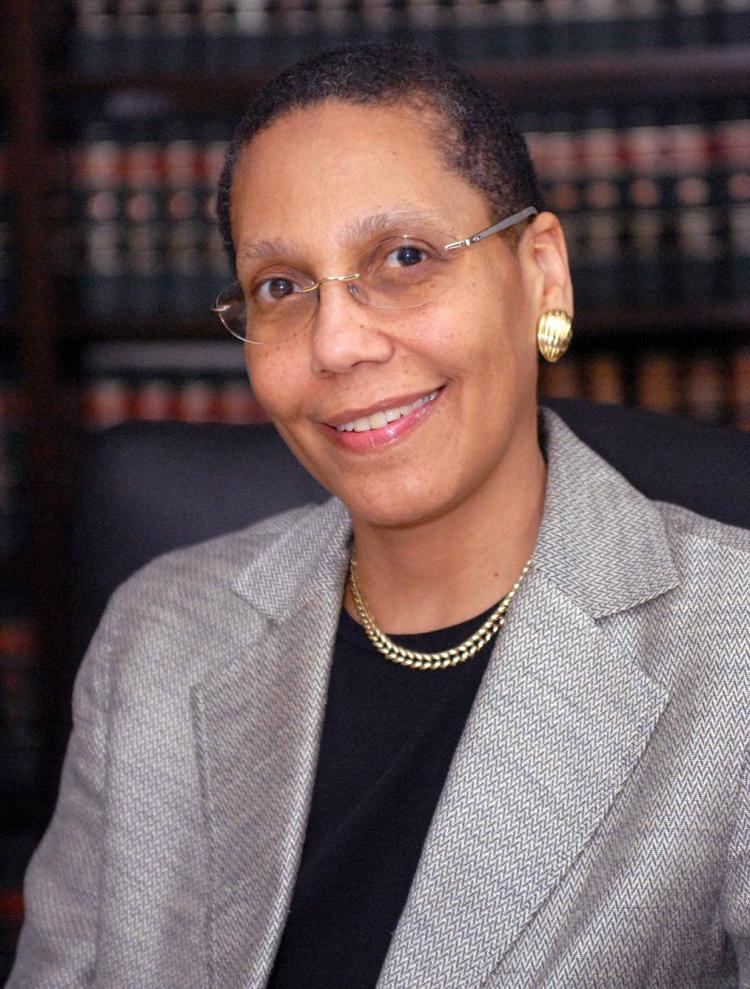 Before joining the bench, Abdus-Salaam worked as a staff attorney for Brooklyn Legal Services and served in the New York State Department of Law as an assistant attorney general in the civil rights and real estate financing bureaus. She subsequently served on the New York City Civil Court, from 1992 to 1993. She was a New York Supreme Court justice from 1993 to 2009. She was designated as a justice for the Appellate Division of the New York Supreme Court, First Judicial Department, in 2009 by Governor David Paterson. She served as an associate justice of the appellate division from 2009, until her elevation in 2013.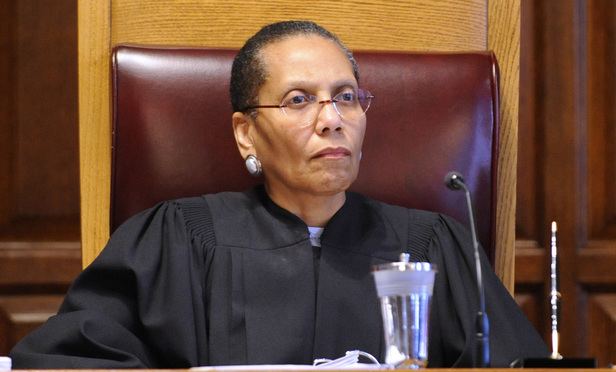 On April 5, 2013, following the death of judge Theodore T. Jones, she was nominated by New York governor Andrew Cuomo to fill the resulting vacancy on the New York Court of Appeals. She was confirmed without opposition by a voice vote held on May 6, 2013. She was seen as a liberal voice on the bench. In 2016, she wrote In Re Brooke S.B. v. Elizabeth A. C.C., a landmark decision defending the rights of non-biological parents in same-sex partnerships to seek custody or visitation where the couple had decided to conceive and raise a child together.
Death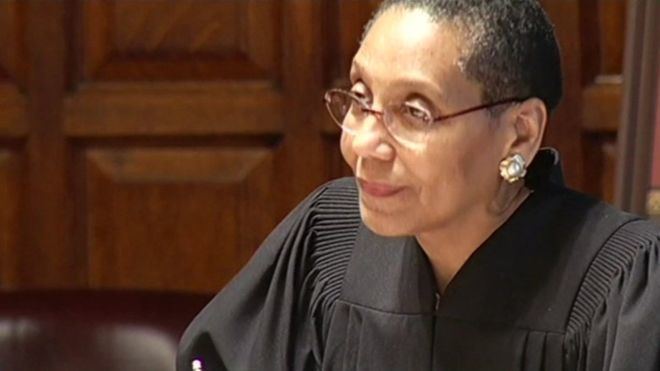 Abdus-Salaam was found dead at around 1:45 PM on April 12, 2017, near W. 132nd Street. Footage from a security camera on 131st Street showed Abdus-Salaam walking alone in the direction of the river at about 8:30PM the previous night. Her fully clothed body was found floating in the Hudson River, hours after she was reported missing from her home in Harlem. Police told reporters that there were no signs of trauma or obvious injury on her body that might indicate foul play.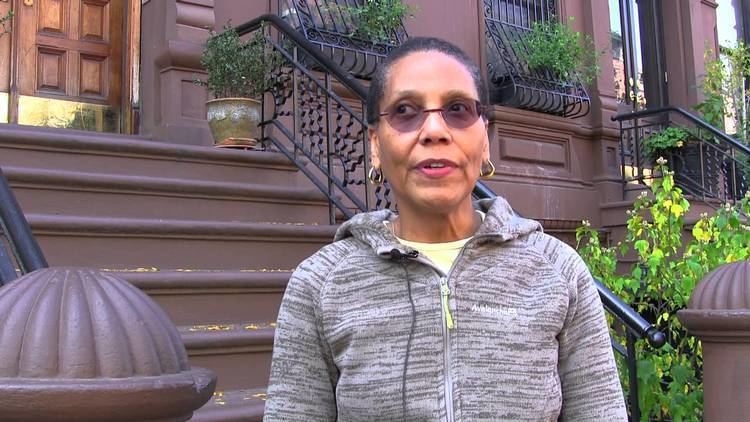 Police stated on April 13, it appeared she committed suicide and had been struggling with depression. On April 18, the police told reporters that there were "no signs of homicide or suicide" and her death was now considered "suspicious" due to the lack of witnesses and lack of a suicide note. On April 21, police said they had recovered video from the night of April 11 that showed Abdus-Salaam, dressed in the clothes in which she was found dead, walking around Riverbank State Park along the Hudson River for hours. The last images captured by the camera, police said, showed her standing near the water.
An autopsy, while reaching no conclusion about the cause of Abdus-Salaam's death, found bruises on her neck and water in her lungs, and police said that indicated she probably had been alive when she went into the river. They suggested one possible explanation for the bruises: perhaps she had been choked before going into the river, maybe days earlier. Another possible explanation offered was that the bruises were caused when her body was recovered and brought to shore.
On May 3, the New York Police Department announced it had completed its investigation into Abdus-Salaam's death. Robert Boyce, the chief of detectives, said investigators found no evidence of criminal involvement and believed she had committed suicide. The police department sent its evidence to the medical examiner, who concluded that the cause of death was drowning and the manner suicide.
Personal life
Abdus-Salaam took her first husband's surname, and retained it during her professional career. Her second husband, James Hatcher, was the son of Andrew Hatcher, who worked as a press officer for John F. Kennedy. Her third husband was Hector Nova, from whom she was divorced in 2005. [1] </ref> Her fourth husband Gregory A. Jacobs, whom she married in June 2016, is an Episcopal priest within the Episcopal Diocese of Newark.
Police initially told The New York Times that Abdus-Salaam lost two family members to suicide, both around the Easter holiday: her mother in 2012 and her brother two years later. Some family members said that was untrue, her mother had not committed suicide and her brother died of lung cancer. Later, police said they were mistaken about the death of Abdus-Salaam's mother.
While it was widely reported that she was the first Muslim to be a member of the New York Court of Appeals, she never converted to Islam. Rather, she merely took her first husband's Islamic surname, according to Court of Appeals spokesman Gary Spencer. The claim that she was a Muslim is believed to have originated in a press release by New York state senator Kevin Parker following her nomination in 2013.
References
Sheila Abdus-Salaam Wikipedia
(Text) CC BY-SA