Born

June 17, 1952 (age 63) (

1952-06-17

)

Chieti, Italy

Occupation

CEO of Fiat Chrysler Automobiles and FCA Italy S.p.A Chairman and CEO of Chrysler Group LLC Chairman of Fiat Industrial S.p.A. and CNH Chairman of Swiss-based SGS Chairman of Ferrari

Parents

Concezio Marchionne, Maria Zuccon

Education

Osgoode Hall Law School, University of Toronto, York University

Similar People

Luca Cordero di Montezemolo, John Elkann, Maurizio Arrivabene, Gianni Agnelli, Maurizio Landini
Former Fiat Chrysler chief executive Sergio Marchionne has died
Sergio Marchionne ([ˈsɛrdʒo marˈkjɔnne]; born June 17, 1952) is an Italian-Canadian executive who is currently the Chairman of CNH Industrial,the CEO of Fiat Chrysler Automobiles, the Chairman and CEO of Ferrari and also Chairman of Maserati. Additionally, he is the Chairman of Swiss-based SGS and he was the non-executive Vice Chairman of the Board of the global banking group UBS from 2008 to 2010, as well as the elected Chairman of the European Automobile Manufacturers Association for 2012 (first elected in January 2006). He is also a member of the Peterson Institute for International Economics as well as Chairman of the Italian Branch of the Council for the United States and Italy.
Contents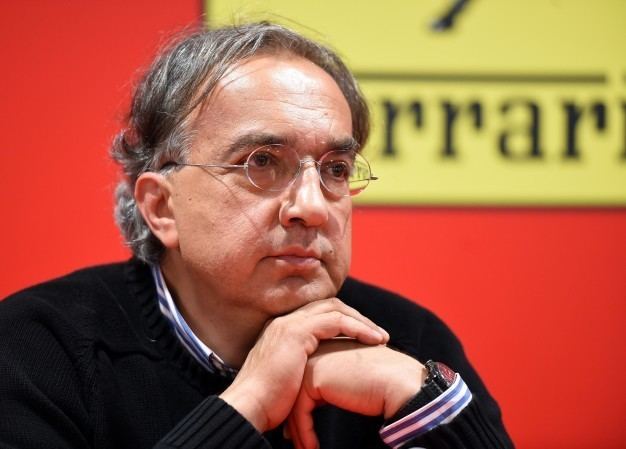 Marchionne is widely recognized for turning around Fiat Group to become one of the fastest growing companies in the auto industry, returning it to profitability in 2006 less than two years after taking the helm. In 2009, he was instrumental in Fiat Group forming a strategic alliance with the ailing US automaker Chrysler, with the support of the US and Canadian governments and trade unions. Less than two years later, following its emergence from Chapter 11, Chrysler returned to profitability, repaying all government loans. In 2014, Fiat and Chrysler merged into a new holding company, Fiat Chrysler Automobiles, now the seventh-largest automobile manufacturer in the world.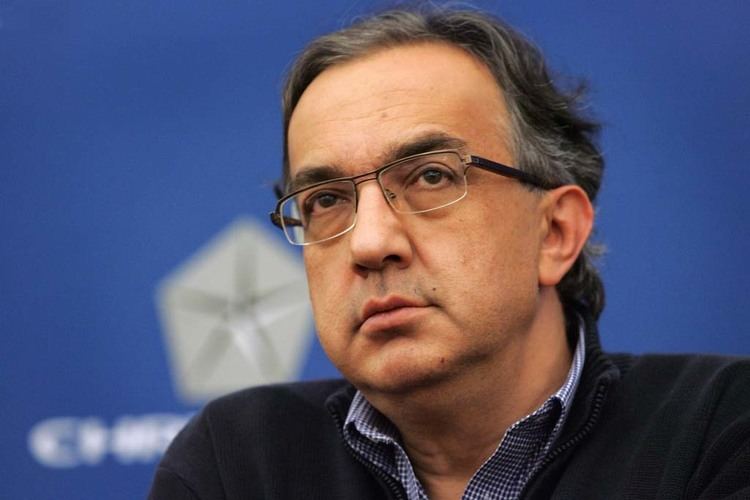 Early life
Marchionne was born in Chieti, Abruzzo, Italy, the son of Concezio Marchionne, from Cugnoli (also in Abruzzo), and Maria Zuccon from Carnizza (today Krnica, Croatia) near Labin in Istria. His father served as a carabiniere in Istria, where he met his future wife. Marchionne's grandfather, Giacomo Zuccon, was killed in September 1943 by Yugoslav Partisans near Barban in Istria, while his uncle Giuseppe Zuccon was killed by the Nazis the same year. In 1945, when the region was occupied by the Yugoslav army, Marchionne's parents moved to Chieti in Abruzzo, where Sergio was born.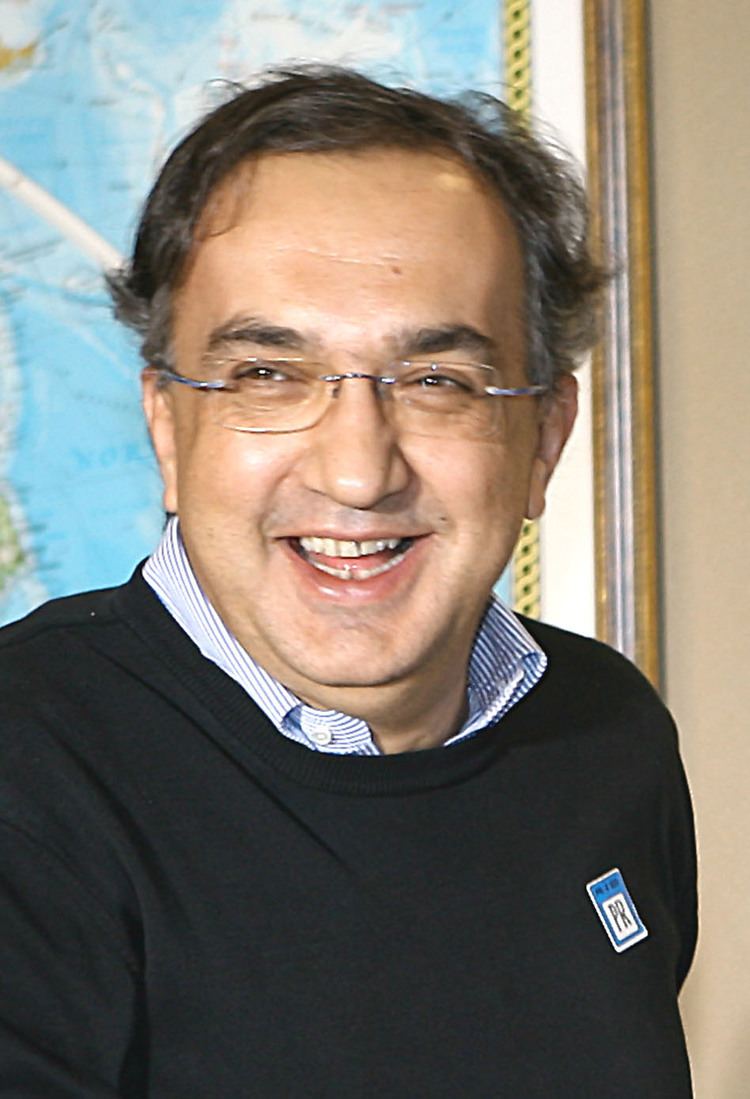 At age 13, Marchionne emigrated with his family to Toronto, Ontario, Canada, where they had relatives. As a result, he has dual Canadian and Italian citizenship and speaks fluent English and Italian. He is a Canadian Certified General Accountant (FCGA), barrister, and a fellow of the Certified General Accountants of Ontario.
Education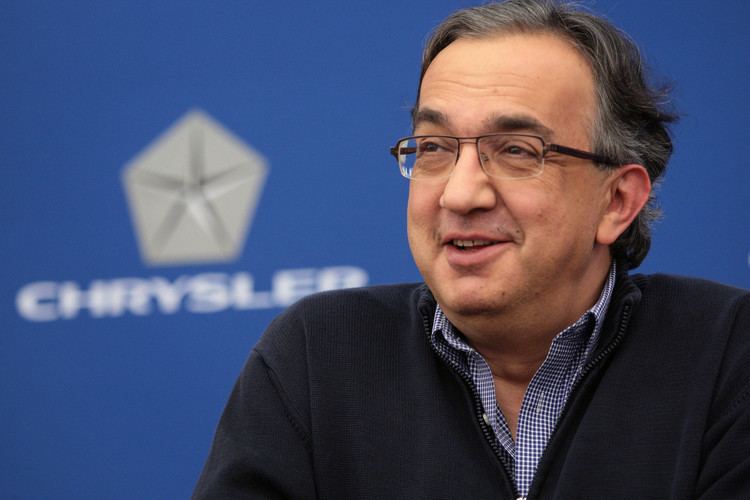 Marchionne attended St. Michael's College School, before moving on to complete his undergraduate studies in philosophy at the University of Toronto and then earning a Bachelor of Commerce in 1979 and an MBA in 1985, both from the University of Windsor and a law degree from Osgoode Hall Law School of York University in 1983. Marchionne received an Honorary Doctor of laws degree from Walsh College in 2013.
Early career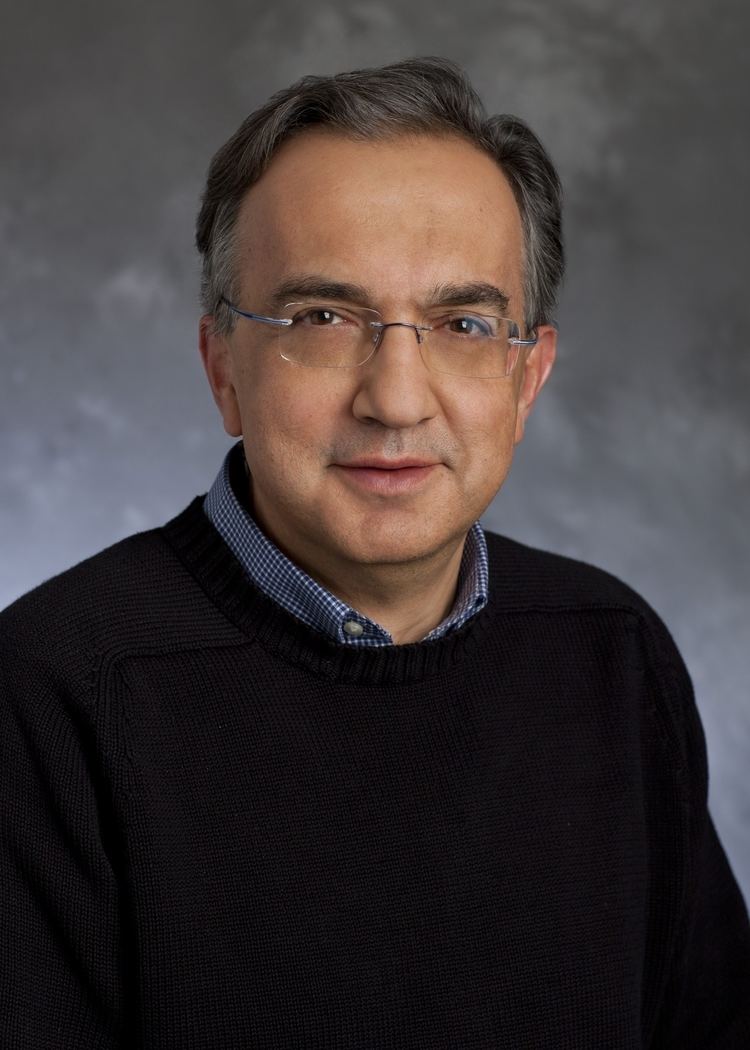 From 1983 to 1985, he worked as an accountant and tax specialist for Deloitte & Touche in Canada. From 1985 to 1988, he was Group Controller and then Director of Corporate Development at the Lawson Mardon Group in Toronto. In 1989, he moved to Glenex Industries where he worked for two years as Executive Vice President.
From 1990 to 1992, he was Vice President of Finance and Chief Financial Officer at Acklands Ltd. Between 1992 and 1994, he served as Vice President of Legal and Corporate Development and Chief Financial Officer of the Lawson Group, which was acquired by Alusuisse Lonza (Algroup) in 1994.
From 1994 to 2000, he worked at Algroup (Alusuisse Lonza Group Limited) based in Zurich, where he became Chief Executive Officer in 1997. He then took the helm of the Lonza Group Ltd. in Basel, after its spin-off from Algroup, serving first as Chief Executive Officer and Managing Director (2000–2001) and then as Chairman (2002).
In February 2002, he became Chief Executive Officer and Managing Director of SGS S.A. of Geneva where, in March 2006, he was appointed Chairman. Marchionne was elected as an independent member of the Board of Directors of Fiat S.p.A. in May 2003, until being appointed CEO in 2004.
Chrysler
In June 2009, when Chrysler emerged from Chapter 11 bankruptcy protection, Fiat Group received a 20% stake in Chrysler Group LLC and Marchionne was appointed CEO, replacing existing CEO Robert Nardelli. In July 2011, following the purchase of the ownership interests held by Canada and the US Treasury, Fiat's stake in Chrysler increased to 53.5% and in September 2011, Marchionne was also elected Chairman of Chrysler. Fiat and Chrysler officially merged under Marchionne's direction on August 1, 2014.
Honors and awards
Cavaliere del Lavoro – 1 June 2006
Honorary Doctor of Laws from the University of Windsor (Canada), 15 October 2005
Masters honoris causa from the CUOA Foundation (Italy), 30 November 2007
Degree in Economics honoris causa from the Università degli Studi di Cassino, 5 October 2007
On 27 May 2008, he received a degree ad honorem in Industrial Engineering and Management from Polytechnic University in Turin (Italy) for:
…significant achievement as an international manager and for turning around Italy's largest industrial group, revitalizing its image and competitive capability around the world
Honorary Doctor of Business Administration from the University of Toledo (Ohio), 8 May 2011
On 5 November 2010, Marchionne was awarded the Premio Pico della Mirandola.
On 2 November 2011, Marchionne was awarded The Deming Cup 2011 for operational excellence presented by W. Edwards Deming Center at Columbia Business School.
On 5 December 2011, The Business Council for International Understanding honored Marchionne with the Dwight D. Eisenhower Leadership Award
On 17 November 2015, Marchionne was awarded the Hennick Medal for Career Achievement at Osgoode Hall Law School, York University by The Hennick Centre for Business and Law.
Controversy
In February 2011 Marchionne sparked widespread controversy in the U.S. when he remarked at the J.D. Power & Associates International Automotive Roundtable that Chrysler's bail-out loans from the U.S. government carried "shyster rates". Expressing his discontent with the very high interest rates Chrysler had been obliged to pay, he also drew criticism from several quarters for use of the Yiddish term "shyster" which was felt to have an anti-Semitic overtone.
Marchionne immediately issued a public apology, stating "I regret the remark and consider it inappropriate" and going on to explain that "As the only parties willing to underwrite the risk associated with Chrysler's recovery plan, the two governments [U.S. and Canadian] levied interest rates that, although appropriate at the time, are above current market conditions."
Marchionne has also earned a reputation for being overly blunt and outspoken, which has drawn both praise and criticism. In a 2009 Forbes interview, Massimo Vecchio, an analyst with Mediobanca, commented on the contrast and Marchionne's controversial management style, stating: "He's got a lot of American in his management style. The only thing that matters to him is results. If you don't deliver, you are out. He is quite ruthless. When Marchionne took over the company [Fiat], he was literally firing one manager a day but there was a leadership problem and nobody wanted to take hard decisions. The communication from bottom to top in management was slow and wrong. He also changed that. He reduced the layers of management and gave his role a more direct view of what the business was doing. And of course his ego is very big and sometimes people who had clashes with him were basically fired. Looking at his style from outside it seems awful, but he delivered."
Following the 2015 Volkswagen emissions scandal, in January 2017, the EPA also accused Fiat Chrysler of illegally installing software that allowed excess diesel emissions to go undetected. Marchionne denied any wrongdoing, and while he was critical of the EPA, also rejected comparisons between Fiat Chrysler and Volkswagen.
References
Sergio Marchionne Wikipedia
(Text) CC BY-SA