Years active

1992–present







Full Name

Scarlett Noel Pomers

Born

November 28, 1988 (age 32) (

1988-11-28

)

Riverside, California, US

Occupation

Actress, singer-songwriter

Movies and TV shows




Similar People

Mitch Holleman, Christopher Rich, JoAnna Garcia, Melissa Peterman,

Steve Howey
Scarlett pomers fala sobre sua luta contra anorexia
Scarlett Noel Pomers (born November 28, 1988) is an American actress and singer-songwriter who works in television, film, theatre, and music. Her most recognizable roles have been as Naomi Wildman on Star Trek: Voyager (1998–2001) and Kyra Hart on the television series Reba (2001–2007). Her debut EP, entitled Insane, was released January 7, 2010.
Contents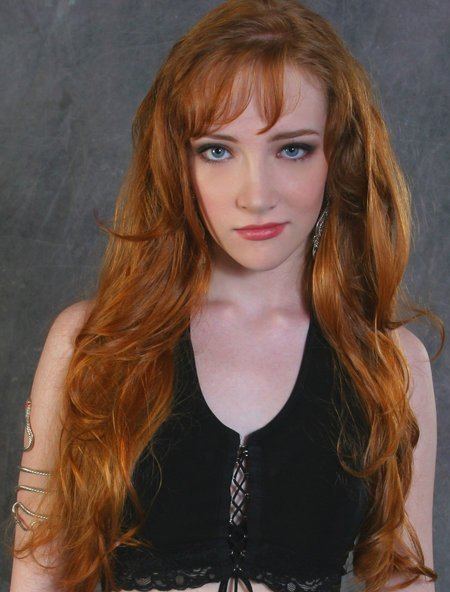 Scarlett pomers talks about her battle with anorexia on e child star confidential 2006
Early life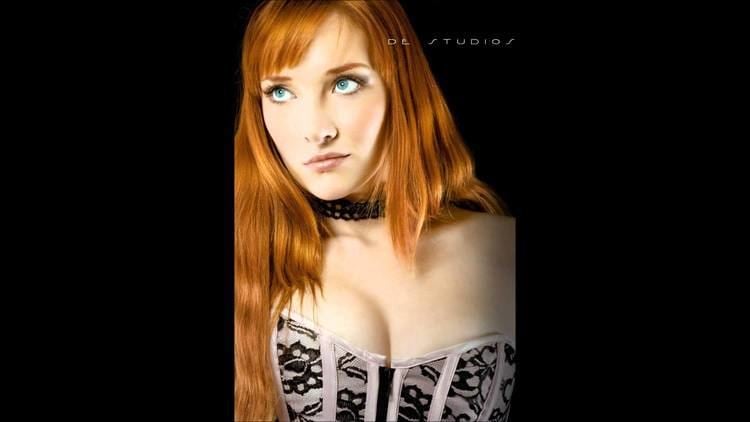 A fan of hard rock, she began singing and guitar lessons as a child. When she was three years old, an agent at a local shopping mall suggested to her mother Michelle that Scarlett get into the acting business. Scarlett began doing small jobs until they found an agent they both liked. Since then, she has guest starred on many television shows and has appeared in several feature films.
Acting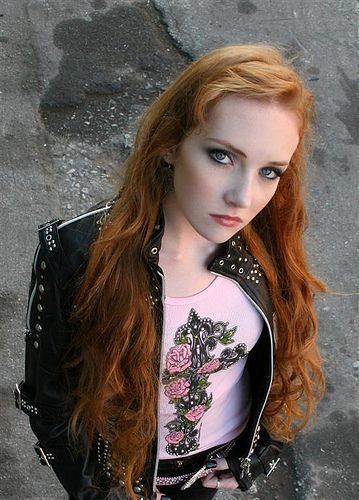 Pomers made her acting debut at the age of three in Michael Jackson's music video, "Heal the World" (1992). She then began doing commercials and has filmed over three dozen to date. She has also starred in a number of television shows, including Judging Amy, That's Life, and Touched by an Angel.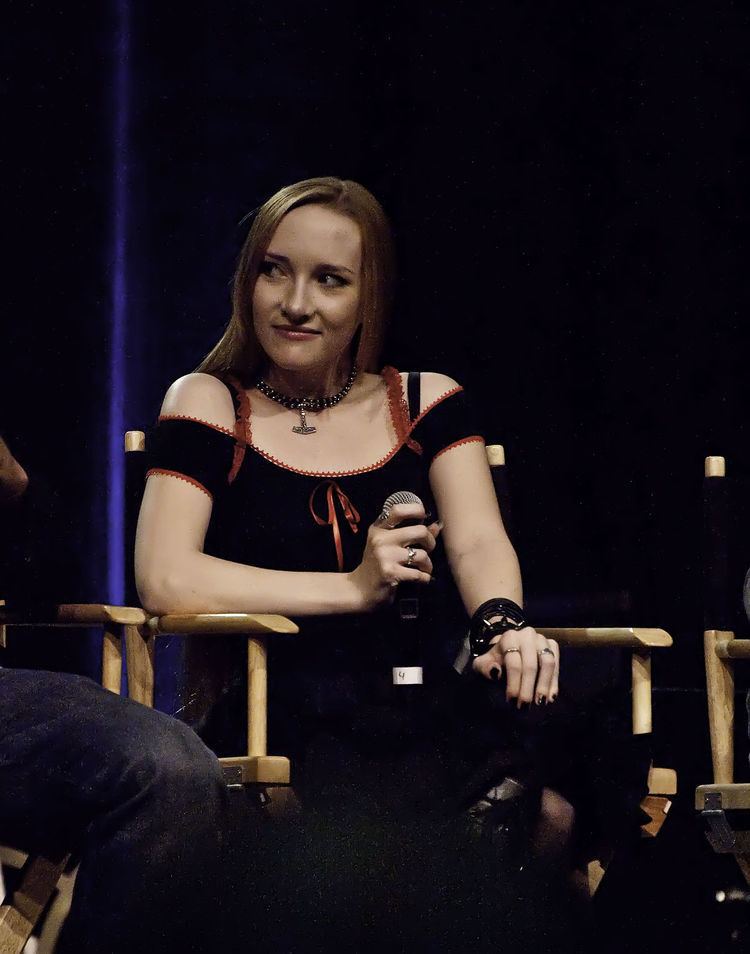 Pomers was five years old when she made her debut on the silver screen in The Baby-Sitters Club. She also appeared in Slappy and the Stinkers, Happy, Texas, Erin Brockovich, and TV-movies Geppetto. She also appeared on the Disney Channel film, A Ring of Endless Light.
Pomers' first major role began in 1998 as Naomi Wildman on the UPN sci-fi program Star Trek: Voyager. She appeared in 17 episodes over three years and won a Young Artist Award for Best Performance in a Drama Series: Supporting Young Actress. She then joined the cast of the WB series Reba, playing Kyra Hart, the younger daughter of Reba and Brock Hart (Reba McEntire and Christopher Rich). Pomers stayed with the show until it ended in 2007.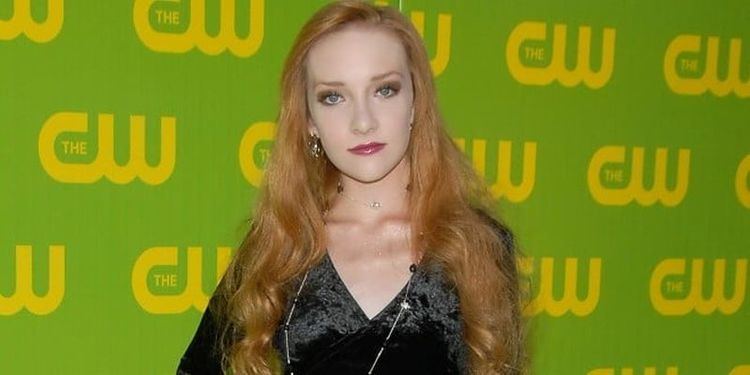 Pomers has also appeared as a judge for ION Television's series America's Most Talented Kids.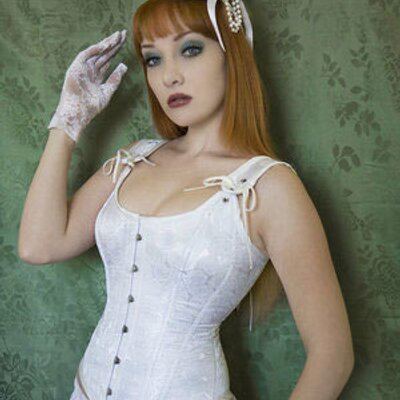 In 2014 Pomers stated she had effectively retired from acting save for some voiceover work to focus on music and photography.
Music
As a singer, Pomers founded the band SCARLETT, sometimes known as the "Scarlett Pomers Band," which has played at venues including the Knitting Factory, House of Blues, Club One-Seven, The Roxy, and the Whisky a Go Go.
Pomers' debut EP, Insane, was released on January 7, 2010, through her official website, CDbaby.com, and iTunes. The album consists of five tracks.
Pomers has covered an AC/DC classic, It's a Long Way to the Top (If You Wanna Rock 'n' Roll) in a tribute album to the band titled Rock & Roll Train: A Millennium Tribute To AC/DC and released December 10, 2010, on iTunes.
Personal life
In late 2005, Pomers checked into an anorexia nervosa treatment facility. The 5' 2" actress' weight had dropped to 73 pounds and she was exercising as much as six hours per day. Scarlett's character, Kyra, was absent from most of the fifth season of Reba, having only appeared in two episodes out of twenty-two. She was out of the facility by January 2006. Following her release from treatment, Pomers became an ambassador for the National Eating Disorders Association, and began an organization called Arch-Angels, which raises money for people who suffer from eating disorders but cannot afford treatment. Her efforts led Teen People magazine to name her one of the 20 teens who will change the world. Scarlett returned to the set of Reba and appeared in episodes for season six until the show ended in 2007. Pomers, who is a vegetarian, began practicing Kundalini yoga in June 2006 after reading a book about Golden Bridge studio director Gurmukh Kaur Khalsa, and earned her teaching certificate in the practice. "Yoga always made me feel really good about myself. It was the final step of letting go of the demon."
Her eating disorder was referenced in the first episode of season six. Upon entering the set to a thunderous round of applause in Season 6, episode 1 (after being absent for most of season 5) Reba asked her character Kyra "Where have you been?", to which Kyra replied "I went to get something to eat." Later in the same episode, she was in the living room heading towards the kitchen when Van (Steve Howey) asked, "Where are you going?" She responded, "I'm getting something to eat" and Van replies "see you next year!" "
Filmography
Actress
2001
Reba (TV Series)
as
Kyra Hart
- The Housewarming (2007) - Kyra Hart
- The Kids Are Alright (2007) - Kyra Hart
- She's with the Band (2007) - Kyra Hart
- Cheyenne's Rival (2007) - Kyra Hart
- Bullets Over Brock (2007) - Kyra Hart
- As We Forgive Those- (2007) - Kyra Hart
- Locked and Loaded (2007) - Kyra Hart
- Sweet Child O' Mine (2006) - Kyra Hart
- Roll with It (2006) - Kyra Hart
- The Break-Up (2006) - Kyra Hart
- Trading Spaces (2006) - Kyra Hart
- Let's Get Physical (2006) - Kyra Hart
- Just Business (2006) - Kyra Hart
- Reba's Heart (2006) - Kyra Hart
- Where There's Smoke (2005) - Kyra Hart
- As Is (2005) - Kyra Hart
- Hello, My Name Is Cheyenne (2005) - Kyra Hart
- Help Wanted (2005) - Kyra Hart
- Go Far (2005) - Kyra Hart
- Driving Miss Kyra (2005) - Kyra Hart
- Reba's Rules of Real Estate (2005) - Kyra Hart
- The Pageant of Grandmas (2005) - Kyra Hart
- Who Killed Brock? (2005) - Kyra Hart
- Flowers for Van (2005) - Kyra Hart
- Reba the Realtor (2005) - Kyra Hart
- Reba and the Nanny (2005) - Kyra Hart
- No Boys Upstairs (2005) - Kyra Hart
- Thanksgiving (2004) - Kyra Hart
- Hello, I Must Be Going (2004) - Kyra Hart
- All Fore One (2004) - Kyra Hart
- Couples' Therapy (2004) - Kyra Hart
- Surprise (2004) - Kyra Hart
- The Two-Girl Theory (2004) - Kyra Hart
- Mother's Intuition (2004) - Kyra Hart
- The Accidental Role Model (2004) - Kyra Hart
- Core Focus (2004) - Kyra Hart
- Girls' Night Out (2004) - Kyra Hart
- Happy Pills (2004) - Kyra Hart
- The Good Girl (2004) - Kyra Hart
- The Big Fix-Up (2004) - Kyra Hart
- Fight or Flight (2004) - Kyra Hart
- Sister Act (2004) - Kyra Hart
- The Shirt Off My Back (2004) - Kyra Hart
- Brock's Mulligan (2004) - Kyra Hart
- To Tell the Truth (2004) - Kyra Hart
- The United Front (2004) - Kyra Hart
- All Growed Up (2004) - Kyra Hart
- The Great Race (2003) - Kyra Hart
- Regarding Henry (2003) - Kyra Hart
- The Cat's Meow (2003) - Kyra Hart
- The Ghost and Mrs. Hart (2003) - Kyra Hart
- Encounters (2003) - Kyra Hart
- Calling the Pot Brock (2003) - Kyra Hart
- Spies Like Reba (2003) - Kyra Hart
- The Best and the Blondest (2003) - Kyra Hart
- War and Peace (2003) - Kyra Hart
- She's Leaving Home, Bye, Bye (2003) - Kyra Hart
- Your Place or Mine? (2003) - Kyra Hart
- Location, Location, Location (2003) - Kyra Hart
- The Will (2003) - Kyra Hart
- For Sale, Cheap (2003) - Kyra Hart
- The Best Defense (2003) - Kyra Hart
- The Wall (2003) - Kyra Hart
- And the Grammy Goes To- (2003) - Kyra Hart
- The Feud (2003) - Kyra Hart
- Valentine's Day (2003) - Kyra Hart
- Terry Holliway (2003) - Kyra Hart
- Seeing Red (2003) - Kyra Hart
- The Rings (2003) - Kyra Hart
- The Vasectomy (2003) - Kyra Hart
- A Moment in Time (2003) - Kyra Hart
- Cookies for Santa (2002) - Kyra Hart
- Ring-a-Ding (2002) - Kyra Hart
- Switch (2002) - Kyra Hart
- Mommy Nearest (2002) - Kyra Hart
- Safe Dating (2002) - Kyra Hart
- It's Jake's Party, Cry If You Want To (2002) - Kyra Hart
- Reba Works for Brock (2002) - Kyra Hart
- Proud Reba (2002) - Kyra Hart
- Skating Away (2002) - Kyra Hart
- House Rules (2002) - Kyra Hart
- Up a Treehouse without a Paddle (2002) - Kyra Hart
- It Ain't Over till the Red-Head Sings (2002) - Kyra Hart
- The King and I (2002) - Kyra Hart
- Labor of Love (2002) - Kyra Hart
- She Works Hard for Their Money (2002) - Kyra Hart
- He's Having a Baby (2002) - Kyra Hart
- Vanny Dearest (2002) - Kyra Hart
- You May Kick the Bride (2002) - Kyra Hart
- The Story of a Divorce (2002) - Kyra Hart
- Brock's Swan Song (2002) - Kyra Hart
- A Mid-Semester Night's Dream (2002) - Kyra Hart
- Meet the Parents (2002) - Kyra Hart
- When Good Credit Goes Bad (2002) - Kyra Hart
- Every Picture Tells a Story (2001) - Kyra Hart
- Don't Know Much About History (2001) - Kyra Hart
- Tea and Antipathy (2001) - Kyra Hart
- The Man and the Moon (2001) - Kyra Hart
- The Steaks Are High (2001) - Kyra Hart
- You Make Me Sick (2001) - Kyra Hart
- Someone's at the Gyno with Reba (2001) - Kyra Hart
- The Honeymoon's Over or Now What? (2001) - Kyra Hart
- Pilot (2001) - Kyra Hart
2002
A Ring of Endless Light (TV Movie)
as
Suzy Austin
2001
All About Us (TV Series)
as
Sam Alcott (original pilot)
1998
Star Trek: Voyager (TV Series)
as
Naomi Wildman
- Homestead (2001) - Naomi Wildman
- Shattered (2001) - Naomi Wildman
- Fury (2000) - Naomi Wildman
- Child's Play (2000) - Naomi Wildman
- Ashes to Ashes (2000) - Naomi Wildman
- Memorial (2000) - Naomi Wildman
- Blink of an Eye (2000) - Naomi Wildman
- The Voyager Conspiracy (1999) - Naomi Wildman
- Dragon's Teeth (1999) - Naomi Wildman
- Survival Instinct (1999) - Naomi Wildman
- Equinox (1999) - Naomi Wildman
- Dark Frontier (1999) - Naomi Wildman
- Bliss (1999) - Naomi Wildman
- Latent Image (1999) - Naomi Wildman
- Infinite Regress (1998) - Naomi Wildman
- Once Upon a Time (1998) - Naomi Wildman
2001
That's Life (TV Series)
as
Abigail Leski
- Banister Head (2001) - Abigail Leski
- Touched by a Biker (2001) - Abigail Leski
- Heart Problems (2001) - Abigail Leski
2001
Judging Amy (TV Series)
as
Ashley Marilla
- The Claw Is Our Master (2001) - Ashley Marilla
2000
Hang Time (TV Series)
as
Suzie
- Life 101 (2000) - Suzie
2000
Providence (TV Series)
as
Becky
- Paradise Inn (2000) - Becky
2000
The Wonderful World of Disney (TV Series)
as
Featured
- Geppetto (2000) - Featured
2000
Erin Brockovich
as
Shanna Jensen
1999
Children of a Laughing God (Short)
as
Scarlett Biggs
1999
Diagnosis Murder (TV Series)
as
Judy
- Santa Claude (1999) - Judy
1999
Chicken Soup for the Soul (TV Series)
as
Angie
- The Heart of Christmas (1999) - Angie
1999
Seven Days (TV Series)
as
Jessica Schaffer
- For the Children (1999) - Jessica Schaffer
1999
Baby Geniuses
as
Carrie (voice)
1998
Mighty Joe Young
as
Charlotte (uncredited)
1998
Martial Law (TV Series)
as
Samantha
- How Sammo Got His Groove Back (1998) - Samantha
1998
Slappy and the Stinkers
as
Lucy
1997
The Jeff Foxworthy Show (TV Series)
as
Girl Selling Cookies
- Twister of Fate (1997) - Girl Selling Cookies
1996
Touched by an Angel (TV Series)
as
Penny
- The Sky Is Falling (1996) - Penny
1995
The Secret World of Alex Mack (TV Series)
as
Jackie Phillips
- Suspect (1995) - Jackie Phillips
1995
The Baby-Sitters Club
as
Suzi Barrett
1995
Indictment: The McMartin Trial (TV Movie)(uncredited)
1995
Step by Step (TV Series)
as
Claire Weber
- Adventures in Babysitting (1995) - Claire Weber
Soundtrack
-
House of Jazmin (TV Series documentary) (performer - 3 episodes, 2009) (writer - 3 episodes, 2009)
- Boys Need Clothes Too! (2009) - (performer: "Sweet Lunacy") / (writer: "Sweet Lunacy")
- Episode #1.4 (2009) - (performer: "Sweet Lunacy") / (writer: "Sweet Lunacy")
- Episode #1.1 (2009) - (performer: "Sweet Lunacy") / (writer: "Sweet Lunacy")
2009
Love N' Dancing (performer: "Valentine")
-
Laguna Beach: The Real Orange County (TV Series) (performer - 1 episode, 2006) (writer - 1 episode, 2006)
- Spies, Lies and Alibis (2006) - (performer: "Sweet Lunacy") / (writer: "Sweet Lunacy")
1999
Happy, Texas (performer: "Oh So Quiet")
Self
2024
To the Journey: Looking Back at Star Trek: Voyager (Documentary) (filming)
as
Self
2006
The Tyra Banks Show (TV Series)
as
Self
- Eating Disorders (2006) - Self
2006
Today (TV Series)
as
Self
- Episode dated 19 January 2006 (2006) - Self
2006
The Reichen Show (TV Series)
as
Self - Guest
- Episode dated 10 January 2006 (2006) - Self - Guest
2003
Hollywood Squares (TV Series)
as
Self - Panelist
- Episode dated 30 April 2003 (2003) - Self - Panelist
2003
America's Most Talented Kids (TV Series)
as
Celebrity Judge
2002
The 28th Annual People's Choice Awards (TV Special)
as
Self
Archive Footage
2006
Reba (TV Series)
as
Kyra Hart
- Here We Go Again (2006) - Kyra Hart
References
Scarlett Pomers Wikipedia
(Text) CC BY-SA