Role

Actress




Occupation

Actress




Spouse

Nick Swisher (m. 2010)


Years active

1992–present




Children

Emerson Jay Swisher




Name

JoAnna Garcia








Full Name

Joanna Lynne Garcia




Born

August 10, 1979 (age 44) (

1979-08-10

) Tampa, Florida, U.S.


Movies

Revenge of the Bridesmaids, The Internship


Books

Are You Afraid of the Dark?: More Tales from the Midnight Society




TV shows

Reba, The Astronaut Wives Club, Privileged, Better with You, Are You Afraid of the Dark?


Similar People

Nick Swisher, Steve Howey, Scarlett Pomers, Melissa Peterman, Reba McEntire


Profiles




Twitter




Other names

Joanna Garcia Swisher



Exclusive april cover girl joanna garcia swisher
JoAnna García (born August 10, 1979) is an American actress. She is known for her roles as Sam in Are You Afraid of the Dark? (1993–96) and Cheyenne Hart-Montgomery on The WB/CW sitcom Reba (2001–07). She has also gained popularity with her acting roles in Privileged (2008–09), Better with You (2010–11), Animal Practice (2012), Once Upon a Time (2013–present) and The Astronaut Wives Club (2015).
Contents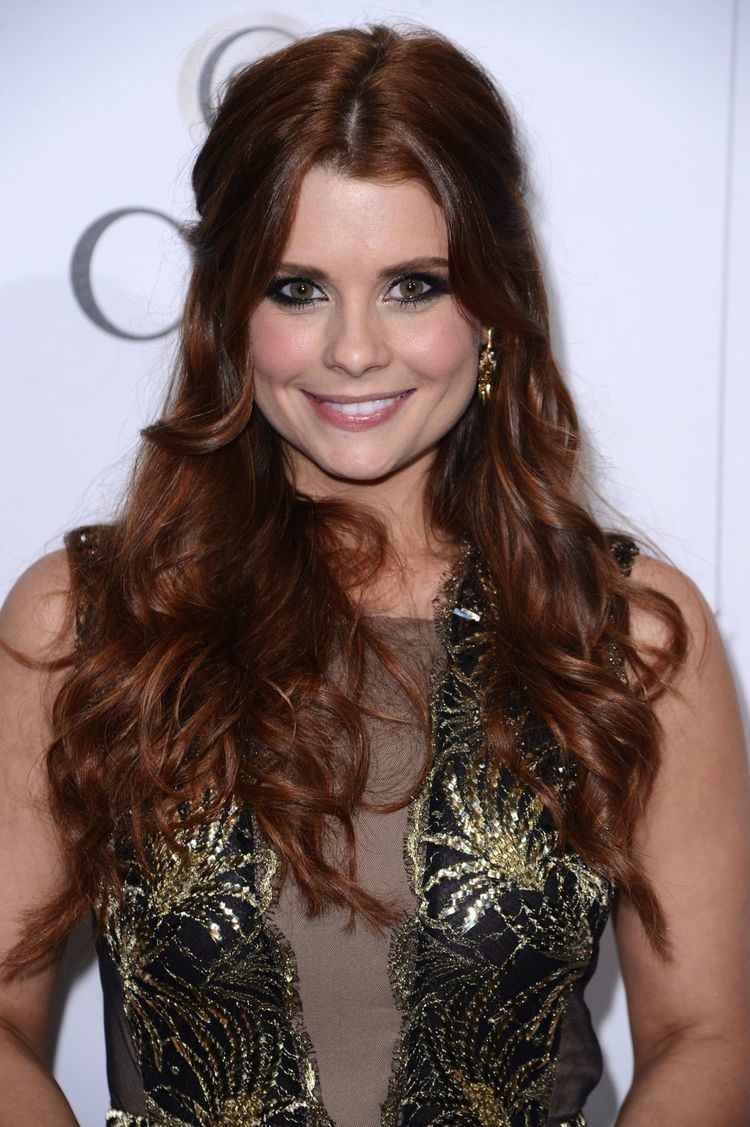 JoAnna Garcia Swisher: I Am a Baseball Wife
Early life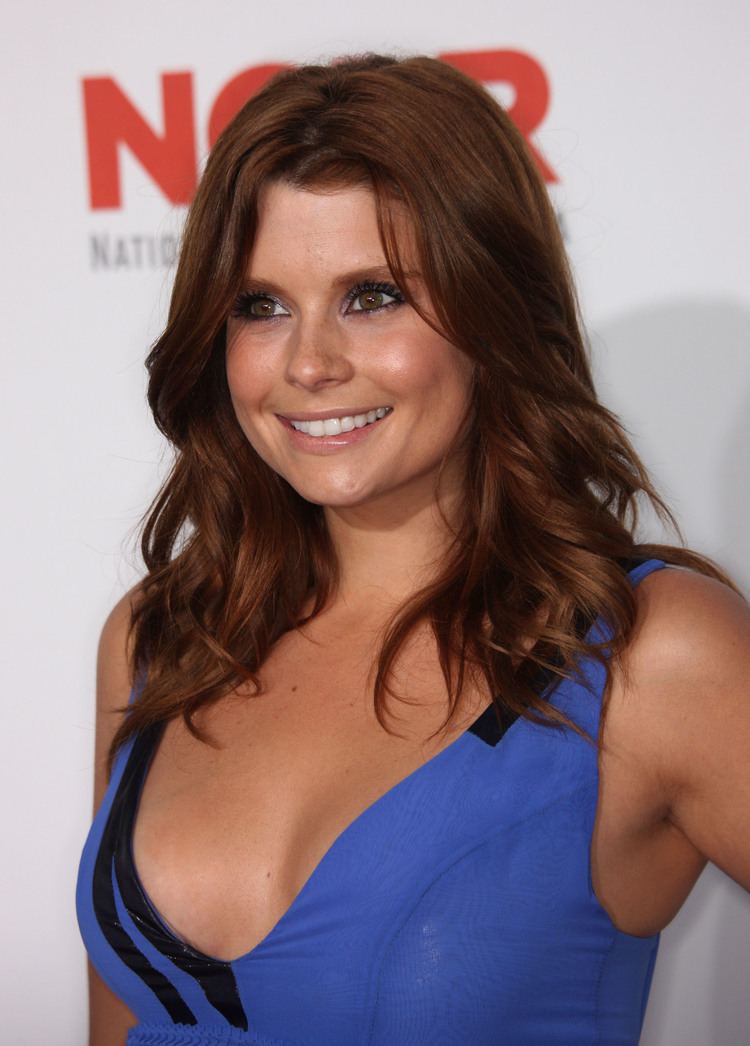 García was born in Tampa, Florida, to Cuban parents. Her mother, Loraine, was a homemaker and former elementary school teacher, and her father, Jay García, was a gynecologist. She has one brother, Michael García. She first started performing at age 10 when she auditioned for a local theater production and landed the lead.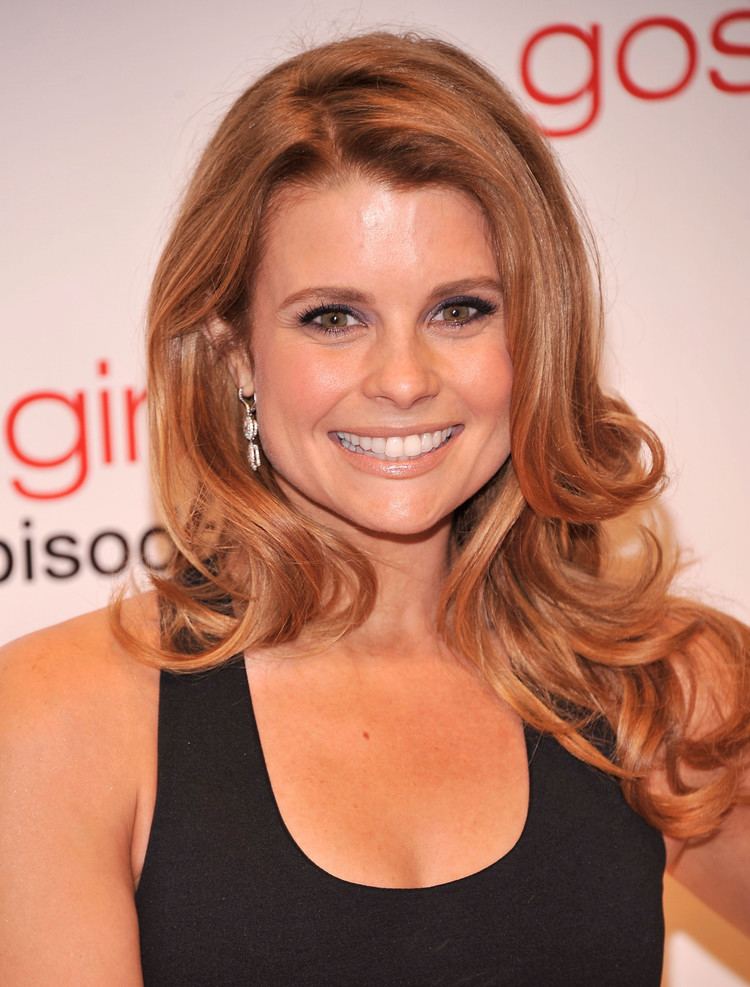 She was discovered by Disney Channel, but her parents put school first and she continued to feed her passion by acting in local plays. She was the homecoming queen at Florida's Tampa Catholic High School.
Career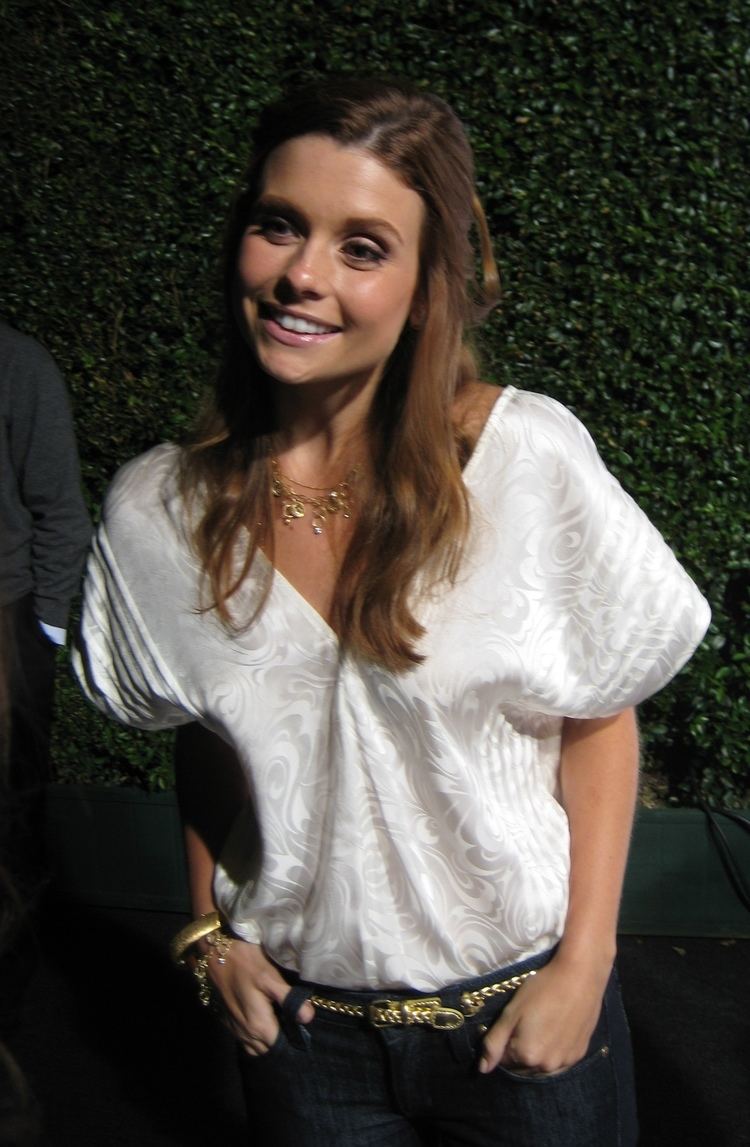 While in Florida, García guest starred in seaQuest DSV, Second Noah, and Superboy and several movies of the week. While attending high school, she was re-discovered by Nickelodeon and starred for three seasons as Samantha on Are You Afraid of the Dark?. She commuted from Florida to Montreal, Canada, where the show was filmed. She was cast at the age of fifteen on the 1994 television drama Party of Five, playing the recurring character Hallie. She had a recurring role on Freaks and Geeks (1999–2000) portraying the character of Vicki Appleby the popular freshman cheerleader who spent seven minutes in heaven with the ultimate geek, Bill Haverchuck (Martin Starr). She then briefly attended college at Florida State University where she was a member of the Delta Delta Delta sorority, but later quit school to pursue acting full-time, moving to Los Angeles, California.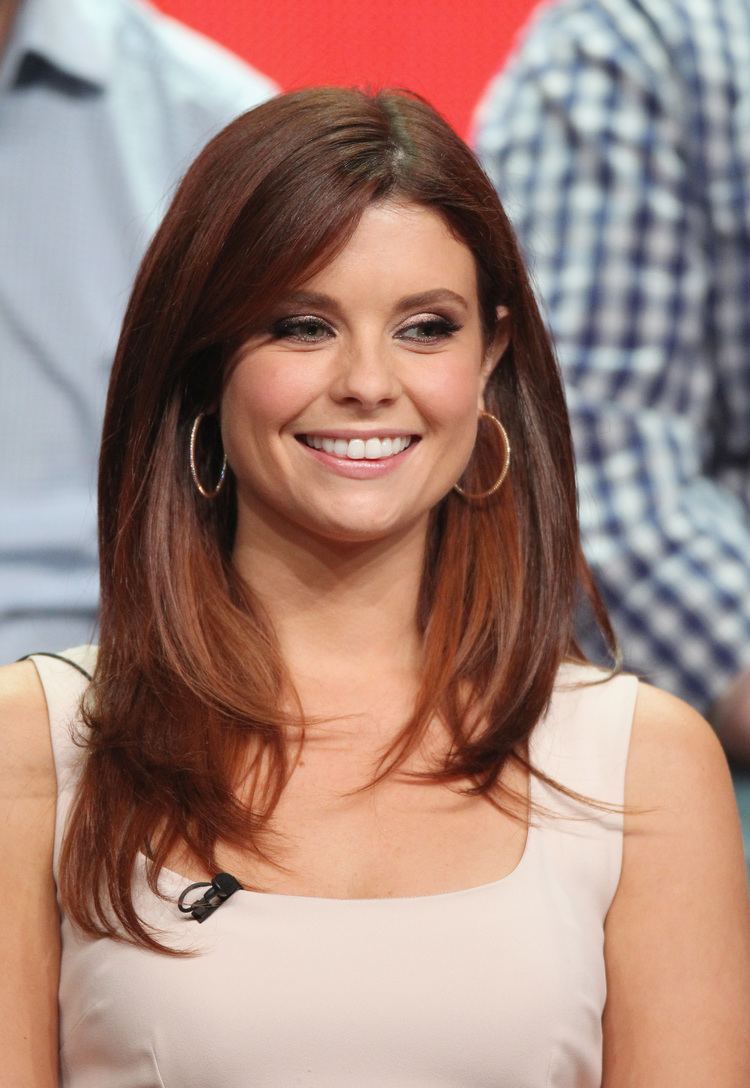 García went on to portray the character of Cheyenne Hart-Montgomery, Reba's (Reba McEntire) oldest daughter on The WB/CW sitcom Reba (2001–07). She was featured on the short-lived CBS comedy Welcome to the Captain. Beginning in the fall of 2008, she starred as Megan Smith in the CW series Privileged (originally known as How to Survive the Filthy Rich). On the big screen, García was seen in the comedy spoof Not Another Teen Movie. She has also appeared in the original television movies From the Earth to the Moon (1998) and Love's Deadly Triangle: The Texas Cadet Murder (1997). She also appeared in the ABC Family original movie The Initiation of Sarah, which premiered in October 2006. In 2008, she had a role in A Very Merry Daughter of the Bride, playing Roxanne. She had a leading role in the ABC Family TV movie Revenge of the Bridesmaids.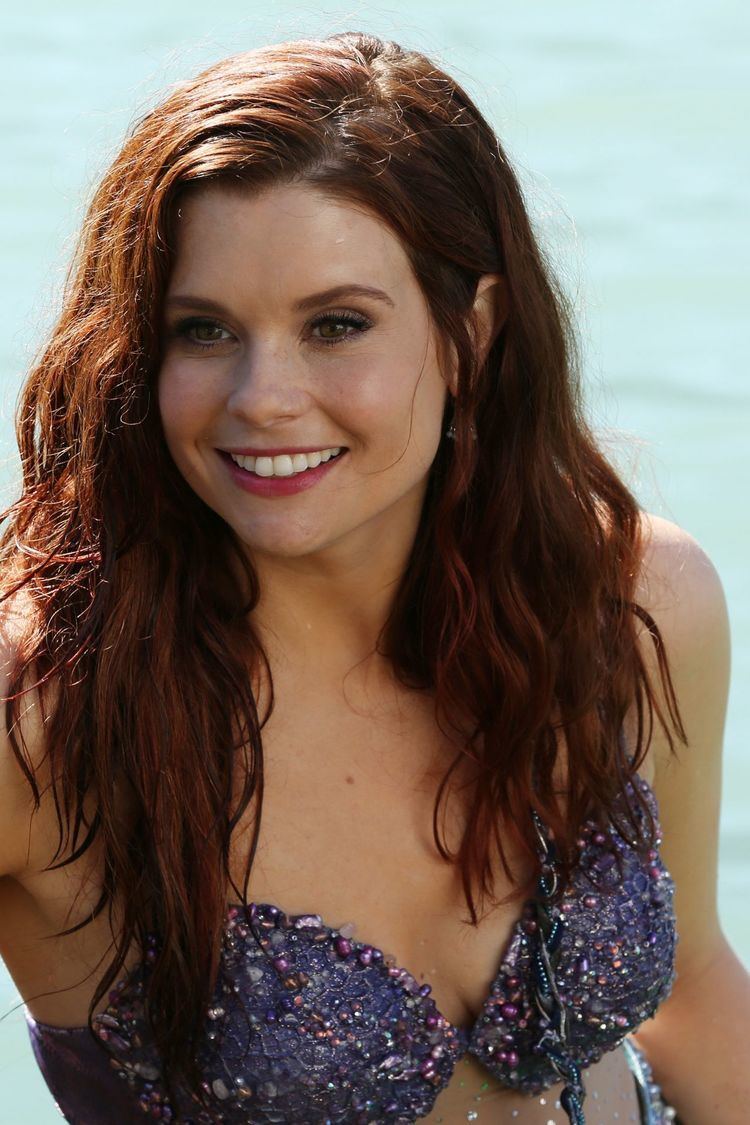 In 2009, García had a recurring role on The CW drama Gossip Girl playing the role of Bree Buckley, an irreverent evil Miss America-type who is politically progressive, but hails from a conservative Southern family. She appeared in four episodes in season three. In December 2009, she guest starred as Maggie, Ted Mosby's college buddy on How I Met Your Mother.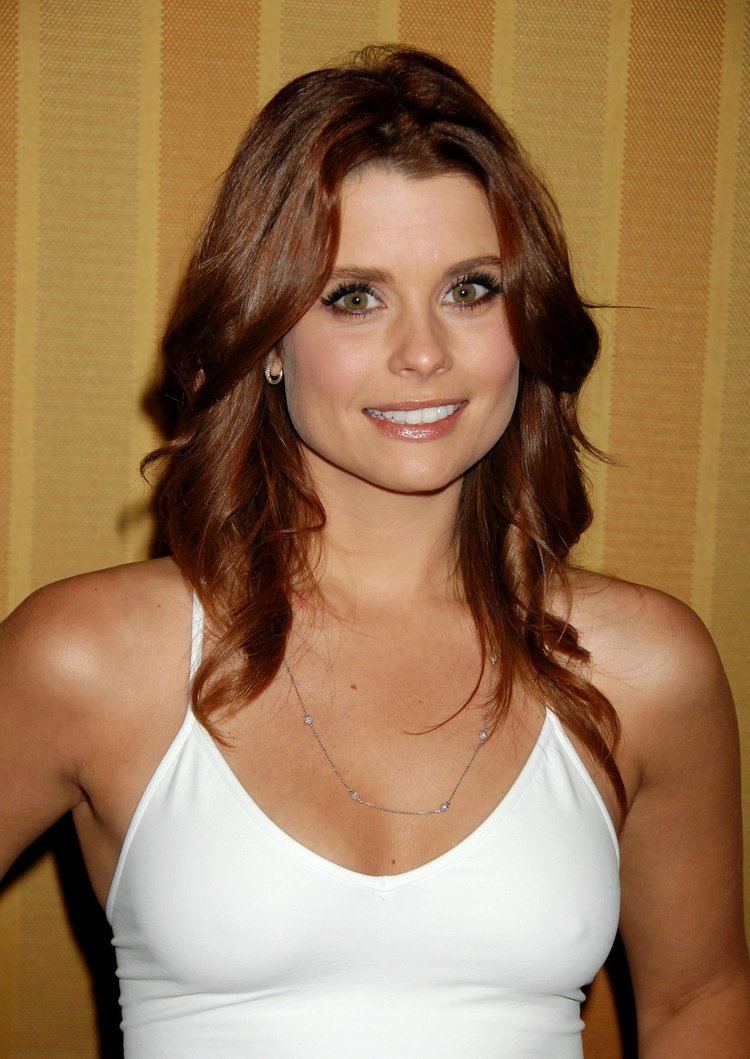 García starred in the ABC sitcom Better with You. The show centers on two sisters who were at different points in their romantic relationships: one was unmarried and in a long-term relationship and the other (García) got married after getting pregnant from a one-night stand. It was canceled on May 13, 2011.
Garcia guest-starred on The Penguins of Madagascar in the episode "The Officer X Factor/Love Hurts", which aired on February 12, 2011. In 2012, Garcia appeared in four episodes of the USA Network dramedy Royal Pains as a nephrologist treating Jack O'Malley (Tom Cavanagh). In 2013, during season three of the series Once Upon a Time she began playing the recurring role of the Ariel from The Little Mermaid.
Personal life
In 2008, García became engaged to Trace Ayala, co-founder of the clothing company William Rast with his childhood friend Justin Timberlake. (Ayala was Timberlake's former personal assistant.)
In August 2009, People magazine reported that García was dating baseball player Nick Swisher. They became engaged in May 2010, and married on December 11, 2010 at the Breakers Hotel & Resort in Palm Beach, Florida. Bridesmaids for García included friends and fellow actresses Jamie-Lynn Sigler, Melissa Peterman, and Reba McEntire. Since her marriage, she has been credited as Joanna García Swisher. They have two daughters: Emerson Jay (born May 21, 2013). and Sailor Stevie (born June 28, 2016).
Causes and interests
García volunteers as a teacher for children who are learning English as a second language. She is involved with the organization Make the Commitment, whose purpose is to raise awareness about cervical cancer. She has an organization called We Reach, a charity which has assembled an advisory board in the entertainment industry to help young girls around the country organize charity events in their hometowns. The charity also has the goal of empowering young women.
Filmography
Actress
-
Untitled Tommy Johnagin Project (TV Movie) (completed)
as
Michelle
2022
Christmas with the Campbells
as
Becky
2020
Sweet Magnolias (TV Series)
as
Maddie Townsend
- If Thou Wilt, Remember (2022) - Maddie Townsend
- The Rules of the Game (2022) - Maddie Townsend
- Fragile Things (2022) - Maddie Townsend
- Find It in Your Heart (2022) - Maddie Townsend
- Great Expectations (2022) - Maddie Townsend
- Dear Heart (2022) - Maddie Townsend
- Walk of Faith (2022) - Maddie Townsend
- The More Things Change (2022) - Maddie Townsend
- So Much to Say (2022) - Maddie Townsend
- Casseroles and Casualties (2022) - Maddie Townsend
- Storms and Rainbows (2020) - Maddie Townsend
- Where You Find Me (2020) - Maddie Townsend
- What Fools These Mortals Be (2020) - Maddie Townsend
- Hold My Hand (2020) - Maddie Townsend
- All Best Intentions (2020) - Maddie Townsend
- Dance First, Think Later (2020) - Maddie Townsend
- Lay It All Down (2020) - Maddie Townsend
- Give Drink to the Thirsty (2020) - Maddie Townsend
- A United Front (2020) - Maddie Townsend
- Pour It Out (2020) - Maddie Townsend
2021
As Luck Would Have It (TV Movie)
as
Lindsey Johnson
2019
Happy Accident (TV Movie)
as
Eleanor Bennett
2018
Dan the Weatherman (TV Movie)
as
Deborah
2013
Once Upon a Time (TV Series)
as
Ariel
- Homecoming (2018) - Ariel
- A Wondrous Place (2017) - Ariel
- Poor Unfortunate Soul (2015) - Ariel
- The Jolly Roger (2014) - Ariel
- The New Neverland (2013) - Ariel
- Dark Hollow (2013) - Ariel
- Ariel (2013) - Ariel
2017
Kevin (Probably) Saves the World (TV Series)
as
Amy Cabrera
- The Right Thing (2018) - Amy Cabrera
- World's Worst Domino (2018) - Amy Cabrera
- Old Friends (2018) - Amy Cabrera
- Fishtail (2018) - Amy Cabrera
- Caught White-Handed (2018) - Amy Cabrera
- Solo (2018) - Amy Cabrera
- The Ugly Sleep (2018) - Amy Cabrera
- Probably (2017) - Amy Cabrera
- Chrysalis (2017) - Amy Cabrera
- Dave (2017) - Amy Cabrera
- Rocky Road (2017) - Amy Cabrera
- Brutal Acts of Kindness (2017) - Amy Cabrera
- How to Be Good (2017) - Amy Cabrera
- Sweet Little Lies (2017) - Amy Cabrera
- Listen Up (2017) - Amy Cabrera
- Pilot (2017) - Amy Cabrera
2016
The Kicker (TV Movie)
as
Bambi
2016
Pitch (TV Series)
as
Rachel Patrick
- Don't Say It (2016) - Rachel Patrick
- Wear It (2016) - Rachel Patrick
- The Interim (2016) - Rachel Patrick
2015
Grandfathered (TV Series)
as
Sloan
- Edie's Two Dads (2015) - Sloan
2015
The Astronaut Wives Club (TV Series)
as
Betty Grissom
- Landing (2015) - Betty Grissom
- The Dark Side (2015) - Betty Grissom
- Abort (2015) - Betty Grissom
- Rendezvous (2015) - Betty Grissom
- In the Blind (2015) - Betty Grissom
- Flashpoint (2015) - Betty Grissom
- Liftoff (2015) - Betty Grissom
- Retroattitude (2015) - Betty Grissom
- Protocol (2015) - Betty Grissom
- Launch (2015) - Betty Grissom
2014
The Mindy Project (TV Series)
as
Sally Prentice
- An Officer and a Gynecologist (2014) - Sally Prentice (as JoAnne Garcia Swisher)
- Think Like a Peter (2014) - Sally Prentice (as JoAnne Garcia Swisher)
- Girl Crush (2014) - Sally Prentice (as JoAnne Garcia Swisher)
2012
Animal Practice (TV Series)
as
Dorothy Rutledge
- Wingmen (2013) - Dorothy Rutledge
- Turkey Jerky (2012) - Dorothy Rutledge
- Ralphie (2012) - Dorothy Rutledge
- The Two George Colemans (2012) - Dorothy Rutledge
- Who's Afraid of Virginia Coleman? (2012) - Dorothy Rutledge
- Dr. Yamamazing (2012) - Dorothy Rutledge
- Clean-Smelling Pirate (2012) - Dorothy Rutledge
- Little Miss Can't Be Wrong (2012) - Dorothy Rutledge
- Pilot (2012) - Dorothy Rutledge
2012
Royal Pains (TV Series)
as
Dr. Nina Greene
- This One's for Jack (2012) - Dr. Nina Greene
- Hank and the Deep Blue Sea (2012) - Dr. Nina Greene
- Bottoms Up (2012) - Dr. Nina Greene
- My Back to the Future (2012) - Dr. Nina Greene
2010
Better with You (TV Series)
as
Mia Putney
- Better with the Baby (2011) - Mia Putney
- Better with a Bargain (2011) - Mia Putney
- Better with Crying (2011) - Mia Putney
- Better with Dancing (2011) - Mia Putney
- Better with Lying (2011) - Mia Putney
- Better Without a Job (2011) - Mia Putney
- Better Without a Couch (2011) - Mia Putney
- Better with a Shamrock (2011) - Mia Putney
- Better with a Leather Jacket (2011) - Mia Putney
- Better with Valentine's Day (2011) - Mia Putney
- Better with a Cat (2011) - Mia Putney (as JoAnna Garcia)
- Better with Skinny Jeans (2011) - Mia Putney (as JoAnna Garcia)
- Better with Christmas Crap (2010) - Mia Putney (as JoAnna Garcia)
- Better with Thanksgiving (2010) - Mia Putney (as JoAnna Garcia)
- Better with Flirting (2010) - Mia Putney (as JoAnna Garcia)
- Better with Road Joel (2010) - Mia Putney (as JoAnna Garcia)
- Better with Halloween (2010) - Mia Putney (as Joanna Garcia)
- Better with Little Buddy (2010) - Mia Putney (as JoAnna Garcia)
- Better with Fighting (2010) - Mia Putney (as JoAnna Garcia)
- Better with Ben (2010) - Mia Putney (as Joanna Garcia)
- Better with Firehouse (2010) - Mia Putney (as Joanna Garcia)
- Pilot (2010) - Mia Putney (as JoAnna Garcia)
2011
The Penguins of Madagascar (TV Series short)
as
Shawna
- Love Hurts/The Officer X Factor (2011) - Shawna (voice, as Joanna Garcia)
2010
Revenge of the Bridesmaids (TV Movie)
as
Parker Wald (as Joanna Garcia)
2009
How I Met Your Mother (TV Series)
as
Maggie
- The Window (2009) - Maggie (as Joanna Garcia)
2009
Gossip Girl (TV Series)
as
Bree Buckley
- Rufus Getting Married (2009) - Bree Buckley (as Joanna Garcia)
- The Lost Boy (2009) - Bree Buckley (as Joanna Garcia)
- The Freshmen (2009) - Bree Buckley (as Joanna Garcia)
- Reversals of Fortune (2009) - Bree Buckley (as Joanna Garcia)
2008
Privileged (TV Series)
as
Megan Smith
- All About a Brand New You! (2009) - Megan Smith (as JoAnna Garcia)
- All About Betrayal (2009) - Megan Smith (as JoAnna Garcia)
- All About Confessions (2009) - Megan Smith (as JoAnna Garcia)
- All About the Big Picture (2009) - Megan Smith (as JoAnna Garcia)
- All About Tough Love (2009) - Megan Smith (as JoAnna Garcia)
- All About What Lies Beneath (2009) - Megan Smith (as JoAnna Garcia)
- All About the Ripple Effect (2008) - Megan Smith (as JoAnna Garcia)
- All About Love, Actually (2008) - Megan Smith (as JoAnna Garcia)
- All About Overcompensating (2008) - Megan Smith (as JoAnna Garcia)
- All About Insecurities (2008) - Megan Smith (as JoAnna Garcia)
- All About Defining Yourself (2008) - Megan Smith (as JoAnna Garcia)
- All About the Haves and the Have-Nots (2008) - Megan Smith (as JoAnna Garcia)
- All About Appearances (2008) - Megan Smith (as JoAnna Garcia)
- All About Friends and Family (2008) - Megan Smith (as Joanna Garcia)
- All About the Power Position (2008) - Megan Smith (as Joanna Garcia)
- All About What You Really, Really Want (2008) - Megan Smith (as JoAnna Garcia)
- All About Honesty (2008) - Megan Smith (as Joanna Garcia)
- Pilot (2008) - Megan Smith (as JoAnna Garcia)
2008
A Very Merry Daughter of the Bride (TV Movie)
as
Roxanne (as Joanna Garcia)
2008
Extreme Movie
as
Sweetie-Pie (as Joanna Garcia)
2008
Welcome to the Captain (TV Series)
as
Hope
- Mr. Big Meeting (2008) - Hope (as Joanna Garcia)
- The Wrecking Crew (2008) - Hope (as Joanna Garcia)
- The Letter (2008) - Hope (as Joanna Garcia)
- Weekend at Saul's (2008) - Hope (as Joanna Garcia)
- Pilot (2008) - Hope (as Joanna Garcia)
2001
Reba (TV Series)
as
Cheyenne Hart-Montgomery
- The Housewarming (2007) - Cheyenne Hart-Montgomery (as Joanna Garcia)
- The Kids Are Alright (2007) - Cheyenne Hart-Montgomery (as Joanna Garcia)
- She's with the Band (2007) - Cheyenne Hart-Montgomery (as Joanna Garcia)
- Cheyenne's Rival (2007) - Cheyenne Hart-Montgomery (as Joanna Garcia)
- Bullets Over Brock (2007) - Cheyenne Hart-Montgomery (as Joanna Garcia)
- As We Forgive Those- (2007) - Cheyenne Hart-Montgomery (as Joanna Garcia)
- Locked and Loaded (2007) - Cheyenne Hart-Montgomery (as Joanna Garcia)
- Sweet Child O' Mine (2006) - Cheyenne Hart-Montgomery (as Joanna Garcia)
- Roll with It (2006) - Cheyenne Hart-Montgomery (as Joanna Garcia)
- The Break-Up (2006) - Cheyenne Hart-Montgomery (as Joanna Garcia)
- Trading Spaces (2006) - Cheyenne Hart-Montgomery (as Joanna Garcia)
- Let's Get Physical (2006) - Cheyenne Hart-Montgomery (as Joanna Garcia)
- Just Business (2006) - Cheyenne Hart-Montgomery (as Joanna Garcia)
- Reba's Heart (2006) - Cheyenne Hart-Montgomery (as Joanna Garcia)
- Two Weddings and a Funeral (2006) - Cheyenne Hart-Montgomery (as Joanna Garcia)
- Red Alert (2006) - Cheyenne Hart-Montgomery (as Joanna Garcia)
- Here We Go Again (2006) - Cheyenne Hart-Montgomery (as Joanna Garcia)
- The Blonde Leading the Blind (2006) - Cheyenne Hart-Montgomery (as Joanna Garcia)
- The Trouble with Dr. Hunky (2006) - Cheyenne Hart-Montgomery (as Joanna Garcia)
- Money Blues (2006) - Cheyenne Hart-Montgomery (as Joanna Garcia)
- The Goodbye Guy (2006) - Cheyenne Hart-Montgomery (as Joanna Garcia)
- Don't Mess with Taxes (2006) - Cheyenne Hart-Montgomery (as Joanna Garcia)
- Parenting with Puppets (2006) - Cheyenne Hart-Montgomery (as Joanna Garcia)
- Brock's Got Stones (2006) - Cheyenne Hart-Montgomery (as Joanna Garcia)
- Issues (2005) - Cheyenne Hart-Montgomery (as Joanna Garcia)
- Invasion (2005) - Cheyenne Hart-Montgomery (as Joanna Garcia)
- Grannies Gone Wild (2005) - Cheyenne Hart-Montgomery (as Joanna Garcia)
- Have Your Cake (2005) - Cheyenne Hart-Montgomery (as Joanna Garcia)
- Best Li'l Haunted House in Texas (2005) - Cheyenne Hart-Montgomery (as Joanna Garcia)
- No Good Deed (2005) - Cheyenne Hart-Montgomery (as Joanna Garcia)
- And God Created Van (2005) - Cheyenne Hart-Montgomery (as Joanna Garcia)
- Reba and the One (2005) - Cheyenne Hart-Montgomery (as Joanna Garcia)
- Where There's Smoke (2005) - Cheyenne Hart-Montgomery (as Joanna Garcia)
- As Is (2005) - Cheyenne Hart-Montgomery (as Joanna Garcia)
- Hello, My Name Is Cheyenne (2005) - Cheyenne Hart-Montgomery (as Joanna Garcia)
- Help Wanted (2005) - Cheyenne Hart-Montgomery (as Joanna Garcia)
- Go Far (2005) - Cheyenne Hart-Montgomery (as Joanna Garcia)
- Driving Miss Kyra (2005) - Cheyenne Hart-Montgomery (as Joanna Garcia)
- Reba's Rules of Real Estate (2005) - Cheyenne Hart-Montgomery (as Joanna Garcia)
- The Pageant of Grandmas (2005) - Cheyenne Hart-Montgomery (as Joanna Garcia)
- Who Killed Brock? (2005) - Cheyenne Hart-Montgomery (as Joanna Garcia)
- Flowers for Van (2005) - Cheyenne Hart-Montgomery (as Joanna Garcia)
- Reba the Realtor (2005) - Cheyenne Hart-Montgomery (as Joanna Garcia)
- Date of Mirth (2005) - Cheyenne Hart-Montgomery (as Joanna Garcia)
- Reba and the Nanny (2005) - Cheyenne Hart-Montgomery (as Joanna Garcia)
- Diamond Jim Brady (2005) - Cheyenne Hart-Montgomery (as Joanna Garcia)
- No Boys Upstairs (2005) - Cheyenne Hart-Montgomery (as Joanna Garcia)
- Thanksgiving (2004) - Cheyenne Hart-Montgomery (as Joanna Garcia)
- Hello, I Must Be Going (2004) - Cheyenne Hart-Montgomery (as Joanna Garcia)
- All Fore One (2004) - Cheyenne Hart-Montgomery (as Joanna Garcia)
- Couples' Therapy (2004) - Cheyenne Hart-Montgomery (as Joanna Garcia)
- Surprise (2004) - Cheyenne Hart-Montgomery (as Joanna Garcia)
- Van's Agent (2004) - Cheyenne Hart-Montgomery (as Joanna Garcia)
- The Two-Girl Theory (2004) - Cheyenne Hart-Montgomery (as Joanna Garcia)
- Mother's Intuition (2004) - Cheyenne Hart-Montgomery (as Joanna Garcia)
- The Accidental Role Model (2004) - Cheyenne Hart-Montgomery (as Joanna Garcia)
- Core Focus (2004) - Cheyenne Hart-Montgomery (as Joanna Garcia)
- Girls' Night Out (2004) - Cheyenne Hart-Montgomery (as Joanna Garcia)
- Happy Pills (2004) - Cheyenne Hart-Montgomery (as Joanna Garcia)
- The Good Girl (2004) - Cheyenne Hart-Montgomery (as Joanna Garcia)
- The Big Fix-Up (2004) - Cheyenne Hart-Montgomery (as Joanna Garcia)
- Fight or Flight (2004) - Cheyenne Hart-Montgomery (as Joanna Garcia)
- Sister Act (2004) - Cheyenne Hart-Montgomery (as Joanna Garcia)
- The Shirt Off My Back (2004) - Cheyenne Hart-Montgomery (as Joanna Garcia)
- Brock's Mulligan (2004) - Cheyenne Hart-Montgomery (as Joanna Garcia)
- To Tell the Truth (2004) - Cheyenne Hart-Montgomery (as Joanna Garcia)
- The United Front (2004) - Cheyenne Hart-Montgomery (as Joanna Garcia)
- All Growed Up (2004) - Cheyenne Hart-Montgomery (as Joanna Garcia)
- The Great Race (2003) - Cheyenne Hart-Montgomery (as Joanna Garcia)
- Regarding Henry (2003) - Cheyenne Hart-Montgomery (as Joanna Garcia)
- The Cat's Meow (2003) - Cheyenne Hart-Montgomery (as Joanna Garcia)
- The Ghost and Mrs. Hart (2003) - Cheyenne Hart-Montgomery (as Joanna Garcia)
- Encounters (2003) - Cheyenne Hart-Montgomery (as Joanna Garcia)
- Calling the Pot Brock (2003) - Cheyenne Hart-Montgomery (as Joanna Garcia)
- Spies Like Reba (2003) - Cheyenne Hart-Montgomery (as Joanna Garcia)
- The Best and the Blondest (2003) - Cheyenne Hart-Montgomery (as Joanna Garcia)
- War and Peace (2003) - Cheyenne Hart-Montgomery (as Joanna Garcia)
- She's Leaving Home, Bye, Bye (2003) - Cheyenne Hart-Montgomery (as Joanna Garcia)
- Your Place or Mine? (2003) - Cheyenne Hart-Montgomery (as Joanna Garcia)
- Location, Location, Location (2003) - Cheyenne Hart-Montgomery (as Joanna Garcia)
- The Will (2003) - Cheyenne Hart-Montgomery (as Joanna Garcia)
- For Sale, Cheap (2003) - Cheyenne Hart-Montgomery (as Joanna Garcia)
- The Best Defense (2003) - Cheyenne Hart-Montgomery (as Joanna Garcia)
- The Wall (2003) - Cheyenne Hart-Montgomery (as Joanna Garcia)
- And the Grammy Goes To- (2003) - Cheyenne Hart-Montgomery (as Joanna Garcia)
- The Feud (2003) - Cheyenne Hart-Montgomery (as Joanna Garcia)
- Valentine's Day (2003) - Cheyenne Hart-Montgomery (as Joanna Garcia)
- Terry Holliway (2003) - Cheyenne Hart-Montgomery (as Joanna Garcia)
- Seeing Red (2003) - Cheyenne Hart-Montgomery (as Joanna Garcia)
- The Rings (2003) - Cheyenne Hart-Montgomery (as Joanna Garcia)
- The Vasectomy (2003) - Cheyenne Hart-Montgomery (as Joanna Garcia)
- A Moment in Time (2003) - Cheyenne Hart-Montgomery (as Joanna Garcia)
- Cookies for Santa (2002) - Cheyenne Hart-Montgomery (as Joanna Garcia)
- Ring-a-Ding (2002) - Cheyenne Hart-Montgomery (as Joanna Garcia)
- Switch (2002) - Cheyenne Hart-Montgomery (as Joanna Garcia)
- Mommy Nearest (2002) - Cheyenne Hart-Montgomery (as Joanna Garcia)
- Safe Dating (2002) - Cheyenne Hart-Montgomery (as Joanna Garcia)
- It's Jake's Party, Cry If You Want To (2002) - Cheyenne Hart-Montgomery (as Joanna Garcia)
- Reba Works for Brock (2002) - Cheyenne Hart-Montgomery (as Joanna Garcia)
- Proud Reba (2002) - Cheyenne Hart-Montgomery (as Joanna Garcia)
- Skating Away (2002) - Cheyenne Hart-Montgomery (as Joanna Garcia)
- House Rules (2002) - Cheyenne Hart-Montgomery (as JoAnna Garcia)
- Up a Treehouse without a Paddle (2002) - Cheyenne Hart-Montgomery (as Joanna Garcia)
- It Ain't Over till the Red-Head Sings (2002) - Cheyenne Hart-Montgomery (as Joanna Garcia)
- The King and I (2002) - Cheyenne Hart-Montgomery (as Joanna Garcia)
- Labor of Love (2002) - Cheyenne Hart-Montgomery (as Joanna Garcia)
- She Works Hard for Their Money (2002) - Cheyenne Hart-Montgomery (as Joanna Garcia)
- He's Having a Baby (2002) - Cheyenne Hart-Montgomery (as Joanna Garcia)
- Vanny Dearest (2002) - Cheyenne Hart-Montgomery (as Joanna Garcia)
- You May Kick the Bride (2002) - Cheyenne Hart-Montgomery (as Joanna Garcia)
- The Story of a Divorce (2002) - Cheyenne Hart-Montgomery (as Joanna Garcia)
- Brock's Swan Song (2002) - Cheyenne Hart-Montgomery (as Joanna Garcia)
- A Mid-Semester Night's Dream (2002) - Cheyenne Hart-Montgomery (as Joanna Garcia)
- Meet the Parents (2002) - Cheyenne Hart-Montgomery (as Joanna Garcia)
- When Good Credit Goes Bad (2002) - Cheyenne Hart-Montgomery (as Joanna Garcia)
- Every Picture Tells a Story (2001) - Cheyenne Hart-Montgomery (as Joanna Garcia)
- Don't Know Much About History (2001) - Cheyenne Hart-Montgomery (as Joanna Garcia)
- Tea and Antipathy (2001) - Cheyenne Hart-Montgomery (as Joanna Garcia)
- The Man and the Moon (2001) - Cheyenne Hart-Montgomery (as Joanna Garcia)
- The Steaks Are High (2001) - Cheyenne Hart-Montgomery (as Joanna Garcia)
- You Make Me Sick (2001) - Cheyenne Hart-Montgomery (as JoAnna Garcia)
- Someone's at the Gyno with Reba (2001) - Cheyenne Hart-Montgomery (as JoAnna Garcia)
- The Honeymoon's Over or Now What? (2001) - Cheyenne Hart-Montgomery (as JoAnna Garcia)
- Pilot (2001) - Cheyenne Hart-Montgomery (as JoAnna Garcia)
- Reba the Landlord - Cheyenne Hart-Montgomery (as Joanna Garcia)
2006
The Initiation of Sarah (TV Movie)
as
Corinne (as JoAnna Garcia)
2006
A-List
as
Naomi (as JoAnna Garcia)
2005
Family Guy (TV Series)
as
Liddane
- 8 Simple Rules for Buying My Teenage Daughter (2005) - Liddane (voice, as Joanna Garcia)
2004
What I Like About You (TV Series)
as
Fiona
- Three Little Words (2004) - Fiona (as Joanna Garcia)
2001
Not Another Teen Movie
as
Sandy Sue (as Joanna Garcia)
2001
Off Centre (TV Series)
as
Ramona
- Let's Meet Mike and Euan (2001) - Ramona (as Joanna Garcia)
2001
Going to California (TV Series)
as
Jennifer
- I Know Why the Caged Rhino Sings (2001) - Jennifer (as Joanna Garcia)
2001
American Pie 2
as
Christy (as Joanna Garcia)
2001
Go Fish (TV Series)
as
Amanda
- Go P.D.A. (2001) - Amanda (as Joanna Garcia)
2000
Boston Public (TV Series)
as
Susan Potter
- Chapter Four (2000) - Susan Potter (as Joanna Garcia)
2000
Freedom (TV Series)
as
Sally Mueller
- Assassins (2000) - Sally Mueller (as Joanna Garcia)
2000
Opposite Sex (TV Series)
as
Cassie Schreiber
- The Homosexual Episode (2000) - Cassie Schreiber (as Joanna Garcia)
2000
Freaks and Geeks (TV Series)
as
Vicki Appleby
- The Little Things (2000) - Vicki Appleby (as Joanna Garcia)
- Smooching and Mooching (2000) - Vicki Appleby (as Joanna Garcia)
- Chokin' and Tokin' (2000) - Vicki Appleby (as Joanna Garcia)
- We've Got Spirit (2000) - Vicki Appleby (as Joanna Garcia)
- Carded and Discarded (2000) - Vicki Appleby (as Joanna Garcia)
1999
CI5: The New Professionals (TV Series)
as
Cadet Susan
- Glory Days (1999) - Cadet Susan (as Joanna Garcia)
1999
Family Law (TV Series)
as
April
- Prisoners (1999) - April (as JoAnna Garcia)
1999
Providence (TV Series)
as
Gillian
- Heaven Can Wait (1999) - Gillian (as Joanna Garcia)
1999
Pacific Blue (TV Series)
as
Leah Chandler
- Lucky 13 (1999) - Leah Chandler (as JoAnna Garcia)
1999
Holy Joe (TV Movie)
as
Joyce Cass (as Joanna Garcia)
1999
Dawson's Creek (TV Series)
as
Girl #1 (Tracey)
- Be Careful What You Wish For (1999) - Girl #1 (Tracey) (as Joanna Garcia)
1998
Party of Five (TV Series)
as
Hallie
- Gifts (1998) - Hallie (as Joanna Garcia)
- Love and War (1998) - Hallie (as Joanna Garcia)
- A Mid-Semester's Night Dream (1998) - Hallie (as Joanna Garcia)
- Naming Names (1998) - Hallie (as Joanna Garcia)
- Separation Anxiety (1998) - Hallie (as Joanna Garcia)
1998
Any Day Now (TV Series)
as
Martha Montgomery
- It's Who You Sleep With (1998) - Martha Montgomery (as Joanna Garcia)
- Call Him Johnny (1998) - (as Joanna Garcia)
1998
From the Earth to the Moon (TV Mini Series)
as
Julie Shepard
- For Miles and Miles (1998) - Julie Shepard (as Joanna Garcia)
1996
Second Noah (TV Series)
as
Katherine Ortega / Catherine
- Heart Matters (1997) - Catherine (as Joanna Garcia)
- Dreamboat (1996) - Katherine Ortega (as Joanna Garcia)
- The Rendezvous (1996) - Katherine Ortega (as Joanna Garcia)
1997
Love's Deadly Triangle: The Texas Cadet Murder (TV Movie)
as
Susie (as Joanna Garcia)
1994
Are You Afraid of the Dark? (TV Series)
as
Sam
- The Tale of the Jagged Sign (1996) - Sam (as Joanna Garcia)
- The Tale of Badge (1996) - Sam (as Joanna Garcia)
- The Tale of the Night Shift (1996) - Sam (as Joanna Garcia)
- The Tale of a Door Unlocked (1996) - Sam (as Joanna Garcia)
- The Tale of the Vacant Lot (1996) - Sam (as Joanna Garcia)
- The Tale of the Unexpected Visitor (1996) - Sam (as Joanna Garcia)
- The Tale of the Manaha (1995) - Sam (as Joanna Garcia)
- The Tale of C7 (1995) - Sam (as Joanna Garcia)
- The Tale of Prisoners Past (1995) - Sam (as Joanna Garcia)
- The Tale of the Mystical Mirror (1995) - Sam (as Joanna Garcia)
- The Tale of the Chameleons (1995) - Sam (as Joanna Garcia)
- The Tale of Station 109.1 (1995) - Sam (as Joanna Garcia)
- The Tale of the Dead Man's Float (1995) - Sam (as Joanna Garcia)
- The Tale of Train Magic (1995) - Sam (as Joanna Garcia)
- The Tale of the Unfinished Painting (1995) - Sam (as Joanna Garcia)
- The Tale of the Closet Keepers (1995) - Sam (as Joanna Garcia)
- The Tale of the Fire Ghost (1994) - Sam (as Joanna Garcia)
- The Tale of the Ghastly Grinner (1994) - Sam (as Joanna Garcia)
- The Tale of the Room for Rent (1994) - Sam (as Joanna Garcia)
- The Tale of the Silent Servant (1994) - Sam (as Joanna Garcia)
- The Tale of the Quiet Librarian (1994) - Sam (as Joanna Garcia)
- The Tale of Cutter's Treasure: Part 2 (1994) - Sam (as Joanna Garcia)
- The Tale of Cutter's Treasure: Part 1 (1994) - Sam (as Joanna Garcia)
- The Tale of the Water Demons (1994) - Sam (as Joanna Garcia)
- The Tale of the Long Ago Locket (1994) - Sam (as Joanna Garcia)
- The Tale of the Renegade Virus (1994) - Sam (as Joanna Garcia)
- The Tale of the Dangerous Soup (1994) - Sam (as Joanna Garcia)
- The Tale of the Crimson Clown (1994) - Sam (as Joanna Garcia)
- The Tale of the Quicksilver (1994) - Sam (as Joanna Garcia)
- The Tale of the Dream Girl (1994) - Sam (as Joanna Garcia)
- The Tale of the Curious Camera (1994) - Sam (as Joanna Garcia)
- The Tale of the Guardian's Curse (1994) - Sam (as Joanna Garcia)
- The Tale of the Carved Stone (1994) - Sam (as Joanna Garcia)
- The Tale of the Bookish Babysitter (1994) - Sam (as Joanna Garcia)
- The Tale of the Dollmaker (1994) - Sam (as Joanna Garcia)
- The Tale of the Phone Police (1994) - Sam (as Joanna Garcia)
- The Tale of Watcher's Woods (1994) - Sam (as Joanna Garcia)
1996
Step by Step (TV Series)
as
Chelsea
- We're Going to Disney World: Part 1 (1996) - Chelsea (as Joanna Garcia)
1994
Are You Afraid of the Dark?: The Tale of Orpheo's Curse (Video Game)
as
Sam (as Joanna Garcia)
1994
SeaQuest 2032 (TV Series)
as
Iris
- Playtime (1994) - Iris (as Joanna Garcia)
1993
Welcome Freshmen (TV Series)
as
Monica
- Hawthorne Confidential (1993) - Monica
1992
Clarissa Explains It All (TV Series)
as
Fiona
- Take My Advice- Please (1992) - Fiona (as Joanna Garcia)
1992
Superboy (TV Series)
as
Girl
- Obituary for a Super Hero (1992) - Girl (as Joanna Garcia)
Soundtrack
2005
Reba (TV Series) (performer - 1 episode)
- Driving Miss Kyra (2005) - (performer: "The Morning After")
2000
Freaks and Geeks (TV Series) (performer - 1 episode)
- We've Got Spirit (2000) - (performer: "How Funky is Your Chicken" - uncredited)
Self
2023
The Ultimatum: Queer Love (TV Series)
as
Self - Host
- The Reunion (2023) - Self - Host
- Is Love Enough (2023) - Self - Host
- The Changeover (2023) - Self - Host
- Newlyweds (2023) - Self - Host
- The Choice (2023) - Self - Host
- The Break Up (2023) - Self - Host
2023
Entertainment Tonight Canada (TV Series)
as
Self
- Episode dated 23 May 2023 (2023) - Self
2018
The Talk (TV Series)
as
Self - Guest Co-Host / Self
- Kane Brown/Jordan Davis/Joanna Garcia Swisher/Morris Chestnut (2023) - Self - Guest Co-Host
- Jewel/Maggie Grout/Joanna Garcia Swisher/Morris Chestnut (2023) - Self - Guest Co-Host
- JoAnna Garcia Swisher/Sabrina Impacciatore (2022) - Self
- JoAnna Garcia Swisher (2022) - Self
- Guest Co-Hostesses JoAnna Garcia Swisher & Carrie Ann Inaba/Bryce Dallas Howard/Jaymes Vaughan (2018) - Self - Guest Co-Host
2008
Entertainment Tonight (TV Series)
as
Self
- Episode #41.125 (2022) - Self
- Episode dated 1 September 2008 (2008) - Self (as Joanna Garcia)
- Episode dated 17 June 2008 (2008) - Self (as Joanna Garcia)
2022
GMA3: What You Need to Know (TV Series)
as
Self
- Chef Huda/JoAnna Garcia Swisher (2022) - Self
2021
The Drew Barrymore Show (TV Series)
as
Self
- David Oyelowo/Lonnie Chavis/JoAnna Garcia Swisher (2021) - Self
2021
Home & Family (TV Series)
as
Self
- JoAnna Garcia Swisher/Allen Leech/Katie Lee (2021) - Self
2020
Celebrity Game Face (TV Series)
as
Self
- Pointing Fingers and Toilet Paper Takedown (2020) - Self
2020
American Humane Hero Dog Awards: 10th Anniversary Celebration (TV Special)
as
Self
2019
Mama Said with Jamie-Lynn Sigler & Jenna Parris (Podcast Series)
as
Self - Guest
- Don't Call It the Baby Blues with JoAnna Garcia Swisher (2019) - Self - Guest
2017
51st Annual CMA Awards (TV Special)
as
Self - Presenter
2017
Conan (TV Series)
as
Self - Guest
- Elijah Wood/JoAnna Garcia Swisher/Paul Weller (2017) - Self - Guest
- The Cast of 'Fist Fight'/Katherine Ryan (2017) - Self - Guest
2017
Harry (TV Series)
as
Self
- Tyler Perry/Actress Joanna Garcia Swisher/Legendary Blues Guitarist Beverly "Guitar" Watkins/Spooky Scary Animals (2017) - Self
- "John Wick 2" Star Bridget Moynahan/"Fist Fight" Actress JoAnna Garcia Swisher/Super Kid! (2017) - Self
2015
The Chew (TV Series)
as
Self - Guest / Self
- Greatest Dishes in History (2017) - Self
- One Pan Dinner Plan (2017) - Self - Guest
- Picture Perfect Platters (2015) - Self - Guest
2017
CTV's Big Fall Preview 2017 (TV Special)
as
Self - In studio
2017
Hollywood Medium (TV Series)
as
Self
- Brandi Glanville/Joanna Garcia Swisher/Chuck Liddell/Tiffany Haddish (2017) - Self
2017
Made in Hollywood (TV Series)
as
Self
- Fist Fight/A Cure for Wellness (2017) - Self
2017
Last Call with Carson Daly (TV Series)
as
Self
- JoAnna Garcia Swisher/Temples/Steven Strait (2017) - Self
2017
Dish Nation (TV Series)
as
Self
- Episode #5.115 (2017) - Self
2015
The Tonight Show Starring Jimmy Fallon (TV Series)
as
Self
- Alec Baldwin/JoAnna Garcia Swisher/Future Islands (2017) - Self
- Norm MacDonald/JoAnna Garcia Swisher/Jeremih ft. Flo Rida (2015) - Self
2015
Good Morning America (TV Series)
as
Self
- Episode dated 16 June 2015 (2015) - Self
2015
The View (TV Series)
as
Self
- Guest Co-Hostess Michelle Collins/Carly Fiorina/Aziz Ansari/JoAnna Garcia Swisher (2015) - Self
2009
Late Night with Jimmy Fallon (TV Series)
as
Self / Self - Guest
- Episode dated 1 October 2012 (2012) - Self - Guest
- Episode dated 28 September 2010 (2010) - Self (as JoAnna Garcia)
- Episode dated 21 September 2009 (2009) - Self (as Joanna Garcia)
2012
Watch What Happens Live with Andy Cohen (TV Series)
as
Self - Guest
- Joanna Garcia-Swisher & Chrissy Teigen (2012) - Self - Guest (as Joanna Garcia-Swisher)
2011
Chelsea Lately (TV Series)
as
Self - Guest
- Episode #5.55 (2011) - Self - Guest (as JoAnna Garcia)
2011
The 37th Annual People's Choice Awards (TV Special)
as
Self (as Joanna Garcia)
2010
The 44th Annual CMA Awards (TV Special)
as
Self (as Joanna Garcia)
2010
Jimmy Kimmel Live! (TV Series)
as
Self
- Episode #9.6 (2010) - Self (as Joanna Garcia)
2009
2009 Alma Awards (TV Special)
as
Self
2009
Kathy Griffin: My Life on the D-List (TV Series)
as
Self
- Paris Is My New BFF (2009) - Self (as Joanna Garcia)
2008
The Late Late Show with Craig Ferguson (TV Series)
as
Self
- Episode #5.71 (2008) - Self (as Joanna Garcia)
2008
The Bonnie Hunt Show (TV Series)
as
Self
- Episode dated 14 October 2008 (2008) - Self (as JoAnna Garcia)
2006
CMT: The Greatest - 40 Days That Shaped Country Music (TV Movie documentary)
as
Self (as Joanna Garcia)
2006
The Reichen Show (TV Series)
as
Self
- Episode dated 1 May 2006 (2006) - Self (as Joanna Garcia)
2005
The U: Uncut (Video)
as
Self (as Joanna Garcia)
2005
Isaac (TV Series)
as
Self - Guest
- Episode dated 3 December 2005 (2005) - Self - Guest (as JoAnna Garcia)
2005
Open Access (TV Series)
as
Self
- Southern California 2005 (2005) - Self (as Joanna Garcia)
2003
The Sharon Osbourne Show (TV Series)
as
Self
- Episode dated 12 December 2003 (2003) - Self (as Joanna Garcia)
2003
Hollywood Squares (TV Series)
as
Self - Panelist
- Episode dated 1 May 2003 (2003) - Self - Panelist (as Joanna Garcia)
1994
Nickelodeon All-Star Challenge (TV Series)
as
Self
- Game 1 (Blue vs. Yellow vs. Pink) (1994) - Self
Archive Footage
2020
Entertainment Tonight (TV Series)
as
Self
- Episode #39.222 (2020) - Self
2015
Good Morning America (TV Series)
as
Self
- Episode dated 18 June 2015 (2015) - Self
2014
Once Upon a Time: Wicked Is Coming (TV Movie documentary)
as
Ariel (uncredited)
References
JoAnna Garcia Wikipedia
(Text) CC BY-SA