Education

Queen's University







Full Name

Sarita Catherine Louise Choudhuryসরিতা কেথারিন লুইস চৌধুরী

Born

18 August 1966 (age 56) (

1966-08-18

)

Parents

Julia Patricia Spring, Prabhas Chandra Choudhury

Siblings

Kumar Michael Choudhury, Chandra Paul Choudhury

Movies and TV shows




Similar People

Indira Varma,

Mira Nair

, Ramon Tikaram, Naveen Andrews, Mandy Patinkin
Carla power sarita choudhury if the oceans were ink
Sarita Catherine Louise Choudhury (born 18 August 1966) is an English actress, best known for her roles in the Mira Nair-directed feature films Mississippi Masala (1992), The Perez Family (1995) and Kama Sutra: A Tale of Love (1996). In the late 1990s, Choudhury added to her repertoire with supporting roles in the thriller A Perfect Murder, 3 A.M, and the John Cassavetes retread Gloria. In 2002, she starred in Just a Kiss. She played a lesbian virgin in Spike Lee's She Hate Me and acted as Anna Ran in Lady in the Water, a 2006 thriller by M. Night Shyamalan. She also played Egeria in The Hunger Games: Mockingjay part 2 and co-starred with Tom Hanks in the 2016 film A Hologram for the King.
Contents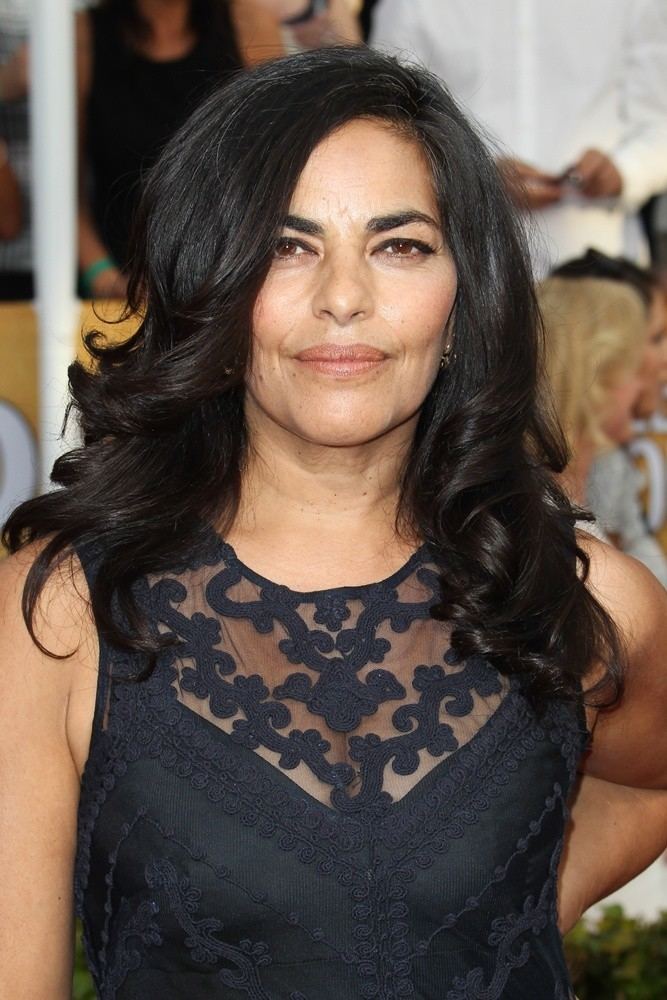 Sarita choudhury on which homeland star is a secret goofball
Early life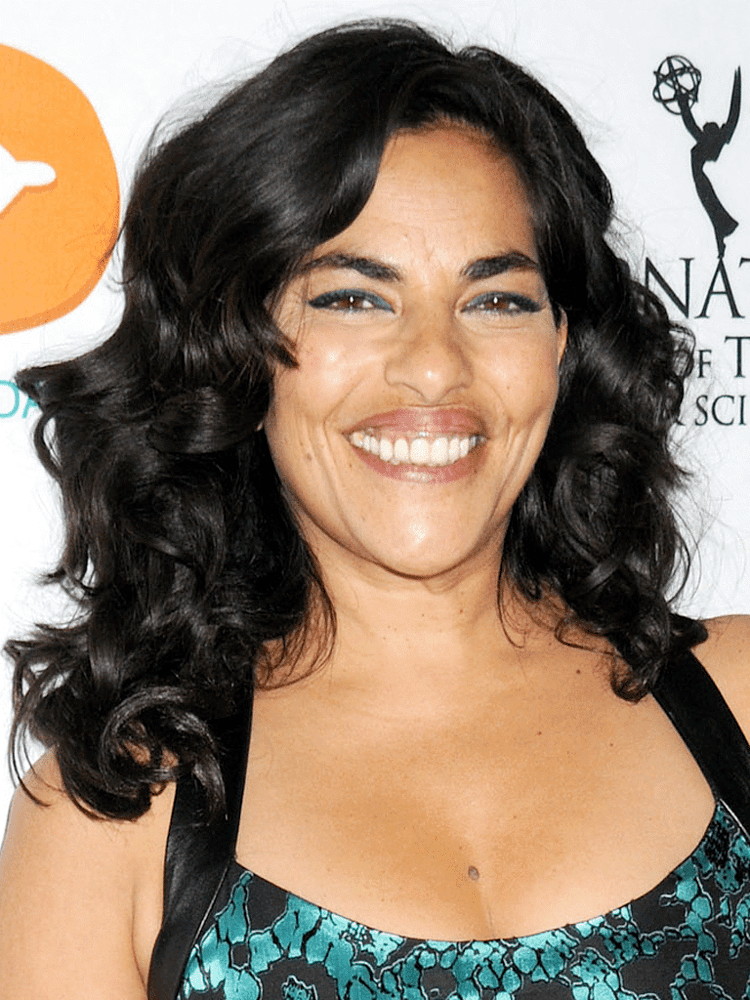 Choudhury was born in Blackheath, London, England, and is of half Bengali Indian and half English descent. Her parents, Julia Patricia (nee Spring) of English descent, and Prabhas Chandra Choudhury, a scientist of Indian Bengali descent, married in 1964 in Lucea, Jamaica. She studied economics and film at Queen's University in Kingston, Ontario, Canada. She has one younger brother, Kumar Michael Choudhury, and one older brother, Chandra Paul Choudhury.
Career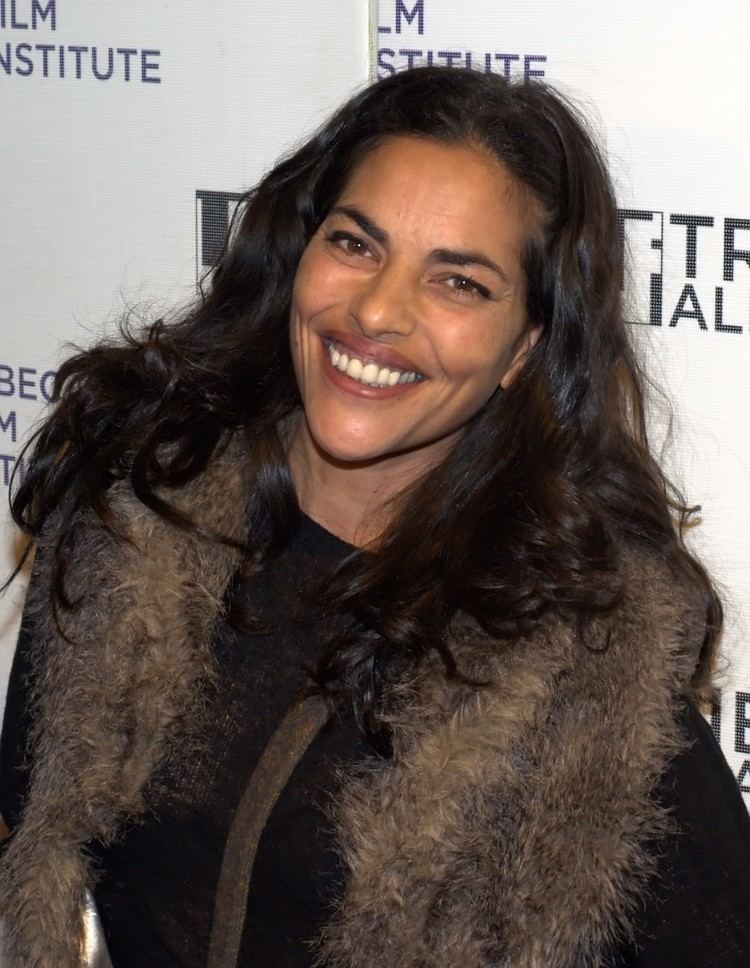 Choudhury starred opposite Denzel Washington in the 1990 film Mississippi Masala, for which she received her Screen Actors Guild (SAG) card. She was still working as a waitress in Manhattan's East Village to make ends meet while the film was in theaters. After her debut film Mississippi Masala became an art house hit, Sarita Choudhury acted as a Pakistani country-western singer in Wild West (1992), a Chilean maid who is raped in Bille August's adaptation of The House of the Spirits, and a lesbian mother in Fresh Kill.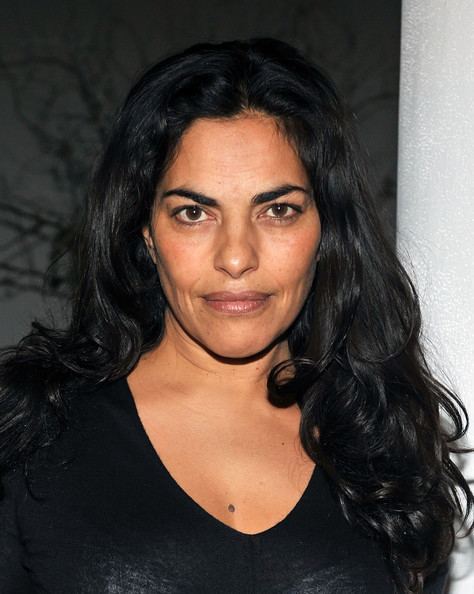 Choudhury appeared on Homicide: Life on the Street for five episodes during the 1998–99 season as Dr. Kalyani, a medical examiner. Choudhury played the role of the King's mistress, Helen Pardis, in the NBC drama Kings. The series was based upon the Biblical story of King David but set in modern times. Her character's Biblical counterpart was Rizpah, a concubine of King Saul.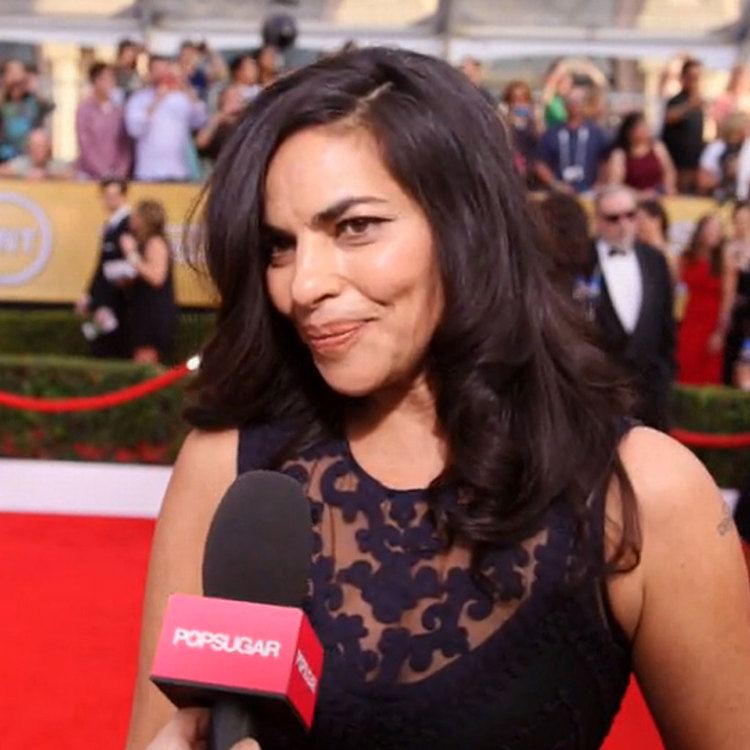 She worked with independent film director Sona Jain in For Real. In an interview with The Statesman she said, "After Mississippi Masala and Kama Sutra I started getting offers in New York... doing theatres... I just went with the flow. One fine day, I thought that I haven't been back to India, haven't shot there and that's something I wanted to. There were Bollywood offers but it was not until Sona's script that made me look at India." The film had a commercial release in September 2010.
She appears as character Saul Berenson's wife, Mira in the TV series Homeland. In 2011, she appeared in the joint British/French TV series Death in Paradise. Choudhury also had a brief cameo the 2013 comedy Admission. She appeared in the films The Hunger Games: Mockingjay - Part 1 (2014) and The Hunger Games: Mockingjay - Part 2 (2015), as President Snow's assistant, Egeria. In 2015, she appears as the Deputy White House Political Director Sophia Varma in the American crime drama Blindspot.
More Alchetron Topics
Filmography
Actress
2021
And Just Like That... (TV Series)
as
Seema Patel
- The Real Deal (2023) - Seema Patel
- Met Cute (2023) - Seema Patel
- Seeing the Light (2022) - Seema Patel
- No Strings Attached (2022) - Seema Patel
- Bewitched, Bothered and Bewildered (2022) - Seema Patel
- Sex and the Widow (2022) - Seema Patel
- Diwali (2022) - Seema Patel
- Tragically Hip (2021) - Seema Patel
- Some of My Best Friends (2021) - Seema Patel
2022
Ramy (TV Series)
as
Olivia
- Merchants in Medina (2022) - Olivia
- We Gave It All Up for Hot Dogs (2022) - Olivia
- That's What She Said (2022) - Olivia
2021
The Green Knight
as
Mother
2020
Mira, Royal Detective (TV Series)
as
Great Auntie Rupa
- The Eid Mystery/The Case of the Pinched Paintbrush (2021) - Great Auntie Rupa (voice)
- The Rakhi Mystery/Mystery Below the Palace (2020) - Great Auntie Rupa (voice)
- The Case of the Wrecked Recital/The Case of the Vanishing Vessels (2020) - Great Auntie Rupa (voice)
- The Mystery of the Royal Scarf/The Case of the Missing Bicycle (2020) - Great Auntie Rupa (voice)
2021
Law & Order: Special Victims Unit (TV Series)
as
Vanessa Blake
- In the Year We All Fell Down (2021) - Vanessa Blake
2020
Here Comes Frieda (Short)
as
Yvonne
2020
It Snows in Benidorm
as
Alex
2015
Blindspot (TV Series)
as
Sophia Varma
- Iunne Ennui (2020) - Sophia Varma (uncredited)
- If Love a Rebel, Death Will Render (2016) - Sophia Varma
- Swift Hardhearted Stone (2016) - Sophia Varma (uncredited)
- In the Comet of Us (2016) - Sophia Varma
- One Begets Technique (2016) - Sophia Varma
- Persecute Envoys (2015) - Sophia Varma
2020
Little Fires Everywhere (TV Mini Series)
as
Anita Rees
- The Uncanny (2020) - Anita Rees
- Duo (2020) - Anita Rees
- The Spider Web (2020) - Anita Rees
2019
Human Terrain (Short)
as
Adelah Nasser
2019
Modern Love (TV Series)
as
Therapist
- Rallying to Keep the Game Alive (2019) - Therapist
2019
Jessica Jones (TV Series)
as
Kith Lyonne
- A.K.A. Everything (2019) - Kith Lyonne
- A.K.A. I Did Something Today (2019) - Kith Lyonne
- A.K.A. Hero Pants (2019) - Kith Lyonne
- A.K.A. I Wish (2019) - Kith Lyonne
- A.K.A. Customer Service is Standing By (2019) - Kith Lyonne
- A.K.A. I Have No Spleen (2019) - Kith Lyonne
- A.K.A. The Perfect Burger (2019) - Kith Lyonne
2018
Strangers (TV Series)
- West Side Highway (2018)
- Maskulinity (2018)
- The Big (Gr)apple (2018)
2018
Instinct (TV Series)
as
Mayor Myers
- I Heart New York (2018) - Mayor Myers
- Pilot (2018) - Mayor Myers
2018
The Path (TV Series)
as
Lilith
- Blood Moon (2018) - Lilith
- A New American Religion (2018) - Lilith
- Bad Faith (2018) - Lilith
- The Strongest Souls (2018) - Lilith
- The Veil (2018) - Lilith
- The Door (2018) - Lilith
- The Gardens at Giverny (2018) - Lilith
- Messiah (2018) - Lilith
- Pageantry (2018) - Lilith
- De Rerum Natura (2018) - Lilith
- Locusts (2018) - Lilith
- A Beast, No More (2018) - Lilith
- The Beginning (2018) - Lilith
2017
The Last Photograph
as
Hannah
2011
Homeland (TV Series)
as
Mira Berenson
- The Flag House (2017) - Mira Berenson
- Long Time Coming (2014) - Mira Berenson
- There's Something Else Going On (2014) - Mira Berenson
- The Drone Queen (2014) - Mira Berenson
- The Star (2013) - Mira Berenson
- Big Man in Tehran (2013) - Mira Berenson (credit only)
- Good Night (2013) - Mira Berenson (credit only)
- One Last Thing (2013) - Mira Berenson (credit only)
- A Red Wheel Barrow (2013) - Mira Berenson
- Gerontion (2013) - Mira Berenson
- Still Positive (2013) - Mira Berenson
- The Yoga Play (2013) - Mira Berenson
- Game On (2013) - Mira Berenson
- Tower of David (2013) - Mira Berenson (credit only)
- Uh-Oo-Aw (2013) - Mira Berenson
- Tin Man Is Down (2013) - Mira Berenson
- The Choice (2012) - Mira Berenson
- Achilles Heel (2011) - Mira Berenson
- The Good Soldier (2011) - Mira Berenson
- Blind Spot (2011) - Mira Berenson
2016
Madam Secretary (TV Series)
as
Prime Minister Jaya Verma
- Swept Away (2017) - Prime Minister Jaya Verma
- On the Clock (2016) - Prime Minister Jaya Verma
2016
Recon (TV Movie)
as
Farrah
2016
Divorce (TV Series)
as
Courtney
- Church (2016) - Courtney
2016
Wake O Wake (Short)
as
Lila
2016
A Hologram for the King
as
Zahra
2016
Elementary (TV Series)
as
Gira Pal
- A Study in Charlotte (2016) - Gira Pal
2015
The Hunger Games: Mockingjay - Part 2
as
Egeria
2015
Love Comes Later (Short)
2014
Roman Buildings
as
Sarita
2014
The Hunger Games: Mockingjay - Part 1
as
Egeria
2014
Learning to Drive
as
Jasleen
2013
Give Into the Night (Short)
as
Veena
2013
Innocence
as
Dr. Vera Kent
2012
Monarchs and Men (Short)
as
Nadzia
2012
BMW: Bombay's Most Wanted
2012
Midnight's Children
as
Prime Minister
2011
Death in Paradise (TV Series)
as
Avita
- Music of Murder (2011) - Avita
2011
Bar Karma (TV Series)
as
Sarita
- Man Walks Out of a Bar (2011) - Sarita
2010
Bored to Death (TV Series)
as
Lakshmi
- Forty-Two Down! (2010) - Lakshmi
2010
The Good Wife (TV Series)
as
Simran Verma
- Mock (2010) - Simran Verma
2010
Mercy (TV Series)
as
Dr. Carrozzi
- Wake Up, Bill (2010) - Dr. Carrozzi
2009
Coup de Grâce (Short)
2009
The Philanthropist (TV Series)
as
Rhada Shivpuri
- Kashmir (2009) - Rhada Shivpuri
2009
Kings (TV Series)
as
Helen Pardis
- The New King: Part One (2009) - Helen Pardis
- Pilgrimage (2009) - Helen Pardis
- The Sabbath Queen (2009) - Helen Pardis
- Judgment Day (2009) - Helen Pardis
- First Night (2009) - Helen Pardis
- Goliath: Part Two (2009) - Helen Pardis
2008
Possible Side Effects (TV Movie)
as
Callie
2008
The Accidental Husband
as
Sunny
2008
Woman in Burka (Short)
as
Sarita
2007
Damages (TV Series)
as
Sleep Therapist
- She Spat at Me (2007) - Sleep Therapist
- A Regular Earl Anthony (2007) - Sleep Therapist
2006
Lady in a Box (Short)
as
Ms. Pullman
2006
Lady in the Water
as
Anna Ran
2005
L'est de la brúixola
as
Dabashree
2005
The War Within
as
Farida S. Choudhury
2004
Indocumentados
as
Mrs. Guerrero
2004
The Breakup Artist
as
Mona
2004
PBS Hollywood Presents (TV Series)
as
Charmaine
- Cop Shop (2004) - Charmaine
2004
Law & Order (TV Series)
as
Nadira Harrington
- Paradigm (2004) - Nadira Harrington
2003
It Runs in the Family
as
Suzie
2003
Rhythm of the Saints
as
Mariela
2001
100 Centre Street (TV Series)
as
Julia Brooks
- Hurricane Paul (2002) - Julia Brooks
- Zero Tolerance (2002) - Julia Brooks
- End of the Month (2002) - Julia Brooks
- Daughters (2001) - Julia Brooks
- Queenie's Tough (2001) - Julia Brooks
- Domestic Abuses (2001) - Julia Brooks
- The Bug (2001) - Julia Brooks
- And Justice for Some (2001) - Julia Brooks
2000
Deadline (TV Series)
as
Sahira Ondaatje
- Red Herring (2001) - Sahira Ondaatje (uncredited)
- Just Lie Back (2001) - Sahira Ondaatje
- Don't I Know You? (2001) - Sahira Ondaatje
- Howl (2000) - Sahira Ondaatje
1998
Homicide: Life on the Street (TV Series)
as
Dr. Kalyani
- The Why Chromosome (1999) - Dr. Kalyani
- Identity Crisis (1999) - Dr. Kalyani
- A Case of Do or Die (1999) - Dr. Kalyani
- The Same Coin (1999) - Dr. Kalyani
- Kellerman, P.I.: Part 2 (1998) - Dr. Kalyani
1998
A Perfect Murder
as
Raquel Martinez
1998
High Art
as
Joan (uncredited)
1997
Story of the Red Rose (Short)
as
Infanta
1997
SUBWAYStories: Tales from the Underground (TV Movie)
as
Humera (segment "Honey-Getter")
1997
Dinner Party (Short)
as
Rosie
1996
Kama Sutra: A Tale of Love
as
Tara, the Queen
1995
Down Came a Blackbird (TV Movie)
as
Myrna
1995
The Perez Family
as
Josette
1994
Fresh Kill
as
Shareen Lightfoot
1993
The House of the Spirits
as
Pancha
1992
Voices of the Morning (Video short)
1991
Mississippi Masala
as
Mina
Thanks
2015
The Mockingjay Lives: The Making of the Hunger Games: Mockingjay Part 1 (Video documentary) (special thanks)
2002
Passengers (Short) (thanks)
2001
Life and Debt (Documentary) (special thanks)
1999
Chutney Popcorn (thanks)
1998
High Art (special thanks)
Self
2023
Good Morning America (TV Series)
as
Self - Guest
- Episode dated 23 June 2023 (2023) - Self - Guest
2021
Today (TV Series)
as
Self / Self - Guest
- Episode dated 7 February 2022 (2022) - Self
- Episode dated 9 December 2021 (2021) - Self - Guest
2022
The Drew Barrymore Show (TV Series)
as
Self - Guest
- Sarita Choudhury/Nicole Ari Parker/Kym Whitley/Finesse Mitchell/Sydney Sweeney/Karen Pittman (2022) - Self - Guest
2020
Días de cine (TV Series)
as
Self - Interviewee
- Episode dated 11 December 2020 (2020) - Self - Interviewee
2020
Made in Hollywood (TV Series)
as
Self
- Love and Monsters/Ghostwriter/Clouds (2020) - Self
2016
Pawns No More: Making the Hunger Games: Mockingjay Part 2 (Video documentary)
as
Self
2015
The Mockingjay Lives: The Making of the Hunger Games: Mockingjay Part 1 (Video documentary)
as
Self / Egeria
2013
The 41st International Emmy Awards (TV Special)
as
Self - Presenter
2011
Portraits in Dramatic Time
as
Self
2006
Reflections of Lady in the Water (Video documentary short)
1997
Wild Life Adventures (TV Series)
as
Self
- Tiger (1997) - Self
Archive Footage
2016
Blindspot (TV Series)
as
Sophia Varma
- Of Whose Uneasy Route (2016) - Sophia Varma (uncredited)
References
Sarita Choudhury Wikipedia
(Text) CC BY-SA