Children

William Gove, Beatrice Gove

Born

16 April 1967 (age 54) Swansea, Wales

Similar

Michael Gove, Jan Moir, Piers Morgan
Sarah vine says allowing under 16s to use smartphones is just as toxic as underage drinking sex a
Sarah Rosemary Vine (born April 1967, Swansea, Wales) is a British journalist, formerly for The Times, and wife of the politician Michael Gove (Secretary of State for Environment, Food and Rural Affairs and also a former Times columnist).
Contents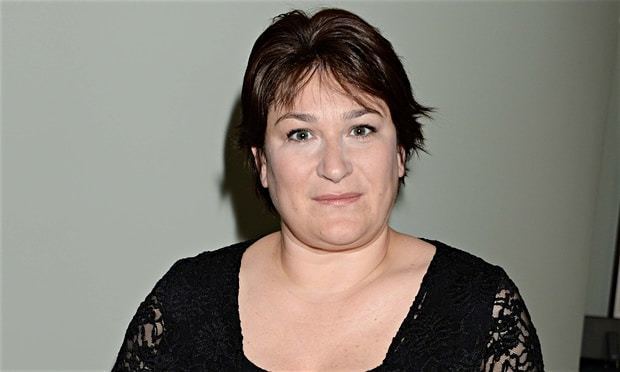 In 2013, Vine became a columnist for the British tabloid newspaper the Daily Mail.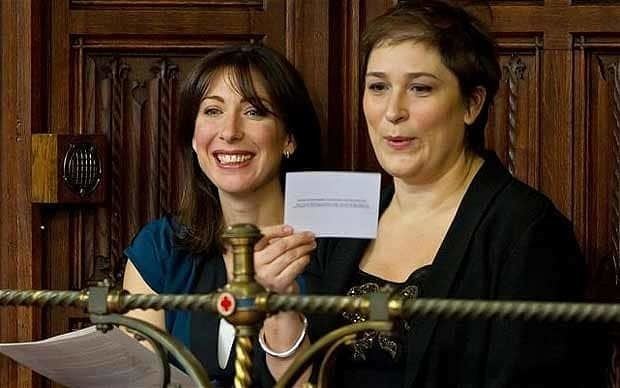 Her detailed accounts of her personal life have been controversial, with Private Eye satirising her as "Sarah Vain" as a result. Her frank accounts of her personal issues of weight gain, hair loss and the menopause have won her plaudits for their honesty.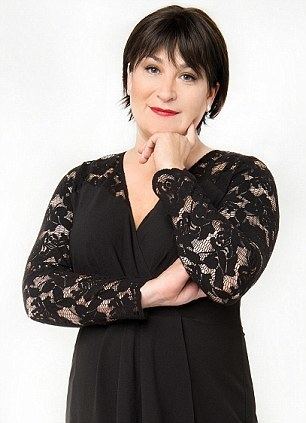 Sarah Vine Warns Us About the Side-Effects of Taking Antidepressants | This Morning
Daughter's schooling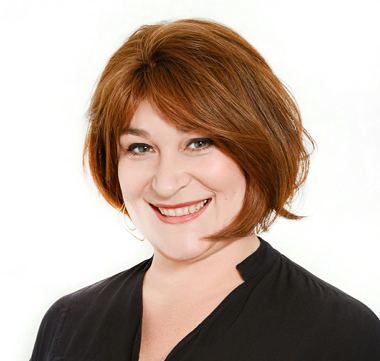 In March 2014, Vine and Gove's decision to send their daughter Beatrice to Grey Coat Hospital comprehensive school in Westminster made headlines as it marked the first time a Conservative Party education secretary had chosen the state over the private sector for their child's secondary schooling. In her column for the Daily Mail, Vine celebrated the "miracle" of state education and has criticised private education, saying "Its agenda is a fundamentally selective one, based not only on ability to pay, but also on pupil potential. And it is also, let's face it, about snobbery".
Vine added that her decision to send her daughter to a state secondary school was motivated by a desire for her child to receive a broad education: "that you shouldn't judge people by their clothes, or where they live, but by who they really are. That, in my view, is the miracle of our state education system. Like the NHS, it welcomes all-comers. The state doesn't care where its pupils come from; all that matters is where they're heading."
Vine herself attended a number of schools before Lewes Technical College, which she said "squeezed three A-levels out of me". She then attended University College London.
Argument with Jack Monroe
In November 2014, Vine criticised poverty campaigner Jack Monroe. She called Monroe "revolting" for referring to the death of Prime Minister David Cameron's child in a flow of politically charged messages to promote a hashtag.
Vine stated, in regard to Monroe, "To readers wondering how, as a lesbian, she got pregnant in the first place, her son was the result of a relationship with a man, shortly after which she realised she was attracted to women. Born Melissa, in 2012 she changed her name to Jack. ... No one forced her to have a child. Indeed, if she was in anyway uncertain of her sexual orientation, arguably she should have taken greater precautions. But it seems that Ms Monroe isn't one for assuming responsibility for her actions." Monroe called Vine's comments "homophobic, transphobic, deadnaming, ignorant, and generally ghastly lies" on Twitter.
Expenses
During the 2015 general election in the UK, while mocking the kitchen of then-Labour leader Ed Miliband – calling it a "forlorn little kitchen" and insinuating Miliband was an alien – she described her own kitchen in these words:
"My own is 10 years old, has several uninvited furry residents and a wooden worktop that would almost certainly not pass any health and safety inspection. The hob has many knobs missing, the oven smokes and the lighting strips under the kitchen units have long since been abandoned for an old fat-splattered lampshade and an Ikea spotlight.
This caught the attention of satirists at Private Eye, who accused Vine of hypocrisy after it claimed that £7,000 of public money was spent on the kitchen of Vine and Gove, including a £750 table and £430 dining chairs. Gove then designated his Surrey constituency home their second property and claimed for items there too. Over the three years between his 2005 election and the start of the expenses scandal Gove claimed more than £66,000 in expenses, three times the amount claimed by Miliband, said Private Eye. Vine has argued that these allegations were false and "twisted interpretations".
2016 EU referendum
In the 2016 UK referendum on EU membership, Vine came out in favour of Leave, arguing that "Not since there was a Borgia Pope at the Vatican have so many thumbs been so comprehensively screwed", i.e. by Britain Stronger in Europe and the Remain campaign.
References
Sarah Vine Wikipedia
(Text) CC BY-SA