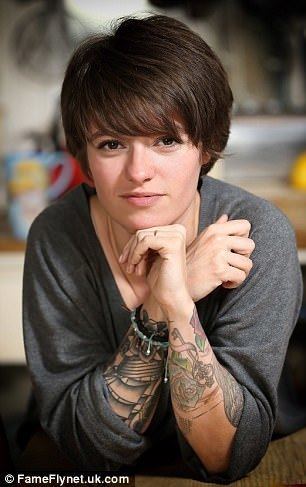 Monroe was born in Southend-on-Sea to David Hadjicostas, MBE, and Evelyn (née Beatty) Hadjicostas, a former nurse. Monroe's father is of Greek-Cypriot heritage; he served in the British Army for seven years and in the fire service for 30 years; he was awarded the MBE in 2007. Jack Monroe has three siblings.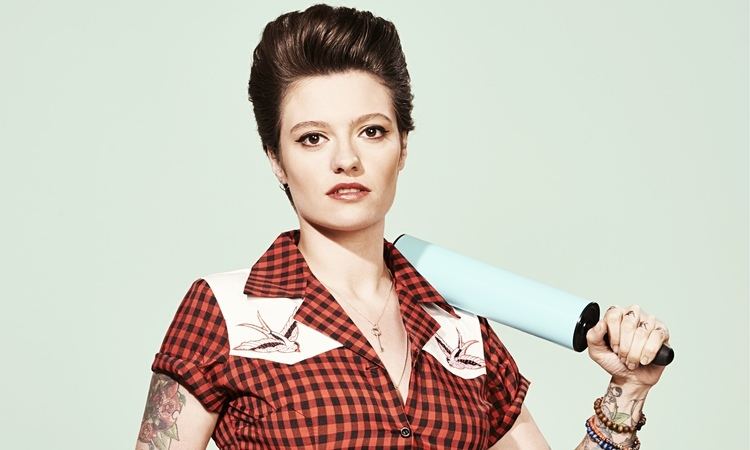 Described as coming from a working-class background, Monroe passed the 11-plus examinations and attended Westcliff High School for Girls, a grammar school in Westcliff-on-Sea, before leaving at age 16, "bullied and disillusioned", with insufficient GCSEs to progress to A-level (either 4 and a half or 7, according to different sources).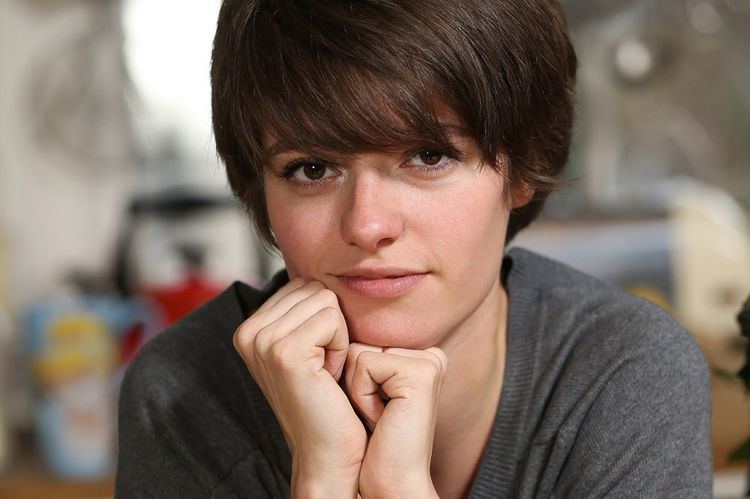 Monroe left home and began working in a chip shop, before going to work as a call handler for Essex County Fire and Rescue Service, a well-paid job which they enjoyed. After having a child, Monroe was unable to arrange the work around childcare responsibilities, and the fire service was unwilling or unable to make adjustments to the working pattern to make continued employment feasible. They resigned the post after serving between 2007 and 2011. It was at this point they changed their name to Jack Monroe – "Jack" being short for "Jack of all trades", their nickname. In an interview with The Telegraph, Monroe noted that "M Monroe is a bit of a handle."
Monroe spent the following 18 months on benefits and looking for work, and moved from relative affluence to poverty and financial hardship.
Monroe came to prominence in the media through writing the blog A Girl Called Jack, sharing cheap recipes created as a single parent with a young child, and aiming to provide family meals for less than £10 per week. In December 2015, the blog was renamed to Cooking on a Bootstrap.
In 2012, Monroe became a weekly columnist for The Echo, a south Essex daily newspaper, and in February 2013, was taken on by the same as a trainee reporter - the timing was fortunate, as they were having difficulty affording nursery fees. Monroe was later retained as an unpaid columnist for The Huffington Post, before signing a publishing deal with Penguin Group. The book deal, reported as worth £25,000, resulted in housing benefit being cut off and Monroe came close to being evicted, which led to moving into cheaper accommodation. Despite working every day, they were unable to make ends meet. By January 2014, finances had improved, and Monroe was able to move into a small two-bedroom flat with their son.
Monroe formerly wrote a twice-monthly food and recipe column for The Guardian and additionally contributed a number of political columns, as well as being featured in The New York Times and The New Yorker. Monroe has written several budget cooking recipe books.
In 2013, Monroe appeared in a six-week advertising campaign for Sainsbury's supermarket. Monroe accepted the equivalent of the living wage for the six weeks that the campaign ran and donated the remainder of the fee to charities including a food bank.
Speaking in 2014, Monroe described life as having "changed beyond recognition", but said that they are still affected by their experience of poverty. The University of Essex announced in May 2015 that it would be awarding Monroe an honorary degree. Monroe appeared on BBC television's late night political programme This Week in June 2015.
In 2015, Monroe won the Women of the Future Award in the media category. They were "surprised", saying "I'm not sure I'll even be a woman in the future". The award was won after Monroe came out as non-binary, which created some controversy. The subsequent "gender debate" angered them. They questioned the headlines of some newspapers and said "Because of my trans identity, I'm attacked for accepting a real woman's award."
Monroe has been an active campaigner for a number of causes in the UK, particularly those concerned with poverty and hunger, campaigning alongside organisations such as Unite, The Trussell Trust, Child Poverty Action Group and Oxfam.
Monroe was a supporter of the Labour Party, and appeared in a Labour campaign video in October 2013. She left the party in March 2015 after disagreeing with its rhetoric on immigration, and became a member of the Green Party of England and Wales.
In November 2014, Monroe said on Twitter that David Cameron "uses stories about his dead son as misty-eyed rhetoric to legitimise selling our NHS to his friends". The Daily Mail journalist Sarah Vine (wife of the senior Conservative politician Michael Gove) criticised Monroe for using the death of Cameron's son for political purposes and "choosing" a life of poverty. The Independent described this as a "caustic attack", and Monroe replied on Twitter that the column was "homophobic, transphobic, deadnaming [and] ignorant".
In April 2016, Monroe appeared online supporting the Women's Equality Party.
Monroe intended to stand as a candidate for the National Health Action Party in the 2017 United Kingdom general election in Southend West, but withdrew after she received death threats and because she was dealing with health problems caused by arthritis.
Monroe is non-binary, and has spoken of beginning to identify as trans from an early age. Monroe kept her birthname while working at the fire service, concerned over "the potential for deadnaming and bullying in a not-particularly-tolerant organisation. Not a great place to be gay, let alone genderqueer." She also did not take part in a fire service passing out ceremony because protocol would have required her (then living as a woman) to wear a skirt. During this period, Monroe also had a brief relationship with a close male friend, which resulted in a son.
On leaving the fire service, Monroe adopted the forename "Jack". She began identifying to friends and family as a lesbian, and began a long-term relationship with a woman, which ended shortly after Monroe told her partner she was considering a mastectomy. Monroe was still careful at this point to downplay any suggestions of gender ambiguity, and in an interview in February 2014 described herself as a "lefty, liberal, lezzer cook" who had reassured her parents that she identified as female. "I was like, no, I'm a little bit tomboyish, a little bit butch. But I have no immediate plans to transition." Monroe publicly came out as non-binary in October 2015.
In 2013, Monroe was ranked No. 19 in The Independent on Sunday's Pink List of influential LGBT people in the United Kingdom. In 2014, it was reported that Monroe and her son were living with Monroe's then-girlfriend Allegra McEvedy, and McEvedy's daughter in London; the relationship ended in October 2015.
Monroe initiated legal action in 2015 after the Daily Mail claimed that "Jack" was not her "real" name, and has requested that her birth name not be used by the media.
In 2017, Monroe won a libel case against newspaper columnist and television personality Katie Hopkins, after Hopkins suggested on Twitter that Monroe was supportive of vandalism of a war memorial, later labelling her "social anthrax". The High Court awarded Monroe £24,000 in damages plus costs.