Sarah lind s feet exorcism of molly hartley trimmed
Sarah Lind (born July 22, 1982) is a Canadian actress. She is known for her roles on the television series Mentors, Edgemont, and True Justice.
Contents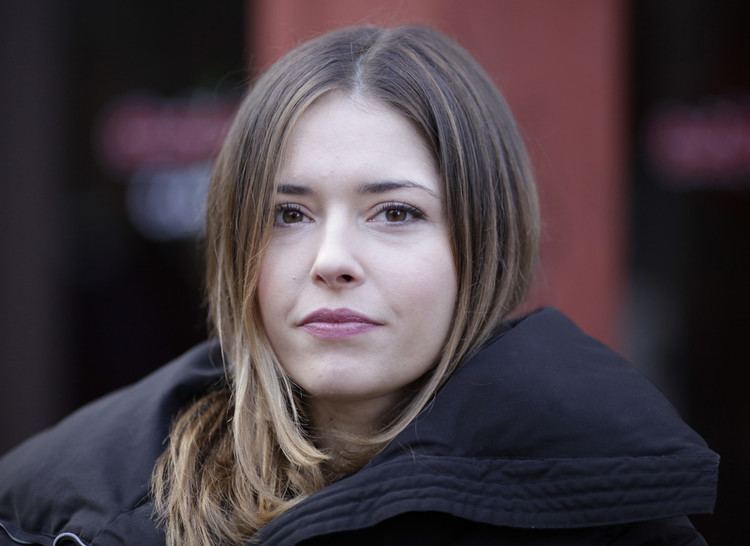 SARAH LIND IS SOOOOOOOOOOO CUTE!!
Life and career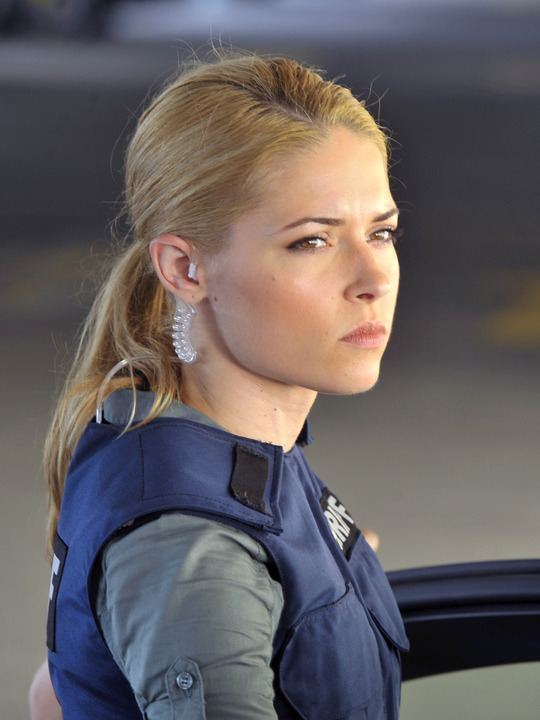 Lind was born in Regina, Saskatchewan.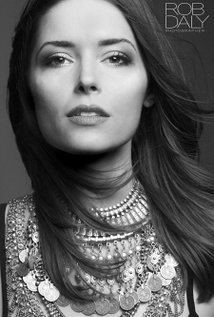 Lind's first major role was as Dee Sampson on the 1998 Canadian teen fantasy television series Mentors, which aired on Family Channel. After Mentors she was cast as Jen MacMahon, one of the lead roles, on the 2000 CBC teen drama series Edgemont, a role which she played through all five seasons of the show.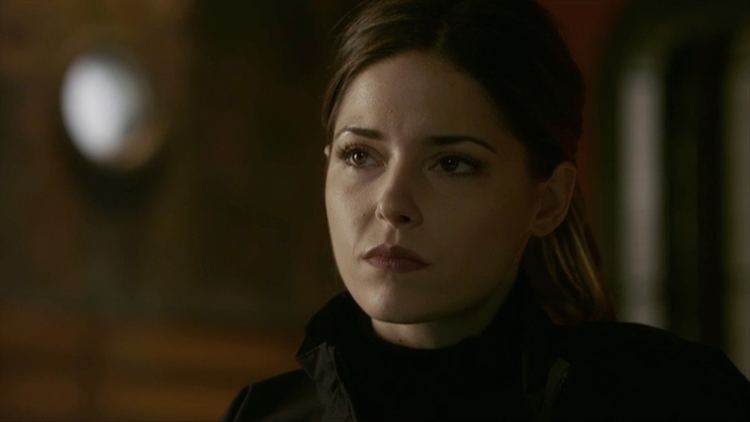 In 2005 Lind appeared in the titular role of Cody in the Canadian film Fetching Cody opposite Jay Baruchel, and played the lead, Rita, in the Canadian horror film Severed (also known as Severed: Forest of the Dead). The same year she appeared in the Canadian film A Simple Curve, and the television film Selling Innocence.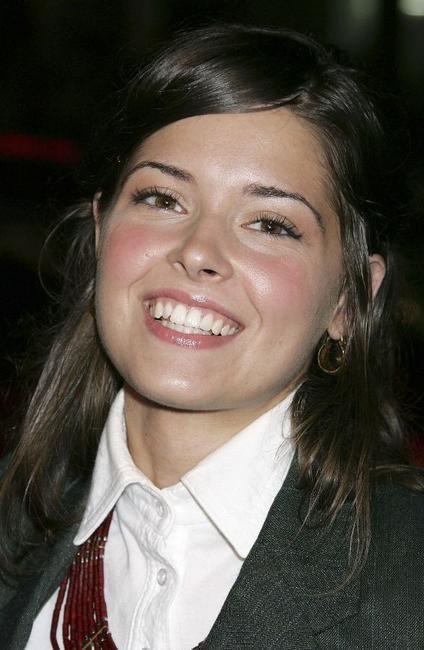 In 2011 Lind starred opposite Steven Seagal in the scripted crime television series True Justice, playing the role of Sarah Montgomery; she appeared in both seasons of the show. In 2015 she portrayed the titular role of Molly Hartley in the direct-to-video sequel The Exorcism of Molly Hartley, taking over the role from Haley Bennett in the original film. In 2016 Lind played the lead in the television film Hidden Truth.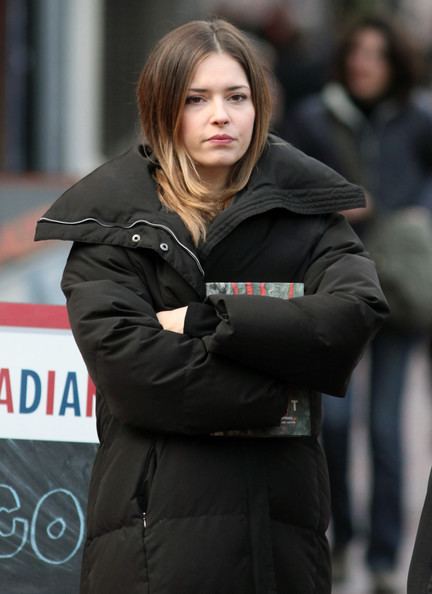 Filmography
Actress
-
The Island Between Tides (post-production)
as
Patty
-
The Horror Heathen YouTube Channel (Video short)
2022
A Wounded Fawn
as
Meredith Tanning
2022
A Place to Bury Strangers: My Head Is Bleeding (Music Video)
as
The Newborn
2021
The Great Christmas Switch (TV Movie)
as
Kaelynn / Sophia
2020
Martha's Vineyard Mysteries (TV Series)
as
Dr. Zee Madieras / Zee Madieras
- Poisoned in Paradise (2021) - Dr. Zee Madieras
- Ships in the Night (2021) - Dr. Zee Madieras
- Riddled with Deceit (2020) - Zee Madieras
- A Beautiful Place to Die (2020) - Zee Madieras
2021
Jakob's Wife
as
Carol Fedder
2021
Exquisite Shorts (Short)
as
Rose
2020
The South Jersey Horror Podcast (Podcast Series)
as
Molly Hartley
- Episode 70: Interview with Ms. Sarah Lind (as Molly Hartley) in "The Exorcism of Molly Hartley" (2015) (2020) - Molly Hartley
2019
Shevenge
as
Evangeline (segment "Doll Parts")
2019
Fatal Friend Request
as
Taryn James / Tina Jensen
2018
Shattered Memories (TV Movie)
as
Joanna
2018
V/H/S (TV Mini Series)
as
Red Shoe Girl
- Rearview Window (2018) - Red Shoe Girl
2018
My Little Girl Is Gone
as
Stephanie
2018
Taken (TV Series)
as
Nancy Clarke
- OPSEC (2018) - Nancy Clarke
2017
The Humanity Bureau
as
Rachel Weller
2015
Exquisite Corpse (Short)
as
Jill
2015
Fargo (TV Series)
as
Marie
- Loplop (2015) - Marie
2015
The Exorcism of Molly Hartley (Video)
as
Molly Hartley
2015
The Blackburn Asylum
as
Jade
2015
Mythos (TV Mini Series)
as
Fairy Queen
- Danse Macabre (2015) - Fairy Queen
2014
Wolfcop
as
Jessica Barratt
2012
The Stolen (Short)
as
Fairy Queene
2012
In No Particular Order
as
Ally
2010
True Justice (TV Series)
as
Sarah Montgomery / Savannah
- The Shot (2012) - Sarah Montgomery
- Fired (2012) - Sarah Montgomery
- The Cut-Out Man (2012) - Sarah Montgomery
- Dead Drop (2012) - Sarah Montgomery
- The Conversation (2012) - Sarah Montgomery
- Angel of Death (2012) - Sarah Montgomery
- Toys in the Attic (2012) - Sarah Montgomery
- Violence of Action (2012) - Sarah Montgomery
- Dirty Money (2012) - Sarah Montgomery
- All In (2012) - Sarah Montgomery
- Blood Alley (2012) - Sarah Montgomery
- Vengeance is Mine (2012) - Sarah Montgomery
- Payback (2011) - Sarah Montgomery
- Diamonds in the Rough (2011) - Sarah Montgomery
- Urban Warfare: Part 1 (2011) - Sarah Montgomery
- Brotherhood: Part 2 (2011) - Sarah Montgomery
- Yakuza (2011) - Sarah Montgomery
- Lethal Justice: Part 2 (2011) - Sarah Montgomery
- Lethal Justice: Part 1 (2011) - Sarah Montgomery
- Street Wars: Part 2 (2011) - Sarah Montgomery
- Dark Vengeance: Part 2 (2011) - Sarah Montgomery
- Black Magic (2011) - Sarah Montgomery / Savannah
- Toxic E (2011) - Sarah Montgomery
- From Russia with Drugs (2010) - Sarah Montgomery
- Deadly Crossing: Part 1 (2010) - Sarah Montgomery
2012
Arctic Air (TV Series)
as
Trudy
- Northern Lights (2012) - Trudy
2011
Doll Parts (Short)
as
Evangeline
2010
A Night for Dying Tigers
as
Amanda
2010
Arithmetic: Annie's Life in Numbers (Short)
as
Annie
2009
A Gun to the Head
as
Audrey
2009
What Goes Up
as
Peggy Popoladopolous
2009
Personal Effects
as
Annie
2008
Mothers & Daughters
as
Store Clerk
2008
Reaper (TV Series)
as
Madame Ozera / Noreen
- Cancun (2008) - Madame Ozera / Noreen
2007
Psych (TV Series)
as
Ada
- Rob-a-Bye Baby (2007) - Ada
2007
The Assassination of Jesse James by the Coward Robert Ford
as
Bob's Girlfriend
2006
Blade: The Series (TV Series)
as
Isabella Van Sciver
- Angels & Demons (2006) - Isabella Van Sciver
2006
Smallville (TV Series)
as
Deputy Harris
- Lockdown (2006) - Deputy Harris
2005
Fetching Cody
as
Cody Wesson
2001
Edgemont (TV Series)
as
Jennifer 'Jen' MacMahon
- The Morning After the Night Before: Part 2 (2005) - Jennifer 'Jen' MacMahon
- The Morning After the Night Before: Part 1 (2005) - Jennifer 'Jen' MacMahon
- Moving Day (2005) - Jennifer 'Jen' MacMahon
- Lines in the Sand (2005) - Jennifer 'Jen' MacMahon
- Come on Home to My Place (2005) - Jennifer 'Jen' MacMahon
- That Old Black Magic (2005) - Jennifer 'Jen' MacMahon
- Can't Buy Me Love (2005) - Jennifer 'Jen' MacMahon
- Aptitudes (2005) - Jennifer 'Jen' MacMahon
- Never Play Poker with a Man Named Doc (2005) - Jennifer 'Jen' MacMahon
- Get a Job (2005) - Jennifer 'Jen' MacMahon
- Coffee, Tea, or Me? (2005) - Jennifer 'Jen' MacMahon
- Things Change (2005) - Jennifer 'Jen' MacMahon
- Ain't Nobody's Fault But Mine (2005) - Jennifer 'Jen' MacMahon
- Two Minutes to Midnight (2003) - Jennifer 'Jen' MacMahon
- Walking Wounded (2003) - Jennifer 'Jen' MacMahon
- The Girl on the Moon (2003) - Jennifer 'Jen' MacMahon
- The Date (2003) - Jennifer 'Jen' MacMahon
- Out and About (2003) - Jennifer 'Jen' MacMahon
- The Artist (2003) - Jennifer 'Jen' MacMahon
- True Colours (2003) - Jennifer 'Jen' MacMahon
- Afterburn (2003) - Jennifer 'Jen' MacMahon
- Fool for Love (2003) - Jennifer 'Jen' MacMahon
- The Dress (2003) - Jennifer 'Jen' MacMahon
- Braving the Lions (2003) - Jennifer 'Jen' MacMahon
- A Simple Plan (2003) - Jennifer 'Jen' MacMahon
- Two Guys and a Baby (2003) - Jennifer 'Jen' MacMahon
- Talk of the Town (2003) - Jennifer 'Jen' MacMahon
- You Gotta Have Friends (2003) - Jennifer 'Jen' MacMahon
- Do You Mean What You Say? (2003) - Jennifer 'Jen' MacMahon
- Moving On (2003) - Jennifer 'Jen' MacMahon
- The Homecoming (2003) - Jennifer 'Jen' MacMahon
- The Cold Light of Dawn (2002) - Jennifer 'Jen' MacMahon
- Are You with Me or Not? (2002) - Jennifer 'Jen' MacMahon
- This One's for You (2002) - Jennifer 'Jen' MacMahon
- Showdown (2002) - Jennifer 'Jen' MacMahon
- Friday Night's All Right (2002) - Jennifer 'Jen' MacMahon
- Goodbye Cruel World (2002) - Jennifer 'Jen' MacMahon
- Squaring the Circle (2002) - Jennifer 'Jen' MacMahon
- Show and Tell (2002) - Jennifer 'Jen' MacMahon
- The Paper Chase (2002) - Jennifer 'Jen' MacMahon
- Winners and Losers (2002) - Jennifer 'Jen' MacMahon
- Kurvers' List (2002) - Jennifer 'Jen' MacMahon
- The Birthday Boy (2002) - Jennifer 'Jen' MacMahon
- Dream On (2002) - Jennifer 'Jen' MacMahon
- Freefall (2001) - Jennifer 'Jen' MacMahon
- Push Comes to Shove (2001) - Jennifer 'Jen' MacMahon
- Dead Men Walking (2001) - Jennifer 'Jen' MacMahon
- Razor's Edge (2001) - Jennifer 'Jen' MacMahon
- Smoke and Mirrors (2001) - Jennifer 'Jen' MacMahon
- Out of Control (2001) - Jennifer 'Jen' MacMahon
- Fight or Flight (2001) - Jennifer 'Jen' MacMahon
- Shall We Dance (2001) - Jennifer 'Jen' MacMahon
- Salt in the Wound (2001) - Jennifer 'Jen' MacMahon
- Secrets and Lies (2001) - Jennifer 'Jen' MacMahon
- Brothers and Sisters (2001) - Jennifer 'Jen' MacMahon
- The Web (2001) - Jennifer 'Jen' MacMahon
- Matchmaker, Matchmaker (2001) - Jennifer 'Jen' MacMahon
- New Beginnings (2001) - Jennifer 'Jen' MacMahon
- This Song's for You (2001) - Jennifer 'Jen' MacMahon
- What the False Heart Knows (2001) - Jennifer 'Jen' MacMahon
- Revelations (2001) - Jennifer 'Jen' MacMahon
- The Frog Prince (2001) - Jennifer 'Jen' MacMahon
- Truth or Consequences (2001) - Jennifer 'Jen' MacMahon
- The Liar's Club (2001) - Jennifer 'Jen' MacMahon
- Lover's Leap (2001) - Jennifer 'Jen' MacMahon
- Deal with the Devil (2001) - Jennifer 'Jen' MacMahon
- Just Friends (2001) - Jennifer 'Jen' MacMahon
- On the Edge (2001) - Jennifer 'Jen' MacMahon
- No Worries (2001) - Jennifer 'Jen' MacMahon
- Collateral Damage (2001) - Jennifer 'Jen' MacMahon
2005
Selling Innocence (TV Movie)
as
Mia Sampson
2005
Crazy Late (Short)
as
Sophie
2005
The L Word (TV Series)
as
Alyssa Neros
- Lynch Pin (2005) - Alyssa Neros
2004
Human Cargo (TV Mini Series)
as
Edith
- Episode #1.3 (2004) - Edith
- Episode #1.2 (2004) - Edith
- Episode #1.1 (2004) - Edith
2004
5ive Days to Midnight (TV Mini Series)
as
Art Major
- Day 2 (2004) - Art Major
2003
A Problem with Fear
as
Nerd Girl
2003
Dead Like Me (TV Series)
as
Stephanie
- The Bicycle Thief (2003) - Stephanie
2002
The Dead Zone (TV Series)
as
Tammy Moe
- Enemy Mind (2002) - Tammy Moe
2001
Wolf Lake (TV Series)
as
Sarah Hollander
- The Changing (2001) - Sarah Hollander
1998
Mentors (TV Series)
as
Dee Sampson
- Future Tense (2000) - Dee Sampson
- Seer and Now (2000) - Dee Sampson
- Klondike Daze (2000) - Dee Sampson
- The Fire Ship (2000) - Dee Sampson
- The Rescue (1999) - Dee Sampson
- Wilde Card (1998) - Dee Sampson
- Little Emperor (1998) - Dee Sampson
- Lewis in Wonderland (1998) - Dee Sampson
- Raising the Siege (1998) - Dee Sampson
- Smart Aleck (1998) - Dee Sampson
- The Genius (1998) - Dee Sampson
1999
First Wave (TV Series)
as
Dawn
- Playland (1999) - Dawn
1998
Honey, I Shrunk the Kids: The TV Show (TV Series)
as
Teen Mrs. McGann
- Honey, We're Young at Heart (1998) - Teen Mrs. McGann
1997
The Lost Daughter (TV Movie)
as
Young Laurie 14 years
Director
2021
Exquisite Shorts (Short) (segment "Rose -> Blood")
Casting Department
2008
Boot Camp (casting: Fiji crew)
Music Department
2022
A Wounded Fawn (Musician)
Stunts
Thanks
2008
Control Alt Delete (special thanks)
Self
2022
Dead Talk Live (TV Series)
as
Self - Guest
- Josh Ruben, Sarah Lind, and Travis Stevens Join Us (2022) - Self - Guest
2022
Bloodfest the Podcast (Podcast Series)
as
Self
- Becky (2022) - Self
2020
Home & Family (TV Series)
as
Self
- Sarah Lind/Jesse Metcalfe/Jocko Willink (2020) - Self
- Italia Ricci/Jack Turner/Lisa Whelchel/Sarah Lind (2020) - Self
2020
On Location: A Beautiful Place to Die: A Martha's Vineyard Mystery (Short)
as
Self
2015
WolfCop: Wolfcop Unleashed, Behind the Scenes Featurette (Video documentary)
as
Self
2007
The 9th Annual Leo Awards (TV Special)
as
Self - Presenter
2006
The 8th Annual Leo Awards (TV Special)
as
Self - Presenter
2005
The 7th Annual Leo Awards (TV Special)
as
Self - Presenter
2004
The 6th Annual Leo Awards (TV Special)
as
Self - Presenter
2003
The 5th Annual Leo Awards (TV Special)
as
Self - Presenter
2000
Incredible Story Studio (TV Series)
as
Self / Story Actress
- True Colours (2002) - Self / Story Actress
- Dust Funnies (2002) - Self / Story Actress
- The Grass Is Always Greener (2000) - Self / Story Actress
- Historical Hijinks (2000) - Self / Story Actress
References
Sarah Lind Wikipedia
(Text) CC BY-SA