Occupation

Actor




Height

1.77 m




Role

Actor





Name

Jesse Metcalfe




Years active

1999–present




Nationality

American







Born

December 9, 1978 (age 44) (

1978-12-09

) Carmel Valley Village, California, U.S.


Residence

Hollywood Hills, California, United States


Parents

Nancy DeMaio, Jeff Metcalfe




Movies and TV shows

John Tucker Must Die, Dallas, Desperate Housewives, Dead Rising: Watchtower, The Other End of the Line


Similar People

Cara Santana, Josh Henderson, Brittany Snow, Andrea Bowen, Sophia Bush


Profiles




Twitter

Instagram

Facebook
The other end of the line exclusive jesse metcalfe interview
Jesse Eden Metcalfe (born December 9, 1978) is an American actor and musician. Metcalfe is known for his portrayal of John Rowland on Desperate Housewives. Metcalfe has also had notable roles on Passions and played the lead in John Tucker Must Die. He starred as Christopher Ewing in the TNT continuation of Dallas, based on the 1978 series of the same name.
Contents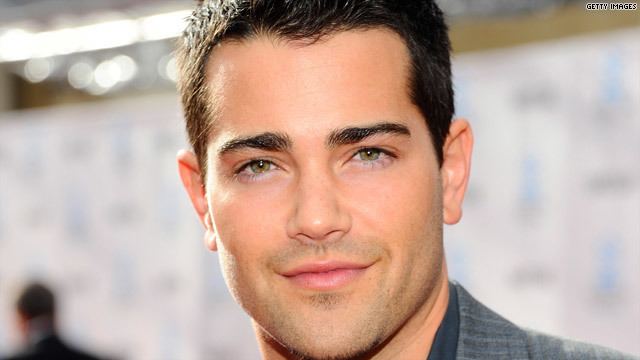 Actor jesse metcalfe talks about role in chesapeake shores
Early life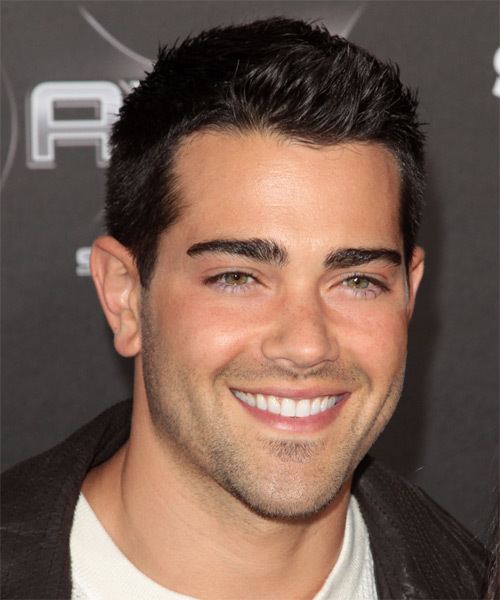 Metcalfe was born in Carmel Valley Village, California, the son of Nancy (née DeMaio) and Jeff Metcalfe. His father is of English, Irish, French, and Italian descent and his mother is of Italian and Portuguese ancestry. Metcalfe played in several basketball leagues during his teen years in Waterford, Connecticut, and graduated from The Williams School in New London, Connecticut. He dropped out of NYU once he booked the part Miguel Lopez-Fitzgerald on the soap opera Passions.
Career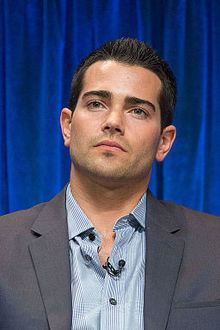 Metcalfe played the role of Miguel Lopez-Fitzgerald on the NBC soap opera Passions from the show's debut in July 1999. It was announced in March 2004 that he would not be renewing his contract with the series, and his final airdate was in July 2004.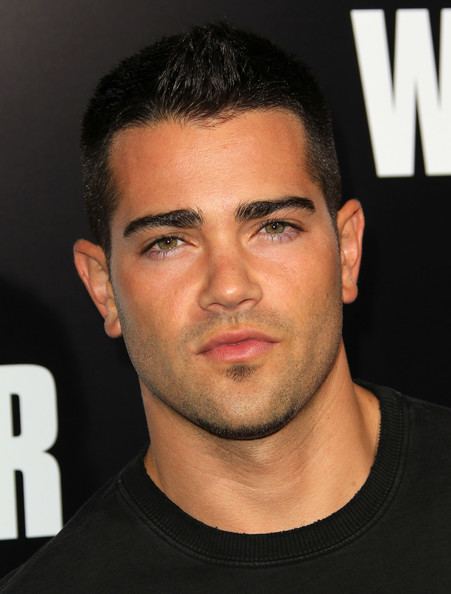 In October 2004, Metcalfe starred in the ABC comedy-drama series Desperate Housewives as teen gardener John Rowland, who is involved in an affair with married housewife Gabrielle Solis (Eva Longoria). In 2005, Metcalfe won the "Choice TV Breakout Performance: Male" award at the Teen Choice Awards for his role on the show. For a brief period Metcalfe juggled both Passions and Desperate Housewives roles before leaving Passions to focus on Desperate Housewives full-time. Following the first season, creator Marc Cherry revealed Metcalfe would return to the series on a recurring basis. Metcalfe made his final appearance as a special guest star on the show in October 2009.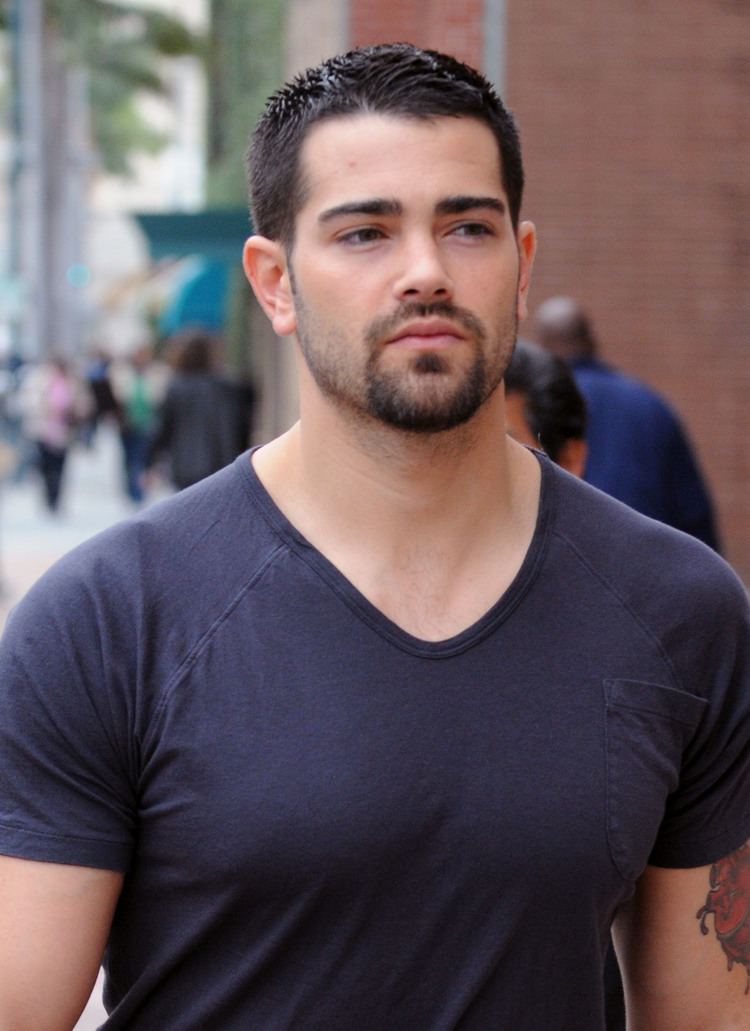 In July 2006, Metcalfe played the title character in the 20th Century Fox comedy film John Tucker Must Die. The film, which starred Sophia Bush, Brittany Snow, and R&B singer Ashanti, followed three friends who set out to break the heart of a serial cheater by setting him up with the new girl in town. Filming took place in Vancouver on a budget of $18 million. The film and Metcalfe's performance received mixed reviews and went on to make over $68,824,526 worldwide. To promote the film, Metcalfe hosted an episode of the British TV chat show The Paul O'Grady Show in October, due to O'Grady's being unwell.
In July 2008, Metcalfe starred in the horror film Insanitarium portraying the protagonist, Jack. The film, which centers on a young man trying to break his sister out of a mental institution, was filmed in August and September 2007. The film received negative reviews though Metcalfe's performance received positive reviews from the few critics who reviewed the film. That same year Metcalfe starred in The Other End of the Line as the romantic interest Granger Woodruff. The film was released in October and went on to make over $507,534 worldwide on a limited theatrical release in selected countries.
In February 2008, Variety announced Metcalfe would star alongside Michael Douglas and Amber Tamblyn in the remake of the 1956 film Beyond a Reasonable Doubt. Filming took place in Los Angeles the following month. The film suffered distribution problems and suffered numerous push-backs. The film was released in September 2009 to universally negative reviews. The film, which made over $3 million worldwide, failed to surpass its $25 million budget.
In February 2010, Metcalfe was cast in the NBC crime drama series Chase. The pilot was shot in March that same year in Houston, Texas. On May 10, 2010 NBC picked up an eighteen-episode first season. The series centers on a fugitive-apprehension team based outside of Houston, Texas who track down dangerous criminals. The series premiered on September 20, 2010 to 7.31 million viewers and mixed reviews from critics. The series did not return for a second season due to low ratings. In September 2010, Metcalfe starred as Noah McManus in Hallmark movie Fairfield Road alongside Natalie Lisinska.
In February 2011, Metcalfe was confirmed to star in the TNT drama series Dallas. The series is a continuation of the Dallas series that premiered in 1978 and went on for 14 seasons. In July 2011, TNT picked up the pilot and ordered a ten-episode first season. Both Jordana Brewster and Josh Henderson were confirmed to star. Metcalfe portrayed Christopher Ewing, a role that originated in the original series in which it was played by various child actors. The series premiered on June 13, 2012 to 6.86 million viewers and generally favourable reviews from critics. Dallas was canceled on October 3, 2014 after three seasons.
In 2015, Metcalfe had a lead role as Chase Carter in the movie Dead Rising: Watchtower based on Capcom's videogame franchise. Metcalfe also starred as Bradley Suttons in Hallmark movie A Country Wedding. The film premiered to 2.2 million total viewers on Hallmark movie channel. In 2016, Metcalfe starred in the Christian drama film God's Not Dead 2 as Tom Endler as a lawyer who defends a Christian teacher who struggles between giving up her faith or giving up her job.
On June 20, 2016, Metcalfe reprises his role as investigative reporter Chase Carter in the sequel Dead Rising: Endgame. Metcalfe currently stars as Trace Riley in Hallmark Channel's series Chesapeake Shores alongside Meghan Ory. The show premiered August 14, 2016. In addition to playing the character Trace, Metcalfe performs and composes some of the songs used in the series' episodes. He played the role of officer Holder and Dylan Holder in the drama film Destined.
Personal life
In March 2007, he entered a drug rehabilitation facility, citing alcoholism as the reason.
In November 2008, Metcalfe hosted the World Music Awards in Monaco. While at the after party for the ceremony, Metcalfe fell off a second-story balcony and tumbled thirty feet to the ground. He fractured his fibula but avoided more serious injury.
Relationships
Metcalfe dated Nadine Coyle of Girls Aloud from 2005 to 2008. He has been dating Cara Santana since 2009 with a break in 2011. In 2014, Metcalfe denied rumors that they were engaged; but the two did become engaged in August 2016.
Filmography
Actor
-
Fortress 3 (pre-production)
-
Midnight Whispers (TV Movie) (pre-production)
as
Ormand Longchamp
-
Dawn (TV Movie) (filming)
-
The Comic Shop (post-production)
as
Mike DeAngelo
-
The Latin from Manhattan: The Vanessa Del Rio Story (post-production)
as
Carley
2023
On a Wing and a Prayer (completed)
2022
Fortress: Sniper's Eye
as
Paul
2022
Harmony from the Heart (TV Movie)
as
Dr. Blake Williams
2016
Chesapeake Shores (TV Series)
as
Trace Riley
- Nice Work If You Can Get It (2021) - Trace Riley
- A Kiss Is Still a Kiss (2021) - Trace Riley
- Watercolors, Wishes and Weddings (2019) - Trace Riley
- All The Time In The World (2019) - Trace Riley
- Breaking Hearts and Playing Parts (2019) - Trace Riley
- A Sonnet for Caroline (2019) - Trace Riley
- Leap of Faith (2019) - Trace Riley
- The End Is Where We Begin (2019) - Trace Riley
- Before a Following Sea (2018) - Trace Riley
- Forward to the Past (2018) - Trace Riley
- All Our Tomorrows (2018) - Trace Riley
- It's Just Business (2018) - Trace Riley
- Here and There (2018) - Trace Riley
- Love Eventually (2018) - Trace Riley
- Once Upon Ever After (2018) - Trace Riley
- The Rock Is Going to Roll (2018) - Trace Riley
- The Way We Were (2018) - Trace Riley
- An Open Book (2018) - Trace Riley
- Freefall (2017) - Trace Riley
- The Royal Court (2017) - Trace Riley
- Forest Through the Trees (2017) - Trace Riley
- All Our Yesterdays (2017) - Trace Riley
- Grand Openings (2017) - Trace Riley
- Buried Treasures (2017) - Trace Riley
- It's Always Nashville (2017) - Trace Riley
- Photographs and Memories (2017) - Trace Riley
- Pasts and Presents (2017) - Trace Riley
- Secrets, Lies, and School Supplies (2017) - Trace Riley
- Exes Mark the Spot (2016) - Trace Riley
- Deals Undone (2016) - Trace Riley
- Second Chances (2016) - Trace Riley
- Georgia on My Mind (2016) - Trace Riley
- We're Gaining a Daughter (2016) - Trace Riley
- We're Not Losing a Son- (2016) - Trace Riley
- Home to Roost: Part 2 (2016) - Trace Riley
- Home to Roost: Part 1 (2016) - Trace Riley
- Pilot (2016) - Trace Riley
2020
Martha's Vineyard Mysteries (TV Series)
as
Jeff Jackson
- Poisoned in Paradise (2021) - Jeff Jackson
- Ships in the Night (2021) - Jeff Jackson
- Riddled with Deceit (2020) - Jeff Jackson
- A Beautiful Place to Die (2020) - Jeff Jackson
2020
Cover Me
as
Richie Howell
2020
Hard Kill
as
Derek Miller
2019
Christmas Under the Stars (TV Movie)
as
Nick Bellwith
2018
The Ninth Passenger
as
Brady
2018
Escape Plan 2: Hades
as
Luke Graves
2017
Christmas Next Door (TV Movie)
as
Eric Redford
2016
Destined
as
Officer Holder / Dylan Holder
2016
Dead Rising: Endgame
as
Chase Carter
2016
God's Not Dead 2
as
Tom Endler
2015
A Country Wedding (TV Movie)
as
Bradley
2015
Dead Rising: Watchtower
as
Chase Carter
2014
2 Broke Girls (TV Series)
as
Sebastian
- And the DJ Face (2014) - Sebastian
2012
Dallas (TV Series)
as
Christopher Ewing
- Brave New World (2014) - Christopher Ewing
- Endgame (2014) - Christopher Ewing
- Boxed In (2014) - Christopher Ewing
- Victims of Love (2014) - Christopher Ewing
- Hurt (2014) - Christopher Ewing
- Dead Reckoning (2014) - Christopher Ewing
- Denial, Anger, Acceptance (2014) - Christopher Ewing
- Where There's Smoke (2014) - Christopher Ewing
- Like a Bad Penny (2014) - Christopher Ewing
- Like Father, Like Son (2014) - Christopher Ewing
- D.T.R. (2014) - Christopher Ewing
- Lifting the Veil (2014) - Christopher Ewing
- Playing Chicken (2014) - Christopher Ewing
- Trust Me (2014) - Christopher Ewing
- The Return (2014) - Christopher Ewing
- Legacies (2013) - Christopher Ewing
- Guilt by Association (2013) - Christopher Ewing
- A Call to Arms (2013) - Christopher Ewing
- Love & Family (2013) - Christopher Ewing
- Let Me In (2013) - Christopher Ewing
- Guilt & Innocence (2013) - Christopher Ewing
- Ewings Unite! (2013) - Christopher Ewing
- JR's Masterpiece (2013) - Christopher Ewing
- The Furious and the Fast (2013) - Christopher Ewing
- Blame Game (2013) - Christopher Ewing
- Trial and Error (2013) - Christopher Ewing
- False Confessions (2013) - Christopher Ewing
- Sins of the Father (2013) - Christopher Ewing
- Venomous Creatures (2013) - Christopher Ewing
- Battle Lines (2013) - Christopher Ewing
- Revelations (2012) - Christopher Ewing
- Family Business (2012) - Christopher Ewing
- No Good Deed (2012) - Christopher Ewing
- Collateral Damage (2012) - Christopher Ewing
- The Enemy of My Enemy (2012) - Christopher Ewing
- Truth and Consequences (2012) - Christopher Ewing
- The Last Hurrah (2012) - Christopher Ewing
- The Price You Pay (2012) - Christopher Ewing
- Hedging Your Bets (2012) - Christopher Ewing
- Changing of the Guard (2012) - Christopher Ewing
2010
Chase (TV Series)
as
Luke Watson
- Annie (2011) - Luke Watson
- The Man at the Altar (2011) - Luke Watson
- Roundup (2011) - Luke Watson
- Seven Years (2011) - Luke Watson
- Father Figure (2011) - Luke Watson
- Narco: Part 2 (2011) - Luke Watson
- Narco: Part 1 (2011) - Luke Watson
- Betrayed (2010) - Luke Watson
- Under the Radar (2010) - Luke Watson
- Crazy Love (2010) - Luke Watson
- The Longest Night (2010) - Luke Watson
- The Posse (2010) - Luke Watson
- Havoc (2010) - Luke Watson
- Above the Law (2010) - Luke Watson
- Paranoia (2010) - Luke Watson
- The Comeback Kid (2010) - Luke Watson
- Repo (2010) - Luke Watson
- Pilot (2010) - Luke Watson
2010
The Tortured
as
Craig Landry
2010
Fairfield Road (TV Movie)
as
Noah McManus
2004
Desperate Housewives (TV Series)
as
John Rowland
- The God-Why-Don't-You-Love-Me Blues (2009) - John Rowland
- Never Judge a Lady by Her Lover (2009) - John Rowland
- Art Isn't Easy (2007) - John Rowland
- A Weekend in the Country (2006) - John Rowland
- Remember: Part 2 (2006) - John Rowland
- Remember: Part 1 (2006) - John Rowland (uncredited)
- You'll Never Get Away from Me (2005) - John Rowland
- Next (2005) - John Rowland
- One Wonderful Day (2005) - John Rowland
- Goodbye for Now (2005) - John Rowland (credit only)
- Sunday in the Park with George (2005) - John Rowland
- Fear No More (2005) - John Rowland (credit only)
- Live Alone and Like It (2005) - John Rowland
- Children Will Listen (2005) - John Rowland
- The Ladies Who Lunch (2005) - John Rowland (credit only)
- Impossible (2005) - John Rowland
- Love Is in the Air (2005) - John Rowland (credit only)
- Your Fault (2005) - John Rowland
- Every Day a Little Death (2005) - John Rowland (credit only)
- Move On (2005) - John Rowland (credit only)
- Come Back to Me (2004) - John Rowland (credit only)
- Suspicious Minds (2004) - John Rowland
- Guilty (2004) - John Rowland
- Anything You Can Do (2004) - John Rowland
- Running to Stand Still (2004) - John Rowland
- Come in, Stranger (2004) - John Rowland
- Who's That Woman? (2004) - John Rowland
- Pretty Little Picture (2004) - John Rowland
- Ah, But Underneath (2004) - John Rowland
- Pilot (2004) - John Rowland
2009
Beyond a Reasonable Doubt
as
C.J. Nicholas
2008
Insanitarium (Video)
as
Jack
2007
The Other End of the Line
as
Granger Woodruff
2006
Matt Willis: Hey Kid (Music Video short)
as
Jesse Metcalfe
2006
John Tucker Must Die
as
John Tucker
1999
Passions (TV Series)
as
Miguel Lopez-Fitzgerald / Manuel Goncalves in flashback
2003
Smallville (TV Series)
as
Van McNulty
- Asylum (2004) - Van McNulty
- Extinction (2003) - Van McNulty
2003
44 Minutes: The North Hollywood Shoot-Out (TV Movie)
as
Uniform
Producer
2020
Martha's Vineyard Mysteries (TV Series) (executive producer - 4 episodes)
- Poisoned in Paradise (2021) - (executive producer)
- Ships in the Night (2021) - (executive producer)
- Riddled with Deceit (2020) - (executive producer)
- A Beautiful Place to Die (2020) - (executive producer)
Soundtrack
2022
Harmony from the Heart (TV Movie) (performer: "It Had To Be You")
2019
Christmas Under the Stars (TV Movie) ("Jingle Bells", uncredited) / (performer: "We Wish You a Merry Christmas" - uncredited)
2016
Chesapeake Shores (TV Series) (performer - 6 episodes)
- Forward to the Past (2018) - (performer: "More Where That Came From")
- Love Eventually (2018) - (performer: "Timeless")
- The Royal Court (2017) - (performer: "Odd Man Out")
- Grand Openings (2017) - (performer: "The Way I Feel Right Now")
- Photographs and Memories (2017) - (performer: "Freefall")
- Georgia on My Mind (2016) - (performer: "Lean")
2008
Loaded (performer: "Darklights") / (writer: "Darklights")
Thanks
2006
Desperate Housewives Special: The More You Know, the Juicier It Gets (TV Movie) (special thanks)
2006
Desperate Housewives Special: All the Juicy Details (TV Special) (special thanks)
2005
Desperate Housewives Special: Sorting Out the Dirty Laundry (TV Movie) (special thanks)
Self
2022
The Masked Dancer UK (TV Series)
as
Self - Astronaut
- Episode #2.1 (2022) - Self - Astronaut
2021
Vanderpump Rules (TV Series)
as
Self
- Poker Faces (2021) - Self
2013
Home & Family (TV Series)
as
Self / Self - Musical Guest / Self - Guest
- Jesse Metcalfe/Jessie Sheehan (2021) - Self
- Sarah Lind/Jesse Metcalfe/Jocko Willink (2020) - Self
- Jesse Metcalfe/Mel Robbins/Annessa Chumbley/Chadwick Boyd (2020) - Self
- Jesse Metcalfe/John O'Hurley/Hayes MacArthur/Andrea Anders/Courtney Rich (2019) - Self
- Jesse Metcalfe/Tichina Arnold/Duff Goldman (2018) - Self
- Guest Co-Host Fabio Viviani/Jesse Metcalfe/Patrick Fabian/Bastian Baker (2018) - Self
- Jesse Metcalfe & Fiona Gubermann/98 Degrees/Cathy Mitchell (2017) - Self
- Jesse Metcalfe/Sadie Robertson/John Corbett (2017) - Self - Musical Guest
- Jesse Metcalfe/Emma Kinney/James Briscione/Susan Sims (2016) - Self
- Episode dated 26 March 2013 (2013) - Self - Guest
2020
Dancing with the Stars (TV Series)
as
Self - Contestant / Self
- Finale (2020) - Self
- '80s Night (2020) - Self - Contestant
- Top 13 (2020) - Self - Contestant
- Disney Night (2020) - Self - Contestant
- First Elimination (2020) - Self - Contestant
- 2020 Premiere (2020) - Self - Contestant
2020
Dish Nation (TV Series)
as
Self
- Episode #9.32 (2020) - Self
2005
Good Morning America (TV Series)
as
Self
- Episode dated 13 October 2020 (2020) - Self
- Episode dated 28 March 2005 (2005) - Self
2016
Made in Hollywood (TV Series)
as
Self
- The Devil All the Time/Unpregnant/I Am Woman (2020) - Self
- Miles Ahead/I Saw the Light/God's Not Dead 2/Natural Born Pranksters (2016) - Self
2010
Entertainment Tonight (TV Series)
as
Self
- Episode #39.316 (2020) - Self
- Episode dated 17 May 2010 (2010) - Self
2020
On Location: A Beautiful Place to Die: A Martha's Vineyard Mystery (Short)
as
Self
2019
On Location: Christmas Under the Stars: On Location (Short)
as
Self
2017
Ok! TV (TV Series)
as
Self
- Episode #4.57 (2018) - Self
- Episode #3.243 (2018) - Self
- Episode #2.251 (2017) - Self
2018
Through the Keyhole (TV Series)
as
Self
- Gregg Wallace, Scarlett Moffatt, Paddy McGuinness (2018) - Self
2017
Celebrity Juice (TV Series)
as
Self
- Episode #18.5 (2017) - Self
2015
Today (TV Series)
as
Self
- Episode dated 2 August 2017 (2017) - Self
- Episode dated 23 June 2015 (2015) - Self
2016
Nerd HQ (TV Series)
as
Self
- Nerd HQ 2016: A Conversation with the Cast of Dead Rising: Endgame (2016) - Self
2016
Hollywood Today Live (TV Series)
as
Self
- Episode dated 15 July 2016 (2016) - Self
2016
Access Daily (TV Series)
as
Self
- Episode dated 16 June 2016 (2016) - Self
2009
Last Call with Carson Daly (TV Series)
as
Self
- Jesse Metcalfe/Juliano Ribeiro Salgado/Young Rising Sons (2015) - Self
- Episode #9.2 (2009) - Self
2014
The Chew (TV Series)
as
Self - Dallas
- Last Taste of Summer (2014) - Self - Dallas
2012
Live with Kelly and Mark (TV Series)
as
Self / Self - Guest
- Liev Schreiber/Jesse Metcalfe/Nick Carter & Jordan Knight (2014) - Self
- Episode dated 18 July 2012 (2012) - Self - Guest
2014
Fashion Police (TV Series)
as
Self - Guest
- Jesse Metcalfe and LeAnne Rimes (2014) - Self - Guest
2014
The Talk (TV Series)
as
Self - Guest
- Jesse Metcalfe/Betsy Brandt/Chi-Lan Lieu (2014) - Self - Guest
2014
Motor City Masters (TV Series)
as
Self - Guest Judge
- Signature Design (2014) - Self - Guest Judge
2004
The Ellen DeGeneres Show (TV Series)
as
Self
- Luke Bryan/Jesse Metcalfe (2014) - Self
- Episode #4.27 (2006) - Self
- Episode #2.70 (2004) - Self
2014
Totally Clevver (TV Series)
as
Self
- Dallas's Jesse Metcalfe Likes Thongs (2014) - Self
2013
Toyota Pro/Celebrity Race (TV Short)
as
Self
2013
Anderson Live (TV Series)
as
Self - Guest
- Celebrity Mystery Guest/Top Three Spring Trends Under $50/Co-Host Sunny Anderson (2013) - Self - Guest
2013
Good Day L.A. (TV Series)
as
Self
- Episode dated 24 January 2013 (2013) - Self
2012
John Barrowman's Dallas (TV Mini Series documentary)
as
Self
- Shooting JR (2012) - Self
2012
Dallas Roundup Aftershow (TV Series)
as
Self
2012
This Morning (TV Series)
as
Self
- Episode dated 20 August 2012 (2012) - Self
2012
Larry King Now (TV Series)
as
Self - Guest
- The Cast of Dallas (2012) - Self - Guest
2012
2012 MuchMusic Video Awards (TV Special)
as
Self - Host
2012
Big Morning Buzz Live (TV Series)
as
Self
- Jordana Brewster/Jesse Metcalfe/Ed Sheeran (2012) - Self
2008
Loose Women (TV Series)
as
Self
- Episode #16.142 (2012) - Self
- Episode #13.36 (2008) - Self
2011
Breakfast (TV Series)
as
Self - Actor
- Episode dated 11 August 2011 (2011) - Self - Actor
2011
Inside TNT's Dallas (TV Short)
as
Self
2010
The Wendy Williams Show (TV Series)
as
Self
- Episode dated 11 October 2010 (2010) - Self
2010
The Project (TV Series)
as
Self
- Episode #1.129 (2010) - Self
2009
India Reborn (TV Series documentary)
as
Self
- Manufacturing Dreams (2009) - Self
2009
Make My Day (TV Series)
as
Self
- Telenovela (2009) - Self
2009
MTV EMA Berlin '09 (TV Special)
as
Self - Presenter
2009
2009 Alma Awards (TV Special)
as
Self
2009
The Bonnie Hunt Show (TV Series)
as
Self
- Episode #2.8 (2009) - Self
2009
Chelsea Lately (TV Series)
as
Self
- Episode dated 7 September 2009 (2009) - Self
2009
Whatever Happened To? (TV Series)
as
Self
- Helping Hands (2009) - Self
2009
AFI Life Achievement Award (TV Series)
as
Self
- AFI Life Achievement Award: A Tribute to Michael Douglas (2009) - Self
2009
El club (TV Series)
as
Self
- Episode #5.167 (2009) - Self
2006
The Paul O'Grady Show (TV Series)
as
Self / Self - Guest Host
- Episode dated 18 December 2008 (2008) - Self
- Episode #5.24 (2006) - Self - Guest Host
- Episode #5.1 (2006) - Self
2008
2008 World Music Awards (TV Special)
as
Self - Host
2008
Up Close with Carrie Keagan (TV Series)
as
Self
- Episode dated 30 October 2008 (2008) - Self
2008
MOBO Awards 2008 (TV Special)
as
Self
2008
Happy Hour (TV Series)
as
Self
- Episode #3.6 (2008) - Self
2007
Comic Relief: The Apprentice (TV Special)
as
Self
2006
Grrrl Power (Video documentary short)
as
Self
2006
John Tucker Must Die: Featurettes (Video documentary short)
as
Self
2006
Kodiak Yearbook (Video documentary short)
as
Self
2006
The Young Hollywood Awards (TV Special)
as
Self
2006
Richard & Judy (TV Series)
as
Self
- Episode dated 10 August 2006 (2006) - Self
2004
Jimmy Kimmel Live! (TV Series)
as
Self
- Episode #4.290 (2006) - Self
- Episode #3.212 (2004) - Self
2006
2006 MuchMusic Video Awards (TV Special)
as
Self - Presenter
2006
1 Leicester Square (TV Series)
as
Self
- Episode #1.8 (2006) - Self
2006
Girls Aloud: Off the Record (TV Series)
as
Self
- Episode #1.4 (2006) - Self (scenes deleted)
2005
Fashion Rocks (TV Special)
as
Self
2005
Young Hollywood Awards (TV Special)
as
Self
2004
The Tony Danza Show (TV Series)
as
Self
- Episode dated 25 July 2005 (2005) - Self
- Episode #1.42 (2004) - Self
2005
Punk'd (TV Series)
as
Self
- Episode #4.2 (2005) - Self
- Episode #4.1 (2005) - Self
2005
Celebrity Poker Showdown (TV Series)
as
Self
- Tournament 5, Game 5 (2005) - Self
2005
11th Annual Screen Actors Guild Awards (TV Special)
as
Self - Winner
2005
The Oprah Winfrey Show (TV Series)
as
Self
- Episode dated 3 February 2005 (2005) - Self
2005
The 31st Annual People's Choice Awards (TV Special)
as
Self
2003
SoapTalk (TV Series)
as
Self
- Episode dated 23 December 2003 (2003) - Self
2000
Maury (TV Series)
as
Self
- Episode dated 8 April 2002 (2002) - Self
- Episode dated 9 May 2000 (2000) - Self
1999
Macy's Thanksgiving Day Parade (TV Special)
as
Self
Archive Footage
2020
Entertainment Tonight (TV Series)
as
Self
- Episode #40.20 (2020) - Self
2017
Celebrity Juice (TV Series)
as
Self
- The Sweetest Bits (2017) - Self
2015
The Making of Bonzo the Zombie Clown (Video documentary short)
as
Self / Chase (uncredited)
2012
Chelsea Lately (TV Series)
as
Christopher Ewing in 'Dallas' / Christopher Ewing
- Episode #7.30 (2013) - Christopher Ewing in 'Dallas'
- Episode #6.102 (2012) - Christopher Ewing
2007
Desperate Housewives Special: Secrets and Lies (TV Movie)
as
John Rowland
2007
Desperate Housewives Special: The Juiciest Bites (TV Movie)
as
John Rowland
2006
106 & Park (TV Series)
as
Self
- John Tucker Must Die Preview (2006) - Self
2006
Desperate Housewives Special: The More You Know, the Juicier It Gets (TV Movie)
as
John Rowland (uncredited)
2006
Desperate Housewives Special: All the Juicy Details (TV Special)
as
John Rowland (uncredited)
2005
101 Sexiest Celebrity Bodies (TV Movie documentary)
as
Self - Place #99
2005
Corazón de... (TV Series)
as
Self
- Episode dated 14 September 2005 (2005) - Self
2005
Desperate Housewives Special: Sorting Out the Dirty Laundry (TV Movie)
as
John Rowland (uncredited)
2005
Desperate Housewives (TV Series)
as
John Rowland
- There Won't Be Trumpets (2005) - John Rowland
2005
Desperate Housewives: Oprah Winfrey Is the New Neighbor (TV Short)
as
John Rowland
References
Jesse Metcalfe Wikipedia
(Text) CC BY-SA