Nationality

Nigerian-British




Died

15 August 1880 (aged 36–37) Funchal, Madeira Island, Portugal

Similar

James Pinson Labulo Davies, Dido Elizabeth Belle, Sarah Rector
Sara Forbes Bonetta (1843 – 15 August 1880) was a West African Egbado omoba of Yoruba royalty who was orphaned in intertribal warfare, sold into slavery, and in a remarkable twist of events, was liberated from enslavement and became a goddaughter to Queen Victoria. She was married to Captain James Pinson Labulo Davies, a wealthy Victorian Lagos philanthropist.
Contents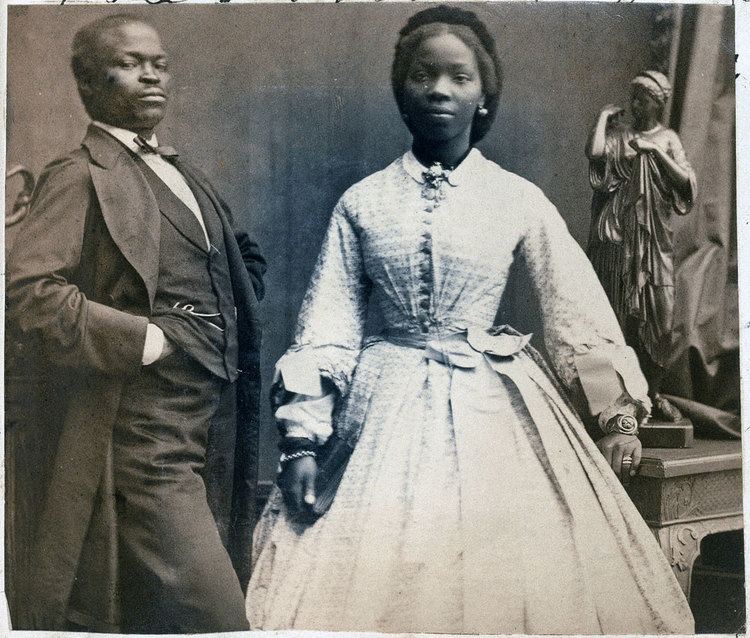 SARA FORBES BONETTA - WikiVidi Documentary
Early life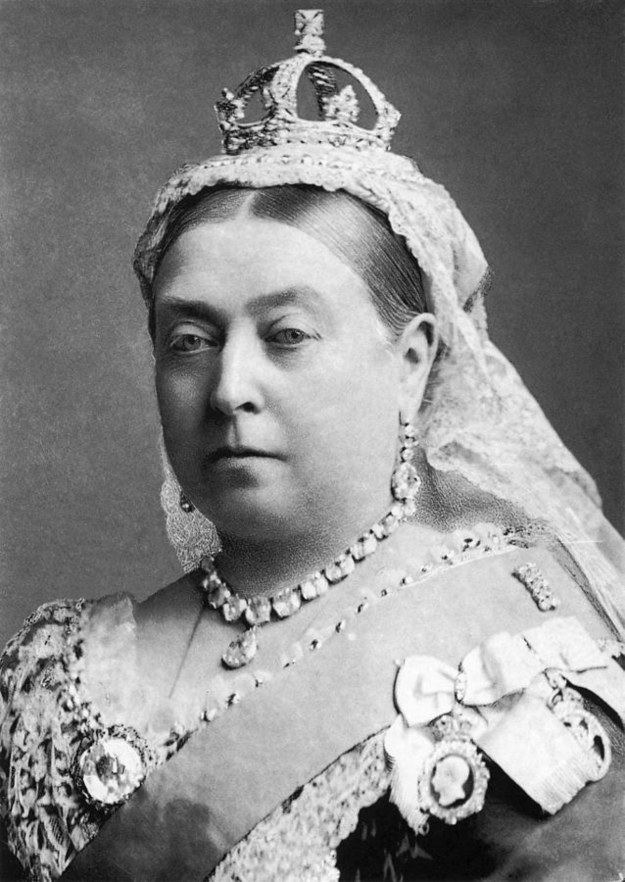 Originally named "Aina", Sara was born in 1843 at Oke-Odan, an Egbado village. In 1848, Oke-Odan was raided by a Dahomeyan army; Sara's parents died during the attack and she ended up in the court of King Ghezo as a slave at the age of five. Intended by her captors to become a human sacrifice, she was rescued by Captain Frederick E. Forbes of the Royal Navy, who convinced King Ghezo of Dahomey to give her to Queen Victoria; "She would be a present from the King of the Blacks to the Queen of the Whites," Forbes wrote later.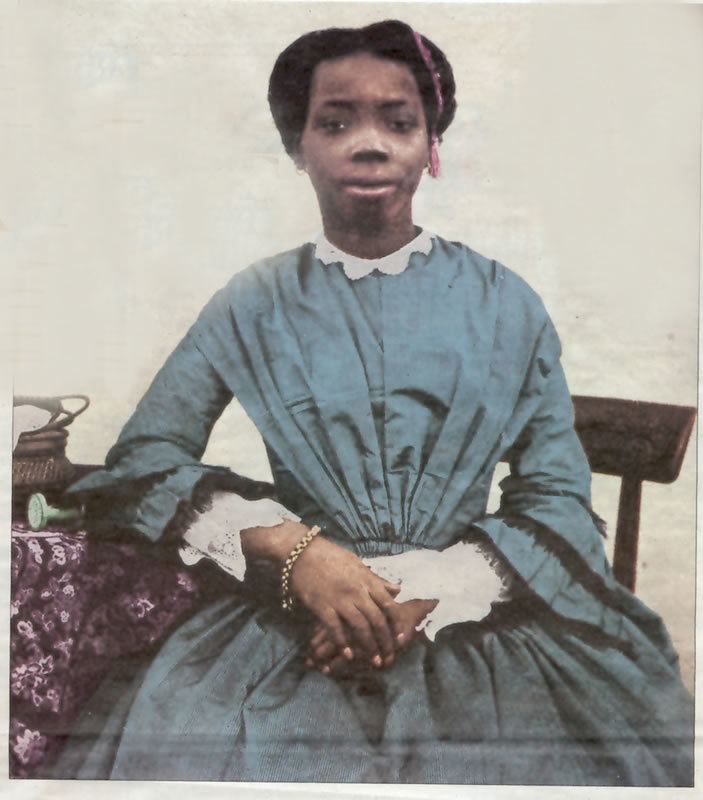 Forbes named her Sara Forbes Bonetta, Bonetta after his ship the HMS Bonetta. Victoria was impressed by the young princess's exceptional intelligence, and had Sara raised as her goddaughter in the British middle class. In 1851 Sara developed a chronic cough, which was attributed to the climate of Great Britain. Her guardians sent her to school in Africa in May of that year, when she was eight, and she returned to England in 1855, when she was 12. In January 1862 she was invited to and attended the wedding of the daughter of Queen Victoria.
Marriage and children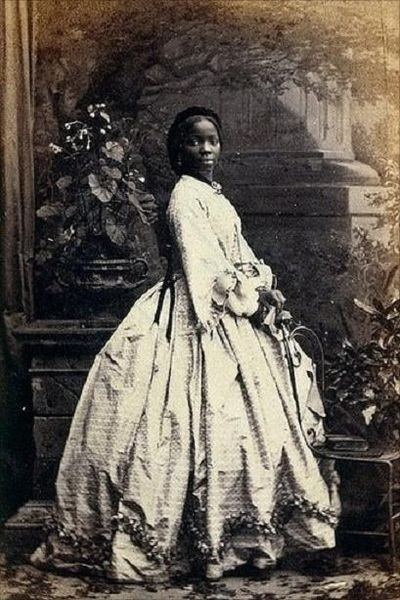 She was later given permission by the Queen to marry Captain James Pinson Labulo Davies at St Nicholas' Church in Brighton in August 1862, after a period that was to be spent in the town in preparation for the wedding. During her subsequent time in Brighton, she lived at 17 Clifton Hill in the Montpelier area.
Captain Davies was a Yoruba businessman of considerable wealth and the couple moved back to their native Africa after their wedding where they had three children: Victoria Davies (1863), Arthur Davies (1871), and Stella (1873). Sarah Bonetta continued to enjoy a close relationship with Queen Victoria, to the point such that she and Bishop Samuel Ajayi Crowther were the only Lagos indigènes the Royal Navy had standing orders to evacuate in the event of an uprising in Lagos. Victoria Matilda Davies was also a goddaughter of the Queen of the British Empire. She married the successful Lagos doctor John K. Randle. Many of her descendants (and her daughter's) now live in either England or Sierra Leone, while a separate branch, the aristocratic Randle family of Lagos, remains prominent in contemporary Nigeria.
Death
Sarah Forbes Bonetta died of Tuberculosis on 15 August 1880 in Funchal, the capital of Madeira, a Portuguese island.
Her husband, Captain Davies, erected a granite obelisk-shaped monument more than eight feet high in memory of Sarah Forbes Bonetta at Ijon in Western Lagos, where he had started a cocoa farm. The inscription on the obelisk reads:
IN MEMORY OF PRINCESS SARAH FORBES BONETTA
WIFE OF THE HON J.P.L. DAVIES WHO DEPARTED THIS LIFE AT MADEIRA AUGUST 15TH 1880
Sarah's grave is number 206 in the British Cemetery of Funchal near the Anglican Holy Trinity Church, Rua Quebra Costas Funchal, Madeira. There is currently no headstone.
References
Sara Forbes Bonetta Wikipedia
(Text) CC BY-SA