Kim Sang-woo (born July 3, 1993), better known professionally as Roy Kim, is a South Korean singer-songwriter and radio presenter. He initiated his singing career after winning Mnet's talent competition series Superstar K4. Kim, who is an undergraduate student at Georgetown University, initially planned to major in business administration; he later announced plans to switch his major to sociology.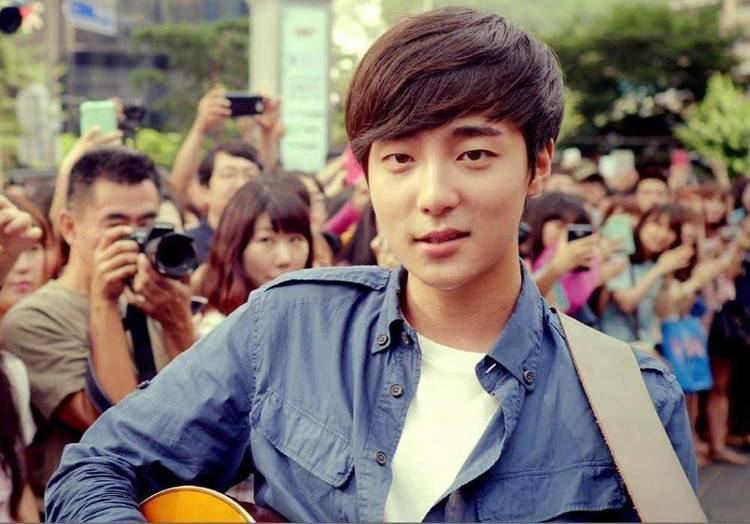 Kim officially debuted with his first studio album, Love Love Love (2013). The album spawned two hit singles, one of which ("Bom Bom Bom") became the fourth most successful song of that year in South Korea. Following the album's success, Kim won trophies for best newcomer at the 15th Mnet Asian Music Awards and the 2014 Golden Disk Awards.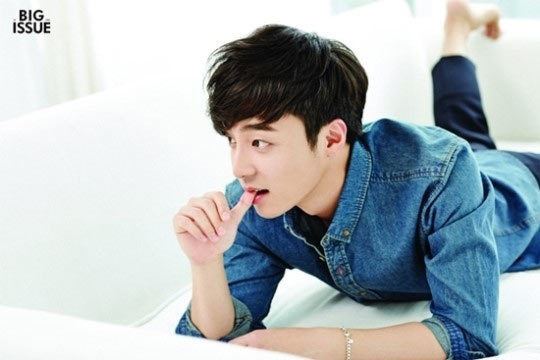 Since his debut, Kim has released three studio albums, scoring two number-one singles on the Gaon Music Chart. In addition to his own music career, the artist has also participated in soundtracks for television series including Reply 1994, Pinocchio, Twenty Again and Another Oh Hae-young. As of September 2017, Kim has sold over 12 million digital downloads in his native country (see Roy Kim discography).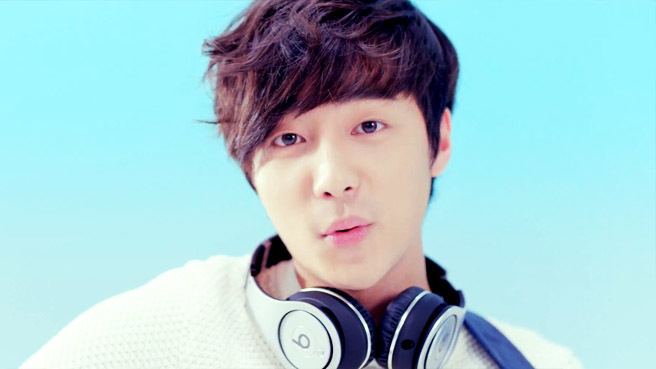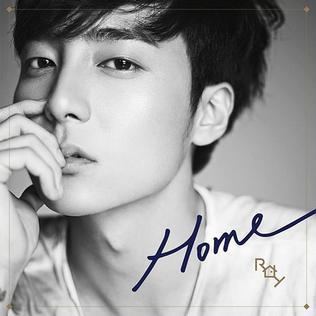 Roy Kim was born Kim Sang-woo in Seoul, South Korea on July 3, 1993. His mother was an artist, and his father, Kim Hong-taek, is an executive vice president at Hongik University and a former CEO of Seoul Takju Manufacturers Association.
During his elementary school years, Kim stayed awhile in Canada to study, later went to Asheville, North Carolina in the United States, and graduated from Asheville School in 2012.
Taking a gap year before college in 2012, Kim applied for Mnet's Superstar K4 (the Korean equivalent of American Idol), for which he was crowned the final winner of the show out of nearly two million applicants. He debuted as a singer, performing at the 2012 Mnet Asian Music Awards.
In 2013, Kim entered Georgetown University in Washington, D.C. for his freshman year, then returned to his native country for another album and tour. In January 2015, he resumed his sophomore year as a business major, with plans to continue alternating time for school and his music career. By May 2016, still a sophomore, Kim had decided to switch to a sociology major; he says that he finds sociology, with its emphasis on understanding human nature and behavior patterns, to be "helpful for writing lyrics".
Kim performed at the 2015 HITO Music Awards in Taiwan, becoming the first foreign artist invited to attend the awards since they were established in 2003. During the ceremony, Kim also was presented with a trophy for Favorite Foreign Artist.
Jung Yoon-hye, who was a member of girl group Rainbow, is Kim's cousin.
Love Love Love (2013)
Home (2014)
The Great Dipper (2015)
"Blossom" (2017)