Preceded by

Position created

Succeeded by

Thomas A. Wofford







Role

Former United States Senator

Children

Essie Mae Washington-Williams

Spouse

Nancy Janice Moore (m. 1968–2003), Jean Crouch (m. 1947–1960)

Similar People
Usa 94 year old strom thurmond becomes longest serving senator
James Strom Thurmond (December 5, 1902 – June 26, 2003) was an American politician who served for 48 years as a United States Senator from South Carolina. He ran for president in 1948 as the States Rights Democratic Party candidate, receiving 2.4% of the popular vote and 39 electoral votes. Thurmond represented South Carolina in the United States Senate from 1954 until 2003, at first as a Democrat and, after 1964, as a Republican.
Contents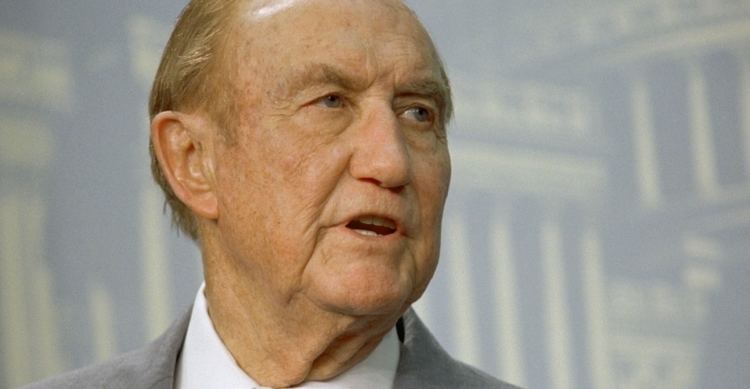 A magnet for controversy during his nearly half-century Senate career, Thurmond switched parties because of his disaffection with the liberalism of the national party, and his support for the conservatism of the Republican presidential candidate Senator Barry Goldwater. In the months before switching, he had "been critical of the Democratic Administration for ... enactment of the Civil Rights Law", while Goldwater "boasted of his opposition to the Civil Rights Act, and made it part of his platform." Thurmond left office as the only member of either house of Congress to reach the age of 100 while still in office, and as the oldest-serving and longest-serving senator in U.S. history (although he was later surpassed in length of service by Robert Byrd and Daniel Inouye). Thurmond holds the record as the longest-serving member of Congress to serve exclusively in the Senate. He is also the longest-serving Republican member of Congress in U.S. history. At 14 years, he was also the longest-serving Dean of the United States Senate in U.S. history.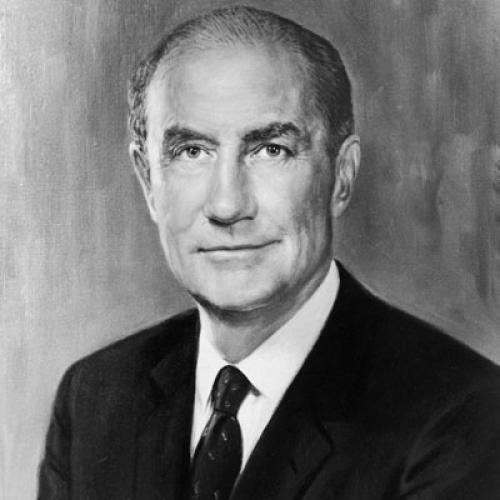 In opposition to the Civil Rights Act of 1957, he conducted the longest filibuster ever by a lone senator, at 24 hours and 18 minutes in length, nonstop. In the 1960s, he opposed the civil rights legislation of 1964 and 1965 to end segregation and enforce the constitutional rights of African-American citizens, including suffrage. He insisted he had never been a racist, but was opposed to excessive federal authority. He attributed the movement to Communist agitators.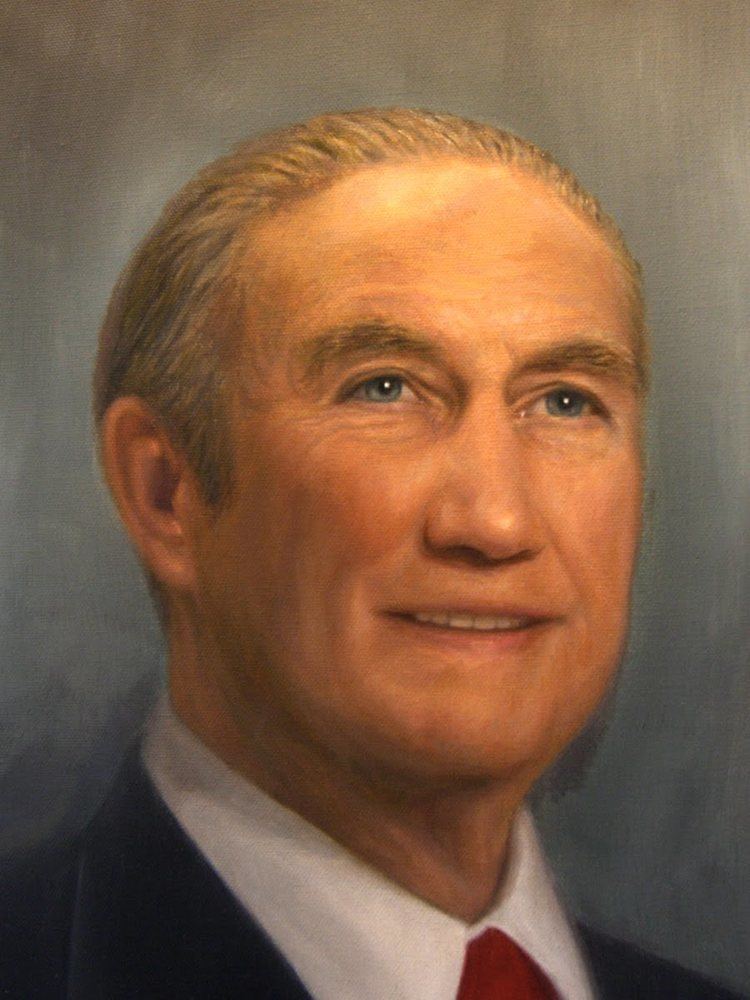 Starting in the 1970s, he moderated his position on race, but continued to defend his early segregationist campaigns on the basis of states' rights in the context of Southern society at the time. He never fully renounced his earlier viewpoints.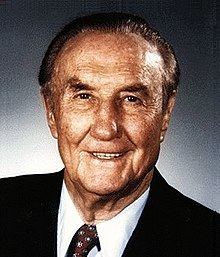 Six months after Thurmond died at the age of 100 in 2003, his mixed-race, then 78-year-old daughter Essie Mae Washington-Williams (1925–2013) revealed he was her father. Her mother Carrie Butler (1909–1948) had been 16 years old and working as his family's maid when Thurmond initiated a sexual relationship with her. He was 22. Butler died in 1948 when Washington-Williams would turn 23. Although Thurmond never publicly acknowledged Essie Mae Washington, he paid for her education at a historically black college and passed other money to her for some time. She said she kept silent out of respect for her father and denied the two had agreed she would not reveal her connection to Thurmond. His children by his marriage eventually acknowledged her. Her name has since been added as one of his children to his memorial at the state capitol.
Rand Paul Filibuster Video in 3 Minutes: GOP Kentucky Senator's Extraordinary Near-13-Hour Debate
Early life and education
James Strom Thurmond was born on December 5, 1902, in Edgefield, South Carolina, the son of Eleanor Gertrude (née Strom; 1870–1958) and John William Thurmond (1862–1934), a lawyer. His ancestry included English and German. He attended Clemson Agricultural College of South Carolina (now Clemson University), where he was a member of the Pi Kappa Alpha fraternity. Thurmond graduated in 1923 with a degree in horticulture.
After Thurmond's death in 2003, an attorney for his family confirmed that in 1925, when he was 22, Thurmond fathered a mixed-race daughter, Essie Mae Washington, with his family's housekeeper, Carrie Butler, then 16 years old. Thurmond paid for his daughter's college education and provided other support. Essie Mae Washington was raised by her maternal aunt and uncle, and was not told about Thurmond as her father until she was in high school, when she met him for the first time.
Early career
After college, Thurmond worked as a farmer, teacher and athletic coach until 1929, when at age 27 he was appointed as Edgefield County's superintendent of education, serving until 1933. Thurmond studied law with his father as a legal apprentice and was admitted to the South Carolina bar in 1930.
He was appointed as the Edgefield Town and County attorney, serving from 1930 to 1938. In 1933 Thurmond was elected to the South Carolina Senate and represented Edgefield until he was elected to the Eleventh Circuit judgeship.
World War II
In 1942, after the U.S. formally entered World War II, Judge Thurmond resigned from the bench to serve in the U.S. Army, rising to lieutenant colonel. In the Battle of Normandy (June 6 – August 25, 1944), he landed in a glider attached to the 82nd Airborne Division. For his military service, he received 18 decorations, medals and awards, including the Legion of Merit with Oak Leaf Cluster, Bronze Star with Valor device, Purple Heart, World War II Victory Medal, European-African-Middle Eastern Campaign Medal, Belgium's Order of the Crown and France's Croix de Guerre.
During 1954–55 he was president of the Reserve Officers Association. He retired from the U.S. Army Reserve with the rank of major general.
Governor of South Carolina
Thurmond's political career began under Jim Crow laws that effectively disenfranchised almost all blacks from voting, at a time when they constituted the majority of the state's population. Running as a Democrat in the one-party state, Thurmond was elected Governor of South Carolina in 1946, largely on the promise of making state government more transparent and accountable by weakening the power of a group of politicians from Barnwell, which Thurmond dubbed the Barnwell Ring, led by House Speaker Solomon Blatt.
Many voters considered Thurmond a progressive for much of his term, in large part due to his influence in gaining the arrest of the perpetrators of the lynching of Willie Earle. Though none of the men were found guilty by the all-white jury (as blacks had been disenfranchised under the South Carolina constitution, they could not serve on juries), Thurmond was congratulated by the National Association for the Advancement of Colored People (NAACP) and the American Civil Liberties Union (ACLU) for his efforts to bring the murderers to justice.
Run for President
In 1948, President Harry S. Truman ordered the end of racial discrimination in the U.S. Army, proposed the creation of a permanent Fair Employment Practices Commission, supported the elimination of state poll taxes (which effectively discriminated against poor blacks and whites in voting), and supported drafting federal anti-lynching laws.
In response, Thurmond became a candidate for president on the third party ticket of the States' Rights Democratic Party (also known as the Dixiecrats). It split from the national Democrats over the threat of federal intervention in state affairs regarding segregation and Jim Crow. Thurmond's supporters took control of the Democratic Party in the Deep South, and Truman was not included on the presidential ballot in Alabama because that state's Supreme Court ruled void any requirement for party electors to vote for the national nominee. Thurmond carried four states and received 39 electoral votes, but Truman was reelected.
During his 1948 campaign, Thurmond said the following in a speech, being met with loud cheers by the assembled supporters: listen
I wanna tell you, ladies and gentlemen, that there's not enough troops in the army to force the Southern people to break down segregation and admit the Negro race into our theaters, into our swimming pools, into our homes, and into our churches.
Early runs for Senate
According to the state constitution, Thurmond was barred from seeking a succeeding second term as governor in 1950, so he mounted a Democratic primary challenge against first-term U.S. Senator Olin Johnston. In the one-party state of the time, the Democratic primary was the only competitive contest. Both candidates denounced President Truman during the campaign. Johnston defeated Thurmond 186,180 votes to 158,904 votes (54% to 46%). It was the only statewide election which Thurmond lost.
In 1952, Thurmond endorsed Republican Dwight Eisenhower for the Presidency, rather than the Democratic nominee Adlai Stevenson. State Democratic Party leaders blocked Thurmond from receiving the nomination to the Senate in 1954, and he ran as a write-in candidate.
1950s
The incumbent U.S. Senator, Burnet R. Maybank, was unopposed for re-election in 1954, but he died in September of that year, two months before Election Day. Democratic leaders hurriedly appointed state Senator Edgar A. Brown, a member of the Barnwell Ring, as the party's nominee to replace Maybank. The Brown campaign was managed by future Governor John C. West. In a state where the Democratic nomination was tantamount to election, many criticized the party's failure to elect a candidate by a primary vote. Thurmond announced he would mount a write-in campaign.
At the recommendation of Governor James Byrnes, Thurmond campaigned on the pledge that if he won, he would resign in 1956 to force a primary election which could be contested. At the time, South Carolina was a one-party state. For all intents and purposes, the Democratic primary was the real contest for most state races from the local level all the way to the U.S. Senate. The Republican Party, which attracted the support of most of the state's black voters, had a voice in choosing the Republican presidential nominee, but was all but powerless at the state level.
Thurmond won the 1954 election overwhelmingly, becoming the first person to be elected to the U.S. Senate as a write-in candidate against ballot-listed opponents. As promised, in 1956 Thurmond resigned to run in the party primary, which he won. Afterward, he was repeatedly elected to the US Senate by state voters until his retirement 46 years later.
Thurmond supported racial segregation throughout much of his career. He wrote the first version of the Southern Manifesto, announcing southern disagreement with the 1954 US Supreme Court decision in Brown v. Board of Education, which ruled that public school segregation was unconstitutional.
In an unsuccessful attempt to derail passage of the Civil Rights Act of 1957, Thurmond made the longest filibuster ever conducted by a single senator, speaking for a total of 24 hours and 18 minutes. Cots were brought in from a nearby hotel for the legislators to sleep on while Thurmond discussed increasingly irrelevant and obscure topics, including his grandmother's biscuit recipe. Other Southern senators, who had agreed as part of a compromise not to filibuster this bill, were upset with Thurmond because they thought his defiance made them look incompetent to their constituents.
1960s
Thurmond was increasingly at odds with the national Democratic Party, some of whose leaders were supporting the civil rights movement led by African Americans in the South seeking enforcement of their constitutional rights as citizens to suffrage and equal treatment under the law. The passage of the Civil Rights Act of 1964 curbed the disenfranchisement of blacks in Southern states such as South Carolina. On September 16, 1964, he switched his party affiliation to the Republican Party.
He played an important role in attracting support among white voters in South Carolina for the Republican presidential candidates Barry Goldwater in 1964 and Richard Nixon in 1968. South Carolina and other states of the Deep South had supported the Democrats in every national election from the end of Reconstruction, when white Democrats re-established political control in the South, to 1960. However, discontent with the national Democrats' increasing support for civil rights resulted in John F. Kennedy's barely winning the state in 1960. Adlai Stevenson had narrowly won the state in 1952 by only 5,000 votes, receiving 50.72% of the vote compared to 49.28% for Dwight D. Eisenhower. In comparison, in 1948, the Republican candidate for president, Thomas Dewey, had received just 3.78% of the vote (Thurmond, running as a Dixiecrat, had received 71.97% of the vote, while Truman had received 24.14% of the vote, for a combined 96.11% of the vote going to Democrats). (In 1960, Thurmond received 14 votes as Vice President from 14 of the 15 electors who voted for Harry Byrd as President, but this did not affect the outcome of that presidential election.)
After the assassination of President Kennedy, President Lyndon B. Johnson's campaign for passage of the Civil Rights Act of 1964 and the Voting Rights Act of 1965 angered white segregationists. These laws ended segregation and committed the federal government to enforce voting rights of citizens by the supervision of elections in states in which the pattern of voting showed blacks had been disenfranchised. Many conservatives strongly opposed these laws, including Senator Robert Byrd (D-W.Va.), who filibustered the Civil Rights Act for 14 hours and 13 minutes on June 9 and 10, 1964. Goldwater won South Carolina by a large margin in 1964.
In 1966, former governor Ernest "Fritz" Hollings won South Carolina's other Senate seat in a special election. He and Thurmond served together for just over 36 years, making them the longest-serving Senate duo in American history. Thurmond and Hollings had a very good relationship, despite their often stark philosophical differences. Their long tenure meant their seniority in the Senate gave South Carolina clout in national politics well beyond its modest population.
At the 1968 Republican National Convention in Miami Beach, Florida, Thurmond, along with Mississippi state chairman Clarke Reed, former U.S. Representative and gubernatorial nominee Howard Callaway of Georgia, and Charlton Lyons of Louisiana held the Deep South states solidly for Richard M. Nixon despite the sudden last-minute entry of Governor Ronald Reagan of California into the race. Governor Nelson Rockefeller of New York was also in the race but having little effect. In the fall 1968 general election, Nixon won South Carolina with 38 percent of the popular vote and gained South Carolina's electoral votes. With the then-segregationist Democrat George Wallace on the ballot, the South Carolina Democratic voters split almost evenly between the Democratic Party nominee, Hubert Humphrey, who received 29.6 percent of the total vote, and Wallace, who received 32.3 percent. Other Deep South states swung to Wallace and posted weak totals for Nixon.
Thurmond had quieted conservative fears over rumors that Nixon planned to ask either liberal Republicans Charles Percy or Mark Hatfield to be his running mate. He informed Nixon that both men were unacceptable to the South for the vice-presidency. Nixon ultimately asked Governor Spiro Agnew from Maryland—an acceptable choice to Thurmond—to join the ticket.
At this time, Thurmond led the effort to thwart Johnson's attempt to elevate Justice Abe Fortas to the post of Chief Justice of the United States. Thurmond's conservative position left him unhappy with the decisions of the Warren Court. He was glad to disappoint Johnson and enable the presidential successor Richard Nixon to make the appointment for Warren's vacancy.
Thurmond decried the Supreme Court opinion in Alexander v. Holmes County Board of Education (1969), which ordered the immediate desegregation of schools in the American South. This had followed continued Southern resistance for more than a decade to desegregation following the 1954 U.S. Supreme Court ruling in Brown v. Board of Education that segregation of public schools was unconstitutional. Thurmond praised President Nixon and his "Southern Strategy" of delaying desegregation, saying Nixon "stood with the South in this case".
1970s
Thanks to his close relationship with the Nixon administration, Thurmond was able to deliver a great deal of federal money, appointments and projects to his state. With a like-minded president in the White House, Thurmond became a very effective power broker in Washington. His staffers said his goal was to be South Carolina's "indispensable man" in Washington, D.C.
In the 1970 gubernatorial election, Thurmond's preferred candidate, conservative U.S. Representative Albert W. Watson, was defeated by the more moderate opponent, Democrat John C. West, who had opposed Thurmond's initial write-in election to the Senate and the then outgoing lieutenant governor. Watson had defected to the Republicans in 1965, the year after Thurmond's own bolt, and had been politically close to the senator. Watson lost mainly after several Republican officials in South Carolina shied away from him because of his continuing opposition to civil rights legislation. Watson's loss caused Thurmond slowly to moderate his own image in regard to changing race relations.
In 1970, Thurmond urged Nixon to nominate another South Carolina Republican convert, Joseph O. Rogers, Jr., to a federal judgeship; he had been the party's unsuccessful 1966 gubernatorial nominee against the Democrat Robert Evander McNair. At the time Rogers was the U.S. Attorney in South Carolina. When his judicial nomination dragged on, Rogers resigned as U.S. attorney and withdrew from consideration. He blamed the Nixon administration, which he and Thurmond had helped to bring to power, for failure to advance his nomination in the Senate because of opposition to the appointment from the NAACP.
On February 4, 1972, Thurmond sent a secret memo to William Timmons (in his capacity as an aide to Richard Nixon) and United States Attorney General John N. Mitchell, with an attached file from the Senate Internal Security Subcommittee, urging that British musician John Lennon (then living in New York City) be deported from the United States as an undesirable alien, due to Lennon's political views and activism. The document claimed Lennon's influence on young people could affect Nixon's chances of re-election, and suggested that terminating Lennon's visa might be "a strategy counter-measure". Thurmond's memo and attachment, received by the White House on February 7, 1972, initiated the Nixon administration's persecution of John Lennon that threatened the former Beatle with deportation for nearly five years from 1972 to 1976. The documents were discovered in the FBI files after a Freedom of Information Act search by Professor Jon Wiener, and published in Weiner's book Gimme Some Truth: The John Lennon FBI Files (2000). They are discussed in the documentary film, The U.S. vs. John Lennon (2006).
During this period, the NSA reportedly had been eavesdropping on Thurmond's conversations, using the British part of the ECHELON project.
In 1976, Thurmond appeared in a campaign commercial for incumbent U.S. President Gerald Ford in his race against Thurmond's fellow Southerner, former Georgia Governor Jimmy Carter. In the commercial, Thurmond said Ford (who was born in Nebraska and spent most of his life in Michigan) "sound[ed] more like a Southerner than Jimmy Carter".
Post-1970 views regarding race
In 1970, blacks still constituted some 30 percent of South Carolina's population; in 1900, they had constituted 58.4 percent of the state's population. Thousands of blacks left the state during the first half of the 20th century in the Great Migration to escape the Jim Crow laws and seek opportunities in the industrial cities of the North and Midwest. After the Voting Rights Act of 1965 was implemented, African Americans were legally protected in exercising their constitutional rights as United States citizens to register to vote in South Carolina without harassment or discrimination. State politicians could no longer ignore this voting bloc, who were allied with increasing numbers of white residents who supported civil rights.
Thurmond appointed Thomas Moss, an African American, to his Senate staff in 1971. It has been described as the first such appointment by a member of the South Carolinian congressional delegation (it was incorrectly reported by many sources as the first senatorial appointment of an African American, but Mississippi Senator Pat Harrison had hired clerk-librarian Jesse Nichols in 1937). In 1983, he supported legislation to make the birthday of Martin Luther King, Jr. a federal holiday. In South Carolina, the honor was diluted; until 2000 the state offered employees the option to celebrate this holiday or substitute one of three Confederate holidays instead. Despite this, Thurmond never explicitly renounced his earlier views on racial segregation.
Later career
Thurmond became President pro tempore of the US Senate in 1981, and held the largely ceremonial post for three terms, alternating with his longtime rival Robert Byrd, depending on the party composition of the Senate. During this period, he maintained a close relationship with the Reagan White House.
Thurmond served as the ranking member of the Senate Judiciary Committee during the hearings on the nomination of Clarence Thomas to the US Supreme Court in 1991 and worked closely with Joe Biden, then the chairman. He joined the minority of Republicans who voted for the Brady Bill for gun control in 1993.
On December 5, 1996, Thurmond became the oldest serving member of the U.S. Senate, and on May 25, 1997, the longest-serving member (41 years and 10 months), casting his 15,000th vote in September 1998. In the following month, when astronaut and fellow Senator John Glenn was to embark on the Discovery at age 77, Thurmond, who was his senior by 19 years, reportedly sent him a message saying; "I want to go too."
Toward the end of Thurmond's Senate career, critics suggested his mental abilities had declined. His supporters argued that, while he lacked physical stamina due to his age, mentally he remained aware and attentive, and maintained a very active work schedule, showing up for every floor vote. He stepped down as Chairman of the Senate Armed Services Committee at the beginning of 1999, as he had pledged to do in late 1997.
Declining to seek re-election in 2002, he was succeeded by then-Congressman and fellow Republican Lindsey Graham, who still remains the senior South Carolina Senator.
Thurmond left the Senate in January 2003 as the United States' longest-serving senator (a record later surpassed by Senator Byrd). In his November farewell speech in the Senate, Thurmond told his colleagues "I love all of you, especially your wives," the latter being a reference to his flirtatious nature with younger women. At his 100th birthday and retirement celebration in December, Thurmond said, "I don't know how to thank you. You're wonderful people, I appreciate you, appreciate what you've done for me, and may God allow you to live a long time."
Thurmond's 100th birthday was celebrated on December 5, 2002. Some remarks made by Mississippi Senator Trent Lott during the event were considered racially insensitive: "When Strom Thurmond ran for president, [Mississippi] voted for him. We're proud of it. And if the rest of the country had followed our lead, we wouldn't have had all these problems over the years, either." Fifteen days later, on December 20, Lott announced his resignation as the Senate Republican leader effective on January 3, the beginning of the next congressional session.
Marriages and children
Thurmond was 44 when he married his first wife, Jean Crouch (1926–1960), in the South Carolina Governor's mansion on November 7, 1947. In April 1947, when Crouch was a senior at Winthrop College, Thurmond was a judge in a beauty contest in which she was selected as Miss South Carolina. In June, upon her graduation, Thurmond hired her as his personal secretary. On September 13, 1947, Thurmond proposed marriage by calling Crouch to his office to take a dictated letter. The letter was to her, and contained his proposal of marriage. Thirteen years later in 1960, Crouch died of a brain tumor at age 33; they had no children.
Thurmond married his second wife, Nancy Janice Moore (born 1946), on December 22, 1968. He was 66 years old and she was 22. She had won Miss South Carolina in 1965. Two years later, he hired her to work in his Senate office. They separated in 1991, but never divorced.
At age 68 in 1971, Thurmond fathered the first of four children with Nancy, who was then 25. The names of the children are Nancy Moore Thurmond (1971–1993), a beauty pageant contestant who was killed by a drunk driver; James Strom Thurmond, Jr. (born 1972), who became U.S. Attorney for the District of South Carolina and is the current South Carolina 2nd Judicial Circuit Solicitor; Juliana Gertrude (Thurmond) Whitmer (born 1974), who works for the American Red Cross in Washington, DC; and Paul Reynolds Thurmond (born 1976), who was elected as South Carolina State Senator representing District 41.
First daughter
Six months after Thurmond's death, Essie Mae Washington-Williams publicly revealed she was his daughter. She was African American, was married and had a family; she was a retired Los Angeles Unified School District elementary school teacher with a master's degree. She was born on October 12, 1925, to Carrie "Tunch" Butler (1909–1948), who had worked for Thurmond's parents and was 16 years old when Thurmond, then 22, impregnated her. Though Thurmond never publicly acknowledged Washington-Williams while he was alive, he helped pay her way through a historically black college in South Carolina and continued to give her financial support well into her adult life. Washington-Williams said she did not reveal she was Thurmond's daughter during his lifetime because it "wasn't to the advantage of either one of us". She kept silent out of respect for her father and denied the two had agreed she would not reveal her connection to him.
After Washington-Williams came forward, the Thurmond family publicly acknowledged her parentage. Her name has been added to those of his other children on a monument to Thurmond installed at the statehouse grounds. Many close friends, staff members, and South Carolina residents had long suspected that Washington-Williams was Thurmond's daughter, as they had noted his interest in her. The young woman had been granted a degree of access to Thurmond more typical of a family member than to a member of the public.
Washington-Williams later said she intended to join the Daughters of the American Revolution and the United Daughters of the Confederacy, as she was eligible through her Thurmond ancestry. Thurmond was a member of the Sons of Confederate Veterans, a similar group for men. She encouraged other African Americans to learn their ancestry and join the lineage associations, to promote a wider sense of American history, including its long history of interracial families.
Washington-Williams died on February 4, 2013, in Columbia, South Carolina, at age 87.
Death
Thurmond died in his sleep on June 26, 2003, at 9:45 p.m. of heart failure at a hospital in Edgefield, South Carolina. He was 100 years old. After lying in state in the rotunda of the State House in Columbia, his body was carried on a caisson to the First Baptist Church for services, where then-Senator Joe Biden delivered a eulogy, and later to the family burial plot in Willowbrook Cemetery in Edgefield, where he was interred.
Political timeline
Governor of South Carolina (1947–1951)
States' Rights Democratic presidential nominee (1948)
Eight-term senator from South Carolina (December 1954 – April 1956 and November 1956 – January 2003)
Democrat (1954 – April 1956 and November 1956 – September 1964)
Republican (September 1964 – January 2003)
President pro tempore (1981–1987; 1995 – January 3, 2001; January 20, 2001 – June 6, 2001)
Set record for the longest one-man Congressional filibuster (1957)
Set record for oldest serving member at 94 years (1997)
Set the then-record for longest cumulative tenure in the Senate at 43 years (1997), increasing to 47 years, 6 months at his retirement in January 2003, surpassed by Robert Byrd in July 2006
Became the only senator ever to serve at the age of 100
Legacy
The Strom Thurmond Foundation, Inc., provides financial aid support to deserving South Carolina residents who demonstrate financial need. The Foundation was established in 1974 by Thurmond with honoraria received from speeches, donations from friends and family, and from other acts of generosity. It serves as a permanent testimony to his memory and to his concern for the education of able students who have demonstrated financial need.
A reservoir on the Georgia–South Carolina border is named after him: Lake Strom Thurmond.
The University of South Carolina is home to the Strom Thurmond Fitness Center, one of the largest fitness complexes on a college campus. The new complex has largely replaced the Blatt Fitness center, named for Solomon Blatt, a political rival of Thurmond.
Charleston Southern University has a Strom Thurmond Building, which houses the school's business offices, bookstore, and post office.
Thurmond Building at Winthrop University is named for him. He served on Winthrop's Board of Trustees from 1936 to 1938 and again from 1947 to 1951 when he was governor of South Carolina.
A statue of Strom Thurmond is located on the southern grounds of the South Carolina State Capitol as a memorial to his service to the state.
Strom Thurmond High School is located in his hometown of Edgefield, South Carolina.
Al Sharpton was reported on February 24, 2007, to be a descendant of slaves owned by the Thurmond family. Sharpton has not asked for a DNA test.
The U.S. Air Force has a C-17 Globemaster named The Spirit of Strom Thurmond.
In 1989 he was presented with the Presidential Citizens Medal by President Ronald Reagan.
Strom Thurmond Blvd located in Fort Jackson, SC is named in his honor.
In 1993 he was presented with the Presidential Medal of Freedom by President George H. W. Bush.
The Strom Thurmond Institute is located on the campus of Clemson University.
Appears in the 2008 award-winning documentary on Lee Atwater, Boogie Man: The Lee Atwater Story.
References
Strom Thurmond Wikipedia
(Text) CC BY-SA