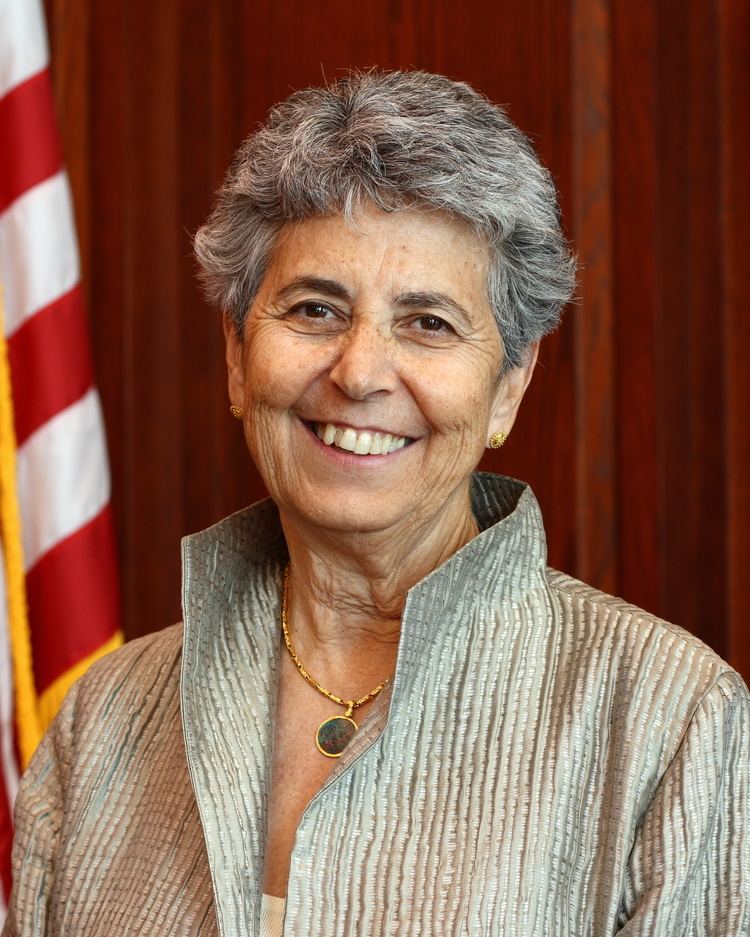 Born Rosemary Barakat in Ciudad Victoria, Tamaulipas, Mexico, she was one of seven children who survived to adulthood, of Assad and Mariam Barakat, recently immigrated from Syria. In January 1946, when she was six, her entire family immigrated to Miami, Florida. As a native Mexican by birth, Barakat spoke only Spanish until after living in Miami. The family changed the spelling of its surname to Barkett. She became a United States Citizen in 1958 at the age of 18.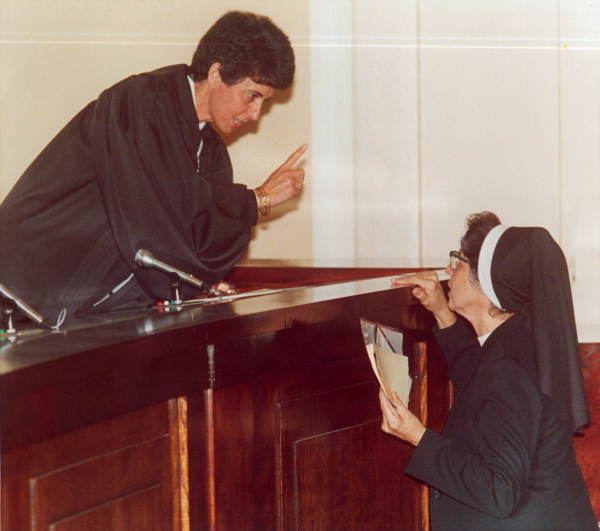 At 17, Barkett joined the Sisters of St. Joseph, becoming a nun. While in the Order, she received an Associate of Arts degree from Saint Joseph College of Florida. For nearly 10 years, from 1957 to 1967, she was known as Sister St. Michael. During much of that time, from 1960 to 1968, she also taught elementary school and junior high school classes in Tampa, Jacksonville and St. Augustine.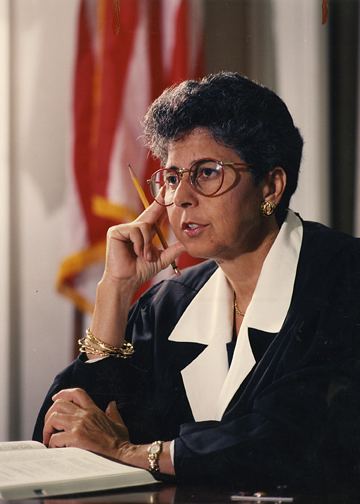 In 1967 Barkett left the convent because she believed there were other ways for her to serve humanity. She received her Bachelor of Science degree from Spring Hill College, summa cum laude, in 1967, and her Juris Doctor from the Fredric G. Levin College of Law at the University of Florida in 1970, where she graduated near the top of her class. Barkett worked as a lawyer in private practice from 1971 until 1979 in West Palm Beach.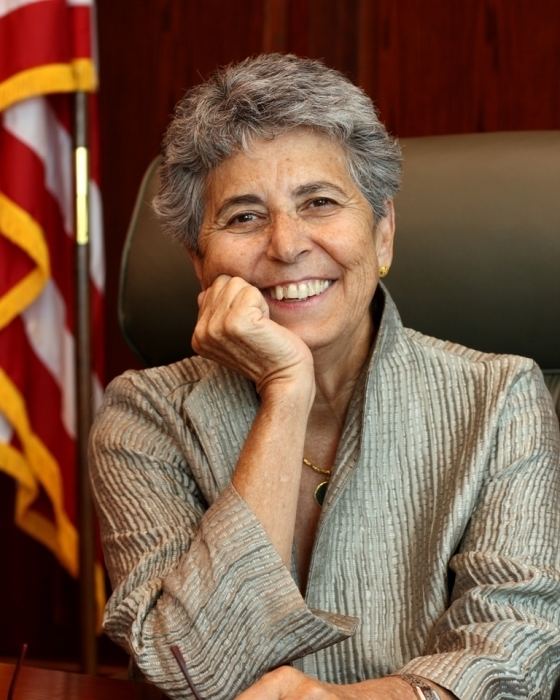 After nearly a decade in private practice, Barkett was appointed as a state circuit court judge in 1979, by Governor Bob Graham. She advanced to higher judicial offices, as the Chief Judge of the Fifteenth Judicial Circuit of the State of Florida and as an Appellate Judge on the Fourth District Court of Appeal of the State of Florida in 1984. The following year she was appointed by Governor Graham to the Florida Supreme Court, the first woman to serve in this position. In 1992 she was chosen by her colleagues to become the state's first woman Chief Justice.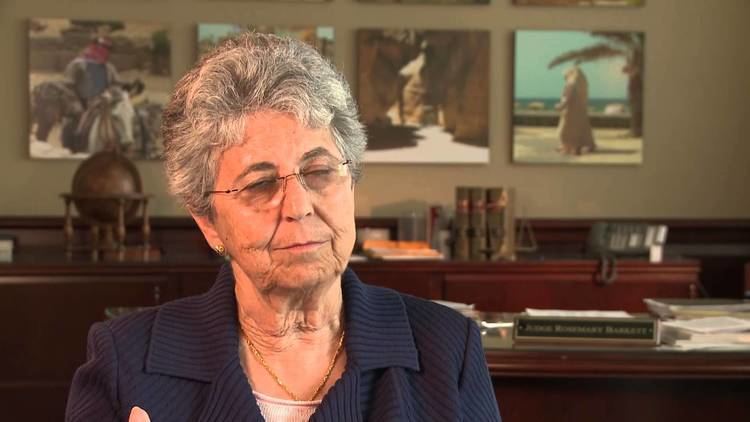 As Florida's first female Supreme Court Justice, her appointment highlighted a number of gender-bias issues within the institution. Prior to her appointment, the floor where justices' chambers were located in the Supreme Court Building had only two restrooms, one marked "Justices," the other marked "Ladies." In addition to that change, her tenure ended the use of the title "Mr. Justice." Barkett was to be called "Madam Justice Barkett," which she felt was inappropriate because she was not married. Instead she requested to be addressed simply as "Justice Barkett." The other justices followed suit and dropped "Mr." from their titles.
During a rancorous merit retention election in 1992, critics portrayed Barkett as overly friendly toward criminals. Despite a negative advertisement campaign to discredit her, sixty-one percent of voters chose to keep her on the high court. Her supporters have credited her exemplary service on the bench and the many admirable qualities for which she is known, including intelligence, leadership, fairness, firmness and a strong sense of civility.
On September 24, 1993, President Bill Clinton nominated Barkett to a seat on the United States Court of Appeals for the Eleventh Circuit (which reviews cases from Florida, Alabama, and Georgia) which had been vacated by Paul Hitch Roney. Her confirmation by the United States Senate took more than six months because of conservative politicians' concerns that she was unwilling to support the death penalty. Her response to this assertion was that she was sworn to uphold the law, and that the death penalty was part of state law. Her record supported this position—during eight years on the high court, she voted to uphold the death penalty in more than 200 cases. She was confirmed by the United States Senate on April 14, 1994 by a 61-37 vote, and she received her commission on April 15, 1994. Barkett retired from the court, effective September 30, 2013, in order to accept a post on an international tribunal.
Once on President Clinton's short list for the United States Supreme Court, Barkett was used in attack ads when Robert Dole ran for President as an example of a liberal activist judge.
Barkett was a member of the three-judge panel which issued two notable rulings in the Troy Davis case. Davis, convicted of the 1989 murder of an off-duty police officer and sentenced to death, has maintained his innocence, and sought an opportunity to introduce new evidence regarding inconsistencies in and recantations of key testimony used against him at trial. Barkett dissented from a 2009 ruling denying Davis's habeas petition, but concurred in a November 2010 ruling which denied another of Davis's appeals. In both cases, Barkett expressed her concern that Davis might have been wrongfully convicted.
Barkett joined the Iran – United States Claims Tribunal on October 1, 2013, having been selected by the United States Department of State for the post, which is located in The Hague, Netherlands.
The recipient of seven honorary degrees, Barkett has also earned honors including The Margaret Brent Women Lawyers of Achievement Award, presented by the ABA Commission on Women in the Profession, and the Latin Business and Professional Women Lifetime Achievement Award. In 1986 she was inducted into the Florida Women's Hall of Fame. That same year she received the Judicial Achievement Award for her efforts in protecting the rights of the individual. She has served on dozens of boards and committees, and is a member of the American Law Institute, The International Women's Forum, and the American Society of International Law, where she serves on the Judicial Outreach Program Advisory Board. She sits on the Board of Trustees of Barry University, and was also the National Association of Women Judges Honoree of the Year in 1999.
Two awards are given in honor of Judge Barkett each year. The Rosemary Barkett Outstanding Achievement Award is given to an outstanding lawyer by the Florida Association of Women Lawyers, and The Rosemary Barkett Award is presented by the Academy of Florida Trial Lawyers to an individual who has demonstrated outstanding commitment to equal justice under law.