Roger A. Pielke Jr. (born November 2, 1968) is an American political scientist and professor in the Environmental Studies Program and a Fellow of the Cooperative Institute for Research in Environmental Sciences (CIRES) where he served as Director of the Center for Science and Technology Policy Research at the University of Colorado Boulder from 2001 to 2007. Pielke was a visiting scholar at Oxford University's Saïd Business School in the 2007-2008 academic year.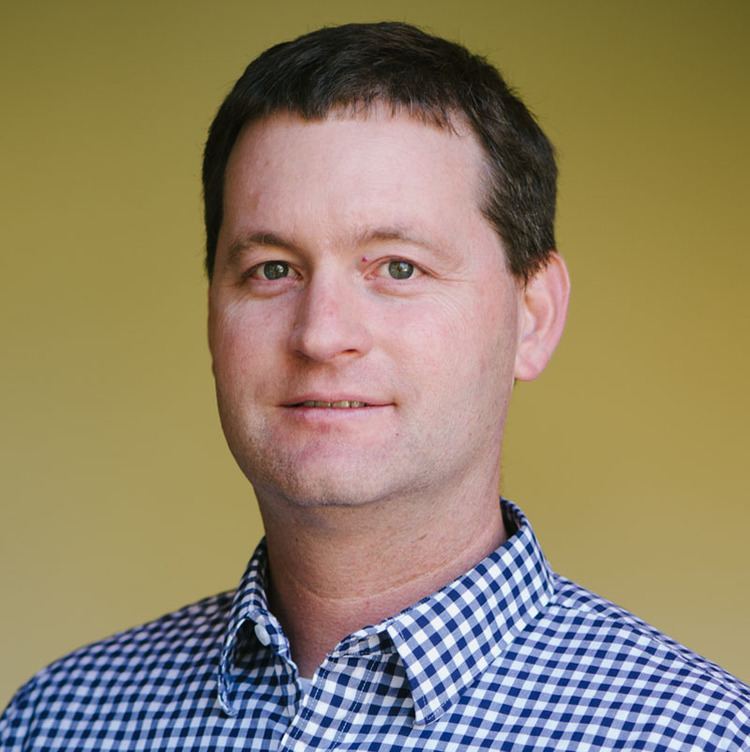 His interests include understanding the politicization of science; decision making under uncertainty; policy education for scientists in areas such as climate change, disaster mitigation, and world trade; and professional sports.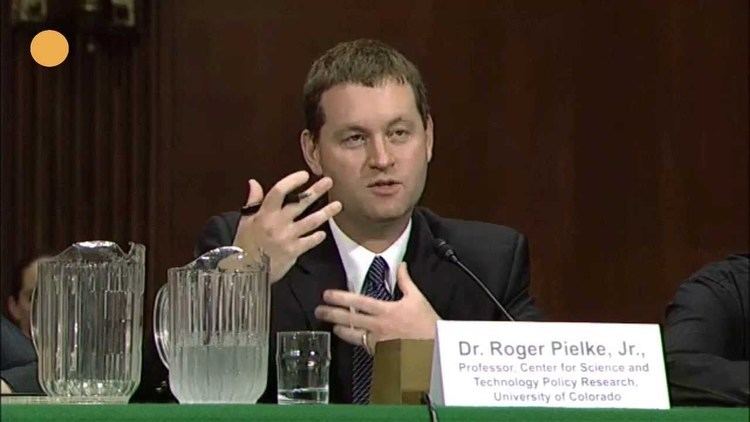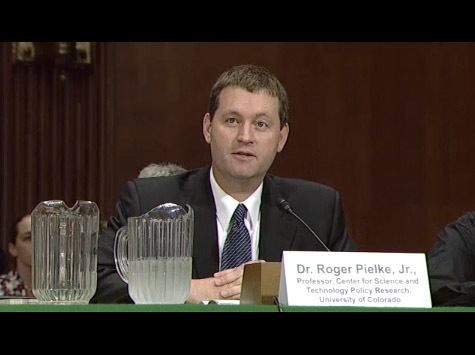 Pielke earned a B.A. in mathematics (1990), an M.A. in public policy (1992), and a Ph.D. in political science, all from the University of Colorado Boulder. Prior to his positions at CU-Boulder, from 1993 to 2001 he was a staff scientist in the Environmental and Societal Impacts Group of the National Center for Atmospheric Research. From 2002 to 2004 Pielke was Director of Graduate Studies for the CU-Boulder Graduate Program in Environmental Studies and in 2001 students selected him for the Outstanding Graduate Advisor Award. Pielke serves on numerous editorial boards and advisory committees, retains many professional affiliations, and sat on the Board of Directors of WeatherData, Inc. from 2001 to 2006. In 2012 he was awarded an honorary doctorate by Linköping University and the Public Service Award of the Geological Society of America.
Pielke's early work was on the Space Shuttle program. In 1993 he argued that the shuttle was expensive and risky - that it was "probable" that another orbiter would be lost within 20-35 flights. Shortly before the loss of Columbia he warned that loss of another shuttle was only a matter of time. He has also been critical of the space station program.
Pielke has also written extensively on climate change policy. He has written that he accepts the IPCC view of the underlying science, stating, "The IPCC has concluded that greenhouse gas emissions resulting from human activity are an important driver of changes in climate. And on this basis alone I am personally convinced that it makes sense to take action to limit greenhouse gas emissions." He also states that, "Any conceivable emissions reductions policies, even if successful, cannot have a perceptible impact on the climate for many decades", and from this he concludes that, "In coming decades the only policies that can effectively be used to manage the immediate effects of climate variability and change will be adaptive."
On the issues of hurricanes and climate change he has argued that the trend in increasing damage from hurricanes is primarily due to societal and economic factors (chiefly an increase in wealth density), rather than change in the frequency and intensity.
Pielke has been labeled a "skeptic" and "denier" of climate change, though Pielke strongly objects to those labels. His views on climate change have been widely criticized by scientists, including US presidential science adviser John Holdren. Pielke rejected Holdren's criticisms, saying "the facts are on my side", and several publications defended Pielke. In October 2016, in a hacked email disclosed by Wikileaks, Judd Legum, the editor of ThinkProgress, a site that is part of the Center for American Progress Action Fund, states that a ThinkProgress blog helped to discredit Roger Pielke Jr. and get him fired from the FiveThirtyEight website. But The Huffington Post reported on this in 2014. FiveThirtyEight published a Pielke article in March 2014 that climate scientists Michael Mann and Kevin Trenberth criticized as "deeply misleading" and "demonstrably wrong" in interviews with ThinkProgress. The scientists said that Pielke sent them threatening e-mails in response to their criticism, calling it "libelous"; Pielke responded that their characterization of his e-mails as "threatening" was "ridiculous". Legum told The Huffington Post that he contacted Nate Silver, the editor of FiveThirtyEight, which apologized to the two scientists for Pielke's behavior. Other criticisms of Pielke's article followed. The Guardian published an article by Dana Nuccitelli called "FiveThirtyEight undermines its brand by misrepresenting climate research", and John Abraham wrote that Pielke's "conclusions are not taken seriously by myself and other climate scientists."
In April 2015, Pielke joined with a group of scholars in issuing An Ecomodernist Manifesto. The other authors were: John Asafu-Adjaye, Linus Blomqvist, Stewart Brand, Barry Brook. Ruth DeFries, Erle Ellis, Christopher Foreman, David Keith, Martin Lewis, Mark Lynas, Ted Nordhaus, Rachel Pritzker, Joyashree Roy, Mark Sagoff, Michael Shellenberger, Robert Stone, and Peter Teague
On February 24, 2015, ranking Democratic member of the United States House Committee on Natural Resources Raúl Grijalva sent a letter to University of Colorado president Bruce D. Benson requesting information on the sources of funding for and communications related to Pielke's research and Congressional testimony. The letter was one of seven Grijalva sent to various institutions stemming from concerns about the influence of funding from fossil fuel companies on the work and testimony of Harvard-Smithsonian Center for Astrophysics researcher Willie Soon. Pielke responded that he has no funding from fossil fuel interests and characterized the letter as part of a politically motivated "'witch-hunt'". In response to criticism that requesting communications was counter to principles of academic freedom, Grijalva said he was willing to eliminate that part of the request.
The heads of some mainstream scientific organizations criticized Grijalva's letters. Margaret Leinen, the president of the American Geophysical Union posted in her AGU blog that in requiring information only of a few scientists, based only on their scientific views, Grivalja's action was contrary to academic freedom: "We view the singling out of any individual or group of scientists by any entity – governmental, corporate or other – based solely on their interpretations of scientific research as a threat to that freedom." The executive director of the American Meteorological Society wrote in a letter to Grvalja that his action "sends a chilling message to all academic researchers," and "impinges on the free pursuit of ideas that is central to the concept of academic freedom."
Conservative columnist Rich Lowry, editor of the National Review, noted in an opinion piece that, "It's not that he [Pielke] doubts climate change, or even doubts that it could be harmful. His offense is merely pointing to data showing that extreme weather events like hurricanes, tornadoes, and droughts haven't yet been affected by climate change. This is enough to enrage advocates who need immediate disasters as a handy political cudgel."
Pielke was also named in a letter sent by Senator Edward Markey (D–MA) to numerous energy industry groups, asking them to disclose the names of scientists they had funded. Regarding Conflict of Interest disclosures, Pielke said that "if you look at our community, the failure to disclose conflicts of interest is fairly endemic."
Editor, with Daniel Sarewitz and Radford Byerly Jr., Prediction: Science, Decision Making, and the Future of Nature, Island Press; New title edition (April 1, 2000), hardcover, 400 pages, ISBN 978-1559637756
The Honest Broker: Making Sense of Science in Policy and Politics, Cambridge University Press (May 14, 2007), hardcover, 198 pages, ISBN 978-0521873208
The Climate Fix: What Scientists and Politicians Won't Tell You About Global Warming, Basic Books (September 28, 2010), hardcover, 288 pages ISBN 0465020526
The Rightful Place of Science: Disasters and Climate Change, Consortium for Science, Policy & Outcomes (November 1, 2014), trade paperback, 124 pages ISBN 978-0692297513
List of publications at sciencepolicy.colorado.edu