Virginia




98,465 (2013)




5.6% (Feb 2015)




43 sq mi




Virginia




David A. Bowers




Roanoke Star, O Winston Link Museum, Taubman Museum of Art, Mill Mountain Zoo, Hotel Roanoke




Hollins University, Virginia Western Community College, Jefferson College of Health Sciences, Bar Palma Beauty Careers Academy, ECPI Technical College



Roanoke (formerly Big Lick) is an independent city in the southern U.S. state of Virginia. As of the 2010 census, the population was 97,032. It is located in the Roanoke Valley of the Roanoke Region of Virginia.
Roanoke is the largest municipality in Southwest Virginia, and is the principal municipality of the Roanoke Metropolitan Statistical Area (MSA), which had a 2010 population of 308,707. It is composed of the independent cities of Roanoke and Salem, and Botetourt, Craig, Franklin, and Roanoke counties. Bisected by the Roanoke River, Roanoke is the commercial and cultural hub of much of Southwest Virginia and portions of Southern West Virginia.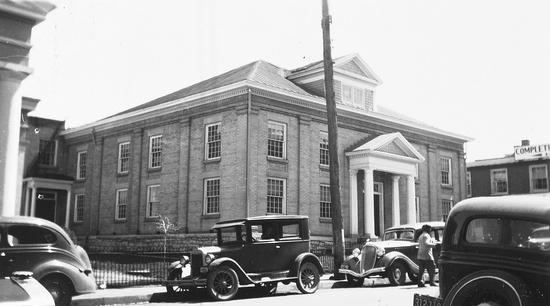 The town first called Big Lick was established in 1852 and chartered in 1874. It was named for a large outcropping of salt which drew the wildlife to the site near the Roanoke River. In 1882 it became the town of Roanoke, and in 1884 it was chartered as the independent city of Roanoke. The name Roanoke is said to have originated from an Algonquian word for shell "money". This was also the name of the river that bisected it (probably where shells had come from) and the county. The city grew frequently through annexation through the middle of the twentieth century. The last annexation was in 1976. The state legislature has since prohibited cities from annexing land from adjacent counties. Roanokes location in the Blue Ridge Mountains, in the middle of the Roanoke Valley between Maryland and Tennessee, made it the transportation hub of western Virginia and contributed to its rapid growth.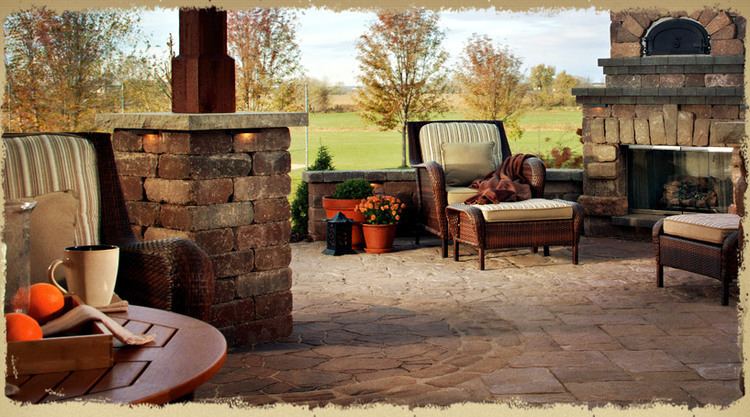 According to the United States Census Bureau, the city has a total area of 42.9 square miles (111.1 km2), of which 42.5 square miles (110.1 km2) is land and 0.3 square miles (0.8 km2) (0.8%) is water.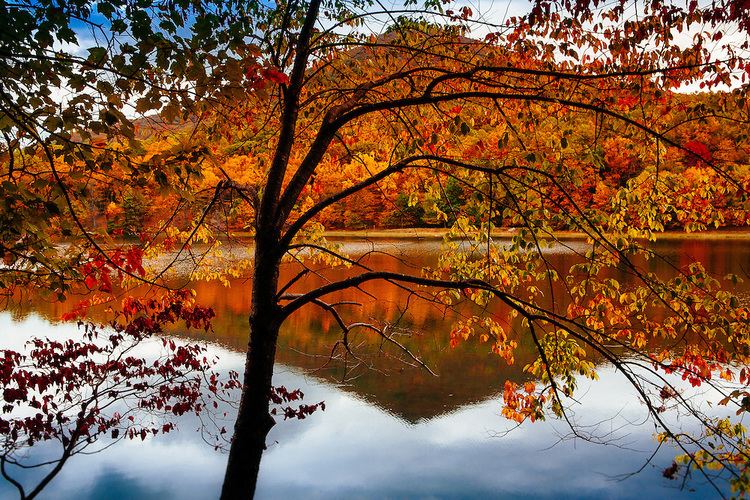 Roanoke is located in the valley and ridge province of Virginia immediately west of the Blue Ridge Mountains and east of the Allegheny Mountains
Within the city limits is Mill Mountain, which stands detached from surrounding ranges. Its summit features the Roanoke Star, Mill Mountain Zoo, the Discovery Center interpretive building, and an overlook of the Roanoke Valley. The Appalachian Trail runs through the northern section of Roanoke County several miles north of the city, while the Blue Ridge Parkway runs just to the south of the city. Carvins Cove, the second-largest municipal park in America at 12,700-acre (51 km2), lies in northeast Roanoke County and southwest Botetourt County. Smith Mountain Lake is several miles southeast of the city. The Jefferson National Forest is nearby. Roanokers and visitors to the area enjoy hiking, mountain biking, cross-country running, canoeing, kayaking, fly fishing, and other outdoor pursuits.
The city is located in the North Fork of Roanoke winemaking region. The "North Fork of Roanoke" appellation is a designated American Viticultural Area, recognizing the unique grape growing conditions present in the area. Valhalla Vineyards is located just outside the city limits of Roanoke.
The Roanoke River flows through the city of Roanoke. Some stretches of the river flow through parks and natural settings, while others flow through industrial areas. Several tributaries join the river in the city, most notably Peters Creek, Tinker Creek, and Mud Lick Creek.
Roanokes economy developed around the Norfolk and Western Railroad, with a strong emphasis on manufacturing. Roanokes economic history also includes Sun Belt characteristics as it was once a center for the garment industry. Surrounding areas have traditionally relied on traditional industries of the rural South such as textiles and furniture manufacturing, which have lost jobs to offshore outsourcing. Despite Virginias being a right to work state, unions have traditionally represented workers at many large employers in the Roanoke area and southwest Virginia.
EventZone was created in 2003 by the merger of various existing event organizers. EventZone is charged with assisting in the creation of new festivals and activities in the Downtown Roanoke "event zone," defined as bounded by Williamson Road, 6th Street, SW, the Roanoke Civic Center, and Rivers Edge Park.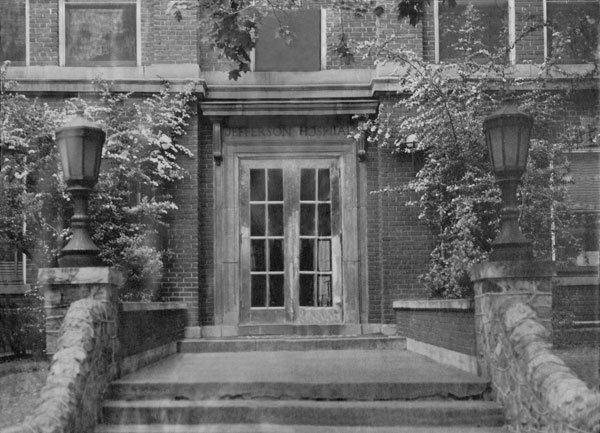 Roanokes festivals and cultural events include the Chili Cook-Off, Festival in the Park, Local Colors Festival, Henry Street Festival, Big Lick Blues Festival, Strawberry Festival, and the large red, white, and blue illuminated Mill Mountain Star (formerly illuminated in red following drunk driving fatalities in the Roanoke Valley; temporarily illuminated in white on April 22, 2007 in remembrance of the Virginia Tech Massacre of April 16, 2007) on Mill Mountain, which is visible from many points in the city and surrounding valley.
Blue Ridge Parkway
Grandin Village
Hollins University
Hotel Roanoke
Mill Mountain Star
Mill Mountain Zoo
O. Winston Link Museum
Old Southwest Neighborhood
Roanoke Historic Farmers Market
Roanoke Weiner Stand
Roanokes Historical Fire Station #1
St. Andrews Roman Catholic Church, State and National Landmark
Taubman Museum of Art
Texas Tavern
Virginias Explore Park
Center in the Square was opened in downtown Roanoke on December 9, 1983 near the city market as part of the citys downtown revitalization effort. The Center, a converted warehouse, houses the History Museum of Western Virginia, which contains exhibits and artifacts related to the areas history and has a library of materials available to scholars and the public. The Center also houses the Science Museum of Western Virginia and the Hopkins Planetarium. The Science Museum maintains a permanent installation of neon sign art featuring the work of local Mark Jamison, the subject of Slash Colemans PBS special "The Neon Man and Me."
Formerly housed in Center in the Square, the Taubman Museum of Art has now vacated the Center and opened a new facility at 110 Salem Avenue SE. The art museum features nineteenth and twentieth century American art, contemporary and modern art, decorative arts, and works on paper, and presents exhibitions of both regional and national significance. The new 75,000-square-foot (7,000 m2) facility was designed by Los Angeles-based architect Randall Stout, who earlier in his career worked under Frank Gehry. The new space opened on November 8, 2008. The facilitys design sparked debate in the community between those who feel it is a bold, refreshing addition to Roanoke and those who feel its unusual, irregular design featuring sharp angles contrasts too strongly with the existing buildings. Some are also concerned about the facilitys cost at a time when many Roanoke area artistic organizations face financial challenges. The Taubman Family, which established Advance Auto Parts contributed $15.2 million to the project. As a result, the museum was renamed The Taubman Museum of Art.
The Virginia Museum of Transportation houses many locomotives that were built in Roanoke, including the Norfolk and Western J class #611 and Norfolk & Western 1218 steam engines, and other locomotives and rolling stock. The museum also houses exhibits covering aviation, automobiles, and buses.
Roanokes landmark former passenger rail station hosts the O. Winston Link Museum dedicated to the late steam-era railroad photography of O. Winston Link since 2004.
The Harrison Museum of African-American Culture is dedicated to the history and culture of Roanokes African-American community and is currently located at a former school in the Gainsboro section of Roanoke. Gainsboro, originally Gainesborough for founder Major Kemp Gaines, was originally a separate community that petitioned for township status in 1835. The Harrison Museum will move to Center in the Square after the Centers remodeling is completed.

Besides the general cuisine of the Southern United States, Virginia maintains its own particular traditions. Smithfield ham, sometimes called Virginia ham, is a type of country ham which is protected by state law, and can only be produced in the town of Smithfield.
Barbecue in Virginia is similar to barbecue in North Carolina. It is mostly pork with a vinegar-based sauce, ranging from almost all vinegar in the east spiced with red pepper flakes, to a vinegar-based sauce that has some tomato and a bit of sweetness to it the further west one goes.
Marble cake originated in Rockingham County, Virginia from a Mennonite community. Shoofly pie is popular in the Shenandoah Valley and was brought to that area from the Pennsylvania Dutch. Fried peaches, cut in half and simmered in butter with brown sugar melted in their hollows, and served with vanilla ice cream, is a more upscale dessert found in Virginia.
Sausage, both link and patties, and usually flavored with sage, constitutes an important aspect to a traditional Virginian breakfast. Virginia is also well known for its peanuts which are prepared by either roasting or boiling them. A traditional Virginian dish is peanut soup which has been present in the cuisine since the colonial era. Historically, Greengage plums were common in Virginian cuisine, but their cultivation has been in decline since the eighteenth century, although it can still be found in Virginia occasionally. Instead Damson plums are more often found in Virginian cuisine. It is often used in jams, jellies, preserves, and desserts.
Brunswick stew is a traditional and common dish in Virginia, a type of thick vegetable stew with meat. The traditional meat was the Appalachian flying squirrel, but this has since become endangered and chicken and rabbit are often used in current times. Virginians insist that this stew, common in most parts of the south, was invented in Brunswick County, Virginia, whereas Georgians insist it was Brunswick, Georgia.
In the Western half, apples are important to the local cuisine, especially for apple butter and cider. Winesap apples are commonly grown and used in Virginia, whereas in most other American locales they have fallen out of favor. Seafood is important to the coastal areas, such as oysters, blue crabs, bay clams, blue fish, bay scallops, haddock, shad, and shad roe in the Spring. Blue crabs are prepared in many ways such as crab cakes, crab imperial, soft-shelled in season, or simply plain crab meat that is picked from its shell and dipped in melted butter. Oyster and spinach soup is a traditional New Years Eve dish in Virginia, although currently in decline. A common seasoning for seafood is Old Bay spice mix, which is based on traditional spices historically used in the Chesapeake region. Black walnuts also have a place in the traditional cuisine, often used in desserts.
Virginia wine is made in many parts of the state. As of 2007, the state has 2,400 acres (9.7 km2) under cultivation, an increase of 14% over the prior year. 5,600 tons were harvested in 2007, a 10% decline from 2006, the majority of which was Vinifera. The entire years crop was valued at $7,800,000. The state ranks eighth in the nation for both bearing acreage and grape production. There are six subregions in Virginia: Monticello AVA, North Fork of Roanoke AVA, Northern Neck George Washington Birthplace AVA, Rocky Knob AVA, Shenandoah Valley AVA, Virginias Eastern Shore AVA.
Traditional Virginian Christmas dinners vary but usually consist of either a Christmas ham or roast beef as the center of the meal. A common dinner is roast beef with yorkshire pudding.
Roanoke, Virginia Wikipedia
(,)http://www.virginiamemory.com/docs/VHI-P-24-0012.jpg(,)http://www.jchs.edu/sites/default/files/Jefferson-hospital.jpg(,)http://www.tuscaroranationnc.com/yahoo_site_admin/assets/images/Village_in_Pallisade.285122113_std.jpg(,)http://www.learnnc.org/lp/media/uploads/2008/07/smith_map_of_virginia.jpg(,)http://www.roanokeairport.com/sites/default/files/Cannaday.png(,)http://www.vahistoryexchange.com/wp-content/uploads/2012/10/American-Chemical.jpg(,)http://spec.lib.vt.edu/imagebase/norfolksouthern/F1/ns5718.JPG(,)https://www.dom.com/library/domcom/images/places-and-facilities/roanoke-rapids-historical-photo2.jpg%3Fla%3Den(,)http://theroanokestar.com/wp-content/uploads/2009/06/rss-1201_jefferson.jpg
(,)http://www.roanokelandscapes.com/images/home_slide_4.jpg(,)http://cdn.c.photoshelter.com/img-get2/I0000vYR4mpXssP8/fit%3D1000x750/dean-roanoke-virginia-blue-ridge-landscape-12.jpg(,)http://www.roanokelandscapes.com/images/home_slide_2.jpg(,)http://cdn.c.photoshelter.com/img-get2/I0000WOQvueIP1uY/fit%3D1000x750/dean-roanoke-virginia-blue-ridge-landscape-10.jpg(,)http://www.paradiselandscaping.org/image/99170546.jpg(,)http://www.grounduplandscaping.com/images/slideshow04.jpg(,)http://www.roanokelandscapes.com/images/home_slide_1.jpg(,)http://www.vtnews.vt.edu/articles/2009/05/images/M_09386roanoke-jpg.jpg(,)http://cdn.c.photoshelter.com/img-get2/I0000laRKZMTu73Y/fit%3D1000x750/dean-roanoke-virginia-blue-ridge-landscape-3.jpg
(,)http://www.blue5restaurant.com/IMAGES/copper_room_29.jpg(,)http://www.blue5restaurant.com/IMAGES/pic_restaurant_02.jpg(,)http://roanoke.edu/images/roanoke/202.jpg(,)http://www.blue5restaurant.com/IMAGES/copper_room_02.jpg(,)http://media-cdn.tripadvisor.com/media/photo-s/03/d1/8f/71/local-roots.jpg(,)http://roanoke.scoutology.com/wp-content/uploads/2014/06/lucky-800x533.jpg(,)http://media-cdn.tripadvisor.com/media/photo-s/02/d7/0e/61/blue-5.jpg(,)http://doubletree3.hilton.com/resources/media/dt/ROASWDT/en_US/img/shared/full_page_image_gallery/main/dh_hotelroanokelobby_4_677x380_FitToBoxSmallDimension_Center.jpg(,)http://blueridgetravelguide.com/wp-content/uploads/2011/06/Montanos-Restaurant-in-Roanoke-VA.jpg
(,)http://www.blogcdn.com/www.dailyfinance.com/media/2012/07/best-places-to-live-roanoke-virginia-1040cs071712.jpg(,)http://blueridgebikefest.com/img/scheduleonline.jpg(,)http://res-5.cloudinary.com/simpleview/image/upload/c_fill,h_281,w_995/v1/clients/roanoke15/Salem_Fair_3f8095e4-c800-403c-aabc-ace1fc30fbdd.jpg(,)http://ridesolutions.org/wp-content/uploads/2013/02/bike-shorts-logo1.jpg(,)http://bloximages.newyork1.vip.townnews.com/roanoke.com/content/tncms/assets/v3/editorial/8/74/8746ada3-7578-51ce-b159-6f800d89f4bc/5418d5d01dec1.image.jpg(,)http://i.ytimg.com/vi/aF218zjHNVs/0.jpg
(,)http://www.downtownroanoke.org/_files/images/venus_wm-copy.jpg(,)http://mobilitylab.org/wp-content/uploads/2014/09/Roanoke.jpg(,)http://www.downtownroanoke.org/_files/images/hexagon_art_wm-copy.jpg(,)http://solotravelgirl.com/wp-content/uploads/2014/06/STG-2OSVA-BlackDogSalvage11.jpg(,)http://res-2.cloudinary.com/simpleview/image/upload/c_fill,h_281,w_995/v1/clients/roanoke/Taubman-Museum-Roanoke_682900d8-e71b-407f-91a9-5367070056f1.jpg(,)http://www.brickhouseathlete.com/wp-content/uploads/blog_anniversary_5.jpg(,)http://scoutology.com/wp-content/uploads/2014/06/harrison.jpg(,)http://www.brickhouseathlete.com/wp-content/uploads/garage_games_logo-1024x366.jpg(,)http://www.brickhouseathlete.com/wp-content/uploads/CWG.jpg(,)http://www.brickhouseathlete.com/wp-content/uploads/commonwealth_games1.jpg